A Surgeon is a medical doctor that specializes in using surgical and nonsurgical techniques to medically manage many diseases and disorders. There are a wide variety of surgical specialties and subspecialties. This article focuses on surgeons that complete an Allopathic medicine program or obtain an Osteopathy degree. There are two distinct paths that a medical student can follow to become one of the many different types of surgeons, the main difference being the type of surgical residency completed:
9 Types of Surgeons That Complete A General Surgery Residency
After completing medical school, MD and DO Physicians have several different routes to become a Surgeon. The first path includes completing a general surgery residency which lasts 5 years.
1. General Surgeon
According to The ACS (The American College of Surgeons), MD and DO general surgeons treat the widest variety of surgical conditions. They treat surgical disorders of the gastrointestinal tract, head and neck, breast, skin, soft tissue, upper and lower extremities, and endocrine systems. The most common conditions addressed in patients include:
Breast Disease

Gall Bladder Disease

Hernias

Gastrointestinal Cancer

Acute Abdomen/Appendicitis
---
Discover if a career in General Surgery is right for you.
Learn why 84% of doctors would choose the same specialty again.
---
General Surgeon Subspecialties:
After completing residency, general surgery trained physicians have the option of completing additional specialized training termed a fellowship. Surgical fellowships last at least one year but can continue up to four years. Common fellowships after general surgery residency include, but are not limited to:
2. Colorectal Surgeon
Colorectal surgeons treat diseases of the intestinal tract, rectum, colon, anus and perianal area. Colorectal surgeons provide care to patients of all age groups and encounter a wide variety of medical conditions. The most common conditions addressed by colorectal surgeons include:
Colon Cancer

Anorectal Disease

Hemorrhoids

Inflammatory Bowel Disease

Gallbladder Disease
Length Of Surgery Fellowship Training Overview
After completion of general surgery residency, a one-year-long surgical fellowship is completed in colon and rectal surgery at one of the 55 American training programs.
3. Pediatric Surgeon
Pediatric surgeons operate on patients aging from newborns to teenagers. They specialize in medically treating many conditions while operating on complex cases in children and small patients. The most commonly encountered surgical conditions that pediatric surgeons treat include:
Appendix Removal

Cancer Resection Surgery

Congenital Malformations Correction

GI Disorders

Intestinal Hernias




Length Of Surgery Fellowship Training
After completion of general surgery residency, a two-year surgical fellowship in pediatric surgery is required at one of the 46 programs in the US. Neonatal surgery is a subspecialty of Pediatric surgery. A common misconception is that a Pediatrician performs surgery. Pediatricians do NOT perform surgery.
4. Plastic Surgeon
Plastic surgeons specialize in the repair, reconstruction and replacement of physical defects in the body. The most common surgical conditions addressed by plastic surgeons include:
Cosmetic Surgery

Skin Cancer

Breast Reconstruction

Breast Reduction Surgery

Hand Surgery




Length Of Surgery Fellowship Training Overview
After completion of general surgery residency, a two-year surgical fellowship in plastic surgery is completed in one of the 71 programs in the US. A plastic surgery fellowship can also be completed after residency in neurological surgery, orthopedic surgery, otolaryngology (ENT) or urology.
Further Surgeon Subspecialties
Plastic surgeons can further specialize into craniofacial surgery or hand surgery.
5. Thoracic Surgeon
Thoracic surgeons specialize in surgically treating organs located within the chest including the lungs, esophagus, chest wall, trachea, heart, mediastinum, and diaphragm. The most common conditions medically addressed by a thoracic surgeon include:
Lung Cancer

Non-Cardiac Vascular Disease

Coronary Artery Disease

Congenital Heart Disease




Length Of Surgery Fellowship Training Overview
After completion of the five-year general surgery residency, a two-year surgical fellowship is completed in thoracic surgery at one of the 65 programs across the US. According to the AMA, subspecialties are adult cardiac surgery, general thoracic surgery, and pediatric heart surgery. Cardiothoracic surgery can be performed by a cardiothoracic surgeon.
6. Vascular Surgeon
Vascular surgeons specialize in treating diseases and disorders of the arteries, veins, and lymphatic vessels. The most surgical common conditions that vascular surgeons treat include:
Peripheral Vascular Disease

Abdominal Aortic Aneurysms

Carotid Disease

Venous Insufficiency

Dialysis Access Surgery




Length Of Surgery Training Overview
After finishing the 5 year general surgery residency, a two year fellowship in vascular surgery is completed at one of the 107 programs in the US.
7. Transplant Surgeon
Transplant surgeons specialize in performing surgical transplant of organs and tissues from donors to recipients. This includes not only whole organ transplantation but also smaller transplants such as skin, bones, tendons, ligaments, veins and heart valves. The most common organs transplanted are:
Kidney

Liver

Heart

Lung

Pancreas




Length Of Surgery Training Overview
After completion of the 5 year general surgery residency, fellowship in transplant surgery lasts up to three years and programs are located nationwide.
Further Surgeon Subspecialties
Transplant surgeons can choose to either to train to perform surgical transplants of several different organs or focus on one particular organ system. For example, a surgeon that focuses on transplanting multiple different organs may be an abdominal transplant specialist. Another example includes a surgeon that may choose to further focus only on one organ and become a transplant nephrology specialist who only works with the kidneys.
8. Bariatric Surgeon
Bariatric surgeons specialize in using surgical intervention to treat obesity and help patients to lose weight. The most common types of surgeries utilized to help patients lose weight include:
Roux-en Y Gastric Bypass

Gastric Banding/Lap Band

Sleeve Gastrectomy

Duodenal Switch




Length Of Surgery Training Overview
Following completion of general surgery residency, bariatric surgery fellowship typically lasts one year. It is important to note that some general surgeons may be trained and perform bariatric surgery although they did not complete a bariatric surgery fellowship at one of the accredited bariatric surgery programs.
9. Trauma Surgery/Critical Care Surgeon
Trauma surgeons specialize in taking care of critically ill surgical patients. Trauma surgeons may also be called surgical critical care specialists and acute care surgery specialists. Many trauma acute care surgeons also specialize in taking care of burn conditions as well. Common procedures that a trauma surgeon utilizes include:
Explorative Laparotomy

Emergency Thoracotomy

Resuscitation

Chest Wall Stabilization

Perforated Organ




Length Of Surgery Training Overview
After completion of the 5 year general surgery residency, a fellowship in trauma or critical care surgery is completed. The length of fellowship and type of training varies between programs for trauma surgeons.
6 Different Types of Surgeons That Complete Other Surgical Residencies
The second category of types of surgeons is made up of physicians who perform surgery but did not complete a general surgery residency. These MDs and DOs were trained to perform specialized types of surgery during their specific residency. The 6 most common examples include:
• Ophthalmology
• Obstetrics and Gynecology
• Urology
• Otolaryngology
• Orthopedic Surgery
• Neurosurgery
10. Ophthalmology - Ophthalmic surgeon
An Ophthalmologic Surgeon, also known as an Ophthalmic surgeon will treat the eye, orbit, and visual systems. In addition to operating, ophthalmologists provide vision checks and prescribe glasses and contacts. The most common surgical conditions treated by ophthalmologists include:
Glaucoma

Cataracts

Retinal Disease

Refractive Error

Macular Degeneration




Length Of Surgery Training Overview
After finishing medical school, a one year internship, also called a preliminary year, is completed in either internal medicine or general surgery. After conclusion of a surgical or internal medicine intern year, the ophthalmology specialty residency requires three years of training at one of the 116 programs nationwide.
Further Surgeon Subspecialties
Ophthalmologists can specialize in many particular portions of the eye including the cornea and the retina as well as certain diseases such as glaucoma. Other ophthalmic surgery specialties include pediatrics, oculoplastics, and neurological ophthalmology.
11. Obstetrics and Gynecology
Obstetric and gynecologic surgeons treat a wide variety of conditions that affect women both young and old. The most common conditions addressed include:
Pregnancy and Childbirth

Abnormal Uterine Bleeding

Menopausal Concerna

Vaginitis




Length Of Surgery Training Overview
After finishing medical school, a four-year residency in obstetric and gynecological surgery is required at one of the 242 programs nationwide.
Further Surgeon Subspecialties
Surgical subspecialties in obstetric and gynecology include female pelvic medicine and reconstructive surgery, gynecologic oncology surgery, maternal-fetal medicine, and reproductive endocrinology. These specialties require at least one year of fellowship to be completed after residency.
12. Urology Surgeon
A Urological surgeon also known as a Urologist focuses on the surgical and medical management of the female and male genitourinary systems which includes the urethra, kidney, bladder, ureter and prostate. The most common addressed surgical conditions in patients include:
Benign Prostate Disease

Prostate Cancer

Kidney Stones

Urinary Tract Infections

Sexual Dysfunction




Length Of Surgery Training Overview
After completion of medical school, a five year residency in urology is required. The first year of residency is spent in general surgery as a preliminary year, while the last four are spent in urology. There are 126 urologic surgery programs in the US.
13. Otolaryngology
Otolaryngologic surgeons, also called ENTs (ear, nose, throat) Otolaryngologists or Otorhinolaryngologists, surgically treat patients of all ages with conditions that affect the head, neck, ears, throat, nose, upper respiratory system, and upper esophagus. The most common surgical conditions that an Otolaryngologist may address include:
Sinusitis/Sinus Disease

Otitis Media

Hearing Loss

Head and Neck Cancers/Tumors

Allergies




Length Of Surgery Training Overview
After completion of medical school, a residency of five years in otolaryngology is completed at one of 106 programs that include ENT surgery across the US.
Further Surgeon Subspecialties
There are several subspecialties that an otolaryngologic surgeon can complete. Fellowship in one of the subspecialties lasts at least a year. Some examples of subspecialties for otolaryngologic surgeons include neuro-otology, pediatric otolaryngology, rhinology, and head and neck specialists.
14. Orthopedic Surgeon
An Orthopedic surgeon, also known as an Orthopedist specializes in treating diseases, disorders and trauma that affects the arms, legs, back, and spine. An orthopedic surgeon commonly addresses musculoskeletal surgical conditions including:
Arthritis

Fractures

Sprains and Strains

Back Pain

Carpal Tunnel Syndrome




Length Of Surgery Training Overview
After finishing medical school, a five-year residency in orthopedic surgery is completed at one of the 156 programs nationwide.
Further Surgeon Subspecialties
There are many different types of subspecialties that an orthopedic surgeon can complete. This includes: adult reconstructive orthopedics, foot and ankle orthopedics, hand surgery, musculoskeletal, oncology, sports medicine, spine surgery, trauma, and pediatric surgery.
In different areas, this highly skilled physician may be referred to and spelled as Orthopaedic surgeon that performs Orthopaedic surgery. This is the original British term for the profession but is less commonly used.


15. Neurological Surgeon
A Neurological surgeon, commonly known as a Neurosurgeon, primarily treats disorders of the nervous system- including the neurovascular supply and neurological support structures. The nervous system includes the brain, meninges, skull, and spinal cord. The most common conditions addressed by neurological surgeons include:
Back Pain

Brain Tumors

Cervical Pain

Nervous System Trauma

Neurological Vascular Disease




Length Of Surgery Training Overview
After completion of medical school, a seven-year residency in neurological surgery is required at one of the 105 surgical training programs nationwide.
Further Surgeon Subspecialties
Due to the high complexity of the neurological system, neurological surgery has many different types of subspecialties. Neurologic surgeon subspecialties include spine surgery, pediatric neurosurgery, neuro-trauma, neuro-oncology, neuro-intensive care, functional neurosurgery, endovascular surgical neuroradiology, and cerebrovascular skull base surgery.
More Information About General Surgery
What Does A General Surgeon Do?
Surgery involves the study and management of a broad spectrum of diseases that require surgical care including preoperative, operative, and postoperative care. Surgeons require a wide breadth of medical knowledge notably including: anatomy, physiology, oncology, critical care, wound healing, and trauma management. Surgical physicians split their time between the operating on patients, seeing patients in clinic, and rounding on hospitalized patients. Most commonly, general surgeons focus on cases involving the gastrointestinal tract, breast, vasculature, skin, and the endocrine system.
A surgeon commonly interacts with patients for the entirety of their surgical care. For example, a patient with a diagnosis of breast cancer will initially present to the surgery clinic. The surgeon will meet with the patient and develop a treatment care plan that includes surgery. The surgeon will then perform the surgical procedures that are necessary. If the patient requires hospitalization after surgery, the general surgeon will continue to round on and take care of their patient while they are hospitalized and having issues. Once the patient is discharged, they will continue to visit their general surgeon for follow-up surgical care visits even years later. This patient-physician dynamic allows for a continuity of care that fosters long term relationships with many patients while also gaining the immediate satisfaction of surgically solving medical problems.
What Education is Required to Become A General Surgeon?
The education required to become a surgeon is very rigorous and requires many years of education. First, one must complete a college bachelor degree and get all the necessary pre-requisite credits. Many students complete a degree in a health sciences related major although this is not required. This is followed by obtaining a medical degree from either an Osteopathic Medical program (DO degree) or an Allopathic Medical program (MD degree) which takes four years to complete. Upon graduation, students are officially a DO or MD doctor but their training is not complete.
After medical school, DOs/MDs must match into a general surgery residency training program. Most surgical residency programs are four years in duration and are associated with at least one hospital. After residency, individuals have the option of completing a fellowship in a specialty surgical field of study. Most surgical fellowship programs are one to two year and allow individuals to further specialize into a different types of surgery.
Job Outlook For General Surgeons
The job outlook for future surgeons is excellent and there may even be a potential shortage in the future. According to data collected from a longitudinal study published by the Archives of Surgery and by the Center for Workforce Studies: AAMC Data Workhouse, while the general population continues to rise by one percent per year, the number of general surgeons nationwide has remained constant since 1994. Additionally, the ratio of general surgeons to a population of 100,000 individual continues to decrease. In 1981 there were 7.68 general surgeons per 100,000 while in 2005 there were 5.69 per 100,000 individuals. To compound this, up to 1/3 of currently practicing physicians will reach retirement within the next decade. All of these factors contribute to a rise in demand for surgeons and great job security in the future.
General Surgeon Salary
There are several reports that collect information about physician salary and the numbers vary. According to the Medscape Physician Compensation Report in 2020 general surgeons make an average of $364,000 plus a 41,000 incentive bonus. According to AAMC Careers in Medicine Report general surgeons that work academic medicine with an assistant professor role make $344,000. General surgeons that work in academic medicine with an associate/full professor role make $435,000.
COVID-19 and Surgery
Since the beginning of 2020, COVID-19 has had an immense impact on business and jobs nationwide. Physicians and other healthcare related jobs are no exception. Overall, medical practices in the U.S. report a fifty-five percent decrease in revenue and a sixty percent decrease in average patient volume since the beginning of the COVID-19 crisis. Due to this drastic decrease in revenue, medical practices and hospitals have furloughed and laid off employees including 43,000 healthcare workers in March 2020 alone. Nine percent of independent medical practices state they have at least temporarily closed their business and practice. As social distancing guidelines remain in effect, remote patient engagement has soared and increased by an astounding two hundred twenty five percent. Virtual appointments are a necessity to keep medical business running.
General surgery and its subspecialties may be one of the most impacted medical professions by COVID-19. The majority of non-urgent surgeries have been postponed in COVID-19 heavy areas with some locations not allowing any surgeries with the exception of emergency situations. Many hospitals and surgical practices are separating patients into a classification of importance based on their clinical scenario and how urgently surgery is required. Surgeries have also adapted to the COVID-19 era. Patients must have a negative COVID-19 test for surgery to proceed. Additionally, surgeons and staff in the surgical business now require additional personal protective equipment (PPE) and extra sanitization steps are required for each surgery. Clinic work and business has also adapted, and virtual video or telephone visits are being utilized whenever possible.
New Types Of Innovations in Surgery
By far, the most impactful recent technology innovation in general surgery is the use of robotic laparoscopic surgery. When comparing robotic surgery to traditional surgery there are several drastic improvements. The use of a robot during surgery allows for the highest possible level of dexterity which supersedes human flexibility. The robot technology also allows for greater ability to access hard-to-reach areas during surgery. Additionally, surgical time is usually decreased with the use of robot technology during which leads to a quicker recovery time for the patient.
Every year the Cleveland Clinic names the top ten medical innovations, and surgical related technology innovations always make the list. Notably, the use of patient specific 3D printed devices like airway stents, cranial implants and external prosthetics was recently ranked. These 3D printed devices are customized down to the millimeter for each individual patient. This decreases potential complications from devices that were once one-size-fits all. Other distinct surgical technology innovations recognized include the use of antibiotic embedded envelopes for implantable devices to reduce infection risk and implantable pacemaker technology that connect to smartphones for monitoring and device setting adjustment.
What Types of Surgical Organizations Are There Where I Can Learn More About Surgeon Types, Their Training, Work And Duties?
The most prominent surgical organization is The American College of Surgeons (ACS). Their website has a wide variety of information and resources about surgery including an overview of the different surgical specialties, common surgical duties in providing patient care, information about residency training programs, peer reviewed surgical research, and the latest technology advances. A link to there website is found here: https://www.facs.org/ Each surgical subspecialty has an associated organization or society that provides information about the job duties, latest technological advances, and resources for the public. Some example organizations include:
Please check out our other popular articles about Medicine and medical specialties by clicking on the links below:
Interested in getting a medical degree and practicing in one of the types of surgery specialties as a board certified Physician?
It all begins with getting your MD and you can start right now. Contact us by clicking on the banner below and start talking with one of our health sciences admissions associates today!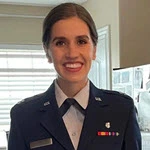 Posted by
Callie Torres
Callie Torres is a Captain in the United States Air Force and a resident at Wash U/Barnes Jewish Hospital in St Louis. She is a freelance writer with many published medical articles as well as multiple peer-reviewed medical publications