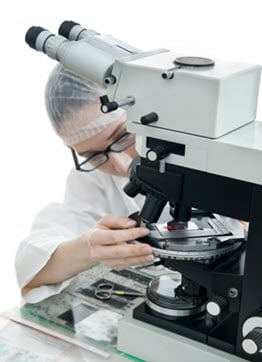 A Pathologist is a highly specialized MD or DO physician whose primary area of expertise is in the study of body tissues and body fluids. It is important to understand their primary duties which include:
Overseeing the management of hospital and clinical labs
Examining and interpreting laboratory tests
Sending reports to ordering physicians to guide medical treatment and patient care

Histologically interpreting samples of biopsy tissues that are collected during surgery

Determining if samples are cancerous and/or if surgery is needed

Performing autopsies to identify or confirm disease and determine cause, manner and mechanism of death

Quick Navigation Links
What Are The Two Broad Sections Of Pathology?
The Section Of Anatomic Pathology
Anatomic pathology is the diagnosis of medical diseases, disorders, and cancers via the interpretation of surgical specimens. Pathologists receive biopsies of tissue samples, such as in a mass and process them into a histologic microscope slide. Special stains and molecular markers may also be used to help provide a medical diagnosis. Autopsies are another portion of anatomical pathology which allows for the post-mortem evaluation of diseases or disorders present at the time of death that this healthcare provider performs.
The Clinical Section of Pathology
Clinical pathology is the second section of pathology. It involves the medical interpretation and clinical laboratory analysis of body fluids like blood or urine and other specimens sent to a hospital. This includes a broad range of tests such as complete blood counts, plasma studies, protein analysis, and even gene expression in certain cancers. Subsets of clinical pathology include: chemistry, genetics, microbiology, and molecular studies. More information about Clinical pathology may be found on the website of The American Society for Clinical Pathology (ASCP).
---
Discover if a career in Pathology is right for you.
Learn why 85% of doctors would choose the same specialty again.
---
What Are The Education Requirements for Pathologists?
The education required to become a pathologist is very rigorous. First, one must complete a college bachelor's degree. This is followed by obtaining a medical degree from either an Osteopathic Medical Program (D.O. degree) or an Allopathic Medical program (M.D. degree) which takes four years to complete. During medical school, students must pass several national board examinations such as the USMLE STEP 1 and 2, or the COMLEX-USA Level 1 and 2 for Osteopathy students. Upon graduation, students are officially a Doctor but their training is not complete. After medical school, one must match into a pathology residency training program. Most pathology residency programs are four years in duration and are associated with at least one hospital. The majority of residency programs contain both the anatomic and clinical sections of pathology. After residency, individuals have the option of completing a fellowship in a specialty field of study. Most fellowships are one year and allow individuals to further specialize into a specific section of pathology. Once training is completed, most Pathologists complete Board certification. The College of American Pathologists, CAP, is the primary Pathology Board certification organization in the United States.
How Are Pathology And COVID-19 Connected?
Since the beginning of the COVID-19 pandemic, pathologists have played a vital role in the diagnosis of the virus. The family of coronaviruses has been around for a long time. Tests to diagnose coronavirus (such as PCR, polymerase chain reaction) have existed for years. However, with the discovery of the new strain of coronavirus, COVID-19, a new more specific test needed to be developed in order to accurately diagnose the virus. Pathologists and other medical laboratory specialists around the globe have developed many tests and continue to work on optimizing them. Additionally, pathologists have analyzed biopsies, peripheral blood smears and even performed autopsies on cadavers infected with COVID-19 in hopes of helping to discover the immune responses, sequelae, biomarkers and effects associated with the virus.
What Are The Subspecialties Of Pathology Practice?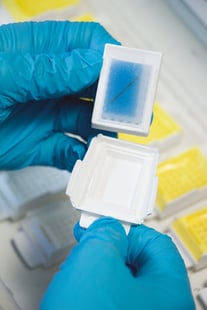 There are many different subspecialties of pathology. They require a completion of a one to two year fellowship program after residency. Some physicians will decide to specialize in one specific area of the body such as Breast Pathology, Gynecologic Pathology, or Oral and Maxillofacial Pathology. Not all fellowships are board certified. Officially though, the American Board Of Medical Specialties recognizes the following subspecialties:
• Blood banking and transfusion medicine
• Chemical pathology
• Clinical informatics
• Cytopathology
• Dermatopathology
• Forensic pathology
• Hematopathology
• Medical microbiology pathology
• Molecular genetic pathology
• Neuropathology
• Pediatric pathology
Recent statistics reveal that a high percentage of pathology residents pursue additional fellowship training. Find out more from the AMA website
Does A Pathologist Work In A Certain Section Of A Hospital?
Most pathologists do work in a hospital and most hospitals will have a medical laboratory department, although it may be hard to find. Pathologists are in charge of managing and overseeing this lab, their offices are usually located nearby. This allows the pathologists to meet with laboratory technicians throughout the day and be in the same location as surgeons that may need the pathologist's guidance during surgery. Some pathologists may work in an offsite location and have their samples for interpretation delivered to them.
Are Pathologists Considered Health Care Providers?
Although most pathologists are not directly involved with patient care, they still play a very vital role in the diagnosis, management, and care of many medical disease processes in health care. A blood test, urine collection, lipid panel and colonoscopy specimen, for example, are a few of the many types of testing sent by a Surgeon, Gastroenterologist, Oncologist, or other specialist to a medical lab. Pathologists will either directly or indirectly help interpret these tests and provide the results to the ordering physician. These tests are necessary to find the cause of conditions and diseases, diagnose cancer, decide what medication to give to a patient, and help choose what type of blood a surgical patient might need. Overall, pathologists are people provide services that are a vital component and resource in health care, who practice a unique component of medicine. Patients may not see pathologists routinely, but their expertise and the information they provide from laboratory testing is an integral part of the course that guides clinicians in health care every day.
Interested in becoming a Pathologist?
Become a Medical Student At one of the top Caribbean medical universities - The University Of Medicine And Health Sciences
Contact us at admissions@umhs-sk.org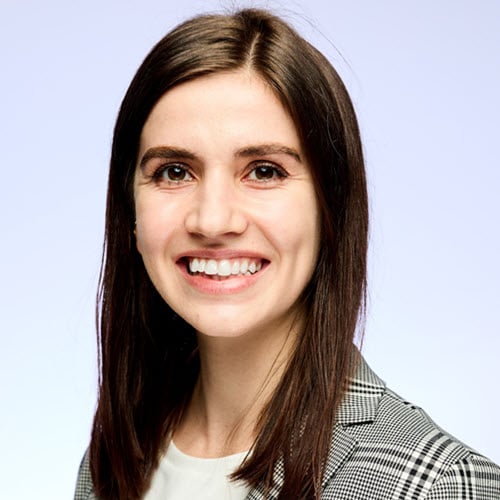 Posted by
Callie Torres
Callie Torres is a Captain in the United States Air Force and a chief resident at Wash U/Barnes Jewish Hospital in St Louis. She is a freelance writer with many published medical articles as well as multiple peer-reviewed medical publications