A hospitalist is a physician that specializes in taking care of adult patients that have been admitted to the
hospital. This requires the treatment of many different diseases or conditions. Hospitalist medicine is a newly designated area of medical practice that was first described in 1996. Since then it has become a mainstay in hospitals everywhere. The main duties of a hospitalist include:
Managing the care of adult hospitalized patients
Following lab results, ordering medications, and updating medical charts
Communicating with patients, patient's families, nurses and other medical staff
Ordering consults from other medical specialties
What Exactly Does A Hospitalist Doctor Do?
A Hospitalist serves as a central leader of the medical team that oversees inpatient care services. Hospitalist physicians manage and take care of many conditions on their own such as congestive heart failure, chronic obstructive pulmonary disease exacerbations, diabetes, and pneumonia. However, they also consult other medical services such as cardiology, infectious disease, and pulmonary when the patient's health requires more directed care. Some patients may require multiple medical services to help with their care and oversee their health. It is the job of the hospitalists to request consults with other medical branches when necessary and coordinate patient care with other specialist doctors.
Patient's conditions can quickly change throughout their hospital stay. For this reason, a hospitalist doctor may continually monitor new test results. Additionally, they are available to answer nurse's questions, meet with patient's family members throughout the day, coordinate care with physical and respiratory therapy, work with dieticians to optimize nutritional meals, order follow up tests when necessary and perform patient education to focus on proper health.
Does a Hospitalist Have a Medical Degree?
Yes a hospitalist does have an advanced medical degree. Many times people ask how to become a hospitalist physician and the answer is actually quite complex. Becoming a hospitalist is a very difficult endeavor that requires many years of education, training, and certification. The first initial step in becoming a hospitalist doctor is getting accepted into medical school. Although not all medical schools require a formal degree, they do require completion of prerequisite courses prior to application. In addition to the required classes, medical applicants must also shadow physicians, volunteer, hold leadership positions, and perform well on the Medical College Admission Test (MCAT) board examination. Each of these steps must be completed by a very rigid publish date to align with certification necessary for application to medical school. If you are interested in attending medical school to become a hospitalist physician, please research content for admission very carefully.

During medical school, one must pass four board examinations in general medicine on a different publish date for each exam as determined by their medical school. After completion of four years of medical school and certification of a M.D. or D.O degree, one is a doctor but can not yet practice.
Individuals must then secure a spot in a residency which is usually done at a teaching hospital. Residencies provide clinical hands on training in a specific field like internal medicine and prepare individuals for a board certification. Most hospitalist doctors complete a three year residency to internal medicine and are termed internists. Near the end of residency, individuals must pass the internal med board examination by a certain publish date determined by their residency. The practice of hospital medicine may greatly overlap with internal medicine, but hospitalists are not always an internal med doctor. It is important to note however, that individuals that receive board certification in other residencies or fellowships like family medicine, and specialty trained physicians with careers in intensive care medicine, pulmonology or nephrology may also practice hospital medicine. Upon completion of residency and board exams, individuals are fully trained hospitalists and may secure a job in hospital medicine. Resources and more information about hospital medicine and their board certification process may be available from different organizations, like the SHM and ACP, and are mentioned in a separate section of this website page.
Is a Hospitalist Part Of Every Hospital Medical Policy Now?
There are many reasons why the niche of hospitalist medicine has persisted and grown to become the standard in most hospitals. Hospitalists allow other medical providers who need to spend time in outpatient clinics the ability to do so by reducing the amount of time spent managing and taking care of hospitalized patients. They essentially take the place of an outpatient primary care doctor, but practice only when a patient is in the hospital. This requires hospitalist doctors to have a large breadth of knowledge over many diverse medical conditions that may affect patient's health and care. The area of hospitalist medicine has started to expand outside of primary care into specific populations of patients. Obstetric and surgical hospitalist positions are now emerging in medicine. These hospitalists take care of a specific subset of patients that have unique challenges of treatment. Overall, hospitalists have made a positive difference in caring for patients that are inpatients at a hospital.
Why Would Someone Want to Have A Career In Medicine As A Hospitalist?
Graduating medical school, receiving board certification, and becoming a hospitalist physician is an arduous journey that requires great dedication and years of work and exerience. However, the practice of taking care of ill patients can be very rewarding. Individuals that enjoy being in the health care industry and interacting with people would find a good fit in hospital medicine. Hospitalists interact with patients, patient's family and other medical professionals throughout every day. However, the short stay of patients does not always allow a long term relationship to form between doctor and patient.
Additionally, hospital medicine doctors must practice good problem solving skills and continuously mediate issues of patient care that arise throughout the day. Many patients have a good recovery back to health with the proper care which can be very rewarding in a career. Most hospitalists physicians work a unique schedule of hours. An example of a hospital physician schedule may include working seven straight days, then taking the following seven days off. This length of working days in a row results in less transferring of patient's care to a different doctor during patient's hospital stay, potentially leading to a quicker return to health and a better physician patient relationship. Overall, hospitalists are a vital component of the medical care system that oversee many patients, manage diverse clinical scenarios, and effectively communicate information between doctors, nurses, technicians and other medical staff.
Is There A Website I Can Visit To Learn More About Hospitalists Organizations?
There are many great websites and professional organizations, like the ACP and ABPS, that provide resources and information about hospitalist medicine overall, their practice scope, job duties, board requirements and certification, and care of patients. These organizations usually have an available membership if interested.
Better organizations which have relevant information about hospitalist doctors include:
Interested in pursuing your dream of becoming a doctor? It all begins with getting your MD degree from an accredited medical school like the University Of Medicine And Health Sciences. Click on the banner icon below to find out more about starting your journey into a new and rewarding career that will change your life forever.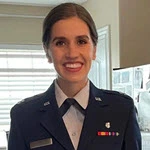 Posted by
Callie Torres
Callie Torres is a Captain in the United States Air Force and a resident at Wash U/Barnes Jewish Hospital in St Louis. She is a freelance writer with many published medical articles as well as multiple peer-reviewed medical publications