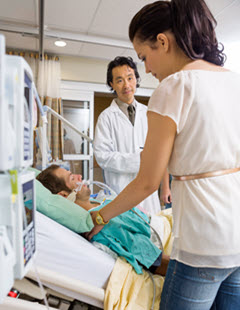 If you are looking for accurate and up-to-date information about Hospitalists and the medical specialty of Hospital medicine, then you are in the right place. As a Medical school, we wrote this medical specialty article to serve as an introduction to the field of Hospital medicine. Within this article is a step-by-step tutorial for prospective Medical students looking for information on how to become a Hospitalist.
We believe it is important that readers are aware of the amount of dedication required to complete Medical school, a residency program, and eventually become fully licensed and practice as a Hospitalist in the United States or Canada.
Quick Navigation Links - FAQs about Hospitalists and Hospital Medicine
How to become a Hospitalist
The education and training to become a Hospitalist Physician is long, expensive, and arduous. It takes at least 11 years to complete. Following completion of a high school degree, these are the educational steps needed to become a licensed Hospitalist in the US and Canada.
Step 1:

Attend an undergraduate college and finish the prerequisite courses required for acceptance into medical school.

Most Medical schools require completion of a Bachelor's degree as a prerequisite for acceptance. Other colleges of Medicine may not require an undergraduate degree to be considered, and instead may only require 3 years of undergraduate education including a specific set of courses including:
Organic Chemistry

Inorganic Chemistry

Physics

Mathematics

English

Biology




Additional courses such as Biochemistry, Anatomy, Physiology, Psychology, and Sociology while not requirements are considered to be helpful. Admissions specialists at most medical schools recommend that students should achieve at least a course grade of a B or higher. Volunteering, shadowing physicians, taking on leadership roles, doing research, and other activities are also typically required before applying to medical school.
Step 2:

Prepare for the MCAT ( Medical College Admissions Test) and take it.

Another important step before applying is to complete and take the Medical College Admission Test, MCAT. Achieving a high score on the MCAT is required in order to be regarded as a competitive applicant for med school. The MCAT is a computer-based test that lasts for a total of eight hours. It tests subjects that are very similar to the pre-requisites required for application.
Step 3:

Matriculate into an Allopathic (MD degree) or Osteopathic (DO degree) Medical school.

Once all prerequisite coursework has been finished and the MCAT has been taken, students interested in becoming any kind of Physician, including a Hospitalist, need to submit their application to a university with a medical degree program. Currently, there are two distinct pathways to Medical school and becoming a Physician in the United States - Allopathic Medical schools and Osteopathic Medical schools.

The curriculum of medical school is broken up into two separate but equally important components. Usually, the objective of the first two years of medical school is for students to learn about important information taught during the "basic science courses" of medicine through didactic classroom and lab work. After that, students usually spend their last two years of medical school gaining clinical experience at teaching hospitals, where they are taught various clinical skills and procedures. These are commonly called "clinical rotations" or "clerkships".

During the course of medical school, students are required to take two national board examinations. Students who are enrolled in Allopathic Medical Doctor (MD degrees) programs are required to take both the Step 1 and Step 2 tests of the United States Medical Licensing Examination (USMLE). Osteopathic students are also obliged to take tests that are very similar to these, referred to as the COMLEX Level 1 and Level 2 exams.

The last year of a student's education in medical school is spent in "elective" rotations and by submitting applications to, and participating in interviews with representatives from a range of medical residency programs within the student's chosen specialty. After completing interviews, medical school students are entered into "The Match," a computer program that determines whether residency programs are a good fit for them. After completing their required and elective rotations and passing required Board examinations, medical students are then able to start preparing for residency.
Step 4:

Start and complete a residency program in one of the primary care specialties.

After graduation from Medical school, graduates from both Allopathic and Osteopathic medical schools are considered to be "Doctors" and must attend a residency program to obtain in-depth and hands-on clinical skills and medical training in their specialty. During this period of time, residents qualify for a limited license to practice medicine in the State their medical residency program is in. All physicians in residency are allowed to see patients but only under supervision from a fully licensed Physician.

Hospital medicine does not currently have its own residency program. The majority of Physicians that become Hospitalists attend a residency program in one of the Primary Care programs. These include:
Internal Medicine Residency - 3 years in duration

Family Medicine Residency - 3 years in duration

Pediatrics residency - 3 years in duration




The most common Medical specialty program that Hospitalists come from is Internal Medicine. However, Hospitalists may come from other residency programs such as Emergency medicine, OB-GYN, Neurology, and others.
Step 5:

Become Board certified in your Medical specialty.

Even though board certification isn't required in order to become a licensed Hospitalist, the vast majority of Physicians who complete their residency program seek board certification in their primary specialty (usually Internal medicine, Family medicine, or Pediatrics) as it demonstrates their level of knowledge and skill. However, board certification is practically always required in order to be considered for work in healthcare facilities such as hospitals and educational institutions. Recently Board certification has also become available for Hospitalists and a Hospitalist may wish to become certified through the American Board of Hospital Medicine.
Step 6:

Attend a Fellowship program (Optional).

Fellowship training for Hospitalists is not required to obtain work or for licensing purposes. In highly competitive geographic urban areas it may make a candidate more competitive though. Fellowships are recent additions to available post-residency training programs. Read more about becoming Fellowship trained and the options available for Hospitalists in the section below.
---
Discover if a career as a hospitalist is right for you.
Learn why 68% of hospitalists would choose the same specialty again.
---
Hospitalist fellowships - What Fellowships are available for Hospital medicine physicians?
According to the Society of Hospital Medicine, there a four common types of Fellowships that are available to physicians wanting to become Fellowship trained. These include:
Internal medicine hospitalist fellowships - 1 to 2 years in length
Pediatric Hospitalist fellowships - 1 to 2 years in length
Family practice Hospitalist fellowships - 1 year in duration
Administrative Hospitalist fellowships - 1 year in length.
In addition, Hospitalist Fellowship opportunities are available for OB-GYN, Neurology, and various other medical specialties.
What is a hospitalist?
A Hospitalist is a Physician with either an Allopathic (MD degree) or Osteopathic (DO degree) that provides medical health care treatment to adult inpatients at a hospital. These professionals do not provide patient care to outpatients. Most often, they have completed an Internal medicine residency program subsequently followed by board certification from the American Board of Internal medicine, ABIM, with a focused practice in Hospital medicine FPHM.
They provide patient care and treatment for a diverse range of medical ailments. Less commonly, Hospitalists come through a Family medicine or Pediatrics residency program and can offer patient care to infants and children.
What do Hospitalists do - Hospitalist Job Description?
Hospitalists provide ongoing medical treatment for patients that need to remain hospitalized as inpatients. They are in charge of the patient's medical staff and coordinate the treatment that hospitalized patients receive. Some of the many common duties that Hospitalists perform and oversee include but are not limited to:
Order x-rays or other imaging scans
Diagnose and treat patients
Prescribe medication
Order lab tests
Interview patients
Take medical histories
Admit patients into the hospital from the Emergency room
Order diagnostic tests
Perform physical examinations
Maintain and update medical records
Discharge patients from the hospital
Provide information on test results, available treatment options, and potential risk factors to patients and members of their family
How long does it take to become a hospitalist?
It takes a total of 11 years after high school to become a Hospitalist. This includes 4 years of undergraduate education, followed by 4 years of Medical school and a 3-year residency program most commonly in Internal medicine, Family medicine, or Pediatrics. A small but growing number of people choose to pursue a subspecialty and become fellowship trained after completing a residency. Fellowships last for 1 to 2 years. Read more about fellowships for Hospitalists here.
What is the difference between a doctor and a hospitalist?
A Hospitalist is an Allopathic or Osteopathic physician who treats patients in a hospital. They receive similar training and education to that of a Family medicine or Internal medicine primary care physician but only see patients in the hospital. A hospitalist is ready to respond to problems that occur in the hospital. They work closely with other medical personnel including those in respiratory therapy, and lab as well as other Physicians, including an internist, psychiatrist, or hematologist, to assess the patient's health, offer therapy, order tests, and prescribe medications. However, the main doctor may not provide care in the middle of the night or on weekends. Before admission to the hospital, a patient's primary care doctor can even pre-assign the hospitalist that they choose to be in charge of a patient's treatment. Nonetheless, the primary care doctor and hospitalist physician will collaborate.
What is a Nocturnist?
Nocturnists are Allopathic or Osteopathic trained Physicians who work exclusively in hospitals seeing inpatients and only work the overnight shifts. The majority of Nocturnists have prior experience working in Hospital medicine and are residency trained in internal medicine, family medicine, or both. Nocturnists can be considered "nighttime only or overnight" hospitalists. The primary responsibilities of Nocturnists are to bring patients who have been treated in an emergency room into the hospital and also to be available to provide care for patients who have already been admitted during the night.
Hospitalists salary - How much do hospitalists make?
There are several trustworthy websites that we feel give the most accurate information about the salary of Hospitalists. According to a report from The Hospitalist, the average salary for a Hospitalist Physician treating adult patients in 2020 was $307,633. A different source, Today's Hospitalist, reported that the median pay for Hospitalists in 2022 is $319,000. This same report revealed that Hospitalists treating both adults and children received the highest pay, while Hospitalists only treating children had the lowest pay.
Today's Hospitalist also showed that compensation for Hospitalists in Academic Medicine was less than in nonacademic medicine with a range of $271,876 to $283,897 per year.
Becoming a hospitalist as a medical career - is it worth it?
Yes, becoming a Hospitalist is a wise choice for a career and definitely worth it. Over 85 percent of hospitalists indicate they are pleased with their career decision, making hospitalists' job satisfaction ratings some of the best in medicine. Hospitalists also express a high level of satisfaction with clinical autonomy, shift types, and levels of autonomy.
Become a Hospitalist - How to start fulfilling the requirements to be a Hospital medicine Doctor?
Now that you know more about Hospital medicine as a career and the educational steps to becoming a Hospitalist, you might be excited to begin your journey into medicine and earn a medical degree. The long journey to become a Doctor begins by getting accepted into a reputable medical program like the one we offer at our offshore medical school the University of Medicine and Health Sciences. We offer rolling admissions and 3 enrollment periods - January, May, and September. Why wait? Contact our admissions staff for medical career advice and get more information about how you can become an MD!
Popular and related content:
Click on the image to view these other popular and relevant blog posts.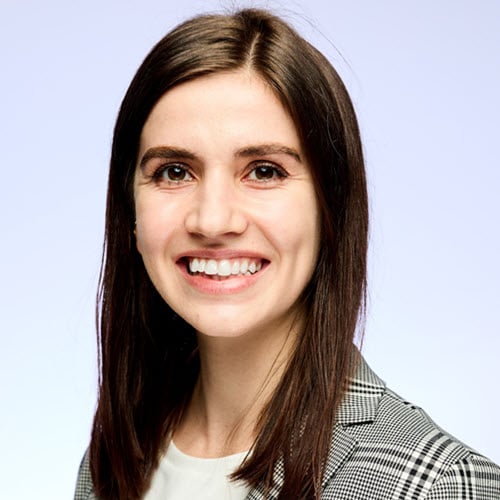 Posted by
Callie Torres
Callie Torres is a Captain in the United States Air Force and a resident at Wash U/Barnes Jewish Hospital in St Louis. She is a freelance writer with many published medical articles as well as multiple peer-reviewed medical publications