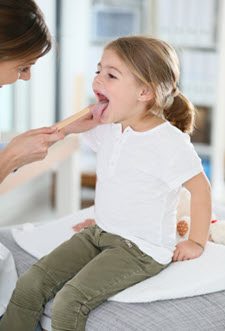 Interested in pursuing a career as a Pediatrician? As a Medical university, we commonly receive questions about how to become a Pediatrician and the career of Pediatrics in general. We are very familiar with these topics as we currently have students in Pediatric clerkships, alumni that are in pediatric residency programs, and alumni that are practicing Pediatricians in the United States. Want to learn more? At the end of this article, there are profiles of three UMHS grads that have careers as Pediatricians. Click here to view them.
By spending fifteen minutes with us reading this article, you will gain insight into the 14 steps to becoming a Pediatrician. This may help to decide if Pediatrics is a good career for you to consider. There are financial and academic aspects of the career that you may find surprising. Additionally, we will provide answers to the 8 most common questions that our admissions specialists get asked about Pediatricians including:
What exactly is a pediatrician?
A pediatrician is a physician that has graduated from an Allopathic (MD degree) or Osteopathic (DO degree) Medical school. They are responsible for the physical, emotional, and behavioral health of children from birth to the age of eighteen. A pediatrician is educated to identify and treat a wide range of health disorders in children, from mild ailments to life-threatening diseases.
---
Discover if a career in Pediatrics is right for you.
Learn why 83% of doctors would choose the same specialty again.
---
What does a pediatrician do on a daily basis?
Starting at birth and continuing to the age of 2, a pediatric doctor will examine children regularly every few months. From age 2 to age 5, visits will start to be more spaced out. At the age of 5 if not before, yearly "well-child visits" will take place. In addition to well visits, the pediatrician should be the first point of contact when a child is sick to ensure proper medical treatment. A pediatrician's role in providing healthcare to children includes:
Performing routine physical examinations.
Providing pediatric vaccines that are recommended.
Checking if children are on track to fulfill developmental milestones in terms of expected abilities, growth and behavior.
Educating parents about the health, fitness, nutrition and safety needs of children.
Providing access to child examinations to diagnose and treat infections caused by viruses and bacteria, miscellaneous injuries, and other health related issues.
Answering inquiries and concerns about your child's development and growth.
Making appropriate referrals to specialists if children requires specialized medical care that is beyond the pediatrician's scope of expertise.
What are the 14 major steps involved in becoming a Pediatrician?
After learning what a Pediatrician is and what they do, the next commonly asked question our medical school gets asked when people are inquiring about how to become a Pediatrician is "what are the required step to becoming a Pediatrician?" Assuming that an interested individual has completed high school or equivalent education, here are the steps.
Step 1: Apply and be accepted into an undergraduate college or university.
Acceptance into college usually requires completing required courses in Science, Mathematics, English, History or Social Sciences, and foreign language. Another common requirement is completing one of the standard aptitude tests such as the ACT or SAT.
Step 2: Complete prerequisite courses for admittance into medical school.

Although obtaining a Bachelors degree is the most common path prior to entering medical school, some students are accepted without a Bachelor of arts or bachelor of science certification degree. However, prerequisites courses including English, Mathematics, Biology, Chemistry, and Physics must still be completed. It is important to note that required courses may vary from one school to the next. Because acceptance into medical school is very competitive, applicants must have exceptional grades to be considered by med school admissions specialists.


Step 3: Prepare for and take the Medical College Admission Test (MCAT)

If you intend to apply either to an Allopathic (MD) or Osteopathic (DO) school of medicine immediately after completing your college prerequisites, then preparing for and taking the MCAT is an extremely important step. A great MCAT score is a critical factor for acceptance into a medical school and most students spend at least 200 to 500 hours studying in preparation for this admissions test.
Step 4: Decide whether to apply to an Allopathic Medical School, Osteopathic School of Medicine or both

There are two distinct routes to becoming a Physician in the United States. The more traditional route is by becoming an MD through an Allopathic medical school. The other route to becoming a practicing physician is by attending an Osteopathic medical school program and pursuing a career with a DO degree. Twenty six percent of residencies were filled by Doctor of Osteopathy graduates in 2021. A higher percentage of Osteopathic graduates pursue careers in primary care fields (which includes Pediatricians) than Allopathic medical school graduates. The fundamental distinction between D.O.s and M.D.s is their approach to patient care. DOs approach medical care in a way that emphasizes prevention and whole-body care, whereas MDs use an approach to medical care called Allopathy which emphasizes contemporary, evidence-based medicine and frequently use drugs or surgery to manage and treat illnesses and conditions.


Step 5: Prepare and Submit Your Application To Medical School

The majority of medical school applicants submit their credentials in the United States via the AMCAS (American Medical College Application Application Service) for MD schools or AACOMAS (American Association of Colleges of Osteopathic Medicine) for DO schools. In Canada, the OMSAS (Ontario Medical School Application Service) is often used. No matter the route used to apply, all schools have similar needs including: MCAT scores, letters of recommendation (LOR), transcripts, and a personal statement.

While solid grades and a high MCAT score are extremely important, medical school admission specialists also consider a variety of non academic factors. Items such as volunteering, awards, shadowing medical practitioners, previous employment, cultural awareness and general life experience may have a significant impact on success.

Applying to medical schools usually requires two steps. After the first application is complete on AMCAS or AACOMAS, schools will send out an invitation to complete additional questions. This is termed a secondary application and usually consists of essay questions.


Step 6: Interview at Medical Schools

If your primary and secondary applications are up to a medical school's standards then they will invite you to an interview. The interview is usually a day long and consists of meeting with several faculty members, staff, and students. Many schools will also provide a tour of the school, an information session, and lunch. It is commonly thought that once a medical school applicant has received an interview then their chances of getting accepted into the school are pretty high. However, this may not always be the case.
Step 7: Complete the first two years of Medical School
The first two years of medical school is spent in didactic lecture based courses. Coursework is usually more intense and competitive than undergraduate classes. Students attend lectures and labs in a range of subjects that are crucial to the understanding of medicine. These courses include anatomy, biochemistry, pharmacology, pathology, behavioral science, and physiology.
Step 8: Prepare and take USMLE Step 1 or COMLEX Level 1 National Board exam

The Step 1 United States Medical Licensing Examination (UMSLE) for MD students and the Level 1 Comprehensive Osteopathic Medical Licensure Examination (COMLEX) for DO students is a crucial and difficult board examination. It is the first of three exams that all medical students must pass in order to become licensed physicians in the US. The exam is usually given after medical students have finished their basic sciences courses towards the end of their 2nd year but before they begin their clerkships and start seeing patients. Step 1 is commonly viewed as the most difficult test during medical school. While there are many suggestions of how much time is needed to prepare for step 1, many experts recommend at least 500 hours of study time over a period of six months. This is indeed one of the main hurdles that every medical student must overcome, including future Pediatricians.
Step 9: Start clinical rotations during year 3 of medical school
During the third year on medical school, the clinical portion of medical school begins. This is often referred to as clerkships or clinical rotations. There are required rotations that all students must complete. Students work with physicians and residents at one or more teaching hospitals. During this time, students will gain significant hands-on training in general medicine and in specific areas of healthcare including:
Emergency Medicine
OB/GYN
Internal Medicine
General Surgery
Family Medicine
Psychiatry
Pediatrics
Step 10: Prepare for and take the second national board exam
The USMLE Step 2 CK (clinical knowledge) or COMLEX Level 2 CE (clinical exam) is the second required board examination that all students, including future Pediatricians must take. It is often taken near the end of a student's third year, or early in the fourth year of medical school. Preparation time for Step 2 is much less than that of Step 1. Most students study for one to four weeks but this may vary depending upon how long it has been after clerkships were completed. Step 2 and Level 2 asks questions more geared towards clinical sciences including Internal Medicine, Surgery, OBGYN and Pediatrics.
Step 11: Apply to residency programs and complete audition rotations during year 4 of medical school
During the fourth year of medical school, students will complete rotations at institutions across the United States and Canada. These rotations are termed "audition rotations" and take place at hospitals with residency programs. These rotations are often considered part of the interview process for residency programs. This also gives residency programs the opportunity to learn about the students that are applying to their program.
Step 12: Match into Residency
Applications to residency take place during the fourth year of medical school. This process commonly includes applications, interviews, and audition rotations. In March of fourth year, medical students find out where they have matched into residency.
Step 13: Prepare and take USMLE Step 3 or COMLEX level 3
The USMLE Step 3 and COMLEX Level 3 are the final exams that are required to get a license to practice medicine in the United States. When compared to the prior two exams, Step 3 and Level 3 are commonly considered the easiest although the amount of time needed for preparation will vary from one student to another. Recommendations vary from 2 weeks to 6 weeks.
Step 14: Complete residency and pass Pediatric board examinations
Completing a pediatrics residency takes 3 years. During this time pediatric residents have the opportunity to master their skills and work with newborns and children up to the age of 18. At the end of residency most Pediatricians take the pediatric board exam to obtain board certification from The American Board of Pediatrics. While this board examination is not required for obtaining a medical license, it signifies a level of trust and expertise. Passing this board examination allows the title of "Diplomate of the American Board of Pediatrics" to be displayed.
Step 15: (optional) Apply and complete fellowship training
Many top pediatricians wish to continue their education and pursue careers in one of the 19 pediatric specific subspecialties. These include:
Adolescent Medicine
Cardiology
Child and Adolescent Psychiatry
Critical Care Pediatrics
Gastroenterology
Infectious Diseases
Medical Genetics
Neonatal and Perinatal Medicine
Nephrology
Pulmonary Diseases
Other FAQs about Pediatrics as a Medical Specialty
How long does it take to become a pediatrician?
The path to becoming a pediatrician takes eleven to fifteen years. This includes completing all pre-requisite courses for medical school (usually four years in an undergraduate college program), followed by medical school for four years, and then three years in a pediatric residency program approved by the American Academy of Pediatrics. Top medical professionals that complete residency may choose to continue their education by furthering their education by applying to fellowship programs.
Is pediatrician a good career?
Pediatrics is considered a wonderful career choice. Physicians in pediatrics have an excellent wage, are well respected, and because they are not a surgeon or a neurosurgeon that are constantly on call, have a favorable lifestyle. Additionally, according to careerexplorer.com, the job of a pediatrician is expected to grow by 15 percent by 2026. This means the job outlook for future pediatricians is excellent!
Do pediatricians get paid well?
There are several online sources that quote wages for Pediatricians, the two most common of which are Medscape and the Bureau of Labor Statistics (BLS). The BLS quotes the average wage of a Pediatrician as $184,570 per year However, according to Medscape, Pediatricians earn about $232,000 per year. Although both of these companies quote a significant difference in annual wages, it is important to note that Pediatricians often rank as one of the lower-paid Physician specialties.
What is the difference between a doctor and a pediatrician?
All Pediatricians are doctors, however, not all doctors are pediatricians. All physicians are trained to perform routine medical evaluations, assess medical problems, make an accurate diagnosis, and prescribe medication. Internal medicine doctors and family medicine doctors commonly work with patients of every age. However, Pediatricians specialize in providing medical care exclusively to children of all ages including infants, adolescents, and teenagers up to age 18.
Do pediatricians deliver babies?
No, a Pediatrician does not deliver babies. An Obstetrician is the medical specialist that is the expert in child delivery. Along with labor and delivery nurses, Obstetricians are qualified and skilled in delivering babies and are the important specialists that together work as a "delivery team". A pediatrician can care for your baby once it's delivered, but they usually won't deliver it.
How to pursue a medical career in Pediatrics?
You may be eager to get started on your career in medicine and plan your path to become a Pediatrician now that you understand the steps needed. Ultimately, the first step is to get your MD degree by getting accepted into an accredited medical school like UMHS. Click on the underlined link to get an overview of our top rated Medical school in the Caribbean
Profiles and interviews with UMHS students and alumni that have chosen Pediatrics as a career.
Would you like to learn more about Pediatrics? Check out these recent interviews with UMHS graduates who took the time to tell why they chose to become Pediatricians and how UMHS helped them prepare for a meaningful health career caring for pediatric patients.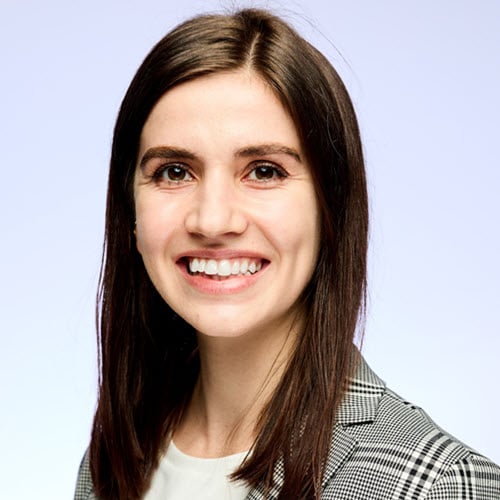 Posted by
Callie Torres
Callie Torres is a Captain in the United States Air Force and a chief resident at Wash U/Barnes Jewish Hospital in St Louis. She is a freelance writer with many published medical articles as well as multiple peer-reviewed medical publications