The South Florida native says she is thrilled to be in her home state, allowing her to be close to family and friends. She will also serve fellow Floridians. We caught up with Dr. Biggie to discuss Pediatrics, her clinical rotations, advice on the match process, the advantages and disadvantages of being a Caribbean medical student, her goals for residency, and how UMHS faculty and staff helped her during her medical education.
UMHS ENDEAVOUR: What was the greatest thing about learning you matched at Jackson Memorial Hospital in Pediatrics?
DR. KRISTIN BIGGIE: The best thing about matching at Jackson is going home for the next three years. I was born and raised in South Florida so learning about the match was an incredible moment. I get to train with my family, friends and the ocean by my side. Besides being home, I ranked Jackson #1 because of their dedication to Primary Care. I wanted to be at a program that recognizes the importance of a whole picture approach. I am most interested in serving the South Florida population since this is the population I understand best.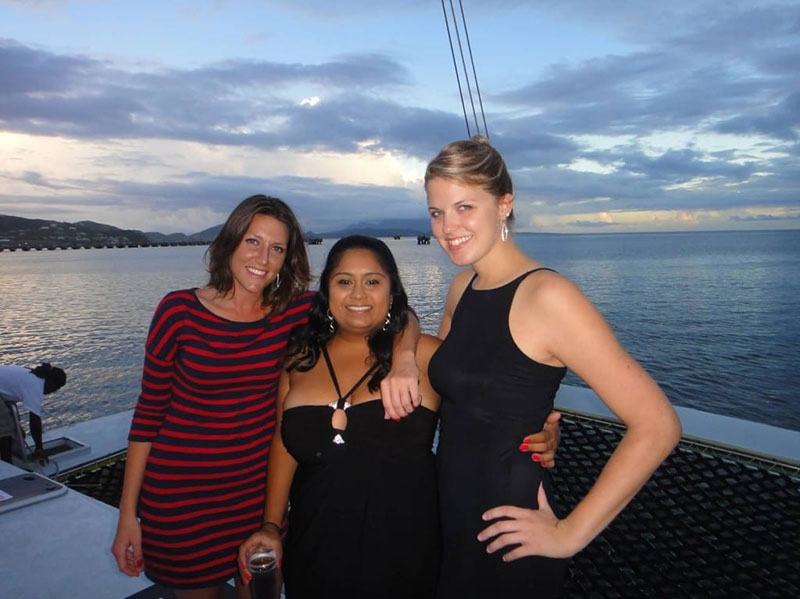 AT MED 4 BANQUET WITH FRIENDS IN ST. KITTS: (left to right) Kristin Biggie, Krupa Patel, Beth Nielsen. Photo: Courtesy of Dr. Kristin Biggie
Is there anything in particular that interests you about Pediatrics?
Everything about Pediatrics interests me. I like working with patients at the inception of health vs disease. I like the component of pediatrics that is an investigation, since most patients cannot express themselves through words. I like to experience the love families share and the care they give their children. I like that the diseases that affect children are organic in nature and not derived from self-induced habits. I love standing back and observing a child heal from the care we provide as physicians.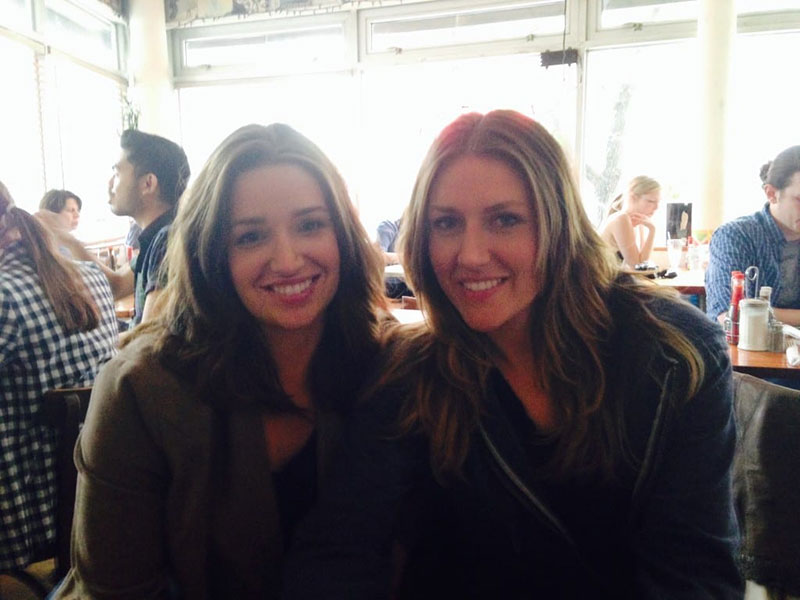 SISTER ASHLEY WITH DR. BIGGIE: Ashley Biggie (left) with sister Dr. Kristin Biggie. The UMHS graduate is pleased to be doing her residency in Florida so she can be close to family & friends. Photo: Courtesy of Dr. Kristin Biggie
What advice do you have for current UMHS students, and medical students in general, about the match process?
Be well-versed on every program you interview with. All programs like to know you did your research. Enjoy the interview process. Be honest with yourself about which programs you like and don't like. Make your rank list with your heart.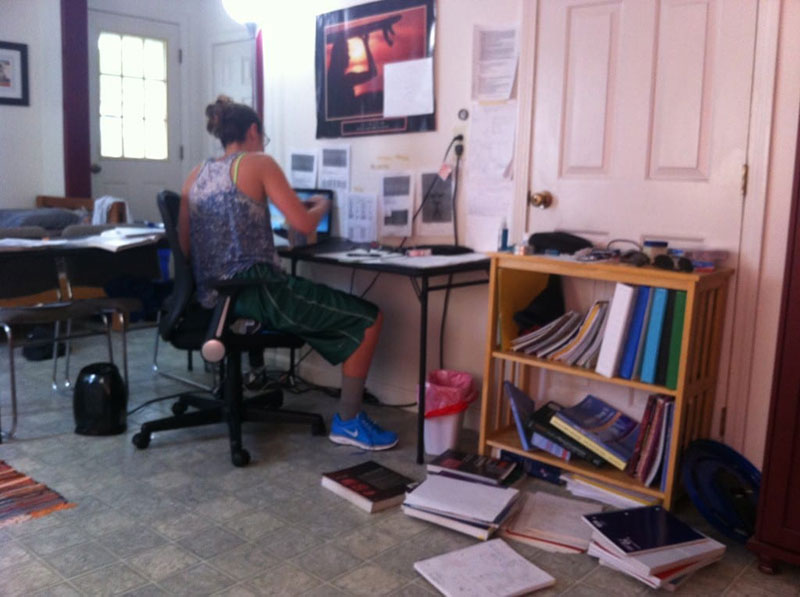 DR. KRISTIN BIGGIE STUDYING HARD: "It's Step time in Maine." Photo: Courtesy of Dr. Biggie
Was there anything specific about your medical education at UMHS and clinical rotations that prepared you well for matching?
UMHS invests a lot of time and money in ensuring good step 1 scores for their students. This is a gift that all students should utilize. Exhaust your Step 1 resources because a strong Step 1 score will set you apart as a residency candidate.
---
Discover if a career in Pediatrics is right for you.
Learn why 83% of doctors would choose the same specialty again.
---
There are many superb clinical rotations at UMHS. It is up to the student to seize the rotations that will work best in their future. If pediatrics is in your future, Sinai Hospital in Baltimore is the place to be.
Are there any advantages for students at Caribbean medical schools regarding the Match process?
Programs recognize hard work and dedication. If you made it as a Caribbean student, you are already dedicated. If you made it to their program, they expect you are a hard worker. My experience as a Caribbean student was mostly positive on interviews. It gives the interviewer an extra reason to be interested in you and your path through the Caribbean.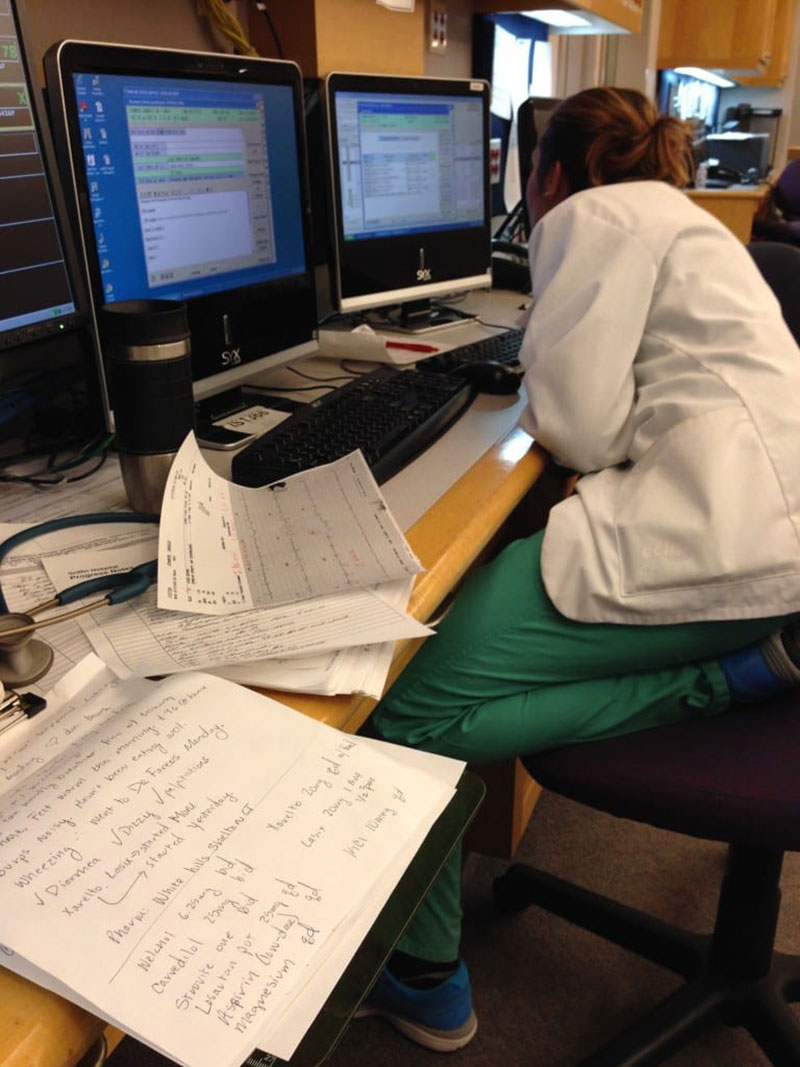 ON THE ROAD TO RESIDENCY: "Internal Medicine in Connecticut." Photo: Courtesy of Dr. Biggie
Do you have any specific goals for your residency?
My goals for residency are to be the most well rounded physician possible. I want to recognize various diseases and learn to treat that which is treatable. I also want to include culture and patient/family opinion into my practice, recognizing that the healing process may be very complex at times. I also hope to develop my Spanish-speaking skills further, to allow an even better connection with patients and their families.
Is there anything else you'd like to add that we haven't covered?
Yes. Thank-yous.
Dr. Camacho, thank you for our chats, full of support and encouragement, during the island phase.
Dr. Jalan, thank you for being so passionate about teaching. I hope to bring a similar passion to my patients and possibly my students one day.
Patrick McCormick, thank you for our priceless conversations about the match process.
Dr. Smith, thank you for the reminder that work/life balance is an essential component of a life well lived.
Dr. Mungli, thank you for simply letting me know "you just need to study harder".
Earl Mainer, thank you for leading me to UMHS.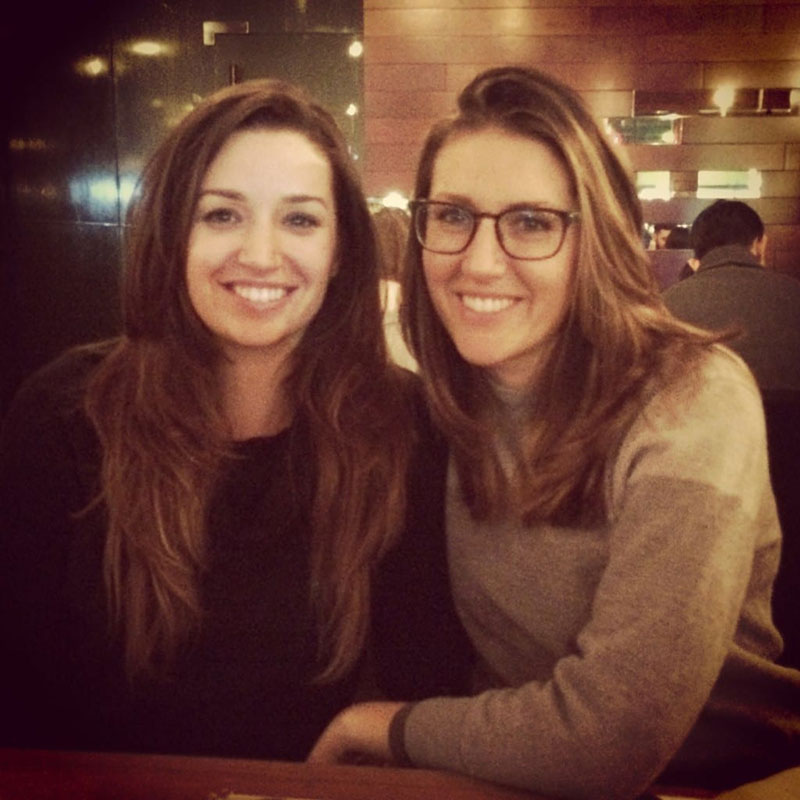 THE BIGGIE SISTERS: Ashley Biggie (left) & Dr. Kristin Biggie in a personal photo sent to the UMHS Endeavour. Photo: Courtesy of Dr. Kristin Biggie
(Top photo) DR. KRISTIN BIGGIE: UMHS graduate starts Pediatrics residency in her home state of Florida this summer at Jackson Memorial Hospital. Photo: Island Photography
---
About UMHS:
Built in the tradition of the best US universities, the University of Medicine and Health Sciencesfocuses on individual student attention, maintaining small class sizes and recruiting high-quality faculty. We call this unique approach, "personalized medical education," and it's what has led to our unprecedented 96% student retention rate, and outstanding residency placements across the US and Canada.

Posted by
Scott Harrah
Scott is Director of Digital Content & Alumni Communications Liaison at UMHS and editor of the UMHS Endeavour blog. When he's not writing about UMHS students, faculty, events, public health, alumni and UMHS research, he writes and edits Broadway theater reviews for a website he publishes in New York City, StageZine.com.