UMHS has renewed our UpToDate institutional subscription for 2023 for all our students and Faculty, and it comes with many new enhancements.
Visit the UMHS Library blog readers. Check out all the new features. For further information regarding your access,see the UMHS LMS under the"Library Services" section.

UpToDate is your "go-to" resource for clinical point-of-care and medical decision support information.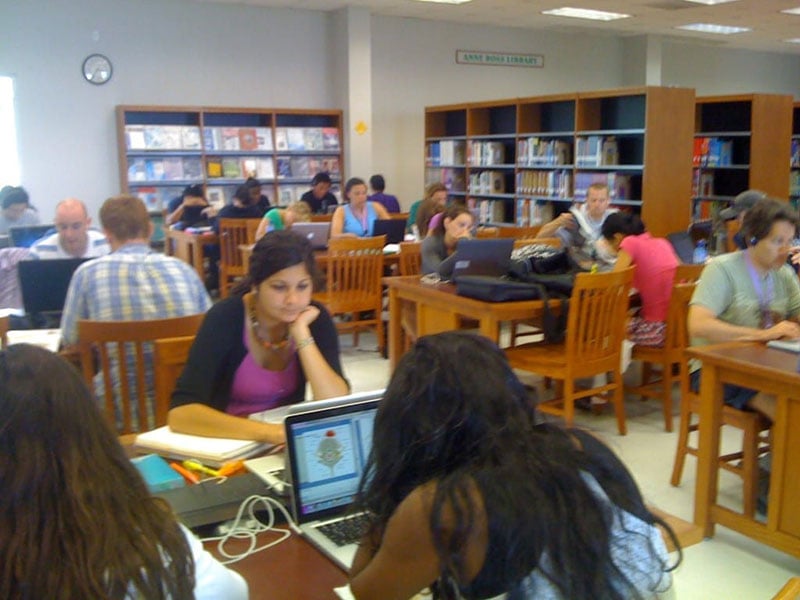 UMHS students studying at the Anne Ross Library at UMHS in St. Kitts. Photo: UMHS files.
Answering more critical questions, with clarity
Hundreds of new topics, including COVID-19; expanded renal dosing, adverse drug reaction content.

Patient perspective topics.

Expanded international brand drug names.
Speed to answer, supporting shifts in care delivery
"Go Directly To" drug information.

Enhanced display of drug dosing by indication.

Commonly asked questions, answered in search results.



Enhancing the continuing professional development experience
Direct CME submission to more medical specialty and state licensing boards - including Surgery and Pediatrics in 2021.

Complete your CME reflection questions in-topic and in real time.




Content and contributor highlights:
Added over 100 new authors, editors and peer reviewers, now 7,400.

Added over 180 new topics - now 12,300 in 25 specialties.

Over 400 unique drug topics.

Added over 900 new graphics to the 37,000.

Added 10 more medical calculators to the 215.

Added over 15,000 references to the current 530.000

.
For more information on UpToDate, visit the UMHS Library blog at https://umhslibrary.blogspot.com/
(Top photo) Students at the Anne Ross Library at UMHS in St. Kitts. Photo: UMHS files.

Posted by
Scott Harrah
Scott is Director of Digital Content & Alumni Communications Liaison at UMHS and editor of the UMHS Endeavour blog. When he's not writing about UMHS students, faculty, events, public health, alumni and UMHS research, he writes and edits Broadway theater reviews for a website he publishes in New York City, StageZine.com.