Hematology Oncology specialists, also called Heme/Onc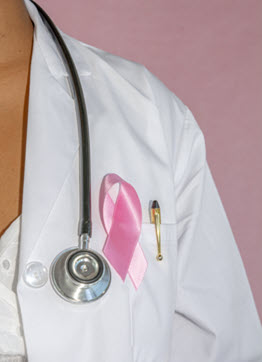 doctors, specialize in treating, screening, and preventing disorders of the blood such as anemia, sickle cell disease, bleeding disorders, hemophilia as well as different types of Cancer including Leukemia and Lymphoma. Hematologist oncologists do not perform surgery on cancers, instead, they provide medication to treat the conditions. Hematologist-oncologists primarily work in a clinic setting, however, they may also spend time in the hospital providing health care to hospitalized patients. In clinic, their duties include:
provide screening tests for cancers
conduct medication checks
oversee chemotherapy regimens
order diagnostic laboratory tests
provide follow-up care
work with other Medical specialists including

Surgeons

,

Radiologists

,

Pathologists

, Radiation Oncologists, and others to provide the highest quality of patient care
Quick Navigation links
Why would you see a Hematologist Oncologist?
Usually, seeing a Heme/Onc blood and cancer doctor requires visiting a general practice doctor first. If a primary care doctor determines there is a health condition such as a cancer or a blood disorder, then the patient may be referred to hematology/oncology. Conditions that warrant a referral to Heme/Onc include:
familial cancer syndrome medical care,
cancers in remission care,
cancer recurrence health screening,
post-transplant medical care,
cancer or blood disorder symptoms management,
bone marrow transplant care, health therapy treatment,
bleeding health disorders,
blood abnormalities that affect patient health,
and blood cancer management.


If you are worried that you may have a medical condition that requires the care of a heme/onc specialist, it is important to reach out to your primary care provider to discuss the concerns.
---
Discover if a career in Hematology & Oncology is right for you.
Learn why 85% of doctors would choose the same specialty again.
---
Does seeing a hematologist-oncologist mean I have cancer?
The short answer is no, seeing a hematologist-oncologist does not necessarily mean you have cancer. Although Heme/Onc physicians primarily treat cancer, they also provide a variety of other types of medical care. Hematologist-oncologists may provide cancer screening tests to patients that have cancer in remission or that have finished treatment. They may also provide specialized care for individuals with high-risk cancer syndromes such as Von Hippel-Lindau or Lynch syndrome. They provide treatment and transfusions for blood disorders and oversee patient wellbeing during radiation treatment and after surgery. Lastly, they work hand in hand with other medical specialties to provide cancer and non-cancer-related patient care.
What is the difference between Hematology and Oncology?
Hematology is the study of diseases that affect the blood and bone marrow. The most common conditions that hematology doctors provide treatment for include:
anemia
sickle cell disease
clotting disorders
factor V Leiden deficiency
hemophilia
blood cancers


Oncology is the study of cancers. Oncologists are doctors that help treat patients that have been diagnosed with cancer. They provide the following services:
chemotherapy treatment
immunotherapy
cancer screening
symptom management
test result monitoring
imaging scans ordering.
What training does a Heme Onc doctor have?
The educational path required to become a hematologist/oncologist is very rigorous. First, one must complete a college bachelor's degree. This is followed by obtaining a medical degree from either an Osteopathic Medical Program (DO degree) or an Allopathic Medical program (MD degree) which takes four years to complete. Upon graduation, students are officially a Doctor but their training is not complete. After medical school, one must match into an internal medicine residency training program. Internal medicine residency lasts three years and after it is complete, one must apply for a hematology/oncology fellowship. Hematology oncology fellowship lasts three years. After completion of 6 years of post-medical school training, one can finally be called a hematologist/oncologist physician.
What subspecialty fellowships are available for Heme-Onc Physicians?
There are a wide variety of additional subspecialty fellowship training opportunities that heme/onc cancer doctors can complete to continue to specialize further in the field of heme-onc medicine. The additional training, still termed a fellowship, takes place after internal medicine residency and heme/onc fellowship. Other fellowships for these blood and cancer doctors include but is not limited to:
Gynecological Oncology: Treating cancers that affect the female reproductive tract including ovaries, cervix, fallopian tubes, and uterus.

Pediatric Oncology: Treating cancers that particularly affect children such as retinoblastoma.

Neuro-Oncology: Treating cancers that affect the brain, meninges and nervous system.

Pediatric Hematology: Treating blood disorders and cancers that specifically affect children including leukemias.

Hemophilia Disorder: Treating inherited blood and bleeding disorders.

A heme/onc physician may also specialize in any portion of the body system such as lung oncology, liver oncology, cardiac oncology, bone and soft tissue oncology and GI oncology.
What is the average salary of a Hematology Oncologist?
According to the Journal of Oncology Practice, the United States will face a shortage of hematology and oncology MD doctors in the future if current cancer rates continue. While the supply of heme/onc MD doctors is expected to grow by 14%, the demand is projected to increase by 48%. This is due to growth in the aging population and an increasing number of cancer survivors. This potential shortage in practicing doctors indicates a good job market and strong job security for future hematology and oncology physicians. The salary for the cancer doctors varies by source but includes:
If you are interested in becoming a Hematologist-Oncologist or any other type of Physician, it all begins with getting your MD. Let UMHS St. Kitts help make your dreams of becoming a Physician come true! Start by downloading our Guide Book.
Please check out these other popular and informative Medical specialty articles.
UMHS St Kitts · What Is Hematology Oncology And What Do Heme Onc Specialists Do?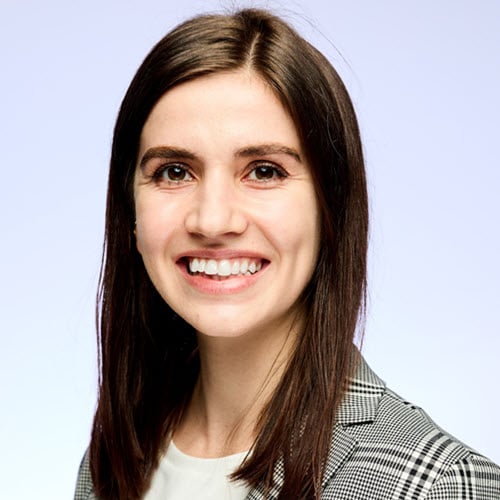 Posted by
Callie Torres
Callie Torres is a Captain in the United States Air Force and a resident at Wash U/Barnes Jewish Hospital in St Louis. She is a freelance writer with many published medical articles as well as multiple peer-reviewed medical publications