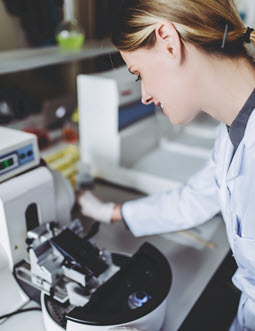 If you are considering becoming a Pathologist or want up-to-date information about the Medical specialty of Pathology, this is the right place for you! As a highly rated offshore Medical school, we have many alumni that are medical Pathologists in the US and students currently completing pathology clinical clerkship rotations.

This article includes an introduction to the field of Pathology as well as a step-by-step guide for prospective Medical students interested in how to become a Pathologist.

As you read this, we want to emphasize how much time and dedication is necessary to complete the required coursework in undergrad, get accepted and complete medical school, go through a Pathology residency, and finally meet all the requirements to get licensed and practice in one of the many specialties of Pathology medicine.
Quick Navigation Links to frequently asked questions - FAQs about Pathology as a medical specialty and Pathologists:
How to become a Pathologist? - Pathologists education and medical training
In order to become a pathologist, one must complete an education and training program that lasts at least 11 years but more commonly 12 years. As you can imagine, this takes a great deal of dedication and sacrifice. For individuals with a high school diploma/GED and a desire to become a pathologist, here are the steps to follow:
Step 1:

You must enroll in an accredited college or university and complete the prerequisite coursework needed for admission to a medical school.

Some Medical schools require the completion of a Bachelor's degree as a prerequisite for admission, however, many others do not have that requirement. Instead, the following prerequisite courses may be required:
Biology
Anatomy
Chemistry
Mathematics
Physics
Organic chemistry
English
Biochemistry - Highly suggested
.

To be competitive, medical school admissions specialists suggest earning a B or higher in all classes. Completed higher-level courses such as advanced physics, advanced biology, biochemistry 2, or other advanced science courses may also be helpful. Admissions specialists also consider volunteering, leadership roles, research, and shadowing experience in addition to grades. UMHS does not require the completion of a pathology major or a bachelor's degree.
Step 2:

Prepare for, take and score well on the MCAT (Medical College Admissions Test).

Almost all Medical schools in the United States require the Medical College Admission Test (MCAT). The MCAT is administered through the Association of American Medical Colleges and is a computer-based exam lasting eight hours. Many schools waived this requirement during the COVID-19 Pandemic. In order to be considered for medical school, applicants must score well. A predetermined MCAT score is set by many universities, and if that score isn't met, applications are automatically filtered out and rejected.
Step 3:

Apply, get accepted and attend a Medical school that offers either an Allopathic (M.D. degree) or Osteopathic (D.O. degree).

Once undergraduate prerequisites have been completed, students interested in becoming a Pathology specialist must submit a medical college application to an allopathic medical school (MD degree) or an osteopathic medical school (DO degree), such as our offshore medical school, the University of Medicine and Health Sciences. It is very important to have a high GPA and MCAT score to qualify for medical school admission. There are two distinct parts to the medical school curriculum. During the first two years of medical school, students learn the basic sciences of medicine through classwork. Next, students learn clinical skills and procedures in teaching hospitals during their final two years of medical school.

Two national board examinations are required during medical school. Students enrolled in Allopathic (MD) programs must take the United States Medical Licensing Examination (USMLE) Step 1 and Step 2 examinations. Similar exams are also required for Osteopathic students and the board examinations they must take are called the COMLEX exams. There are many study materials available for helping students prepare for these exams.

A student's final year of Medical school consists of applications and interviews for a variety of residency programs within their field of interest. "The Match" is a computer algorithm that matches medical school students to residency programs following the interview process. Finally, medical students complete their elective rotations and prepare to begin residency.
Step 4:

Start and complete an accredited Pathology residency program.

A limited license to practice medicine is now given to graduates after medical school is officially completed for the state they will be attending a residency in. It must, however, be done under supervision. Pathology residency lasts at least three to four years. Pathologists in training can choose to study anatomic pathology and or clinical pathology. Studying one entity leads to a three-year residency while studying both requires a four-year medical residency. Anatomic pathology (AP) includes diagnosing disorders and neoplasms of all organ systems via histology and microscopes. Clinical pathology (CP) includes overseeing and running the hospital laboratories and blood bank. Most, but not all pathology residents choose to complete a combined AP/CP residency.
Step 5:

Obtain Board Certification.

In spite of the fact that board certification is not necessary to become a licensed Pathologist, most residency graduates seek to achieve this credential as a sign of their knowledge and expertise. Board certification though is almost always required for employment at hospitals, clinics, and educational institutions. Primary board certification can be completed by passing the Anatomic Pathology Examination or the Clinical Pathology Examination. There are several governing bodies that can provide board certifications in Pathology, including The American Board of Pathology to become certified for allopathic physicians and the American Osteopathic Board of Pathology for Osteopathic physicians.
Step 6:

Fellowship Training in a Subspecialty (optional).

The training of pathologists can be further focused on one of the twenty-two subspecialties of pathology medicine. It isn't necessary to do this in order to find a job, but it can increase compensation. For example, forensic pathologists are traditionally underpaid and overworked, while Pathologists that specialize in Cytopathology, GI pathology, and Dermatopathology are in a class of much higher-paid subspecialists. In the next section, you will learn about Pathology subspecialties and fellowships.
---
Discover if a career in Pathology is right for you.
Learn why 85% of doctors would choose the same specialty again.
---
What are the different types of Pathologists and subspecialties?
The majority of people as well as most physicians do not realize how broad of a field Pathology is. This gives Pathologists a huge choice of how they would like to practice compared to other healthcare professionals. According to a report from the American Society for Clinical Pathology, ASCP, over 90% of pathology residents plan on attending at least one fellowship while over 40% plan on attending 2 or more fellowship programs.
Currently, there are eleven subspecialties that offer board certification and even more non-board certified fellowships available. According to the American Board of Pathology, the subspecialties that have board certification available are:
Blood Banking and Transfusion Medicine: 1 year in length.
Clinical Chemical Pathology: One to two years in length.
Clinical Informatics: Typically two years in length.
Cytopathology: One year in length.
Dermatopathology: One to two years in length.
Forensic Pathology: One year in length.
Hematopathology: One to two years in length. ( Also known as a blood pathologist )
Medical Microbiology: One year in length.
Molecular Genetic Pathology: One year in length.
Neuropathology: Two years in length
Pediatric Pathology: One year in length.
In addition, there are many other fellowships available that currently do not offer board certification. Some such as GI fellowship trained Pathologists are in high demand while other fellowship programs are less in demand. These include, but may not be limited to:
Breast Pathology: One year in duration.
Bone and Soft Tissue Pathology: One year in duration.
Cardiac/Cardiothoracic Pathology: One to two years in duration.
Gastrointestinal/Liver Pathology: 1 year in duration.
Genitourinary Pathology: One year in duration.
Gynecologic Pathology: One year in duration.
Head and Neck Pathology: One year in duration.
Medical Microbiology: One year in length.
Ophthalmic Pathology: One to two years in duration.
Medical Renal Pathology: One year in duration.
Surgical (Selective) Pathology: One year in duration.
What is a Pathologist and Pathology medicine?
A Pathologist is a licensed Physician with a Doctor of Medicine (M.D.) or Doctor of Osteopathy (D.O.) degree that examines bodies, body tissues, and body fluids as an integral part of their medical career. They play a crucial part in many treatment plans by making diagnoses through either performing or overseeing laboratory testing of blood and tissue samples.

A physician pathologist must complete education in medical school as well as at least three years of advanced medical training in a residency program. The majority of Pathologists, 80%, choose to study both clinical and anatomical pathology in their residency programs which take four years to complete. After residency is completed, pathologists are eligible to take board certification examinations administered by either the American Board of Pathology or the American Osteopathic Board of Pathology. Please check out a more in-depth article discussing what is a pathologist.
What does a pathologist do?
Pathologists are instrumental in the diagnosis and management of diseases and health-related issues on a day-to-day basis. They normally work behind the scenes and often do not meet patients face-to-face because they work inside a medical laboratory. The following are some of the expert duties that Pathologists commonly perform and the diagnostic lab procedures they may interpret:
Managing hospital labs and clinical facilities.
Performing laboratory tests and interpreting the results.
Assisting ordering physicians with medical treatment decisions and patient care.
Analyzing blood chemistry and cells for abnormalities.
Look for malignancies in lymph nodes, the thyroid, etc. by performing fine needle aspirations.
Analyzing samples of tissues taken during surgery via histology using a microscope.
Analyzing samples to determine if they are cancerous and/or if surgery is necessary.
Determine a diabetic patient's medication dosage by performing blood sugar tests.
Test pap smears for cervical cancer or pre-cancerous lesions.
Examining bodies for the purpose of identifying disease, confirming cause, manner, and mechanism of death through autopsy.
How long does it take to be a pathologist?
The education and training required in becoming a pathologist will require at least 11 years of education, including four years of college, four years of medical school, and three to four years of residency. The majority of individuals choose to complete residency programs that include training in both Anatomical Pathology (AP) and Clinical Pathology (CP) and this is a 4 year AP/CP residency program. The training process will take even longer when a pathology subspecialty, termed a fellowship, is pursued after residency. Residency is where the majority of Pathology training ( pathology schooling ) takes place.
Is a pathologist a real doctor that has gone to medical school?
Yes a Pathologist is a real doctor that has graduated from an Allopathic or Osteopathic medical school and obtained a Doctor of Medicine degree (M.D.) or Doctor of Osteopathy degree (D.O.) In addition, they have completed a residency program at an accredited teaching hospital that is usually four years in duration.
How much does it cost to become a pathologist?
The average cost to become a medical pathologist is no different than the average cost to become another type of physician. This cost will vary greatly depending upon if you attend an in-state public medical program or a private medical university. According to educationdata.org the average cost is $218,792.
Pathologist's salary - How much do pathologists make?
The average salary of a pathologist specialist is reported by a variety of trusted sources. First, there is a report published by Medscape every year. A pathologist makes on average $334,000 as a base salary and $54,000 as an incentive bonus for a total of $388,000 a year, according to the annual physician compensation report for 2022.

Additionally, the American Association of Medical Colleges (AAMC) is a good source of information. A comparison of assistant and associate/full professor salaries in academic medicine is presented in this report. The AAMC reports that assistant professors in the field of pathology medicine make an average salary of $230,500 a year, while associate and full professors make an average salary of $304,800. Even though pathologists' salaries vary depending on the source, there is no doubt that they are well paid. Unfortunately, there are many websites that inaccurately provide salary estimates for Pathologists showing much lower salaries. However, upon close inspection, they lump in non-MD or DO physician occupations such as a Pathology assistant, medical laboratory scientist or technician, and Speech Pathologists which have a much lower pay scale.
Is a career in medical pathology worth it?
Absolutely! Pathologists are one of the most satisfied groups of medical specialties with the career that they chose. According to the Medscape Compensation report for 2022, the average salary for a Pathologist is near the middle of the range for all medical specialties but is amongst the top 10 for medical specialists that feel "fairly compensated". In addition, 86% of Pathologists would choose the same medical specialty and become a Pathologist again. Please check out the Medscape compensation report for more information about jobs and a medical career as a Pathologist.
How to pursue a career as a Pathologist?
Now that you understand the steps to becoming a pathologist, prospective medical students may be eager to pursue a career in medicine. While there are many careers available in medicine, the first step to becoming a Pathologist or any other Physician is to get your Doctor of Medicine degree from an accredited institution like UMHS. To find out more about UMHS Medical School in the Caribbean, simply click on the underlined link.
Popular and related content:
Please check out these very popular and related posts that are favorites with our readers by clicking on the image!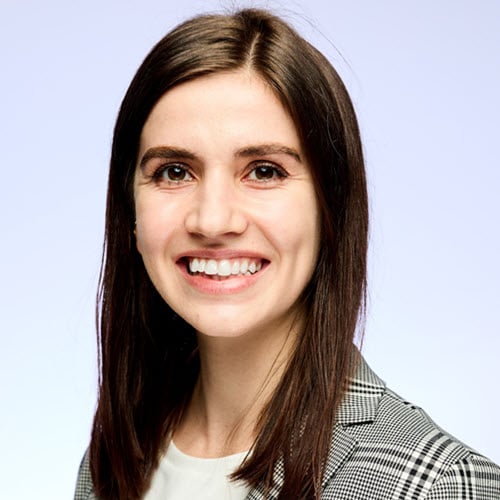 Posted by
Callie Torres
Callie Torres is a Captain in the United States Air Force and a chief resident at Wash U/Barnes Jewish Hospital in St Louis. She is a freelance writer with many published medical articles as well as multiple peer-reviewed medical publications