When visiting the doctor, chances are you didn't even check what type of doctor they are - DO vs MD? Perhaps you didn't even realize that there were two different training routes one can take to become a doctor. An MD, indicating completion of a Doctor of Medicine degree is the most common educational path completed by physicians and accounts for 89% of actively practicing physicians. DO physicians, indicating completion of a Doctor of Osteopathic Medicine degree, make up approximately 11% of practicing doctors in the United States. In general, an MD and a DO fulfill the same roles. An MD and a DO complete similar residencies, prescribe medications, and can practice in all 50 states. The main difference in DO versus MD is that DOs complete additional hands on training in a technique termed osteopathic manipulative medicine (OMM). While there may have been vast differences in the past between DO vs MD, today both types of physicians get the same training in medical school, take the same licensing exams and fulfill the same roles.
Quick Navigation Links
DO vs MD - What Education is Required to Become an Allopathic Medical Doctor and Earn an MD Degree?
An MD is a doctor who completed their training at an allopathic medical school and earned a Doctorate of Medicine Degree. There are over 140 allopathic MD medical schools in the US where premed students get accepted and go on to complete their MD degrees. Allopathic medical school consists of pre-clinical classroom studies and clinical hands on training in hospitals. Once physicians have graduated medical school they go on to complete more specialty specific training in a residency. Example residencies that an MD could complete include surgery, internal medicine, obstetrics and gynecology, and family medicine. Towards the end of residency, an MD will complete their medical specialty board exams. Once medical specialty boards are passed, an MD is fully qualified to practice medicine.
DO vs MD - What Education is Required to Become an Osteopathic Medical Doctor and Earn a DO Degree?
A DO is a doctor who completed their training at an osteopathic medical school and earned a Doctorate of Osteopathic Medicine Degree. A DO completes the same curriculum (classwork) and hands-on clinical training in osteopathic medical school as an MD does. Osteopathic DO physicians then go on to complete the same residencies as an MD, often working together throughout residency and after. They take the same specialty board exams as an MD and go on to practice the same jobs. The main difference between an MD and a DO is that a DO has a holistic philosophy and learns osteopathic manipulative medicine (OMM) also termed osteopathic manipulative technique (OMT). When in medical school, osteopathic medical students complete at least an additional 200 hours of osteopathic manipulative medicine in addition to the standard medical courses. OMM philosophical
ideals focus primarily on the musculoskeletal system and treat symptoms and conditions such as low back pain, muscle strains, stiff joints, build-up of edema, neck pain etc. In general, a larger percentage of DOs compared to MDs, almost 57% according to the American Medical Association, go into primary care specialties including family medicine, internal medicine, and pediatrics. There are currently 37 accredited DO medical schools in the US and over 121,000 practicing DO physicians.
Is Residency Different for an MD and a DO?
Prior to 2020, there was a separate medical residency match for MD and DO doctors. However, in 2020 the GME (Graduate Medical Education) and AOA (American Osteopathic Association) started a singular accreditation system and residency match for both MD and DO students. This allows for both MD and DO students to apply for the same positions in residency programs after completing school. The only difference in residency for an MD and DO is that osteopathic students can be board certified in Osteopathic Manipulative Medicine. A DO medical residency in Osteopathic Manipulative Medicine (OMM) is usually paired with Neuromuscular Medicine (NMM) and is termed a OMM/NMM residency program. According to The DO, (a medically reviewed journal published by the American Osteopathic Association) residents in a OMM/NMM residency programs complete medical rotations in neurology, orthopedics, rheumatology, pain management, and physical medicine and rehabilitation.
Do Students Need to Complete Additional Requirements for Admission To an Osteopathic Medicine School to Become a DO Compared to MD School?
The requirements that medical school admissions services request from premed students are almost identical for MD and DO medical schools. Premed students applying to both MD medical school programs and DO medical school programs must first complete the required pre-requisite courses at their undergraduate school which primarily include biology, chemistry, math and physics. Another requirement is shadowing an MD or DO physician. Many DO school admissions services require that applicants spend at least 20 hours shadowing a DO physician specifically to be exposed to OMM. Student applicants must also take the Medical College Admission Test (MCAT). Other additional aspects like leadership, volunteering and research can also help boost an application to medical school.
---
What kind of doctor should you be?
See whether you should earn your MD or DO degree
---
Once all the required aforementioned steps are complete, students can complete their primary application and submit it to DO and/or MD schools. This application will contain past volunteer work, classes completed, the number of shadow hours, leadership positions, a letter of recommendation
and research in addition to MCAT scores and GPA. Students must also write a personal statement that will be released to each medical school admissions committees. The personal statement is a page long essay detailing facts about the student applicant and why they wish to become a DO or MD doctor. Students may select which MD or DO schools receive their primary application. If student's primary applications including MCAT and GPA are up to the school's admissions requirements then the applicant will be invited to complete a school specific secondary application. The secondary application usually consists of essay questions for the student applicant to complete. If the secondary application is accepted by admissions then the student applicant will be invited to interview at the MD or DO medical school programs.
What Does A Student Learn At Osteopathic DO Medical School?
In addition to the pre-clinical and clinical coursework completed in allopathy med school, osteopathic medical students complete at least 200 training hours in osteopathic manipulative medicine, OMM during DO school. This training includes both didactic based lectures to learn the pathophysiology and anatomy associated with OMM as well as an in person, hands on lab. In lab, DO students practice and perfect OMM techniques including muscle energy, facilitated positional release, and Still's technique. More medically reviewed information about OMM performed by DO physicians is published by The American Osteopathic Association (AOA) may be found here : https://osteopathic.org/what-is-osteopathic-medicine/osteopathic-manipulative-treatment/
Do I Need A Good MCAT Score and GPA For Admission to MD or DO School?
A good MCAT (Medical College Admission Test) score is usually required for admission to both MD and DO programs. Stats show there is about a 5 point score difference between students that are accepted to MD programs and students that are accepted to DO programs. Overall the average MCAT score is 500. The average MCAT of admitted students to MD programs is 508.7 while the average MCAT of admitted students to DO programs is 503.8.

A good GPA (grade point average) is also required for admission to MD and DO medical school. Premed students often have their GPA broken down into science GPA (sGPA) and normal GPA. Having a high science and regular GPA is vital when applying to become an MD or DO. The average GPA of students accepted into DO school is 3.54, while the average GPA of students accepted into MD school 3.70. If your GPA is low one can take additional courses to raise it. Additionally, applicants can work to strengthen other areas of their MD or DO school application, like achieving a high MCAT score. Participating in other services like volunteering or leadership can also help to strengthen an MD or DO school application.
Where Can I Read The Latest News And Learn More About Allopathic or Osteopathic Medicine?
The American Medical Association (AMA) is an excellent advocacy resource for more information about allopathic MD school. It also publishes medically reviewed news articles on a myriad of different topics and can be found here: https://www.ama-assn.org/. The American Osteopathic Association (AOA) sponsors The DO, which publishes medically reviewed articles on its website. Interested individuals can get a subscription to their newsletter here:https://thedo.osteopathic.org/. Both the AMA and AOA are on social medial as well.
Please check out the other popular articles in this series about medical practice:
Interested in pursuing your dream of becoming a medical doctor? It all starts with getting accepted into medical school. At UMHS, our admissions counselors look at every application and specialize in finding those incredible applicants that have been passed over by computer algorithms used by other allopathic and osteopathic medical schools. We are a top offshore allopathic medical school awarding graduates with the coveted M.D. degree. 96% of our students graduate and get their M.D. Degree. These amazing results are achieved by having caring professors, small class sizes, and the Ross family values of being morally obligated to your success in becoming a doctor.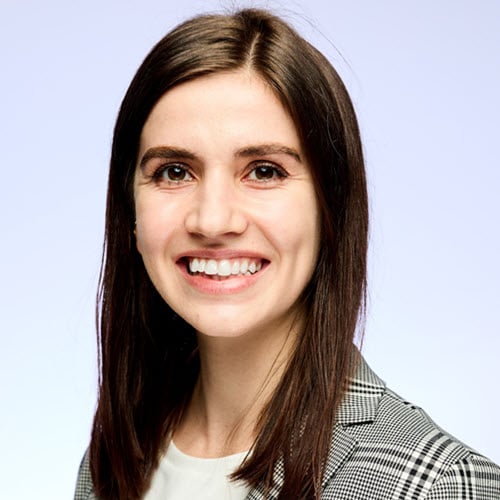 Posted by
Callie Torres
Callie Torres is a Captain in the United States Air Force and a chief resident at Wash U/Barnes Jewish Hospital in St Louis. She is a freelance writer with many published medical articles as well as multiple peer-reviewed medical publications