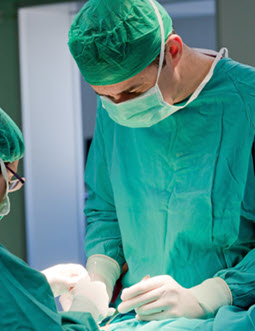 If you're searching for accurate and up-to-date information about Orthopedics as a Medical specialty, and specifically how to become an Orthopedic Surgeon, then this article will be helpful.
As a School of Medicine, this article was specifically created for prospective medical students as well as others interested in learning more about the path to becoming an Orthopedic specialist. To jump directly to that section of the article click here: how to become an orthopedic surgeon. In addition, we provide answers to ten of the top frequently asked questions regarding Orthopedic medicine that our Admissions specialists receive.
We believe it is critical that everyone who reads this page understands the commitment and years of study required to finish an Orthopedic medicine residency, get board-certified and licensed, and work as an Orthopedics specialist in the US or Canada.
Navigation Links to top 10 FAQs about Orthopedic Surgeons and Orthopedics
Orthopedics medical education requirements- how to become an orthopedic surgeon?
Assuming that a high school diploma or GED has been obtained, it takes 13 years or more of education and training to get a medical license in Orthopedics. Here is the answer to the main topic of this article - how to become an Orthopedic surgeon?
Step 1: Enroll in College and Complete the Pre-requisite Courses Needed for Admission into Medical School.
The first step in the path of orthopedic surgery training is to attend college and complete the required pre-requisite course for Medical School. This commonly includes Chemistry, Physics, Biology, Literature, and Physiology courses. Although schools may specify the number and type of courses that are required for application, there is no specific requirement for a certain college major. In fact, some schools do not have a requirement for a completed degree or degrees. This means that students can apply to and get accepted into medical school after around 3 years of college, without having obtained a degree.
Step 2: Make Preparations for and Take the MCAT (Medical College Admissions Test)
In addition to taking the required pre-requisites, pre-med students must also take the Medical College Admissions Test (MCAT). A good score on the MCAT is important in order to be considered for medical school admission. The test is over 6 hours long and separated into four sections:


Chemical and Physical Foundations of Biological Systems
Critical Analysis and Reasoning Skills (CARS)
Biological and Biochemical Foundations of Living Systems
Psychological, Social and Biological Foundations of Behavior
In order to study for the MCAT, some students take MCAT review courses. Completion of an online question bank such as Uworld or Kaplan is also suggested in order to prepare for the exam and receive a good score. Completing required pre-requisite courses before taking the MCAT also helps to prepare students for the exam. Courses like physics, psychology, biology, chemistry, and writing provide an excellent foundation to begin studying for the MCAT.
Step 3: Attend an Allopathic or Osteopathic Medical School and Receive an MD or DO Degree.
Once students are admitted to medical school, the next four years are spent completing medical school. Although medical schools may have different class structures, most schools are structured so that students are taking didactic courses during the first two years of school. These courses commonly include:
Physiology
Renal medicine
Gastrointestinal medicine
Cardiothoracic medicine
Urology
Neurology
Ethics
Hepatobiliary medicine
Obstetrics and gynecology
Pharmacology
After two years of didactics, students usually move to work in hospitals. During this time, termed clinical rotations, students will rotate through different specialties, learning as they go. Medical students usually complete at least 12 months of clinical rotations. Most schools require the completion of
Students will also have the ability to schedule elective rotations in other areas. During the fourth year, medical students start applying to residency. They also have the opportunity to rotate at other hospitals with residencies they are interested in. This is called an audition rotation and helps both medical students and residency programs learn more about the program and applicant respectively.
Step 4: Take USMLE Step 1, 2, and 3 or COMLEX 1, 2, and 3
Throughout medical school and the first year of residency, there are several national board examinations that must be passed. For allopathic students in school to receive an MD, these tests are called the United States Medical Licensing Examination (USMLE). For osteopathic medical students in school to receive a DO, these tests are called the Comprehensive Osteopathic Medical Licensure Examination (COMLEX). Both the COMLEX and USMLE have three different parts, termed Step exams for USMLE and Level exams for COMLEX. Step 1 USMLE and Level 1 COMLEX is the first exam that must be passed. This exam typically takes place after 2 years of medical school and is often thought to be the hardest of the exams. The second exam is taken after the third year in school when students have completed their clinical clerkship rotations. This exam covers more clinical information such as pharmacology and clinical management. The last exam, Step 3 or Level 3 is taken after completion of medical school. Most individuals choose to take the exam during their first year of residency.
Step 5: Complete Internship and Residency
During the last few months of school, medical students will apply and match into the residency of their choice. Prior to starting an orthopedic surgery residency, doctors must first complete an intern year. This intern year is spent working in a hospital rotating through different medical and/or surgical specialties. It provides a good educational background for newly graduated physicians. After completing an intern year, doctors can officially begin orthopedic surgery residency which lasts four years. During this time doctors will train in all the facets of medicine including:
Developing a differential diagnosis
Performing clinical procedures
Performing diagnostic maneuvers
Ordering and interpreting imaging scans
Writing prescriptions
Performing complex procedures
Step 6: Become Board Certified
During the last year or so of orthopedic surgery residency, doctors will begin to study for their board examinations. These exams cover the entirety of orthopedic surgery and are very challenging. The exams are usually several days long and may be virtual or in person. Although board certification is not necessarily required to practice medicine, it is very difficult to find a job at hospitals or any medical company, because employers will not hire doctor practitioners who are not board certified.
Step 7: Attend a Fellowship (Optional)
After residency, orthopedic surgeons have the option to further advance their skills in a subspecialty of ortho medicine. This requires the orthopedic surgeon to complete a fellowship. Fellowships are similar to residency in that orthopedic surgeons will train in a hospital for at least a year in order to master a facet of orthopedic surgery. Following completion of fellowship, orthopedic surgeons will once again have to take a board examination in their fellowship area to be fully qualified. A list of some of the fellowships available to orthopedic surgeons may be found here.
---
Discover if a career in Orthopedic Surgery is right for you.
Learn why 97% of doctors would choose the same specialty again.
---
What is an Orthopedic Surgeon?
An orthopedic surgeon is a medical doctor professional that specializes in treating musculoskeletal injuries including the joints, ligaments, tendons, muscles, and bones. Orthopedic surgeons split their time between seeing patients in a clinic setting, rounding on hospitalized patients, and performing surgery. Due to the wide variety of diseases and disorders that orthopedic surgeons treat, they work with patients of all ages.
What Do Orthopedic Surgeons Do?
Orthopedic surgeons specialize in treating diseases, disorders, and traumatic injuries that affect the arms, legs, and spine. This includes the bones, joints, ligaments, tendons, and muscles, all of which are crucial for everyday movements. Orthopedic physicians commonly treat conditions including:
Dislocated joints
Hip and back pain
Broken bones
Degenerative joint changes
Arthritis
Orthopedists work in the clinic setting seeing patients, in the operating room performing surgery, and in the hospital seeing hospitalized patients. Orthopedic surgeons order and interpret many medical tests including x-rays, CT/CAT scans, and MRIs. Orthopedics is a dynamic and very active field that allows physicians to have a broad scope of practice.
How Many Years of School and Training Does it Take to Become an Orthopedic Surgeon?
In total it takes at least 9 years after college to complete training in orthopedic surgery. Including college, that number rises to at least 13 years of education after high school. However, many individuals do not attend medical school directly after their undergraduate. Students may choose to obtain a master's or Ph.D. education prior to going to med school. Once in school, some medical students may choose to take a year off to do research or complete a 'fellowship' in areas like Anatomy and Pathology. Following graduation from school, doctors will complete an intern year rotating through different specialties, then go on to complete 4 years of training in Orthopedic surgery.
What are the Fellowship Specialties an Aspiring Orthopedic Surgeon Can Pursue?
Following completion of residency, Orthopedic Surgeons have the option to further their training into a subspecialty of Orthopedics. This is termed a fellowship and usually lasts at least a year. Fellowships are extremely competitive so Orthopedic surgery applicants must have a good resume and work ethic. Some of the fellowship opportunities for orthopedic surgeons are:
What is an Average Orthopedic Surgeon Salary?
There are several different sources that report physician salaries, such as that of an orthopedic surgeon. The first is an annual report published by Medscape. According to their annual physician compensation report, orthopedic surgeons on average make $511,000 as a base salary plus an average of $96,000 as a bonus.
A second source is The American Association of Medical Colleges (AAMC). This report separates salaries in academic medicine into assistant and associate/full professor roles. According to AAMC, assistant professors in orthopedic surgery make an average of $463,000 while associate or full professors make $612,000 on average. Although the exact salary varies based on the source, it is easy to see that orthopedic surgeons are well compensated.
Do I Need a Pre-Medical Degree in School to Become an Orthopedics Doctor?
Most Medical schools do not require a pre-medical degree for admission. In fact, many schools do not even require a bachelor's degree for matriculation. Instead, schools require applicants to complete prerequisite courses. Further information about common prerequisite courses may be found here.
Is Becoming an Orthopedics Doctor Worth it?
Individuals must undergo many years of training and school in order to become an orthopedic surgeon. This is often a very long, challenging, and costly period of time. However, orthopedic surgeons are well compensated once medical training and school are complete. In order to consider if orthopedic surgery is worth it, one must consider if the years of training and time-consuming schedule are worth the work.
How Much Does It Cost to Become an Orthopedic Surgeon?
According to Educationdata.org, the average amount of debt accumulated from attending medical school alone is around $216,000. When considering the cost of student loans taken out in school prior to medical education, the average debt reaches $241,600. Although all physicians eventually have a good income, this is still a very large about of debt to accumulate. Anyone considering medicine, or orthopedic surgery, as a possible career path should be aware of the high costs, and long amount of time in school required to finish training.
Is Orthopedic Surgery Hard?
Yes, orthopedic surgery is a difficult field. It requires extensive training and is a very difficult and competitive residency for medical students to match into. It takes many years of school, studying, and hard work to train as an orthopedic surgeon. One must be very dedicated to pursue a career path in this field.
What Are The Newest Innovations in The Field of Orthopedic Surgery?
The healing process of bone is complex and requires a long amount of time, from months to years. The use of biologics, however, is a new innovation that helps enhance the body's normal healing process. Biologics are naturally occurring components of the body and include cells, blood components, growth factors, bone matrix components, and bone proteins. Studies have shown that biologics can speed up and enhance the body's natural healing process. This is particularly important in complex fractures and breaks that have a high likelihood of poor healing.
How to Pursue a Career as an Orthopedic Surgeon?
By now, the reader should have a clear grasp of what an Orthopedist is and what they do. If you are one of the many premed students or non-traditional prospective medical students reading this article, you may be eager to start your career in medicine and plan your path to becoming an Orthopedic surgery expert. This incredible journey begins with getting accepted into one of the highly-rated Med schools like the University of Medicine and Health Sciences. Click on the underlined link for an overview of our highly rated Medical school in the Caribbean.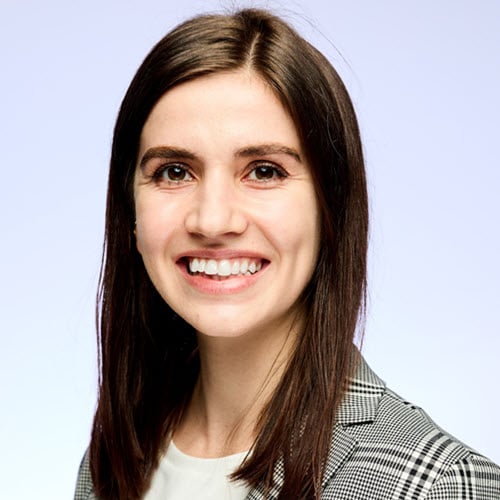 Posted by
Callie Torres
Callie Torres is a Captain in the United States Air Force and a resident at Wash U/Barnes Jewish Hospital in St Louis. She is a freelance writer with many published medical articles as well as multiple peer-reviewed medical publications