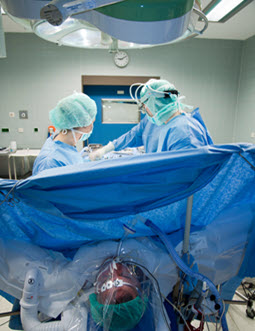 If you are considering a career as a Urologist or just looking for reliable and updated information about the Medical specialty of Urology, then this medical blog post will be helpful.
As a Medical School, we created this article as an introduction to the field of Urology specifically for prospective med students interested in learning about the educational path to becoming a Urologist. Click on this link to navigate directly to the part of this article about how to become a Urologist?

We hope that everyone who reads this article becomes aware of the dedication and years of education and training required to be accepted into a Urology residency, become licensed and board-certified, and establish a career as a Urologist in the United States or Canada.
Quick Navigation Links to 12 FAQs about Urology and Urologists
Urology Education and Training - How to become a Urologist?
To become a Urologist, students must complete at least 13 years or more in educational and other training programs. Obviously, this necessitates a great deal of commitment and sacrifice. Assuming one has completed a high school education or obtained a GED, here are the steps to becoming a Urological specialist:
Step 1: Enroll in a university or college and complete the required curriculum for acceptance into medical school.
Some medical schools require the completion of a Bachelor's degree in order to apply, while other schools only require completion of pre-requisite classes. The most common prerequisite courses required include:
Anatomy
Biology
English
Mathematics
Inorganic Chemistry
Organic chemistry
Physics
Medical admissions experts recommend receiving at least B's or better in every class to remain competitive with or without a college degree. Life experiences such as research, medical shadowing, leadership positions, and volunteering are also viewed favorably by many medical school admissions experts.
Step 2: Prepare for and take the Medical College Admission Test (MCAT)
The Medical College Admissions Test (MCAT) is required for entry into all medical schools in the United States. The MCAT is an eight-hour computer-based exam. However, the COVID-19 pandemic made it nearly impossible for most students to take this test and during this time period, most schools waived this requirement. It is critical to perform well on this examination in order to be considered for matriculation into medical school. For many schools, if a predefined MCAT score isn't met, computerized algorithms that are used by most US and Canadian med schools will automatically reject applicants.
Step 3: Attend an Osteopathic (D.O. degree) or Allopathic (M.D. degree) Medical school
Students interested in becoming Urologists must apply to and be accepted into an Allopathic or Osteopathic medical school. Allopathic schools that confer MD degrees are the most common, but Osteopathic schools that convey DO degrees have gained popularity in recent years. MD's and DO's have identical professional privileges inside the United States and compete for the same Urology residency programs to become Urologists. Although it may be quite controversial, students that are planning on becoming a Urological Surgeon may want to consider attending an institution that offers an anatomy lab with full cadaver dissection. Many surgeons realize that the variability of human anatomical structures are diverse and difficult to replicate using only 3-D digital tools.

Usually, the curriculum in medical school is divided into two parts. The first two years are spent in class learning the fundamental sciences of medicine. Students then spend the last 2 years of med school in teaching hospitals, where they learn medical procedures and clinical skills/ techniques.

All students must prepare for and pass two extremely important board examinations during their medical school education. The USMLE Step 1 and Step 2 examinations are required for allopathic students, while Osteopathic trained students must pass a similar set of board examinations called COMLEX Level 1 and Level 2. The main difference between the USMLE and COMLEX is that the COMLEX additionally tests on Osteopathic manipulative medicine (also known as OMM or OMT).

Students apply and interview for residency training in their chosen field during their fourth year of medical school. Urology residencies are extremely competitive. Med students normally match into a residency via a process called The Match. However, most (but not all) Urology residency programs are run independently though by the American Urological Association. The Urology Match is one of four specialty matches that participate in an "early match" where candidates are matched into Urology residency towards the end of January. At this point, medical students finally finish their education and get ready to start residency.

Currently, there are 143 accredited Urology residency programs in the United States. In 2022 over 600 students applied to the Urology Match and competed for 365 available slots. However, only 66% of candidates matched into a position resulting in zero unmatched positions left.
Step 4: Begin Intern Year and Complete Residency.

Med school graduates can now finally be called Doctors and obtain a limited medical license to see patients. They must, however, be supervised by fully licensed Urology physicians at the teaching hospitals. The first year of residency is often called an "Intern year" and first year residents will spend most of their time learning the medical management of patients on the medical floor of a hospital with some exposure to learning operating room skills.
Residency programs in Urology are usually 5 to 6 years in length and vary from program to program. However, almost all programs that are six years in length include a dedicated year of research.

Some Urology residencies require first-year residents to participate in General Surgery- termed a preliminary year. First-year residents in all specialties are referred to as PGY1s, meaning post-graduate year one. It is during this first year that residents must complete either the USMLE Step 3 or the COMLEX Level 3 examinations.
Step 5: Obtain Board Certification.
Obtaining Board Certification in Urology isn't necessary for acquiring a physician's license, but it is a valuable credential that indicates both knowledge and skill. For employment, however, nearly all employers including a hospital, clinic, or educational institutions require all physicians including Urologists to become board certified. In addition, most hospitals require board certification in order to perform any type of Urology related surgical procedure.

Board certification for Urology can be obtained through a national accreditation program such as professional organizations including the American Board of Urology for physicians trained in Allopathic medicine and The American Osteopathic Board of Surgery for physicians trained in Osteopathy.

Many Urologic physicians also join the American College of Surgeons (ACS) to help support all surgical professions in the USA.
Step 6: Pursue Fellowship training in a sub-specialty of Urology (Optional)
Many Urologists choose to pursue advanced training in one of the subspecialties of Urology by attending a Fellowship program. Clinical fellowships last from one to three years and are not a requirement for licensing, finding a job, or having a successful career. Read more about the fellowships in Urology here.
---
Discover if a career in Urology is right for you.
Learn why 89% of doctors would choose the same specialty again.
---
What is a Urologist?
A urologist is a DO or MD physician that specializes in treating medical disorders of the genitourinary system. These highly trained physicians manage disorders both medically (via medication or other techniques) and through surgery and procedures. The training to become a urologist is over a decade in length and requires extensive dedication. However, this career is highly rewarding, has a great job outlook, and has a good salary.
What does a Urologist do?
Urologic surgeons focus on the surgical and medical management of the female and male genitourinary systems which includes the following anatomical structures:
Urethra
Kidney
Bladder
Ureter
Epididymis
Penis
Seminal vesicles
Testes
Prostate
Urologists medically and surgically treat disorders of the urinary system in patients of all ages. They split their time between seeing patients in the clinic and performing surgery in the hospital. Urologists may also perform procedures and order tests in the clinic including:
CT scans
Urinalysis
Ultrasound
Urodynamic testing
Circumcision
Cystoscopy


Common Urologic surgeries include:
Vasectomy (removal of part of the vas deferens to prevent pregnancy)
Prostate biopsy
Ureteroscopy (scope and removal of stones in the kidney and ureter)
Kidney transplant
Prostatectomy (prostate removal)
The top 5 most frequently encountered conditions that a Urologist's team treats include:
Benign prostate disease
Prostate cancer
Kidney stones
Urinary tract infections
Sexual dysfunction
Are Urologists Surgeons?
Yes, all Urologists are surgeons and are specialty trained as genitourinary surgeons. The surgeries they perform can be diverse in nature and may include simple in-office procedures such as vasectomies, minimally invasive outpatient endoscopic surgeries, and major inpatient surgical procedures. Each Urologist can choose the type of practice they want and some may even choose to not perform surgery.
How many years does it take to become a Urologist?
It takes a minimum of 13 years after high school to become a Urologist. This includes on average:
4 years of undergraduate education
4 years of medical school
5 years minimum in a Urology residency program
1 to 3 years of subspecialty training in a fellowship (optional)*
Some institutions require 6 years of residency training which includes 1 full year of mandatory research.
*The American Urological Association reports that nearly 40 percent of Urologists have attended one or more fellowship programs. These optional and competitive surgical programs last from one to three years.
Do I need a premed degree to get into Medical School if I want a career in Urology?
A pre-medical degree is not required for entrance to most medical schools. The truth is that many medical universities do not even require the completion of a bachelor's degree to matriculate. Rather, schools demand that applicants take prerequisite courses. You may get more information about the commonly required courses mentioned above.
Is Urology competitive?
Matching into Urology is extremely difficult and residency matching is reserved only for top medical students. Medical insiders realize that this field is highly selective and one of the most difficult processes in medicine. Data from 2022 details the competitive nature of the specialty, revealing a 66 percent match rate, which represents the lowest in five years.
Can a Urologist see female patients?
Yes, Urologists can and do see female patients. Many people identify urologists primarily with male health issues that are exclusive to male patients such as prostate problems and erectile dysfunction. However, Urologists do treat both men and women with urinary tract problems. Urinary tract infections (UTI's) are one of the most common reasons for a woman to visit a Urologist. In actuality, women are more prone to get UTI's than men due to anatomical differences in their urinary tract systems. Other common conditions that women seek medical treatment by Urologists include:
Interstitial Cystitis
Overactive Bladder
Pelvic Organ Prolapse
Kidney & Bladder Stones
Bladder Control Issues
What medical subspecialties are available in the field of Urologic medicine?
There are many subspecialties in Urology, with some having certification available and others without. As discussed previously, approximately 40 percent of Urologists have completed at least one fellowship program. Here is a list of common subspecialty programs.
Pediatric Urology - 2 years
Female Pelvic Medicine and Reconstructive Surgery - 2 years
Urologic oncology - 2 years
Renal transplantation - 2 years
Male infertility and Andrology - 1 year
Stone Disease & Advanced Endourology - 1 to 2 years
Trauma and Reconstructive Urology - 1 year
Neuro Urology - 1 to 2 years
Endourology/laparoscopy - 2 years
Further information about subspecialties, fellowship programs, and individual societies can be found on this website.
Is it worth it to become a Urologist?
Yes, Urology is one of the highest-paid medical professions and is always in the top 10 of average income reports. In addition, Urology offers great lifestyle opportunities to practice in many different modalities with a job description that would appeal to all. A private practice Urology doctor may even choose to perform fewer surgeries as they older, allowing for a longer career.
The future job market for urologists is excellent. Currently, there are an estimated 372,400 urologists practicing in the United States. The job growth market is expected to increase by 11.4 percent by 2026. Furthermore, over the next decade, the US is expected to require another 43,300 additional urologists.
Urologist Salary - How much do Urologists make?
There are many online reports that discuss the salary of physicians. We consider the most accurate and reliable sources are Medscape and AAMC Careers in Medicine.
According to the Medscape Physician Compensation Report of 2021, Urologists make a base salary of $427,000 plus a $72,000 incentive bonus. This compensation report places Urology in position #4 as the highest-paid medical profession.
AAMC Careers in Medicine reports medical salaries in academic institutions. They report that Urologists in an assistant professor role make $362,000 while an associate or full professor Urologist makes $449,000.
What are the most recent innovations in the field of Urology?
Recent innovations in urology include a wider scope of minimally invasive procedures and robotic surgeries and the use of cryosurgery. Advances in minimally invasive and laparoscopic surgery require using small instruments through small incisions in the body. This type of surgery leads to a quicker recovery, less discomfort for the patient, and better outcomes. Some of the procedures that can be done laparoscopically include kidney stone removal, liver donor nephrectomy, pelvic organ prolapse correction, prostate cancer removal, renal cell carcinoma removal, renal cyst treatment, and much more.

Robotic surgery has also seen many advancements over the past few years. Using technology such as the da Vinci robotic system, allows surgeons to utilize a single port (incision hole), rather than multiple ports that are usually used during laparoscopic procedures. Cryosurgery, the use of cold during surgery, has been used since the 1960s however, new applications are being discovered and utilized. Recently, cryotherapy is being used to precisely treat prostate cancer by specifically targeting and killing only cancerous cells. Other uses of cryotherapy are in development as well.
How to pursue a career In Medicine that can lead to a career in Urologic medicine?
The reader should now have a good understanding of what a Urologist is, what Urologists do, and the long and arduous career path they must follow to become a licensed and practicing Urological surgeon. If you're one of the many pre-med or nontraditional prospective students reading this post, you may be eager to begin your medical career and map out your course to becoming a Urologist. This journey begins with acceptance into either one of the Allopathic or Osteopathic medical school programs. Click on the underlined link to read an overview of the world-class education you can get here from the University of Medicine and Health Sciences, an Allopathic offshore Medical school in the Caribbean.
Please check out these other articles about surgical specialties: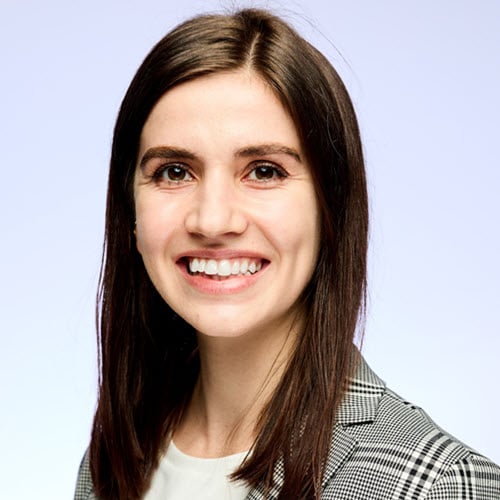 Posted by
Callie Torres
Callie Torres is a Captain in the United States Air Force and a resident at Wash U/Barnes Jewish Hospital in St Louis. She is a freelance writer with many published medical articles as well as multiple peer-reviewed medical publications