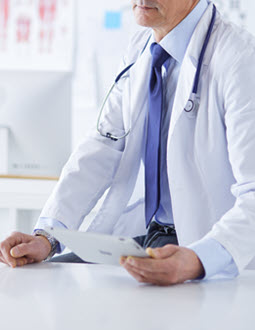 With the ease and availability of online medical information, patients are taking a more invested role in learning about their health and medical care. One area that may create some confusion for patients is distinguishing the difference between inpatient vs outpatient. Both inpatient and outpatient may refer to a location, type of care, or even difference in doctor. Thus, it is essential patients understand the difference between inpatient vs outpatient medicine.
In this medical article, readers will find answers to 12 frequently asked questions about the similarities and differences between outpatient and inpatient medical care, facilities, physicians and costs.
Quick Navigation Links to 12 FAQs about Inpatient vs Outpatient
Inpatient versus outpatient - What's the big difference?
Is there a facility just for outpatient care?
What is the difference between inpatient and outpatient care?
The main difference between inpatient care and outpatient care is that a patient receiving inpatient care will stay overnight in the hospital, whereas a patient receiving outpatient care will not stay overnight in the hospital. To further explain, inpatient and outpatient, refer to the location and or type of practice in which patients receive their medical care. This includes where treatments are conducted, where procedures take place, and where the patients go for their appointments. Generally, inpatient care refers to medical care that occurs when a patient is admitted into the hospital, while outpatient refers to medical care that is received while a patient is not admitted into the hospital.
What is an Outpatient facility?
An outpatient facility is any sort of medical office or location that provides medical care to patients that are not currently admitted into the hospital or hospitalized. This term is usually used by referencing locations other than a hospital, such as a stand-alone primary care office. However, the term outpatient can even refer to medical care that occurs within the hospital, as long as the patient is not currently admitted into the hospital. Some medical providers have their offices located inside a hospital, where patients visit solely for their appointment. Some examples of outpatient care/outpatient facilities include:
A patient visiting their family medicine doctor for their yearly checkup
A patient going to the Emergency Room for a dislocated shoulder
A patient going to have blood drawn at the hospital for a test that their cardiologist ordered
A child going to an outpatient surgical center to have tympanostomy medical tubes inserted
An elderly patient going to the dermatologist for a mole biopsy procedure
A patient going to urgent care with the flu

Any of these scenarios can take place at a hospital or at a stand-alone doctor's office, and still be considered outpatient care at an outpatient facility.
What is an Inpatient facility?
An inpatient facility describes a hospital or other similar location in which patients are admitted. This commonly means that patients have a designated room in the facility where they spend the night and receive around-the-clock medical care. A few examples of an inpatient facility/ inpatient hospital care include:
A patient who undergoes gallbladder removal (cholecystectomy) and remains hospitalized overnight for observation
A patient that is hospitalized for pneumonia and receives intravenous (IV) antibiotics
A teenager who broke their ankle skateboarding and now requires surgical intervention
A patient that stays for several days at a rehabilitation facility after motor vehicle accidents
An elderly patient that is admitted into a skilled nursing facility after breaking their hip
A patient who gives birth to a baby
A patient who presented symptoms at the emergency room with the flu but is admitted into the hospital for bacterial pneumonia
A patient with a blood infection requiring IV antibiotics
Are there inpatient and outpatient physicians?
Yes, there are inpatient and outpatient physicians. However, there are also physicians who provide both inpatient and outpatient care. Outpatient physicians may treat patients in their clinic during appointments. Examples of outpatient physicians include:
Dermatologists
Family Medicine Physicians
Pediatricians
Cardiologists
Otolaryngologists
Primary care Physicians
However, many of the aforementioned doctors can also work as inpatient physicians. Inpatient physicians provide inpatient care for patients in the hospital where they are hospitalized. Examples of inpatient medical physicians include:
General Surgeons
Radiologists
Emergency Medicine Physicians
Anesthesiologists
Hospitalists
Hospitalists are one of the few medical specialties that only see patients who have been admitted to the hospital.
What are common inpatient health care procedures at a hospital?
An inpatient medical treatment procedure is one in which the patient is hospitalized and spends the night in the hospital after their procedure or surgery. Inpatient medical procedures are commonly surgeries, which can range from a simple surgery requiring a single night stay in the hospital, to a complex surgery requiring multiple nights spent in the hospital. Some examples of inpatient care services may include:
Giving Birth: usually requires at least one night in the hospital, if not more
Cholecystectomy (gallbladder removal): requires usually one night in the hospital
Arthroplasty (joint replacement): requires several nights in the hospital to ensure mobility is recovered and there is no infection
Cardiac surgery: requires monitoring of cardiac function following surgery
Seizure: new seizures require monitoring and treatment to prevent further seizures
Stroke: requires acute treatment to lessen damage to the brain
Blood infection (sepsis): requires IV antibiotics and monitoring
Myocardial infarction (heart attack): requires acute intervention to minimize and even reverse damage to the heart
Motor Vehicle Accident or other trauma: requires imaging to determine the extent of injury plus possible surgical or medical intervention
Other major surgery: requires monitoring after surgery plus possible further surgical treatment
What are common outpatient medical procedures?
An outpatient medical procedure is one in which the patient returns home at the end of the day. These medical procedures may take place at a hospital or an outpatient surgical center. Patients may also spend a portion of the day recovering in the medical center/outpatient facility from their procedure. However, patients return home and are not admitted for further medical care. Some examples of outpatient care procedures include:
Specimen collection: this includes taking blood, urine, sputum, et cetera for laboratory medical testing
Skin or lesion biopsy: the biopsy is sent to the pathology lab for diagnosis by a pathologist
Physical or occupational therapy: helps patients regain strength and mobility
Imaging: Xrays, CT (CAT scans) MRIs
Colonoscopies: required every 10 years for patients over the age of 45
Mammograms: required every year for women over the age of 45
Pap smear collections: performed by obstetrician gynecologist at well women exams
Vasectomy: removal of a portion of the vas deferens for sterilization
Cataract removal: removal of the lens in the eye that has clouded over and insertion of a new lens
Tonsillectomy: removal of the tonsils in the throat, common in children
Other minor surgeries
Is there a difference in costs between inpatient care vs outpatient care and health services?
Yes, there is a difference in costs between inpatient and outpatient care. Outpatient care is usually cheaper. This is due to several reasons. The first reason why outpatient care costs are higher is due to the amount of medical care that takes place in an outpatient vs inpatient facility. Usually, complex medical cases are admitted into the hospital for further inpatient care. Once hospitalized, there are a number of healthcare providers who will care for the patient including physicians, nurses, nurses aids, physician assistants etc. Additionally, more medical interventions may be required on inpatients than outpatients. Some examples of additional medical interventions an inpatient may require include:
more than one IV, imaging scans (such as CT or Xrays)
multiple types of doctors providing care
IV prescription medications
a special type of bed
Another reason why inpatient care is more expensive is due to the length of stay. As inpatients are more medically complex, it usually requires a longer length of treatment, lasting several days at least. On the other hand, outpatient care can last as short as 15 minutes for a clinic visit and will cost much less.
Is there a difference between inpatient vs outpatient surgery?
Yes, there is a big difference between inpatient versus outpatient surgery. These differences include the length of stay, location of surgery, the complexity of surgery, and even the costs of surgery. By definition, the difference between inpatient and outpatient surgery is whether the patient is hospitalized overnight after the medical procedure.
Outpatient surgeries are usually much less complicated than inpatient surgeries. This means that patients are discharged home after their procedure. Inpatient surgeries are more complex thus, patients must stay in the hospital to be monitored by health professionals. Since patients who undergo outpatient surgery do not need to be medically monitored for a long time after their procedure, the surgery can take place at a location away from a hospital. They usually take place at outpatient surgical centers which can be a stand-alone building or attached onto other medical clinics. Inpatient surgeries take place in operating rooms located within the hospital. This allows patients to directly be admitted into the hospital after their surgery. As outpatient surgeries require less time and medical care they usually have less expensive costs than inpatient surgeries.
Do medicare plans differentiate inpatient vs outpatient care?
Yes, all insurance plans, including Medicare, differentiate inpatient vs outpatient care services. Health insurance companies pay medical care providers directly or reimburse insured patients for their medical services. Since the complexity and type of medical care service vary between inpatient and outpatient care all insurance companies must differentiate between the two. It is important for all medical providers to understand medicare and health insurance.
Why is inpatient care important?
When patients are critically ill, they are admitted into the hospital for inpatient care. Without the required health care received while admitted to the hospital, many patients would not survive their illnesses. Inpatient health care is thus vital in order to take care of the most ill of patients.
Why is outpatient care important?
Although patients that receive outpatient care aren't generally as sick as inpatients, the care is still very important. Regular outpatient health care is important to keep patients healthy. Without regular healthcare checkups and wellness exams, patients will more likely develop chronic and serious diseases and disorders.
Ambulatory care vs Outpatient care - What's the difference?
There is no difference between Ambulatory care and Outpatient care. They are synonyms for the same type of medical care. They both refer to any type of healthcare that can be obtained without a patient being admitted into a hospital as an inpatient. A diagnostic test, treatment, office visit, rehabilitation services or other types of patient care such as preventive care can be included in this category and be called ambulatory care.


Facilities for ambulatory care include clinics, medical offices, dialysis centers, surgical centers, prompt care/urgent care facilities,
and outpatient departments of hospitals.
How to pursue a career as a Physician in outpatient or inpatient care?
Now that you understand the similarities and differences in inpatient versus outpatient care and services, prospective medical students may be eager to pursue a career in and eventually become board-certified in one of the many specialties of medicine. While there are many careers available in medicine, the first step to becoming any type of specialist that works in inpatient or outpatient is to submit your application for your Doctor of Medicine degree from an accredited medical school like UMHS. Find out more about UMHS simply by clicking on the underlined link. The University of Medicine and Health Sciences School of Medicine
Popular and related content
We invite you to take a look at these related posts that are favorites of our readers by clicking on the image.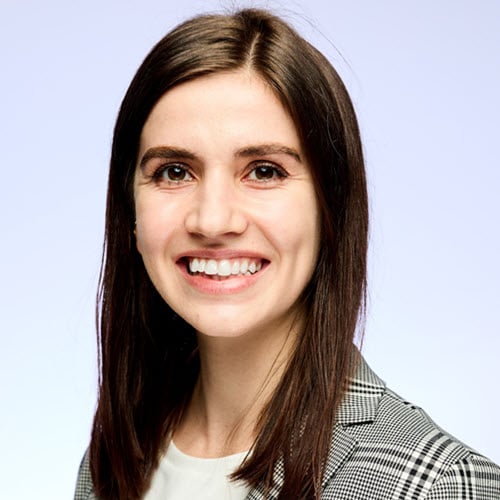 Posted by
Callie Torres
Callie Torres is a Captain in the United States Air Force and a resident at Wash U/Barnes Jewish Hospital in St Louis. She is a freelance writer with many published medical articles as well as multiple peer-reviewed medical publications