If you are interested in learning more about Plastic surgery and how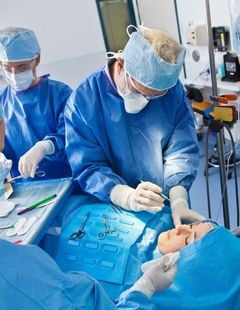 to become a Plastic surgeon, then you are in the right place. As a Med school, we wrote this article for current and future Med students as an overview into the Medical specialty of Plastic surgery. This guide provides accurate and up-to-date information about becoming a Plastic surgeon.
We think it is vital for readers to have a good understanding of the amount of time and effort required to complete training in Plastic surgery, obtain a license, and practice as a Plastic Surgeon in the US or Canada. Additionally, we have answered the most commonly asked questions that our admissions staff get asked about Plastic surgery as a Medical specialty..
Quick Navigation Links and FAQ's about Plastic Surgeons and Plastic surgery:
What is a Plastic surgeon?
A plastic surgeon is an Allopathic or Osteopathic Physician (MD or DO medical degrees) that has completed education including a Bachelor's degree, a medical degree from an Allopathic or Osteopathic med school and a plastic surgery residency training program lasting a minimum of six years in duration.

Plastic surgery involves the reconstruction, repair, or replacement of physical abnormalities of function or form and involves the hand, trunk, skin, musculoskeletal system, breast, extremities, and external genitalia. In general, Plastic surgery can be broken down into two major components, cosmetic and reconstructive surgery. Get more details here.
What does a Plastic surgeon do?
Plastic surgeons treat a wide variety of diseases and disorders, including congenital defects, cancers, traumas, degenerative or autoimmune illnesses, and everything in between. According to AAMC Careers in Medicine, the 5 most common conditions encountered are:
Cosmetic (all types)
Skin cancer
Breast reconstruction
Breast reduction
Hand surgery


Plastic surgeons are natural team players as they collaborate frequently with other professionals and surgical specialists, such as General surgeons, Neurosurgeons, Oral surgeons, Ophthalmologists, Gynecologists, Orthopedic Surgeons, Urologists, and Otolaryngologists in order to perform surgery on any abnormalities or defects that may exist in the body.
When plastic surgeons see a new patient they will first perform a history and physical to better understand a patient's history. They may then order additional tests to learn more information about a patient's diagnosis. This will usually include imaging studies such as an X-ray, Cat scan/CT scan, MRI, and ultrasound. Other common tests they may perform include biopsy, wound culture and complete blood count. After adequately working up a patient, Plastic surgeons will establish a treatment plan and discuss surgical and non-surgical options.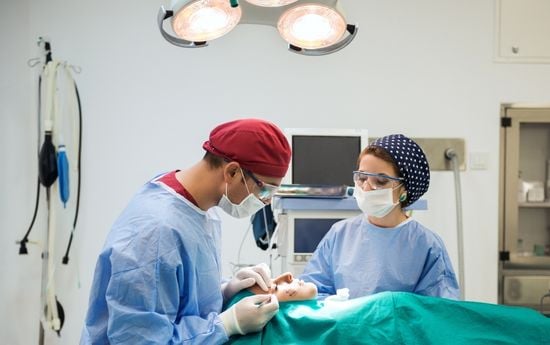 How to become a plastic surgeon
Complete an undergraduate Bachelor's degree as well as all prerequisite courses needed for med school (4 years)
Complete an M.D. or D.O. degree at an Allopathic or Osteopathic Medical school (4 years)
Obtain a License in the State where Residency is being attended.
Complete a residency program in Integrated Plastic Surgery (6 years)
Attend a Fellowship program in one of the many sub-specialties of Plastic surgery (optional) (1+ years in duration)
Become Board certified by either the American Board of Plastic Surgery or the American Osteopathic Board of Surgery for D.O. Physicians
1. Complete all prerequisites and obtain an Undergraduate degree.
After High School, the long and arduous path to becoming licensed in Plastic surgery begins with completing all the prerequisite college courses and obtaining a Bachelor's degree. There is not a specific major that must be obtained, but Biology, Chemistry, and Physics are common choices. Some colleges and universities offer "pre-med" majors or training programs that ensure med school requirements are met. During this time students will take many courses in Biology, Chemistry, Mathematics, and Physics. In addition, courses in Biochemistry, while usually not required, will be helpful for the Medical College Admissions Test (MCAT).
2. Complete Medical school at one of the approved medical schools in the US or Canada or offshore.
Medical school must be completed after undergrad and usually takes four years to complete. There are two routes to complete this part of the journey including obtaining an MD degree from one of the more common Allopathic schools or obtaining a DO degree from an Osteopathic med school.
It is during this period of time that students must pass their first two national board examinations, the USMLE Step 1 and Step 2 for Allopathic students and the Comlex Level 1 and Level 2 exams for Osteopathic students. All students need to pass these examinations to meet the requirements for State licensing. In addition, these scores are looked at by directors of plastic surgery resident programs.
3. Obtain a license to practice medicine.
To attend residencies, a license to practice medicine must be obtained. Residents need to obtain licensing in the State they are going to be residents in. Their license will be a "limited" license as all residents may only see patients under supervision until they have completed their residency program and passed their Plastic surgery Board certification examinations.
4. Attend and complete a Plastic Surgery residency program.
There are multiple residency routes that can be followed for Plastic surgery training. The most common pathways are the following:
Six-year integrated residency that combines general surgery for three years followed by 3 years of plastic surgery

Five-year general surgery residency followed by a three-year plastic surgery residency program




In addition, independent residency programs in Plastic surgery that are 3 years in length are available to top candidates who have completed residency programs in a number of other surgical specialties including:
Orthopedic Surgery
Neurosurgery
Urology
Otolaryngology
Oral and Maxillofacial Surgery
5. Attend a Fellowship. (optional)
Attending a Fellowship training program in one of the many subspecialties of plastic surgery isn't necessary for licensing or finding a job, but may help greatly in defining the mode of practice for a plastic surgeon career and the type of patients they may see. It also may help in large metropolitan areas where competition may be highest. Specialized surgical techniques in a sub-specialty are learned during period of time.
6. Become Board certified.
Depending upon the State, board certification may or not be required for licensure. In every State though, Board certification does signify a higher level of testing and in some cases a higher level of training and may help a plastic surgeon's career. In addition, even if Board certification isn't required for full State licensure, almost all hospitals, clinics, and employers do require Board certification as a condition of employment. Read more about board certification for a cosmetic plastic surgeons here.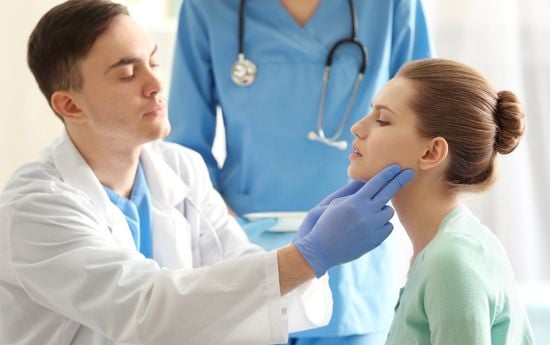 FAQ's about Plastic Surgeons
How many years to become a plastic surgeon?
It takes at least 14 years of education and training to become a Plastic surgeon. This includes:
Undergraduate education (Bachelor's degree) - 4 years.
Allopathic or Osteopathic Medical school - 4 years.
Residency program - 6 years in integrated plastic surgery.
Fellowship - 1 or more years (optional).
How much do plastic surgeons make? - Plastic surgeon's salary
There are several online sources that we feel are reliable at reporting salaries for Plastic surgeons. According to the Medscape Physician Compensation Report for 2022, the average annual salary for plastic surgeons is $576,000 per year. This places Plastic surgeons as the highest paid annual salary of the 29 specialties that they track.

Another reliable source AAMC tracks annual pay for Plastic surgeons in academic medicine. According to the AAMC Faculty Salary Report the median pay for Assistant Professors in Academic Medicine for 2022 was $407,390. Associate and Full Professors in academic settings made a median salary of $548,215
Is becoming a plastic surgeon difficult?
Yes, the path to becoming a Plastic surgeon is very difficult. Obtaining a residency in Plastic surgery is one of the most competitive programs to match into. Having top grades in med school and high USMLE scores are essential as residency slots are reserved for only top students. In addition, aspiring plastic surgeons must go "above and beyond" in every aspect of their education and training in order to match into a plastic surgery residency program.
What Plastic surgery fellowships are available?
Plastic surgery is a diverse field with the opportunity to specialize in many different areas. Fellowships that are available include but are not limited to the following subspecialty training programs:
Aesthetic/Cosmetic Surgery - 1 year in duration
Hand and Upper Extremity Surgery - 1 year in duration
Craniofacial Surgery - 1 year in duration
Microsurgery and Complex Gender surgery - 1 year in duration
Burn Surgery - 1 to 2 years in duration
In addition, there are a plethora of highly focused fellowships available for Plastic surgeons in a multitude of diverse areas such as Reconstructive and Aesthetic Breast plastic surgery. More information about fellowships for plastic surgeons can be found here.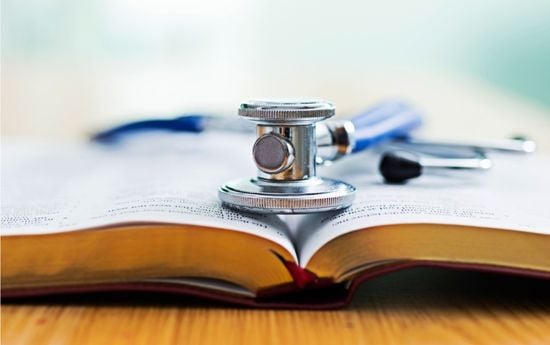 How much does it cost to become a plastic surgeon?
The cost to become a plastic surgeon is on average $360,966, but this is not different than the cost of becoming any other type of Physician. This number includes the educational cost of getting a Bachelor's degree at an undergraduate school as well as the cost of getting an MD or DO degree at a Medical school. According to EducationData.org, the average cost of attending med school is $218,792. The average cost of undergraduate education is $35,551 per year for 4 years = $142,204. Simple math gives a median cost of becoming a plastic surgeon at $360,996 as mentioned above.
How to become a Plastic surgeon

If you are a prospective med student interested in healthcare and becoming a Plastic Surgery specialist, it all starts with getting accepted into Med school. For more information about UMHS, please check out our offshore medical school overview page.
Related and popular content
Please click on the images below to read our related and popular articles
| | |
| --- | --- |
| | Non-traditional student? Calculate your ROI for attending Med School |
| | Different types of surgeons |
| | DO vs MD |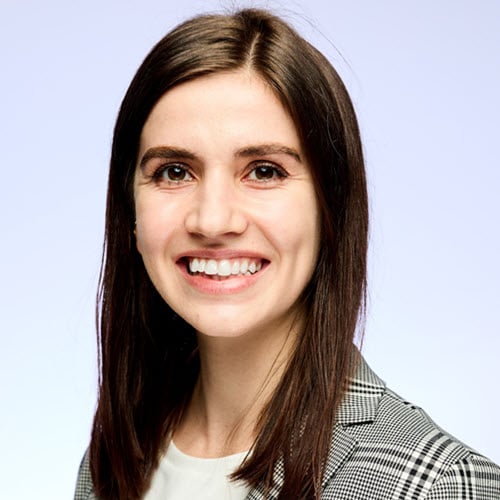 Posted by
Callie Torres
Callie Torres is a Captain in the United States Air Force and a resident at Wash U/Barnes Jewish Hospital in St Louis. She is a freelance writer with many published medical articles as well as multiple peer-reviewed medical publications