When looking for an Eye care professional, there are three different types of practitioners that one may come upon. They differ in educational requirements, scope of practice, salary and services provided. In this article we detail the similarities and differences in each of these eye care specialists, sometimes referred to as the 3 "O's" of eye-care. We also compare and contrast an Optometrist vs Ophthalmologist vs Optician.
Quick navigation links to information and FAQs about Ophthalmologists and Optometrists.
Ophthalmology - What is an Ophthalmologist and what do they do?
An Ophthalmologist is a highly skilled Allopathic medicine or Osteopathy trained Physician specializing in eye care and the medical field of Ophthalmology. The level of training Ophthalmologists undergo allows them to treat all eye conditions. However, most primarily work with the medical and surgical treatment of the eye and ocular Adnexa. This includes the Orbit, Conjunctiva, Sclera, Eyelids, Eyebrows, Eyelashes, Lacrimal Gland and Drainage Apparatus.
Ophthalmologists - What Eye care health and vision services do they provide?
An ophthalmologist specializes in medically treating the eye, orbit, and visual systems. In addition to operating, ophthalmologists may provide vision checks, treat eye diseases and infections with antibiotics, and provide a glasses and/or contact prescription. An ophthalmologist commonly splits their time between the eye clinic and the operating room. In clinic, they can diagnose and treat eye health diseases and use lasers to correct eye conditions in addition to performing vision checks. In the operating room, ophthalmologists can perform glaucoma surgery, cataract surgery, LASIK surgery, refractive surgery to correct vision, correct tear duct infections or malformations, repair damaged retinas, corneal transplantation, and manage eye traumas.
The main duties of an Ophthalmologist include:
providing vision services, such as eye care exams
treat acute eye conditions and injuries that need immediate medical attention
diagnosing and treating eye health conditions such as glaucoma, iritis, macular degeneration and cataracts
performing eye surgery and surgical intervention for vision care conditions such as trauma, glaucoma, lazy eye correction, and cataract surgery with lens implant
performing in-office eye care procedures such as LASIK and other laser eye surgeries for vision correction
prescribing medications for the diagnosis and management of eye diseases and Conditions affecting the cornea and anterior segment of the eyes
What are the educational requirements to become Ophthalmologists?
The educational health program required to become an ophthalmologist is very rigorous. First, one must complete a college bachelor's degree. There is not a specific degree required for admission to a school of medicine, although many students complete a biology or chemistry degree. This is followed by obtaining a medical degree from either an Osteopathic Medical Program (D.O. degree) or an Allopathic Medical program (M.D. degree) which takes four years to complete. Upon graduation, students are officially a Doctor but their training is not yet complete. After medical school, one must match into an ophthalmology residency training program or a preliminary/transitional internship year. Ophthalmology residency lasts three years but is preceded by an intern or transitional year of training. After ophthalmology residency, individuals have the option of completing a fellowship in a subspecialty field of study. Most ophthalmology fellowships are one or more years and allow further specialization into a specific area of the eye including the retina and cornea.
---
Discover if a career in Ophthalmology is right for you.
Learn why 95% of doctors would choose the same specialty again.
---
Ophthalmology - What is average for an Ophthalmologist salary?
There are many sources that give an estimate of the average salary for an Ophthalmologist. In our opinion, the data gathered by Medscape is the most accurate. Accordingly, they reported that in 2019 the average salary for an Ophthalmologist is $366,000 per year. This puts an Ophthalmology trained specialist at above the average pay for a physician.
What is the Job Outlook for Ophthalmologists?
According to The American Academy of Ophthalmology, there are roughly 27,500 active ophthalmologists in the US as of 2018. Almost 50% of these ophthalmology physicians are over the age of 55, meaning there could be a shortage of ophthalmologists when they retire. Additionally, the Bureau of Labor Statistics projects the ophthalmologist job market to increase by 13% through 2026.
Optometry navigation links:
Optometry - What is an Optometrist and what do these eye doctors do?
An Optometrist is an eye care health specialist that focuses on treating the eye, orbit, and visual systems. Optometrists medically manage many eye care disorders and diseases that can affect a patient's vision.
What Eye care and medical health services do Optometrists provide?
An optometrist also specializes in treatments for the health of the eye, orbit, and visual systems. Optometrists primarily provide vision health care, perform routine comprehensive eye exam and vision checks, and provide a prescription for eyeglasses and contact lenses. They also perform eye first aid for common conditions and injuries such as corneal abrasions and foreign bodies. Routinely they are involved in ocular manifestation of systemic diseases, such as Diabetes, where they discuss diet, a1c control and perform Optical Coherence Tomography to rule out diabetic macular edema. Because of their medical education and training, they are also able to identify severe health problems such as optic disc Papilledema, pupil abnormalities that may indicate aneurysms, and ocular cancers such as malignant melanomas and basal cell carcinomas. However, unlike ophthalmologists, optometrists do not perform eye surgery that is complex such as cataract surgery. Instead, optometrists provide non-surgical medical health care of diseases and conditions that affect the eye. In many states, optometrists are also able to medically perform laser procedures and other minor ocular surgical eye care procedures.
The main duties of an Optometrist include:
providing vision services, such as eye care exams, vision therapy and vision tests
prescribing eye glasses, eye drops, reading glasses, contact lenses, and performing specialty contact lens fitting
monitoring eye conditions associated with systemic diseases such as diabetes
managing medical eye health care conditions such as glaucoma, iritis, stye, dry eye and cataracts
prescribe oral and topical medication (such as an eye drop) that treats eye disease such as conjunctivitis (also known as red eye or pinkeye)
recently due to Covid-19 impact, many have become involved in Telemedicine via Optometry mobile apps


What are the educational requirements to become an Optometrist?
The education required to become an optometrist is also very arduous. First, a bachelor's degree must be completed. Similar to medical school, optometry school does not require a specific type of degree. Instead, pre-requisite courses must be completed prior to application to optometry school. Once accepted into optometry school, students spend four years studying optometry. Following graduation from optometry school, individuals obtain a Doctor of Optometry degree which is abbreviated as OD. Optometrists are indeed Doctors, but are not considered a medical doctor or physician.
What is average for an Optometrist salary?
There are many sources that provide earning estimates for Optometrists. Salary.com shows a wide range of income levels between $100,000 to $150,000. If we look at data collected by the US Bureau Of Labor Statistics the median annual wage for optometric eye doctors in May 2019 was $115, 250.
What is the Job Outlook for Optometrists?
According to the U.S. Bureau of Labor Statistics, the job of Optometrist is expected to grow by 4% through 2029. This is on par with the average job growth rate in the United States. There are currently an estimated 44,000 practicing optometrists with an estimated increase of 1,900 new optometrists by 2029. Many vision problems occur later on in life, and an aging general population will most likely require more optometrists to take care of the increasing vision conditions.
Navigation links for the profession of Opticianry:
What is an Optician and what do they do?
An Optician in one of the three O's in the eyecare field and is a specialist that has an area of knowledge and expertise that includes adjusting eye glasses, selecting the most appropriate Types of lenses, sunglasses, frames, optical aids and simple magnifying devices for presbyopia. Opticians are not trained as an eye doctor and therefore cannot give eye exams, diagnose medical eye problems such as dry eye, nor provide prescriptions for contacts.
What is the scope of practice and services they provide?
The scope of practice for an Optician will vary from one State to another depending upon the laws that govern the practice of Opticianry in that State. There has been political movements by Optician societies trying to get State laws changed which would allow them to perform the procedure which checks the prescription needed for a person's eyeglasses, called a refraction, independent of a supervising Optometrist or Ophthalmologist. Currently, we know of no State laws that allow this though. Many times services performed by Opticians are not covered by insurance because optical supplies and services are not considered health benefits.
The primary duties of an optician include:
Adjusting and repairing eyeglass frames
Assisting patients in selecting eyeglass lenses and sunglasses
Working with patients by helping select eyeglass frames
Checking eyeglass lens prescriptions for accuracy
What are the educational requirements to become an Optician?
Currently, the educational requirement of becoming an Optician varies from state to state. In some states, Opticians must be licensed by the State's Department of Professional Regulation or a similar entity. In other states there are no requirements to become an Optician and licensure is not needed. There are also 1 to 2 year degrees offered by many different colleges, junior colleges and universities culminating in an associate's degree for those pursuing a more formal educational path.
Optician - What is the average salary for an Optician?
The average optician's salary varies greatly depending upon the source viewed. As mentioned previously, some states require licensing in order to work as an Optician. Licensed opticians may be paid a higher salary than non-licensed opticians. The most accurate sources estimate an Optician's average pay between $37,000 and $47,000 per year.
Eye Doctors - COVID-19 impact on Eye care, eye exams and surgical case loads
Since the beginning of 2020, COVID-19 has had a huge impact on jobs nationwide. Physicians and other healthcare related jobs are no exception. Overall, medical practices in the U.S. report a fifty-five percent decrease in revenue and a sixty percent decrease in average patient volume since the beginning of the COVID-19 crisis. Due to this drastic decrease in revenue, medical practices and hospitals have furloughed and laid off employees including 43,000 healthcare workers in March 2020 alone. Nine percent of independent medical practices state they have at least temporarily closed their practices. As social distancing guidelines remain in effect, remote patient engagement needs has soared and increased by an astounding two hundred twenty five percent.
Like other surgical specialties, during the height of the pandemic many ophthalmologic surgeries were postponed. When hospitals and surgical centers did open back up, urgent surgeries were prioritized. Patients required a negative COVID-19 test result prior to ophthalmology surgery. Ophthalmologists and staff required additional personal protective equipment and extra sanitization steps in the operating room and examination areas. Ophthalmology clinics were particularly affected, with some studies showing that ophthalmology suffered the greatest decline in patient visits compared to other medical specialties. Some ophthalmology and optometry clinics were forced to temporarily or even permanently close. However as the pandemic continued, reliable content reveals that ophthalmology and optometry clinics shifted to using telemedicine. According to one survey published by the American Association of Ophthalmology, over 40% of physician respondents stated that telephone calls were the primary means of conducting patient visits in July of 2020. Optometry practices and others were similarly affected with many practices having up to a 91% decrease in vision exams performed during early 2020. Although patient visits are slowly increasing, their numbers are nowhere near where they were in previous years.
Eye doctors - What is the difference between an Optometrist and an Ophthalmologist?
Optometrists and Ophthalmologists are both doctors that work to treat health conditions that affect the eye and vision. The main Difference between the two are that an ophthalmologist graduates from medical school and can perform surgery and other complicated procedures for eye abnormalities, while an optometrist graduates from optometry school and mainly perform non surgical eye care services. For routine healthy eye examinations, seeing an Optometrist for care is the correct choice.
Please check these other popular Resources about Medicine and Medical practice from The University of Medicine and Health Sciences: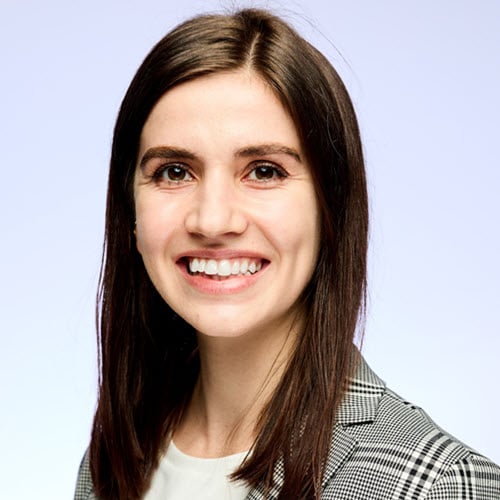 Posted by
Callie Torres
Callie Torres is a Captain in the United States Air Force and a resident at Wash U/Barnes Jewish Hospital in St Louis. She is a freelance writer with many published medical articles as well as multiple peer-reviewed medical publications