When seeing a physician, patients may notice that they have the credentials "MD" or "DO". Most patients are familiar that MD stands for doctor of medicine. However, less people are familiar with the credentials DO. DO stands for Doctor of Osteopathic medicine as DOs graduate from a U.S. Osteopathy school that confers a Doctor of Osteopathic Medicine degree. An M.D., or doctor of medicine, is a graduate of a conventional, also called allopathic medical school. MDs account for 89% of totals physicians in the US while DO physicians represent approximately 11% of physicians.

Both types of doctors attend identical residency programs, often working together, and must complete their residency training in their chosen specialty after medical school. They must also pass the same state and national board examinations before they can treat patients and write prescriptions for medications without oversight.
Quick Navigation Links and FAQs
How is Osteopathic medicine training different than Allopathic Medical school?
One distinguishing factor between M.D.s and D.O.s is that practitioners of osteopathic medicine utilize osteopathic manipulative medicine in their medical plan. OMM, Osteopathic Manipulative Medicine is also sometimes called OMT, short for Osteopathic Manipulative Treatment. OMT uses many different techniques, some of which may also be used by physical therapists, massage therapists, chiropractors etc. Several examples of techniques that doctors of osteopathy medicine use include:
Muscle energy - uses specific muscle motions and contractions to loosen or relax tight muscles, ligaments, tendons, etc.
High velocity low amplitude - uses a large force to move a body part a small distance
Lymphatic drainage/pump- uses repetitive motions to encourage the movement of lymphatic fluids back to the bodies core
Myofascial release- uses gentle motion to release and loosen fascial tension
Why choose a DO over an MD?
In general, the focus of an MD physicians practice is on the medicinal remedy of various illnesses. DO Doctors, in contrast, are thought to be more likely to concentrate on treating the complete body, with or without the use of conventional drugs. They often take a more holistic health approach to medicine, and their training typically includes more sessions of hands-on therapy than their MD counterparts.
Who makes more money DO or MD?
Because they have equal training and compete for the same jobs, a Doctor of Osteopathic Medicine and a Doctor of allopathic Medicine, will have the same pay in the United States. For example, an ER doctor with a DO degree that trained in Osteopathic Medicine will make the same salary as an ER Doctor with an MD degree, that trained in Allopathic medicine. However, if we look at broad numbers, MDs will make more money than DO physicians because a higher percentage of DO doctors tend to practice in one of the primary care fields, while MDs tend to specialize more often and physicians in specialties do make more money than Physicians that practice primary care.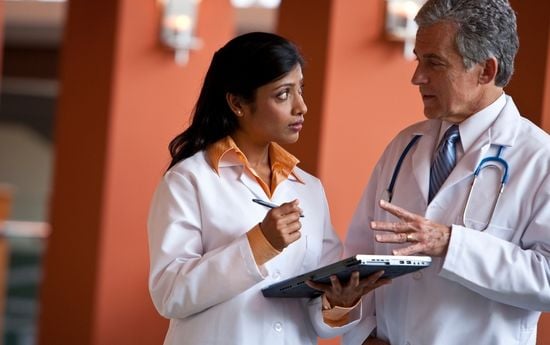 How long does it take to become a DO Doctor?
How does one learn osteopathy and how long does it take? In short, an osteopathic doctor attends and commonly finish an undergraduate degree, followed by medical school, then residency. This takes a minimum of 11 years after high school to become a fully licensed DO Doctor that works in health care. The first step is the completion of prerequisite courses during undergraduate studies.

Although the majority of pre-med students complete their bachelor's degrees, it isn't a requirement for admission to a some medical schools. During undergraduate schooling, premed students complete required prerequisite courses that include biology, chemistry, physics, math etc. These courses help to prepare students to take the Medical College Admissions Test (MCAT). However, many students also enroll and complete a course outside of school to be ready for the MCAT. During undergraduate, students commonly volunteer, get involved in shadowing opportunities, conduct research, and take on leadership roles. After these are all completed, students can apply to, interview for, and matriculate into a medical school of their choice to begin their education.

Medical school, both Allopathic and Osteopathic Medical school lasts four years. Commonly during the first two years, students take courses at school to gain the medical education before working in the hospital. It is also during this time the DO medical students learn osteopathic manipulative medicine/osteopathic manipulative treatment. The last two years of med school are commonly spent in the hospital learning medical care and performing supervised exams. During the third year, medical students rotate through required areas of medicine which include neurology, psychiatry, family medicine, obstetrics and gynecology, pediatrics, emergency medicine, surgery etc. During the final year of medical school, medical students participate in audition rotations at different residency programs. Following audition rotations, in the final months of medical school, medical students will match into their residency program of choice.

An osteopathic doctor has the option of completing a residency in osteopathic manipulative medicine. This is also sometimes termed neuromusculoskeletal medicine (NMM). OMM/NMM residency can be either a stand-alone residency or be done in conjunction with another residency such as family medicine or pediatrics. More information about OMM/NMM residencies can be found here. An osteopathic doctor does not have to complete an OMM/NMM residency in order to practice osteopathic manipulative medicine. In fact, DO physicians can practice OMM regardless of which specialty/residency they finish. However, certain specialties such as family medicine and other primary care practitioners may utilize OMM more in patient care than other specialties. No matter which residency a DO doctor participates in, each osteopathic doctor must complete their board examinations to become board certified. Board examinations are different for each subspecialty of medicine, but all tests are grueling. After board examinations are complete, osteopathic doctors are fully licensed and boarded and can start practicing medicine and treating patients without supervision.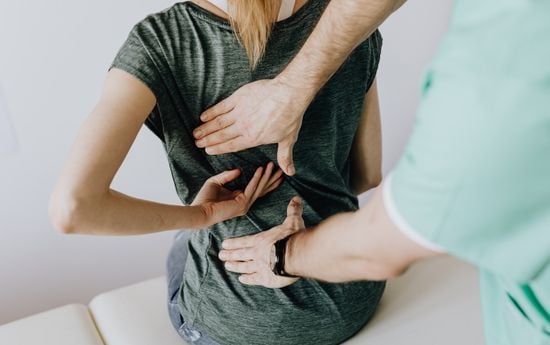 What treatment can a D.O. do that an MD cannot?
Students at medical institutions that provide osteopathic medicine training (DO doctors) are required to complete at least an extra 200 hours of wellness instruction in the study of manipulation methods for the musculoskeletal system. This training is commonly known as Osteopathic Manipulative Method, OMM, or Osteopathic Manipulative Treatment, OMT. OMT is a practice that DO physicians can provide but a Medical doctor M.D., cannot provide. Some examples of the way in which OMM can be used include:
Lymphatic drainage is used on a breast cancer patient who has lymphedema in her arm following lymph node removal
Musculoskeletal energy is used on a teenage patient with an overuse injury on his shoulder from intense football practice
Facilitated positional release is used on a middle age patient who twisted their ankle when raking leaves
High velocity/low amplitude (HVLA) is used on a teacher with a sore neck from grading papers all weekend
Soft tissue approach is used on an elderly patient with lower spinal pain
OMM is a unique health care approach that patients of all types can benefit from receiving from their osteopathic doctor. Several reasons why OMM is so impactful include:
Ease of healthcare access- patients that already visit a D.O. doctor can have their treatment done in office right after discussing their health complaint
Alternative to medication- many patients find that OMM is satisfactory to treat their musculoskeletal health complaints meaning no pain medication or prescription is necessary
Length of treatment- many OMM medical services require only minutes of time to adequately treat a health ailment. Although several spaced-out treatments may be needed to correct a chronic condition
Done in office- OMM can be completed in the doctors office, no additional travel or second appointment is required
Corrects the issue at the source- instead of simply treating the symptoms (such as pain relievers for a sprained muscle) OMM works to treat disorders at the source, instead of masking the symptoms with medications
Can a DO be a surgeon like an MD?
Yes, Doctors of Osteopathic medicine can become surgeons and perform the same surgeries that MD physicians can perform. To achieve this, both DO physicians and MD's attend the same residency training program and take the same licensing examinations after residency is completed. MDs and DOs often will work together during surgical residencies, where they learn the same techniques. They then take the same board examinations and go on to complete the same surgical procedures.
How to begin your career in Medicine at the UMHS School of Medicine – an Allopathic medical school
Now that you have learned some information about Osteopathic and Allopathic medicine and understand what DO stands for, you may be interested in beginning your journey by submitting your application to get started earning your Doctor of Medicine (MD) degree. For more information please check out our overview page herehttps://www.umhs-sk.org/caribbean-medical-schools
Popular and related content
Please click on the images to check out other popular and related articles.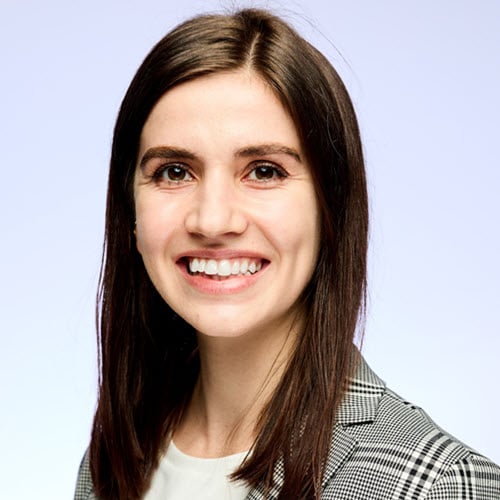 Posted by
Callie Torres
Callie Torres is a Captain in the United States Air Force and a resident at Wash U/Barnes Jewish Hospital in St Louis. She is a freelance writer with many published medical articles as well as multiple peer-reviewed medical publications