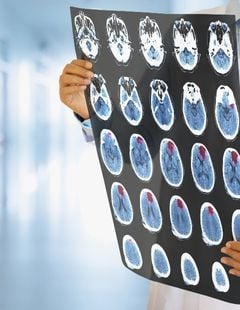 If you are searching for up-to-date and accurate information about Neurologists and the Medical specialty of Neurology, then you are in the right place. This medical specialty article serves as an introduction to the field of Neurology. This article also contains a step-by-step tutorial for prospective medical students looking for information about becoming a Neurologist. It is an arduous journey, and readers must understand the amount of dedication it takes to become a Neurologist by graduating from medical school, completing an Intern year, and finally, completing a Neurology residency.

As a Medical school, we have students rotating in Neurology clinical Clerkships, alumni that are in Neurology Residency programs, as well as fully licensed practicing Neurologists.
Quick Navigation Links and top FAQs about Neurology and Neurologists

How to become a Neurologist?
The educational path to becoming a Neurologist is long and arduous and reserved for top students. The steps to become a Neurologist after high school are:
Earn a Bachelor's degree.
Take the Medical College Admission Test (MCAT).
Attend an Allopathic or Osteopathic Medical college.
Become licensed in the State that the internship/residency is located in.
Complete a one-year Internship at a teaching hospital.
Complete a three-year Neurology residency program.
Attend and complete a Fellowship in a subspecialty of Neurology (optional).
Become Board certified.
1. Earn a Bachelor's degree.
Most medical schools require the completion of a Bachelor's degree as a prerequisite to entering Medical school. In addition, many courses in biology, chemistry, and mathematics are required. For this reason, many students major in biology or chemistry, but there is not one particular major that is required. During Junior year, prospective med school hopefuls take the standardized MCAT test. Read more about the MCAT in the next section.
2. Take the Medical College Admission Test (MCAT).
The Medical College Admission Test (MCAT) is taken usually in the third year of undergraduate college. It is required for entrance into most US medical school programs. This 7 1/2-hour standardized multiple-choice test is designed to evaluate problem-solving skills, critical thinking, and familiarity with the ideas and concepts in the natural, behavioral, and social sciences that are necessary for the study of medicine. Medical school admission staff review this score to gain an understanding of the abilities students have learned in college thus far.
If you wish to be given an opportunity for an interview for admission into a medical school, you must get a high score on this test. Most US and Canadian medical schools use computer-based algorithms and will filter applicants if MCAT scores are below a certain number. One should prepare for the MCAT by enrolling in specialized preparatory courses to achieve the highest possible score as admittance to these medical school is extremely tough. More detailed information can be found on the MCAT website.
3. Attend Medical School at an Allopathic or Osteopathic Medical program.
Medical school is 4 years in length and can be broken down into two distinct parts. During the first 2 years of med school, students learn basic medical sciences which are didactic in nature and are a combination of lecture and lab courses. While the courses studied during these two years may vary from one school to another, traditional courses taught during this period of time include pathology, microbiology, pharmacology, biochemistry, and anatomy.
Additionally, students learn the fundamentals of history-taking and examining patients.

Traditionally, at the end of year two, students take the United States Medical Licensing Exam, USMLE Step 1 (for M.D./Allopathy students) or COMLEX Level 1 (for D.O./Osteopathy students). This is often thought of as the most difficult test a medical school student will ever take. Passing Step 1 is required for initial State licensure during Intern year and Neurology Residency. In 2022, USMLE Step 1 and COMLEX Level 1 transitioned from a numerical score to a pass/fail grading system.

In the second two years of Medical school, students complete the clinical skills portion of med school. This is 100% hands-on education and training that occurs at teaching hospitals across the US and Canada. During this time, medical students in their third and fourth years complete rotations at clinics and hospitals. At these clerkship sites, students engage with patients and carry out routine medical procedures as well as follow instructions from residents and attending physicians.

Before graduation, every medical student must complete a set of required rotations. These are called "core rotations" and are completed during third year. During core rotations, students rotate though many different medical specialties including Pediatrics, Internal medicine, OB-GYN, Family medicine, Psychiatry, Emergency medicine, General surgery and Neurology. Many students take the USMLE Step 2 and COMLEX Level 2 examination after the end of third year as the material covered on this examination is directly related to what is learned during third year rotations. Similar to Step 1/Level 1, passing Step 2/Level 2 is required for medical licensure in all States. At this time, Step 2 and Level 2 result in a numerical score. This score is used to compare medical students when it comes to applying for residency so it is vital to obtain a good score.

For most students, the fourth year of Medical school is spent exclusively in elective rotations. These rotations serve two purposes. The first purpose is to expose students to medical specialties other than those available during core rotations such as Cardiology, Dermatology, Ophthalmology, Radiology, and Pathology (just to name a few). The second purpose is to arrange elective rotations at teaching hospitals that a student may wish to attend residency at. These are sometimes referred to as "audition rotations" as they give residency directors the opportunity to get to know students and their work ethic. This also gives students the opportunity to decide if they would be a good fit inside a particular residency program. While clinical rotations won't provide you with the in-depth knowledge you need to practice medicine in a Medical specialty such as Neurology, they will broaden your knowledge and assist you in thinking about prospective career possibilities.
4. Get Licensed in the State the internship/Residency program is located in.
In order to become licensed Medical students must pass the United States Medical Licensing Examination (USMLE) Step 1 and Step 2 for Allopathy students or the COMLEX Level 1 and Level 2 examinations for Osteopathy students. Becoming licensed also requires graduating from an accredited MD or DO medical school program. Licensure for intern year and residency is a "limited" license as all interns/residents must see patients under supervision.
5. Attend an Intern year.
Graduates of medical schools who want to become a Neurologist must complete a one year-long period of training as a hospital intern.This is commonly called an Intern year. Aspiring neurologists often complete their internships in internal medicine, although they frequently rotate across departments to gain exposure to various medical specialties. Interns must practice within the parameters of the program that they are enrolled in since they are not entitled to the option of practicing medicine unsupervised.
6. Attend a Residency program.
After Intern year, a three-year Residency program in Neurology must be completed. It is during residency that the bulk of clinical education about Neurology and practicing as a Neurologist is learned. Residency programs are lengthy and demanding, but because residents are developing their clinical expertise in the profession they have worked so hard to get into, it can also be fun. Residents work with patients as well as attend lectures and participate in discussions about real case reports. With a supervising Neurologist, residents go on hospital rounds and have the opportunity to observe patients and do their own examinations. During this time, residents gain knowledge of a variety of neurological conditions, including headaches, epilepsy, stroke, spinal cord injuries, and Parkinson's disease.
7. Attend a Subspecialty Fellowship (Optional).
Some neurologists choose to continue their education by attending a fellowship program. Fellowships are reserved for the best and brightest Neurology residents. Fellowships can last up to 4 years. According to AAMC Careers in Medicine, the subspecialties include but may not be limited to:
Brain Injury Medicine - 1 year in duration.
Child Neurology/Pediatric Neurology - 2 years in duration.
Clinical Neurophysiology - 1 year in duration.
Epilepsy - 1 to 2 years in duration.
Neurocritical Care - 1 to 2 years in duration.
Neuromuscular Medicine - 1 to 2 years in duration.
Pain Medicine - 1 year in duration.
Sleep medicine - 1 year in duration.
Vascular Neurology - 1 to 2 years in duration.
If a neurologist decides to complete more than one fellowship, the training duration can be lengthier.
8. Become Board Certified.
Board certification is not necessary for licensure but is required by most employers such as hospitals and clinics. It also is a way to differentiate oneself and stand out amongst patients. It can also give a competitive advantage in medical specialties in large urban communities. Board certification in Neurology is obtained through the American Board of Psychiatry and Neurology, Inc ABPN. Continuing medical education is required after certification is obtained.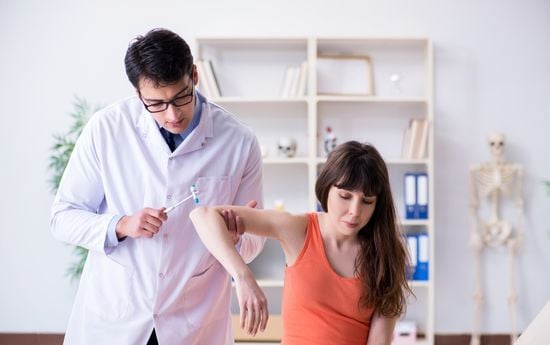 What is a Neurologist?
A Neurologist is a licensed Doctor of Medicine (MD degree) or Doctor of Osteopathic Medicine (DO degree) that specializes in the diagnosis and treatment of diseases and disorders that affect the nervous system including the Brain, Spinal Cord, muscles, and peripheral nerves.
What do Neurologists do?
Neurologists are medical professionals that focus on treating conditions affecting the brain, muscles, nerves, and spinal cord. They most often work at medical institutions such as hospitals and clinics, where they provide care for patients of every age. When receiving care by a neurologist, a physical examination and a neurological examination are commonly done at your initial visit. A neurological examination will look at your coordination, reflexes, and muscular power. Your neurologist may require more specific testing in order to obtain a diagnosis since many disorders might share symptoms. Numerous clinical procedures may also be suggested by a Neurologist to aid in the diagnosis or treatment of a problem. These might include:
Imaging such as MRI, CT, and PET scans.
Electromyography (EMG).
Lumbar puncture.
Electroencephalogram (EEG).
Tensilon test.


Other diagnostic clinical techniques used by Neurologists include Angiography and sleep studies.
According to AAMC the 5 most common medical disorders encountered by Neurologists include:
Headaches.
Seizures.
Stroke.
Dementia.
Parkinson's disease.


Frequently asked questions about becoming a Neurologist and Neurology as a Medical specialty
Here are some FAQ's that our admissions staff get asked often about Neurology and becoming a Neurologist.
How many years to become a neurologist?
It takes at least 12 years of education and training to become a Neurologist. This includes:
4 years for an undergraduate Bachelor's degree.
4 Years in Medical School
A 1-year Intern/Transitional year.
3 years in a Neurology Residency program.
Optional Fellowship in a subspecialty: Most commonly 1 - 2 years in duration


Do Neurologists perform surgery?
No. A Neurologist does not perform surgery. They do commonly work with other specialists that do perform surgery and often refer patients for surgery to other neurological specialists. A Neurosurgeon is the medical specialist that performs neurological surgeries. However, neurologists do perform procedures such as lumbar punctures.
How much does it cost to become a Neurologist?
The average cost of becoming a Neurologist is $360,966. This is comparable to the cost to become most other physicians. This average cost dollar amount is derived from the price of attending an undergraduate college to earn a bachelor's degree and the price of attending a medical school to earn a medical degree. According to EducationData.org, the average cost of an undergraduate education is $142,204, while the average cost of attending medical school is $218,792. Adding these two average costs together gives the sum of $360,966 mentioned above. Intern year and Residency are paid programs where Doctors are monetarily compensated for their time. The compensation varies from State to State and hospital to hospital.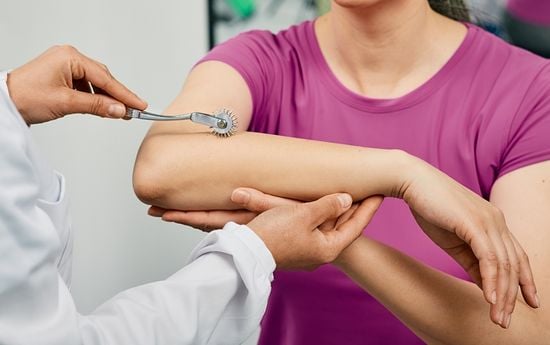 How much do Neurology specialists make? Neurologist's salary.
There are several trustworthy sources that we reference when discussing salaries for physicians. The first source is Medscape and according to their compensation report for 2022, the median salary for a Neurologist is $301,000. In addition, 57% receive an annual incentive bonus of approximately $29,000.

Another trusted source of information, AAMC Careers in Medicine, reports the income of Physicians in educational settings such as teaching hospitals. According to AAMC Careers in Medicine, the median salary for an assistant professor of Neurology in academic medicine is $225,724 while the median salary for an associate/full professor in academic medicine is $268,865.
How to begin your medical career at the University of Medicine and Health Sciences?
Now that you understand something about Neurology as a medical specialty and the educational requirements to become a Neurologist, you may be eager to begin your medical career. It all begins with submitting your application to get your M.D. degree. The University of Medicine and Health Sciences is a highly reputable offshore medical school that offers admissions three times a year in September, May, and January. Why delay? Get medical career guidance by contacting our admissions department today!
Popular and Related content.
Please click on the images to check out other popular and related articles.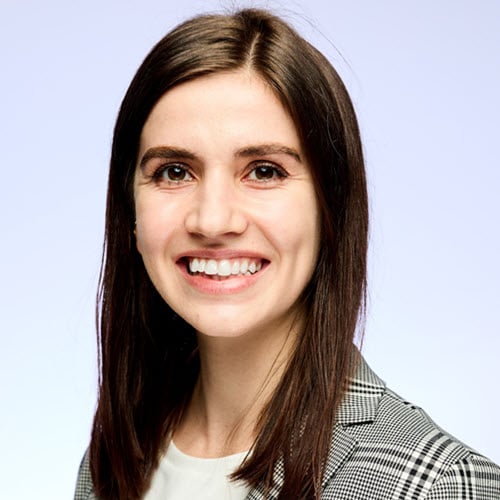 Posted by
Callie Torres
Callie Torres is a Captain in the United States Air Force and a resident at Wash U/Barnes Jewish Hospital in St Louis. She is a freelance writer with many published medical articles as well as multiple peer-reviewed medical publications