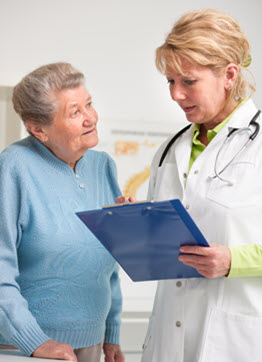 If you are wanting to find out what an Endocrinologist is, what they do and how to become one, then you are in the right place! As a Medical school, we know the ins-and-outs of all the Medical specialties and fellowships, including Endocrinology. We have alumni in Endocrinology fellowship training programs and alumni that are licensed practicing Endocrinologists in the US! In addition, in this article, we answer the top questions that our admission's staff get asked about Endocrinology, the endocrine system and becoming an Endocrinologist.
First, let's get right to the point and answer the main question:
What is an Endocrinologist?
What is an endocrinologist? An Endocrinologist is an Allopathic medicine (MD) or Osteopathy (DO) trained Physician that is a Medical specialist in the treatment, diagnosis, and care of health disorders and diseases related to hormones, the Endocrine system Gland, and Hormone imbalances.
Quick navigation links to FAQ's:
Why would you see an Endocrinologist?
Endocrinology encompasses a wide variety of organs that secrete hormones in your body. These include - the adrenal glands, hypothalamus, ovaries, testicles, pancreas, parathyroid glands, Thyroid gland, pineal gland, pituitary gland, pancreas, and thymus. Treating endocrine dysfunctions may be as simple as taking supplements or stopping current drugs and medications, such as birth control. However, an individual that has a health disease or hormonal disorder in any of the aforementioned areas may require workup, treatment, and care by an endocrinologist. In order to see an endocrinologist, one must get a referral from a general practice health physician or primary care doctor at a health service location or clinic. There are several symptoms that may point to a health disorder that is endocrine in origin, these include:
Dry skin
Brittle nails
Weight gain
Infertility
Lethargy
Growth impairment
Weight loss
Anemia
Changes in bowel habits
What diseases, disorders and conditions does an Endocrinologist treat?
Due to the variety of organs within the endocrine system, endocrinologists treat a large variety of different health diseases and disorders. This includes aiding in the care of cancer of the endocrine system. The top five most frequently treated health conditions by endocrinologists include:
Thyroid disease, including hyperthyroidism and hypothyroidism health disorders
Diabetes mellitus
Hypertension
Hyperlipidemia
Osteoporosis
In addition, they treat and take care of patients with Endocrine health problems such as:
Bone diseases
Obesity
Pituitary disorders
Infertility
Adrenal disorders
Hormonal disorders
Pancreatic cancer
Psoriasis
Addison's disease
Hormone therapy with breast cancers
Polycystic Ovary Syndrome - PCOS
Besides Thyroid hormone testing, what other tests do Endocrine system specialists perform?
An endocrinologist may order a large variety of tests to help aid in the diagnosis of different health conditions and cancer. This includes more common tests such as MRI (magnetic resonance imaging), CT (computed tomography), US (ultrasound), CBC (complete blood count), kidney function tests, lipid panels and liver function tests. Endocrinologists may also order genetic
testing that analyzes DNA to find causes for endocrine health disorders. For each endocrine organ, there are an immense number of health tests that provide insight into how the organ is functioning. For each endocrine organ these include:
Thyroid gland: Thyroid hormone levels (t3 and t4), Thyroid antibody levels (such as TPO), radioactive iodine uptake (RAIU) scan, and doppler scan
Pituitary gland: prolactin level, cortisol level, insulin stress test, and dexamethasone suppression test
Adrenal gland: antidiuretic hormone test and water deprivation test
Pancreas: Insulin level, IGF-1 (Insulin-like growth factor), HbA1C (hemoglobin A1C), other diabetes tests
Parathyroid gland: calcium levels, parathyroid hormone levels
---
Discover if a career in Endocrinology is right for you.
Learn why 80% of doctors would choose the same specialty again.
---
What are the education requirements for an Endocrinologist?
The training to become an Endocrinologist is exceptionally long and challenging. First, one must complete a college bachelor's degree along with the required prerequisite courses for admission to Medical school. Additionally, extracurricular involvement including leadership, volunteering, shadowing, teaching, and research is very encouraged. The medical school entrance exam, MCAT, must also be completed.
Once admitted to Medical school, students commonly spend the first two years in classroom-based learning while the last two years are spent in hospital-based practical health rotations. While in medical school, numerous national board examinations such as the Step and COMLEX exams must be completed and passed.
After completion of four years of medical school, a student is now a physician but must begin more focused training in residency. Prior to Endocrinology specific training, a three-year internal medicine residency must be completed. Once the internal medicine health residency is complete, then the doctor can complete an Endocrinology fellowship. After a fellowship is complete, the doctor must take the Endocrinology board examinations to be a fully licensed and boarded endocrinologist. An Endocrinologist will primarily see patients in an outpatient clinic setting although some physicians may also work in the hospital.
What are the Endocrinology health subspecialties?
Diabetes and metabolism
Endocrine oncology
Endocrinology nuclear medicine
Gender reassignment
Neuroendocrinology
Pediatric endocrinology
Reproductive endocrinology
Thyroid disease
Are there Endocrinologists that specialize only in single medical conditions such as Hyperthyroid and Hypothyroid
The majority of Endocrinology physicians treat all of the Endocrine system diseases, medical disorders and health conditions. However, in larger cities with big academic hospitals, there may be an Endocrinologist that specializes in one of the many medical Endocrine system disorders, such as type 1 and type 2 diabetes. This requires several different Endocrinology doctors to work in one location, so that no matter the type of endocrine disorder, patients may have access to an Endocrinologist that treats their disease. This type of practice may not be as feasible in more rural areas where Endocrinologist doctors may be more few and far between, thus requiring Endocrinologists to treat all varieties of disorders including those related to pituitary, thyroid, infertility, reproduction, menopause, pregnancy and reproductive system issues, digestive health maladies, sexual development, growth hormone problems, and other types of hormone issues.
Job outlook and salary for Endocrine system specialists
According to a study published by the Journal of Clinical Endocrinology and Metabolism, the demand for Endocrinologists exceeds the supply by over 15 percent. The growth of the aging patient population, as well as doctor retirement in the future, will only exacerbate the need for more Endocrinology doctors. This continued shortage indicates that the future job outlook for a new endocrinologist is exceptional with excellent job security.
There are many sources that give an estimate of the average salary for an Endocrinologist:
According to the Medscape Physician Compensation Report 2020: $236,000
According to AAMC Careers in Medicine, academic Endocrinologists may make the following:

Assistant professor: $184,000
Associate/Full professor: $234,000
A great website and resource about Endocrinology is the Society for Endocrinology
Innovations in Endocrinology health
Some of the greatest recent newsworthy innovations in the field of Endocrinology are associated with the treatment of diabetes. The first is the hybrid closed-loop insulin delivery system to treat people with type 1 diabetes. This technology functions so there is direct communication between a glucose monitoring device and an Insulin pump. Previously, type 1 diabetics needed to use their glucose monitor to check blood sugar levels, then decide how much insulin is necessary to inject. The new closed-loop Insulin system automates the process, making the disease much easier to manage.
Another innovation in the news of endocrine diabetes treatment is aiming to replace the dysfunctional cells that normally make Insulin. Researchers are working on creating a small implantable device that contains functional beta cells and can produce Insulin based on the body's glucose levels. This device would reduce the maintenance required by patients to treat the disease and allow for overall better blood glucose control preventing many of the terrible complications of the disease. The NIH is a great resource for finding out about new innovations.
COVID impact on Endocrinology practice
Since the beginning of 2020, coronavirus has had a huge impact on a large range of jobs nationwide. Physicians and other Health-related jobs are no exception. Overall, medical practices in the U.S. report a fifty-five percent decrease in revenue and a sixty percent decrease in average patient volume since the beginning of the coronavirus crisis. Due to this development, there was a drastic decrease in revenue, and medical practices and hospitals have furloughed and laid off employees including 43,000 healthcare workers in March 2020 alone. Nine percent of independent medical practices state they have at least temporarily closed their practices. As social distancing guidelines remain in effect, remote patient engagement has soared and increased by an astounding two hundred twenty-five percent.
Endocrinologists see a large number of their patients in an outpatient clinic setting. Conditions during the coronavirus pandemic, caused many Endocrinologists to move the majority of their practice to a virtual telemedicine health setting. This comes with unique challenges such as ensuring that patients have enough medication to balance their health conditions, especially when outpatient labs may not be open to check hormone levels. Additionally, Endocrinologists need to manage the health of their patients in a hospital center, including patients that have a coronavirus diagnosis. Although the coronavirus pandemic greatly affected and changed the way that an Endocrinologist may practice, many hope and expect that their practice will return back to normal pre-coronavirus volumes shortly. The covid-19 vaccine and Anti-SARS-CoV-2 Monoclonal Antibodies certainly seem to be helping.
Profile and interview with a UMHS alumni that chose Endocrinology as a career.
Dr. Banafsheh Motazedi is currently in an Endocrinology fellowship at Georgetown University Hospital in Washington D.C. She graciously granted us an interview regarding her experiences in Internal medicine residency which precedes Endocrinology fellowship training. She shared her thoughts about why she chose UMHS for Medical school and how it helped her prepare for a career as a primary care physician and then further specialize as an Endocrinologist. Check out her interview here:
| | | |
| --- | --- | --- |
| | Dr. Motazedi | |
Back to the top of this page - What is an Endocrinologist?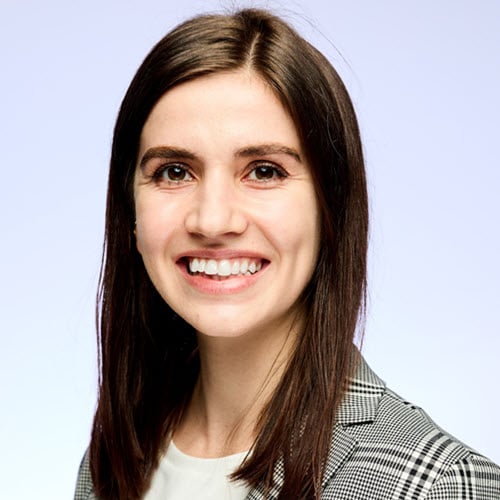 Posted by
Callie Torres
Callie Torres is a Captain in the United States Air Force and a chief resident at Wash U/Barnes Jewish Hospital in St Louis. She is a freelance writer with many published medical articles as well as multiple peer-reviewed medical publications