A Rheumatologist is a physician who specializes in treating autoimmune diseases and disorders of the musculoskeletal system, including the muscles, tendons, and joints. The path to become a Rheumatologist takes at least 13 years following graduation from high school, including undergraduate college, medical school, pediatric or internal medicine residency, and finally Rheumatology fellowship. Rheumatologists primarily spend their time seeing patients in a clinic setting where they may perform physical exams, take patient histories, order and interpret laboratory tests, perform procedures, and prescribe medications. Some common conditions that a rheumatologist may treat include osteoarthritis, gout, sarcoidosis, and systemic lupus erythematosus (SLE). In this article, we will discuss what a rheumatologist does, the training path, rheumatology subspecialties, salary, and more.
Quick Navigation and FAQs Links
What is a Rheumatologist?
A Rheumatologist is an MD or DO trained physician who specializes in treating diseases and disorders that are caused by inflammation, sometimes called rheumatic diseases. These physicians are either pediatricians or internists (trained in internal medicine) who have pursued a rheumatology fellowship which provides advanced training on how to treat health issues of the joints, muscles, tendons, and bones. Pediatric rheumatologists treat children under the age of 18, while adult rheumatologists treat adult patients. Both pediatric and adult rheumatologists practice primarily outpatient medicine, seeing patient's in a clinic setting. However, some rheumatologists may also work in an inpatient hospital setting.
What does a Rheumatologist do?
Rheumatologists treat conditions that are associated with inflammation. These disorders typically affect the musculoskeletal system and many be considered autoimmune diseases. An autoimmune disease is when the immune system becomes overactive, which can lead to areas of the body being damaged. Some common autoimmune diseases include sarcoidosis, systemic lupus erythematosus (SLE), rheumatoid arthritis, and Sjogren syndrome.

When visiting a rheumatologist for the first time they will take a history, asking questions about the health complaint and perform a physical exam. Next, they will usually order laboratory tests to aid in their diagnosis. These tests may include collecting blood for autoimmune markers, an X-ray, or a body scan like a CT or MRI. These test results will give your Rheumatologist enough data to generate a treatment plan. The treatment plan may include physical changes such as stretches or physical therapy, medication, or even surgery in some cases.
Rheumatologist's education and training - How to become a Rheumatologist?
The first step if you want to become a Rheumatologist is to learn what rheumatology is. This branch of medicine focuses on infectious, inflammatory disorders, or autoimmune diseases that involve the joints, bones, muscles, and other parts of the musculoskeletal system. Rheumatology requires special fellowship training after completing either a pediatric or internal medicine residency program. Starting with college in order to pursue a career as a Rheumatologist, one must complete the following:
Secure a bachelor's degree. This is the very first step on the journey to becoming a rheumatologist. While most medical schools do not require a certain degree it may be best to select a degree that can help complement one's future education in medicine including Biology, Chemistry etc.
Complete Medical school and obtain a medical degree. There are two options for completing one's medical education, either an allopathic or an osteopathic school. Both will adequately prepare medical students for their future endeavors and ensure students are ready for the requirements of becoming a Rheumatologist.
Complete a residency. In order to apply for a rheumatology fellowship most physicians will complete either an internal medicine or pediatrics residency. Residency lasts at least three years and provides hands on medical training. Physicians can apply for licensure in the 1st year of residency.
Complete a Rheumatology Fellowship. During fellowship, doctors will learn all that they need to know about Rheumatology. Fellowship usually lasts two years however some programs offer a three year track that includes more research opportunities.
Pass Rheumatology Boards. Finally after Rheumatology Fellowship is complete, one must pass a board examination to receive certification to practice rheumatology. Additionally a recertification exam is required every ten years to maintain certification and continue to practice rheumatology.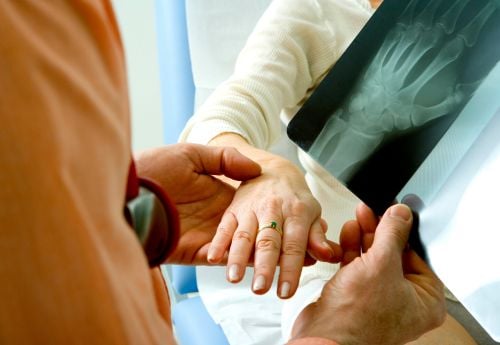 How many years is Rheumatology Fellowship?

A rheumatology fellowship is a two-year training program that is completed following an internal medicine or pediatric residency. The purpose of a rheumatology fellowship is to provide physicians with advanced training in the diagnosis and management of rheumatic, inflammatory and autoimmune diseases.

After completing a Rheumatologist Fellowship, doctors should be able to:
Demonstrate a high level of professionalism and interpersonal communication needed to provide comprehensive patient care.
Correctly diagnose both common as well as rare rheumatic diseases.
Understand the usage of imaging machines and technologies in clinical practice.
Determine which laboratory and blood tests are needed to diagnose diseases.


After completing the rheumatology fellowship, board certification is the next and final step to become a rheumatologist.
What are the subspecialties of Rheumatology medicine?
There are several areas, called subspecialties, that a Rheumatologist may choose to spend additional time studying to practice a more focused area of medicine. Subspecialties in the field of rheumatology medicine include:
Metabolic bone diseases: This area of medicine focuses on disorders that are caused by abnormalities in the components of bones, such as vitamin D, phosphorus, or calcium, causing the bone to weaken. These sorts of deficiencies or derangements can lead to bone deformities, fragile bones, bone loss, and even disability. An example includes osteoporosis.
Musculoskeletal conditions: This area focuses on diagnosing and treating autoimmune and inflammatory conditions of the musculoskeletal system which includes the muscles, joints, tendons and bones such as bursitis and carpal tunnel syndrome.
Autoimmune conditions: This area specializes in treating autoimmune disorders, where a person's immune system attacks the body's tissues such as systemic lupus erythematosus (SLE).
Inflammatory joint disease: This area focuses on treating diseases that are caused by joint inflammation, such as ankylosing spondylitis, psoriatic arthritis, and rheumatoid arthritis.
Degenerative joint disease: This area focuses on helping to treat joint conditions that are caused by gradual wear and tear on the joints, such as osteoarthritis.
Rheumatologist salary - How much do Rheumatologists make?
According to Medscape's 2023 annual compensation report, a Rheumatologist's average yearly salary is $281,000. Another source, American Association of Medical Colleges provides the average rheumatology salary in clinical practice and in academic medicine. The average clinical rheumatologist salary according to AAMC is $258,000. The average assistant professor in academic medicine for rheumatologist's is $192,850, while associate or full professor rheumatologists make on average 245,093.

However, it is important to note that the salary may be widely different depending on experience, geographic location, the number of patients per week, and education. Experience plays a significant role in income as the more experience the Rheumatologist has, the more patients and referrals, thus income may be higher.
How many years does it take to become a Rheumatologist?
In short, it takes at least 13 years following completion of high school to become a rheumatologist. Here is a summary:
4 years of undergraduate education: Students must complete bachelor's degree, often in a science-related field such as chemistry or biology.
4 years of medical school: This program provides thorough difficult coursework in areas such as anatomy and physiology, pharmacology, pathology, and other medical subjects. Towards the end of school, medical students complete clinical rotations in various medical specialties.
3 years of residency in internal medicine or pediatrics: This postgraduate training program supplies physicians with the necessary hands-on knowledge and skills to diagnose and treat a patients with a wide range of medical conditions.
2-3 years of fellowship in rheumatology: In this more specialized training program, physicians focus on learning to diagnose, treat, and management rheumatic diseases.

Rheumatologists spend at least 13 years of education and training to become board-certified in Rheumatology. Some physicians may also seek additional training, such as a master's degree in public health or a research fellowship. Rheumatic diseases are ever-evolving and complex, so it is imperative for rheumatologists to stay up-to-date on the latest research and treatment options for patients under their care. It is a career in which learning does not ever stop.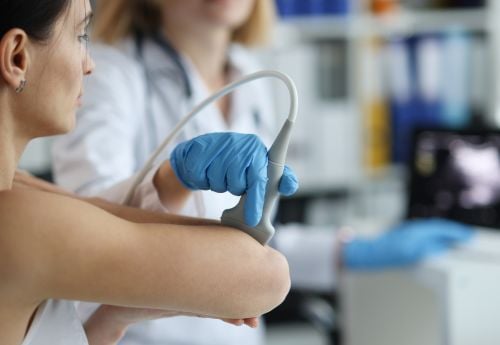 What is the best major for a Rheumatologist?
In general, most medical schools do not require a certain undergraduate major in order to apply to their school. Instead, prerequisite courses are required. These courses commonly include science courses such as biology, anatomy and physiology, chemistry, and physics. Courses in math, writing and other subjects are also commonly necessary. The majority of prerequisite courses are in either Biology or Chemistry. As such the majority of students may choose to major in one of those two fields.
Chemistry: Students learn about the different elements and the composition of matter and chemical reactions work.
Biology: Students learn about different living organisms with their characteristics, functions, and behavior.
Is becoming a Rheumatologist hard?
Studying to become a Rheumatologist can be very taxing and highly stressful throughout all different parts of the training process. While doing so can be challenging, many find the career rewarding and well worth the training. After training is complete most rheumatologists find that they have better work-life balances and are able to lead a less stressed lifestyle. Additionally, rheumatologists, like other physicians, find interacting and helping to provide care to their patients very rewarding, making the toil of the extensive training worth the sacrifice.
Does a Rheumatologist go to Medical school?
Yes, all rheumatologists must attend medical school. In general, there are two main options for attending medical school, allopathic and osteopathic medicine. In general they are very similar but there are some key differences. Allopathic medical schools offer a traditional curriculum, while osteopathic schools have additional education in osteopathic manipulative medicine. Both medical school paths would prepare aspiring doctors to become a rheumatologist. Here are some tips for students considering a career in Rheumatology:
Research colleges and medical schools. Some colleges have better premedical programs with a higher success rate of matching into medical school. Similarly not all medical schools are created equal. Some medical schools may have better residency match rates and prepare students in a more thorough manner.
Take time to talk to the people in rheumatology or medicine in general. One can ask questions such as "How did they become a Rheumatologist", and "what advice would they give to someone interested in Rheumatology" or "which medical school did they choose and why?"
Be prepared to work hard. As mentioned, the path to becoming a doctor, including a rheumatologist, is very difficult. Individuals must be dedicated and expect to diligently work for long periods of time during their training.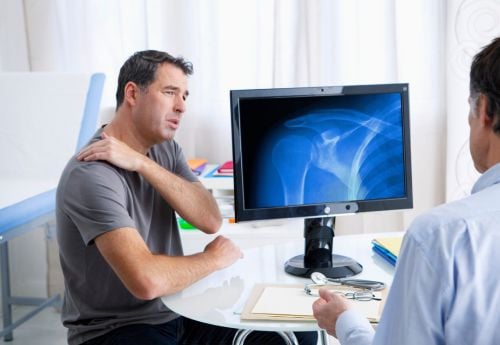 How to get started in medicine?
Interested in pursuing the goal you have to become a physician? It all begins with matriculating into medical school. At UMHS, our admissions counselors examine every application and specialize in identifying great applicants who have been overlooked by US and Canadian medical schools. We are a premier offshore Allopathic medical university that awards the prestigious M.D. degree. Ninety six percent of our students graduate with their Doctor of Medicine degree. These remarkable outcomes are the result of compassionate professors, small class sizes, and the Ross family's moral obligation to your success in becoming a medical doctor.

To learn more about the University of Medicine and Health Sciences, please click this link UMHS - A top Caribbean medical school. To apply for admission, please click this admissions link.
Popular and related articles: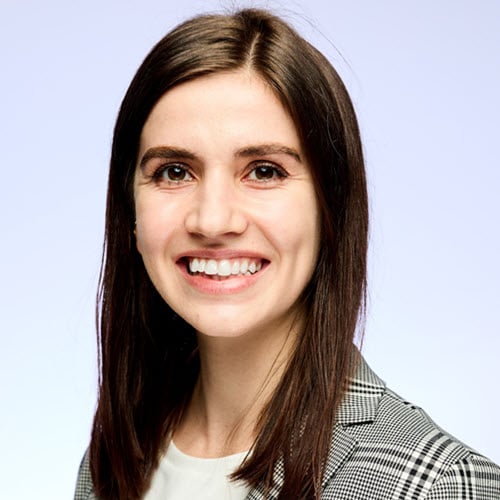 Posted by
Callie Torres
Callie Torres is a Captain in the United States Air Force and a resident at Wash U/Barnes Jewish Hospital in St Louis. She is a freelance writer with many published medical articles as well as multiple peer-reviewed medical publications