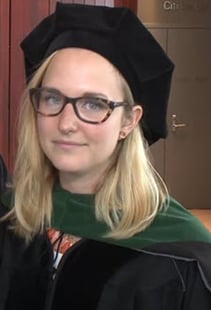 If you are a prospective medical school applicant and are considering Caribbean schools then you are in the right place. As one of the top-rated Caribbean Medical Schools, we have answers to all of the questions that many prospective students may have.
In this article, we answer if Caribbean medical schools give MD degrees and 8 frequently asked questions that our admissions staff get asked prior to application into our Caribbean medical school.
But first, let us answer the big question. Do Caribbean medical schools give MD degrees?
Yes - All Caribbean schools that have accreditations allowing their students to become licensed in the US and Canada confer the MD degree upon graduation.
Are Caribbean medical schools MD or DO?
In the United States, there are 2 different types of licensed physicians. Both doctors are equal in their scope of practice and can match into any medical specialty residency including general surgery. The two types of licensed physicians are:
Doctor of Medicine - M.D.
Doctors of Medicine are the most widely recognized physicians in the USA and in 2021 filled around 70% of residency program placement spots. The training that MD graduates receive is called Allopathy and the programs they attend are called Allopathic medical schools

The alternate path to become a practicing Doctor in the United States is by attending an Osteopathic school of medicine and become a Doctor of Osteopathy, (D.O. degree). In the year 2021, Doctor of Osteopathy graduates filled 26% of residencies. Osteopathic medical school graduates are more likely than allopathic graduates to pursue employment in primary care (which includes Pediatrics, Internal medicine, and Family medicine).

The primary difference between MDs and D.O.s is how they approach patient care. DOs stress prevention and whole-body care, whereas MDs that practice Allopathy, emphasize evidence-based medical practices. MD's more often use medications or surgery to manage and treat illnesses and ailments.

Of the 93 Caribbean medical schools, 87 confer an MD degree. There are no Caribbean schools that confer a DO degree and only 4 that confer an MBBS degree. Therefore, most Caribbean medical schools are MD schools.
Caribbean Medical school graduates with a MBBS degree are not entitled to practice medicine in the United States or Canada without additional training.
Is it worth going to the Caribbean for medical school?
Yes, absolutely it is worth going to a Caribbean medical school. Statistics from the AAMC and AACOM show that over 63% of applicants applying to US allopathic and Osteopathic medical programs do not get accepted. In recent years, this means that there were over 85,000 applicants to allopathic and osteopathic schools in the US and more than 53,000 students did not get accepted. There are thousands of highly qualified applicants that are passed over by computer-based algorithms. These computer programs immediately eliminate students solely based on GPA and MCAT scores.
Currently, close to 25% of licensed and practicing physicians in the United States are classified as graduates of international medical schools, which includes Caribbean medical schools.
Can you practice medicine in the US with a Caribbean degree?
Yes, you can practice medicine in the US with a Caribbean degree, provided the program is accredited. To practice medicine in the United States, you must pass all medical board examinations, graduate from accredited medical schools and complete a residency program which takes a minimum of three years. Altogether this is a minimum of 7 years of post-graduate training.
---
What kind of doctor should you be?
See whether you should earn your MD or DO degree
---
Are Caribbean medical schools more expensive?
Tuition and fees at Caribbean medical schools range from under $100,000 to over $300,000. Students that are interested in attending schools at the bottom end of the range should be wary of accreditation status. If a graduate is unable to work as a doctor in the United States, repaying school loans may be extremely difficult. Loan repayment also becomes much more difficult if the medical institution has a high attrition rate and students are unable to earn their MD. Students near the top of the scale should consider the hefty debt payments they'll have after graduation. Prospective students inquire about any grants or scholarships that may be available to help minimize costs.
The total tuition and fees at UMHS are around $178,000 for the most common Extended Basic Science track which includes an average cost for health insurance. We also provide a variety of grants and scholarships to help students pay for their education. Among the leading Caribbean medical schools, our alumni have one of the lowest overall student loan debt.
What are Caribbean medical school requirements?
Applying to Caribbean schools of medicine is comparable to applying to a medical school in the United States or Canada. Although each school has its own set of requirements, the following are common pre-requisites for medical school application:
A degree from an approved college or university or completion of prerequisite courses. A premed degree is not required for application.
Minimum qualifying GPA.
MCAT score is recommended for all US citizens.
Recommendation Letters - LOR's.
Transcripts from all Colleges/Universities attended.
Resume and Cover Letter.

Medical schools in the Caribbean will differ in their entrance criteria as far as minimum MCAT scores and undergraduate GPA. The UMHS admissions committee is interested in seeing if applicant students have the skills and motivation to succeed in the grueling requirements of medical school. Applicants are evaluated holistically, taking into account not only MCAT and GPA but also more qualitative aspects of a prospective student's life, such as real-world experience and aptitude for leadership. The trend of academic success is given more weight than the cumulative GPA by itself.
How many medical schools are in the Caribbean?
According to information found on Wikipedia, there are 93 medical schools found in the Caribbean. Medical schools in the Caribbean might be classified as "regional" or "offshore." Regional medical schools prepare students to practice medicine in the region or country in which they are located. Offshore medical schools generally educate students from the US and Canada who want to return home after graduation to complete their residency and clinical practice. The majority of offshore medical schools are what is referred to as dual-campus programs. Basic science courses are conducted in the Caribbean while clinical clerkships are conducted at teaching hospitals in the US, Canada, and even in the UK.
What Caribbean islands have a medical school?
There are 21 Islands in the Caribbean that have med schools. These islands vary in the number of schools from 1 to 14, with Cuba being the Island with the most schools of medicine. Here is a list of the islands and the number of medical universities on each.
Anguilla (UK) - 1 Medical School
Antigua and Barbuda - 4 Medical Schools
Aruba (NL) - 4 Medical Schools
Barbados - 8 Medical Schools
Belize - 3 Medical Schools
Cayman Islands (UK) - 1 Medical School
Cuba - 14 Medical Schools
Curacao (NL) - 5 Medical Schools
Dominica - 1 Medical School
Dominican Republic - 11 Medical Schools
Grenada - 1 Medical School
Guyana - 8 Med Schools
Haiti - 7 Med Schools
Jamaica - 3 Medical Schools
Montserrat (UK) - 3 Med Schools
Saba (NL) - 1 Medical School
Saint Kitts and Nevis - 5 Medical Schools
Saint Lucia - 6 Med Schools
Saint Vincent and the Grenadines - 4 Med Schools
Sint Maarten (NL) - 1 Medical School
Trinidad and Tobago - 1 Medical School
Do you get paid in residency?
Yes, Medical school graduates that are in residency programs do get paid! It is important to understand this compensation is at a much lower salary than fully licensed Doctors that have completed all their training and certifications.
There are many organizations that supply statistics about medical resident salaries, but in our opinion, Medscape is the most respected and has the best data. According to their report for 2021, the typical medical resident earns $64,000 per year, up 1% from the $63,400 they earned in 2020.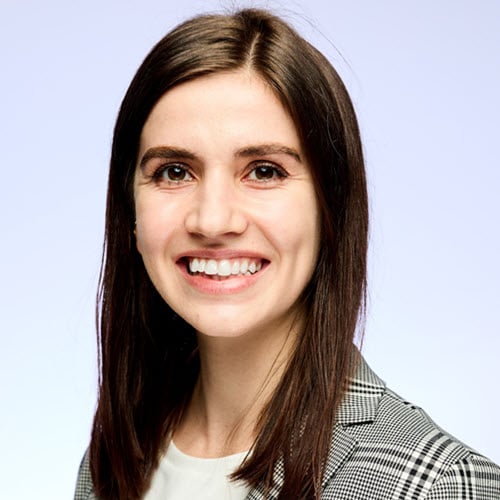 Posted by
Callie Torres
Callie Torres is a Captain in the United States Air Force and a resident at Wash U/Barnes Jewish Hospital in St Louis. She is a freelance writer with many published medical articles as well as multiple peer-reviewed medical publications