Millions of people live in medically underserved areas across the US. Doctors and public health officials urge recently graduated medical students to go into primary care residencies that can help assuage this public health crisis. Residencies such as family medicine, internal medicine and pediatrics, particularly in inner city and rural areas of the nation, are most in demand. Fortunately, the U.S. government has extensive online resources to help medical students find exactly which cities and regions need doctors the most. ps:
The UMHS Endeavour looks at this issue and what students at American and Caribbean medical schools can do to help fill the void.
---
Medically Underserved Areas Guide: Where Doctors Are Needed.
Learn more about MUAs and why you should consider serving these communities with this Free PDF guide.
---
Medically Underserved Areas and Populations
The Health Resources & Service Administration (HRSA) provides a cornucopia of information about health shortages in the United States.
Medically Underserved Areas/Populations (MUA/P)

are areas or populations designated by HRSA as having too few primary care providers, high infant mortality, high poverty or a high elderly population.

Health Professional Shortage Areas (HPSAs)

are used to identify areas, population groups, or facilities within the United States that are experiencing a shortage of health care professionals. There are three categories of HPSAs based on health discipline: primary care, dental health, and mental health.
US States That Are Most Medically Underserved
The HRSA keeps an updated list of medical shortage areas by state on its website. As of October 28, 2020, there were approximately 3,438 designated MUA/Ps in the US. California had the largest number of MUA/Ps with 214, followed by Texas with 204 and Illinois with 176. At the same time, there were approximately 7,214 designated Primary Care HPSAs nationwide, with 15,007 practitioners needed to assuage these shortages.
Top 10 States by MUA/Ps and HPSAs designations
| | | |
| --- | --- | --- |
| State Ranking | MUA/P (designations) | HPSA (designations) |
| 1 | California (214) | California (1,645) |
| 2 | Texas (204) | Texas (1,125) |
| 3 | Illinois (176) | Alaska (903) |
| 4 | Georgia (168) | Missouri (884) |
| 5 | Pennsylvania (157) | Florida (743) |
| 6 | Ohio (137) | Michigan (740) |
| 7 | New York (133) | Arizona (635) |
| 8 | Florida (130) | Illinois (620) |
| 9 | Missouri (122) | North Carolina (560) |
| 10 | Virginia (120) | Washington (551) |
Projected physician shortages in the US
Physician shortages are expected to grow over the next 10 years, with the largest projected shortages showing up in western and southern states. The northeastern US will have the largest surplus of physicians. A journal article published in February, 2020 in Human Resources for Health, titled Physician workforce in the United States of America: forecasting nationwide shortages, used a letter grading system to model and score physician shortages across all 50 states from the years 2017 through 2030. The researches assigned each state a letter grade (A, B, C, D, F), based on the projected shortage of supply to demand. Their model predicts the number of US states receiving a letter grade of D or F will grow from 4 out of 50, to 23 out of 50 by 2030. As of 2017, the combined national grade point average was a C, but is projected to worsen to a C- by 2030, with a total physician workforce deficit of 139,600.
According to the researchers' projections, the states with the largest physician shortage based on number of jobs will be California (32,669 jobs needed), Florida (21,978 jobs needed), and Texas (20,420 jobs needed). The states with the largest physician shortage per capita will be Mississippi, New Mexico and Louisiana. States projected to experience the greatest increase in shortage per capita are New Mexico, Wyoming and Delaware. States with the smallest projected shortage per capita are Massachusetts, Vermont, and New York
Physician Shortages in Rural & Inner-City Areas
Rural Physician Shortages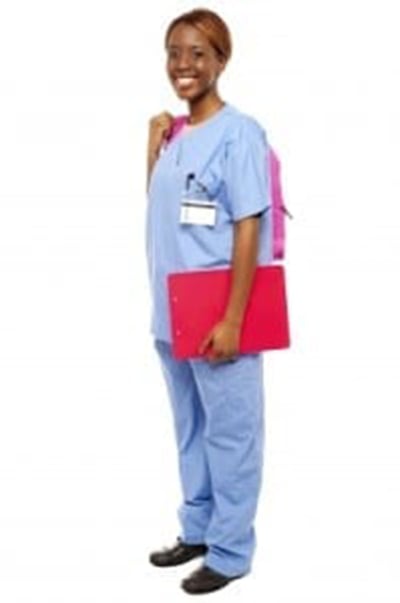 Decades ago, country doctors were a commonplace, but shifting demographics and economics have made them a scarcity in the 21st century. Physician shortages are expected to be the most severe in rural communities across the US. Many small towns around the country face the entire loss of their health services because they have no doctors to run their clinics.
(Photo, inset right) Doctors need to be trained to handle health crises unique to urban areas. Photo: FreeDigitalPhotos.net
Medical school graduates are more likely to work in rural or inner-city communities if they are originally from those communities themselves. A major factor leading to the disparate rural physician shortage is that fewer students from rural America are going into medicine. It's also been cited that there are fewer rural doctors due to the increasingly specialized nature of medical practices and the rapid pace of technological advancement.
The American Medical Student Association (AMSA) explains in a report, Health Care Delivery: Rural vs. Urban Communities, that medical schools "need to train more efficiently by using partnerships with rural and academic communities. Rural faculty members with rural practice experience and contacts at the rural, state and academic levels need to play a more integral role in maintaining rural residency training programs."
Inner-City Physician Shortages
Physician shortages are also expected to increase for inner-city sections of major metropolitan areas. In the report, Physician Distribution and Health Care Challenges in Rural and Inner-City Areas by the Council on Graduate Medical Education, the authors explain the unique health care challenges of big cities. "Although urban residents may live close to concentrations of physicians, they do not have access to automobiles and are forced to travel on a crowded bus or on a convoluted urban mass transit system.
Women and children in urban areas suffer the most from the lack of inner-city health care.
"In addition to infectious diseases that one commonly associates with underdeveloped rural areas, the urban poor also face health problems that are associated with developed countries: pollutants, accidents, cancer, substance abuse and violence," the report says. "The urban poor also possess inadequate information about health services and about access to health care services or have too few resources available to them."
The American Medical Association (AMSA) says decades of focusing development assistance on underserved rural areas have limited the attention given to the big cities with health care crises. "The result is inner-city communities unable to keep pace with rapid urbanization."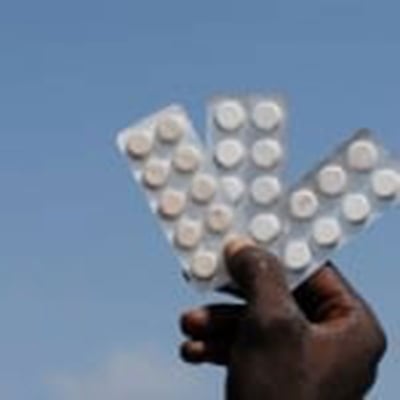 AMSA cites several problems unique to inner-city areas and health care. Dr. Fitzhugh Mullan, Head Professor of Medicine and Health Policy at George Washington University, worked for decades in inner-city areas of Washington, D.C. He points out the myriad challenges inner-city neighborhoods face. Dr. Mullan says doctors working in these areas must be trained "not only in medical diagnosis but in the realities of the streets and lifestyles of those living in inner-city neighborhoods."
(Photo, inset right) Inability to pay for medication is a problem in Medically Underserved Areas. Photo: FreeDigitalPhotos.net

Online Resources to Get Involved
(Top photo) Studies say women & children suffer the most in Medically Underserved Areas of the United States. Photo: Sujin Jetkasettakorn/FreeDigitalPhotos.net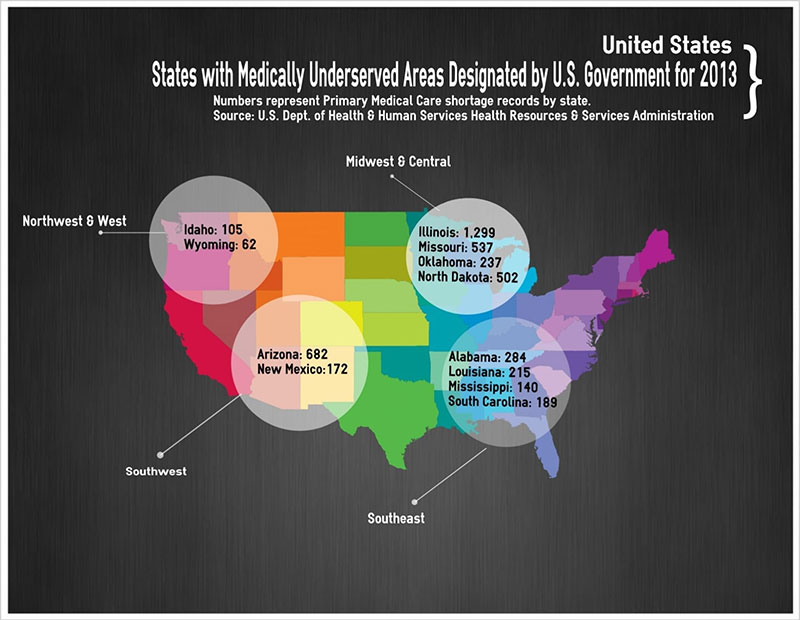 Infographic: Scott Harrah/UMHS
---
About UMHS:
Built in the tradition of the best US universities, the University of Medicine and Health Sciencesfocuses on individual student attention, maintaining small class sizes and recruiting high-quality faculty. We call this unique approach, "personalized medical education," and it's what has led to our unprecedented 96% student retention rate, and outstanding residency placements across the US and Canada. UMHS is challenging everything you thought you knew about Caribbean medical schools.
Please check out a few of our other popular blog posts including these:
*This post was updated from the original version to reflect newer information

Posted by
Scott Harrah
Scott is Director of Digital Content & Alumni Communications Liaison at UMHS and editor of the UMHS Endeavour blog. When he's not writing about UMHS students, faculty, events, public health, alumni and UMHS research, he writes and edits Broadway theater reviews for a website he publishes in New York City, StageZine.com.