Guest post by Marie Miguel
It's been years since electronic health records (EHRs) became a requirement in delivering healthcare services across the United States. Let's take a look at what EHRs are up to this point in 2016. What are the latest trends in the world of EHRs? Has it finally gotten better and easier to use? Are EHRs the best thing that's ever happened the healthcare industry?
As EHR implementation and adoption continue to increase, so does the frustration felt by physicians and patients alike. The RAND Corporation and the AMA sponsored a Physician Satisfaction study in 2013, which cited electronic health records as a huge contributor to physician burnout. The transition from paper charts to electronic records aimed to make healthcare operations smoother and more profitable. However, most physicians consider using EHRs as a burden rather than a sought-after solution.
2014 was considered as "the big year" for EHRs, according to Bloomberg Business Week. It was a time when many physicians were making the big change from paper records to EHRs due to the pressure to conform and avoid penalties. There was also the desire to benefit from the advancement in technology in the hopes of making charting and the billing process less complicated.
A few years have passed and healthcare providers are still begging to get their hands on EHRs that can deliver so they can focus more on their patients' needs. At the same time, patients are still yearning for a better patient portal where they can easily access their health records. Patients also want one that can provide them the ability to communicate with doctors effortlessly since that is what technology is supposed to do.
In the effort to address the needs of patients, the Obama administration recently publicized a new agreement with large scale hospital systems and top EHR developers to make it easier for patients to access their personal health records online, trim down the barriers in information sharing between doctors and other providers, as well as develop technology that would improve the communication across different platforms containing patient data while addressing data loss and security concerns.
As for doctors, there have been substantial improvements made to the system to make it more physician-friendly and easy on the pocket. It's not perfect (yet), so there's practically more to do when it comes to this aspect.
Keep an Eye on These Features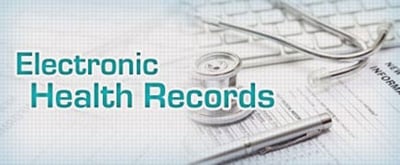 Cathy Reisenwitz from Capterra was quoted in an article by Healthcare IT News on the key trends that will drive the advancement of EHRs in 2016.
More cloud-based EHRs
A large number of industries have immersed themselves to adapting software applications as part of their daily operations and the healthcare industry is clearly one of them.
Compared to client server-based EHRs, their cloud-based counterparts are cost efficient and a great space saver. You're only required to have a working desktop or laptop and an Internet connection. Most cloud-based EHRs can also be conveniently accessed using an iPad or tablet so gone are the days when you worry about expensive start up and installation fees or maintaining a server, hardware, and software.
Mobile-optimized EHRs
As mentioned above, health providers prefer EHRs that can be accessed from mobile devices like smartphones or tablets. It's a far more convenient option when making rounds or during patient interactions where you need to focus on the patient rather than spending most of your time looking at a big, bulky desktop PC.
More accessible patient portals
Having an accessible and readily available patient portal benefits both the physician and the patient. People love convenience and this is exactly what patient portals are for. Patients can effortlessly schedule an appointment with their primary healthcare provider, ask for prescription refills online, check on lab results, and e-mail you for any health concerns that come to mind.
Expansion of telemedicine services
Healthcare IT News anticipates the telemedicine market to hit over $30 billion dollars by 2020. That's one lucrative business to get into.
In addition, the senior population has been continuously growing these past decades and telemedicine services have been extremely helpful in bringing healthcare to the less mobile members of our community.

Marie Miguel is an avid Internet researcher and likes to write about a lot of topics, namely social media marketing, healthcare and business. She has a college degree in Communication with Specialization in Integrated Marketing Communication. She has more than 10 years' work experience in various fields including social media marketing, as well as research for fast-moving consumer goods. Currently, she is working as a Marketing Associate in the fast-growing industry of solar energy. In her free time, she writes content for different websites and blogs, so that she can share her knowledge of her field and of other topics in which she is interested. Marie also likes to travel and her adventures allow her to have a broader world view. Finally, she has four kids, who inspire her with her work and her writing.


---

About UMHS:
Built in the tradition of the best U.S. universities, the University of Medicine and Health Sciences focuses on individualized student attention, small class sizes and recruiting high-quality faculty. For these reasons, UMHS is quickly becoming the school of choice among Caribbean medical schools.

Posted by
Scott Harrah
Scott is Director of Digital Content & Alumni Communications Liaison at UMHS and editor of the UMHS Endeavour blog. When he's not writing about UMHS students, faculty, events, public health, alumni and UMHS research, he writes and edits Broadway theater reviews for a website he publishes in New York City, StageZine.com.