UMHS fourth-year student Nihal Satyadev and UMHS professor Dr. D. Craig Ayre host a special livestream "Alzheimer's Disease & Exploring Research in Medical School" on Wednesday, November 16 at 5pm Eastern on the UMHS Facebook, YouTube, Twitter, Instagram and LinkedIn social media channels in honor of November as Alzheimer's Disease Awareness Month. In addition, the live event will feature the growing research department at UMHS.
Nihal Satyadev, a fourth-year UMHS student, has accomplished a lot regarding research, founding the Caribbean Research Group—an association of UMHS students and alumni and people from other Caribbean medicals schools working on research—and working for a nonprofit for Alzheimer's Disease.
Associate Professor of Molecular Sciences Dr. D. Craig Ayre has returned to UMHS as a professor, having previously worked for UMHS from 2019 to 2021. Between his stints at UMHS, he was principal scientist managing aspects of clinical trials for immunology-based products. He said he worked on "new products that are coming to market, on disease monitoring, and on therapeutics in the immunology sphere." Dr. Ayre has contributed to more than 10 research publications in immunology, personalized medicine and liquid biopsy. At UMHS, Dr. Ayre is a professor in the molecular sciences department and is active on several faculty committees such as student admissions and is the chair of the university research committee.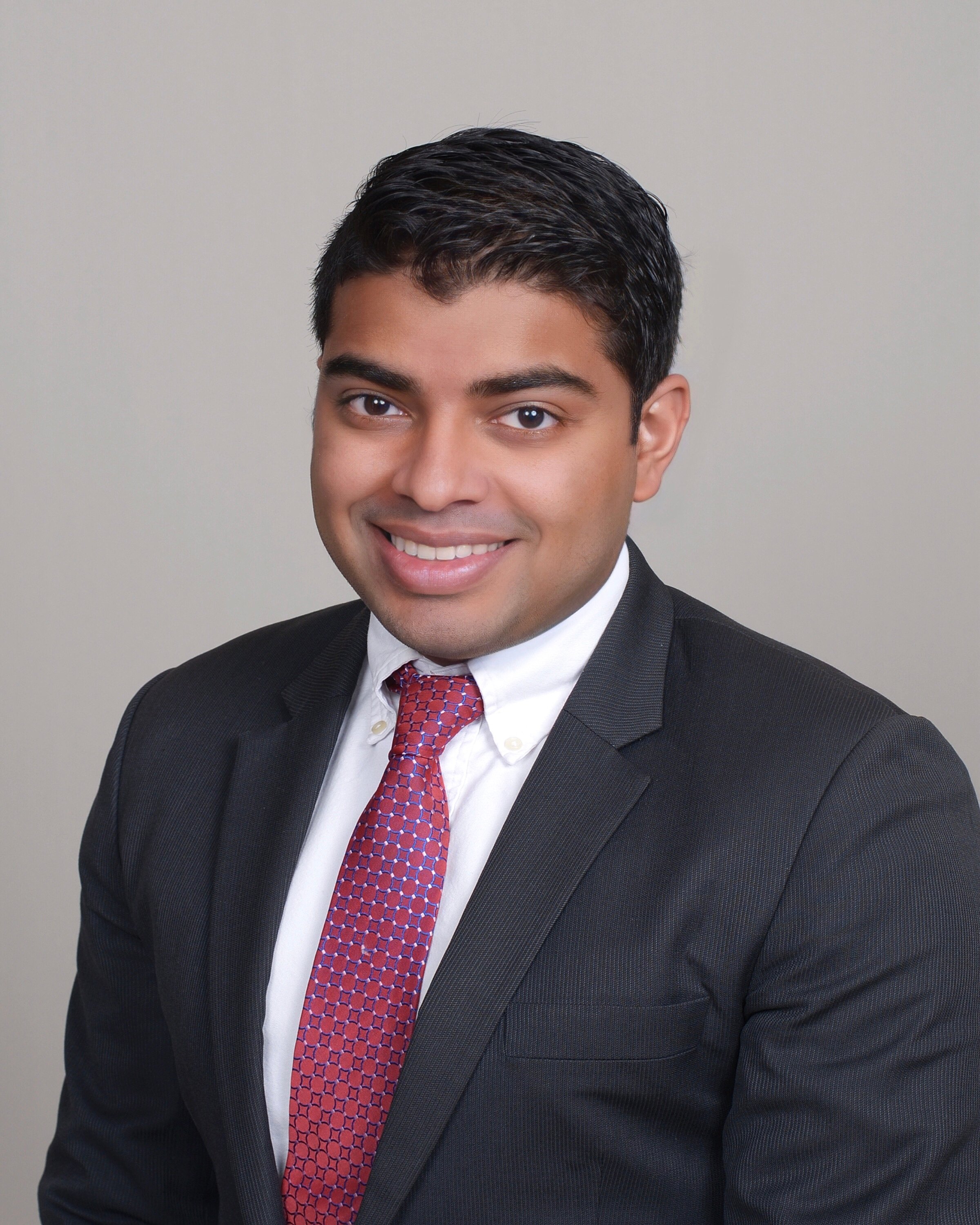 UMHS student Nihal Satyadev. Photo courtesy of Nihal Satyadev.
Nihal Satyadev, fourth-year UMHS student
UMHS: There's a misperception that really the only people that need to worry about doing research in med school are those who want to go into research following medical school. We want to get your thoughts on why you think med students should pursue research while they're in medical school.
Nihal Satyadev: Yeah, absolutely. I serve as the founder of the Caribbean Research Group, and we actually select some high-performing students from UMHS, from St. George, Ross, other Caribbean medical schools. And we partner with attendings in the US and Canada to conduct virtual research and to increase interests among Caribbean medical students about research. And in doing this, we have monthly journal clubs, and we really discuss research papers in depth. I think the real value in research from a medical student perspective is not so much just for the resume creation, but for the critical thinking that is required when managing patients. Oftentimes, as we've seen with the COVID pandemic, medical management can change on a dime. So, it's really important to understand not just what is the standard of care that's published only after several years and years of systematic reviews in meta-analysis, but how are we able to understand some of these small studies, what are the discrepancies in them, and how do we translate some of the clinical findings when we look at clinical trials into what we're prescribing for our patients.
And I think ultimately, those are some of the key things that, regardless of what specialty you're going into, are going to be critical for optimal management. But I do agree with the notion that research is not a requirement to match, but I do think to match in certain specialties. But I do think it is a very beneficial tool to have in your cognitive toolkit, so to speak.
UMHS: Please talk a little bit more about what you're doing with the Caribbean Research Group and how students not only at UHMS but at other medical schools can get connected with research opportunities.
Nihal Satyadev: I was involved with images research while I was on campus, and it was a great opportunity. We got stuff published pretty quickly. The administration and the professors were very helpful in teaching us some of the basics of what goes into these research projects. The work that we're doing with the Caribbean Research Group is really built off some of the things that I've learned during my time on the island. But the idea is more so to connect students with attendings who are in the US and Canada to work on virtual projects. So, it's a little bit of a separate scope in terms of what UHMS is particularly working on. And we're still pretty young. I mean, we're only about 16 months into this project approximately. We do plan to actually reach out to UHMS to see if we can collaborate, but our timeline around that was we're going to reach out sometime in spring 2023 when we're a little bit more established. But the collaboration opportunities, I think, are definitely there and we definitely do want to try as much as possible to not reinvent the wheel.
UMHS: Since it is Alzheimer's Awareness Month, please tell us about your work with CareCore and what inspires your work with elderly patients.
Nihal Satyadev: My work is really segmented into what can I do towards addressing the cure and from the scientific angle, and then what can I do in terms of addressing the care from more of a public health angle. I would say my main focus of work over the last eight years has been through the nonprofit, The Youth Movement Against Alzheimer's. So, we're now the largest nonprofit in the country in providing opportunities for high school and college students to volunteer and advocate against the disease. We have about 29 chapters across the country. And that work is really to let the younger generation know that Alzheimer's is not really just a disease of the elderly, but it has very significant ramifications for our healthcare system. It's currently the most expensive disease. It's going to double in its prevalence in the next 10 to 15 years, which puts high level of undue burden on our healthcare system that we don't really have a solution for.
I think the work around that and the work around the CareCore, which is the legislative side of things, is really how do we create a workforce to address this issue. One of the biggest issues with our overall population is we're entering a time period unlike any previous time in history, which is having such a higher percentage of our population be our older adults as compared to having such a lower percentage of our population be in the workforce and in the pediatric group. And so that really puts huge workforce strains on the overall system.
And then that work really translated to me also being interested from the scientific side on working on Alzheimer's disease, and so a lot of my projects have been focused on that. Two summers ago, I worked in a lab that's looking at a CRISPR/Cas9, which is essentially a gene editing therapy for Alzheimer's disease that's entering late-stage animal trials this year. This upcoming year. And then most recently, my work's been around rapidly progressive dementia, which is essentially any sort of dementia that goes from a baseline state to essentially a severe dementia state within one to two years. And that is a presentation that is more commonly seen in early onset Alzheimer's, so people under 65 that get Alzheimer's disease. So those are my current focuses, but ultimately, I'm interested in using big data to find more therapeutic approaches to Alzheimer's.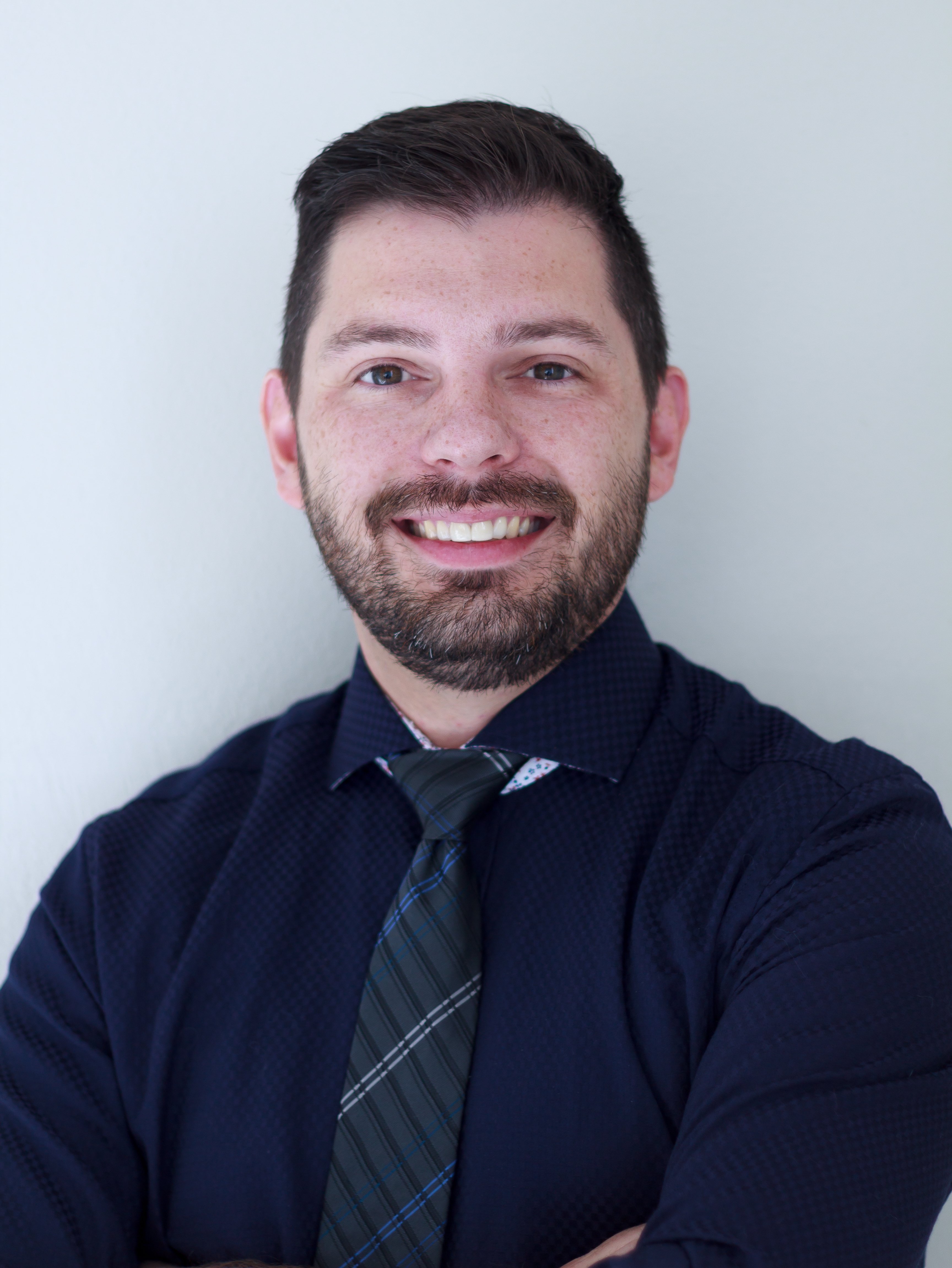 UMHS professor Dr. D. Craig Ayre. Photo courtesy of Dr. Ayre.
Dr. D. Craig Ayre
UMHS: Why is research important for med students?
Dr. D. Craig Ayre: For med students, while they're going through the training process, research is applied medicine. It is the ability to take something that, at this point has been theoretical or conceptual, and begin to work with it, and seeing what medicine looks like from a practical standpoint. Medicine is a practice-based activity that goes beyond theory. From a benefit perspective, not only is it an enormously valuable teaching experience, but it also starts providing some of that clinical experience, some of that practical, "this is what you're going to do, this is what you're going to see," experience. You're also contributing to that body of knowledge that we as professionals all draw on. So, it shifts the dynamic from "I'm a consumer of knowledge that someone else has generated," to "I have now contributed to the generation of knowledge for all of us." Becoming part of the research and practice community is entirely what the training process is about.
UMHS: Is research in med school just for students who want to pursue PhDs or lab work?
Dr. D. Craig Ayre: No, absolutely not. Research is a fundamental skill that is required for every physician. We think about research as people in lab coats with beakers, but research is about, "How do I frame a question? How do I tell good knowledge from bad knowledge? How do I approach a question where I don't have any experience? How do I become an expert in an area?" That is expected of every physician. You don't have to be in a lab. Your patients expect it. The families expect it. So, research is really a way of thinking; it's not an activity.
UMHS: Does doing research medical school help you in securing residencies?
Dr. D. Craig Ayre: Absolutely, because the USMLE, now in particular, has moved itself from gradations of scores to the pass-fail system. In terms of standing out as an individual who's entering that phase of your medical career, research is what shows that you are contributing, you are well- rounded, you have diversified experience, you are attractive to a program, and you are an individual who fits into many niches. Research is a way of demonstrating not just the base academics, but that you are ready to contribute to an area of practice.
UMHS: What opportunities are there for students at UHMS who are interested in participating in research projects?
Dr. D. Craig Ayre: That one's a broad question. I come from a particular area of research called basic biomedical sciences or foundational science. But there are many areas of medical research. Some are places we traditionally have done more work, and some areas less. However, the opportunities are there for creative people to bring ideas forward, and we have resources here on the island that we can put to them. My being at UMHS, I want to help create another area of strength in basic biomedical sciences.
Areas of strength for us have certainly been in our anatomy department where we do case review-based publications. Other current strengths are in literature-based research such as review articles, which are an excellent area for medical students because it takes the current state of knowledge in an area and it digests it into an accessible, current, summarized version for a practitioner who wants to say, "Hey, I don't really know what the status is of antibody therapeutics (for example). I want to get a good review paper and I want to get up to speed." That's a great area for our students to be involved in right now. Another great area is in meta-analysis, which looks at the results from many publications to look for bigger trends in data than can be identified from a single study. Personally, what I am excited about is adding to our strengths by bringing more basic biomedical sciences as a research topic into UHMS, as a growth area.
Click to register & for more info on "Alzheimer's Disease & Exploring Research in Medical School" on Wednesday, November 16 at 5pm Eastern on the UMHS Facebook, YouTube, Twitter, Instagram and LinkedIn social media channels.


Posted by
Scott Harrah
Scott is Director of Digital Content & Alumni Communications Liaison at UMHS and editor of the UMHS Endeavour blog. When he's not writing about UMHS students, faculty, events, public health, alumni and UMHS research, he writes and edits Broadway theater reviews for a website he publishes in New York City, StageZine.com.