Dr. Eric Adler is a world-renowned, board-certified plastic surgeon and otolaryngologist. Based in San Juan, Puerto Rico, Dr. Adler runs the Adler Clinics (formerly known as Adler Facial Plastic Surgery and Wellness Center) and has more than 20 years of experience. He attended New York Medical College and worked at the prestigious military healthcare facility Walter Reed National Military Medical Center in Bethesda, MD in the Washington, DC area, but he has served patients for decades in Puerto Rico.
When his son Andres Adler was looking for a medical school, he had many choices, as Puerto Rico is a competitive market for medical education. Andres decided to attend UMHS in St. Kitts for his medical education for many reasons, entering first as an ARP (Accelerated Review Program) student to help sharpen his study skills and touch on virtually every Basic Science discipline while working with UMHS faculty members in a personalized setting.
The UMHS Endeavour spoke to Dr. Adler in a telephone interview to get a father's perspective on why he is proud to have his son studying medicine at UMHS in St. Kitts.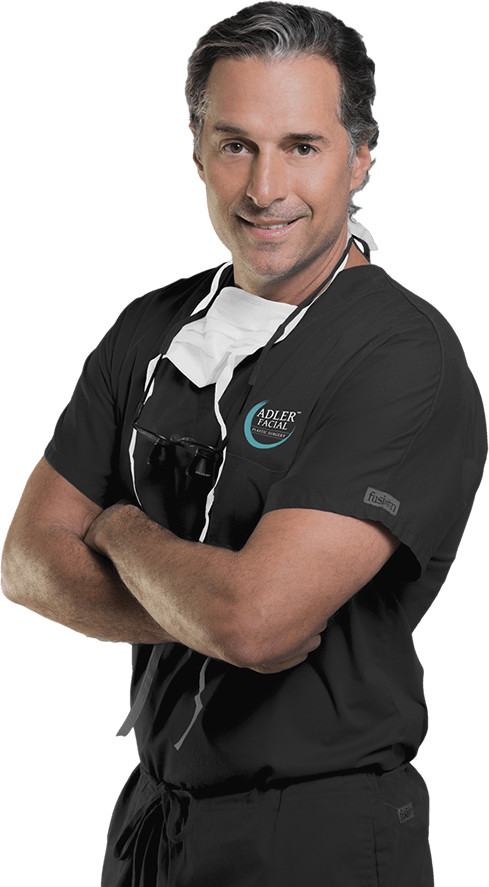 Dr. Eric Adler. Photo: Courtesy of Dr. Adler.
A parent's perspective
As a parent, how did it make him feel having son Andres study at UMHS? Dr. Adler said although he personally attended medical school in New York, he always kept an open mind about Caribbean medical schools. He researched UMHS and spoke with parents of students attending UMHS and discovered the school had a uniquely different system for learning.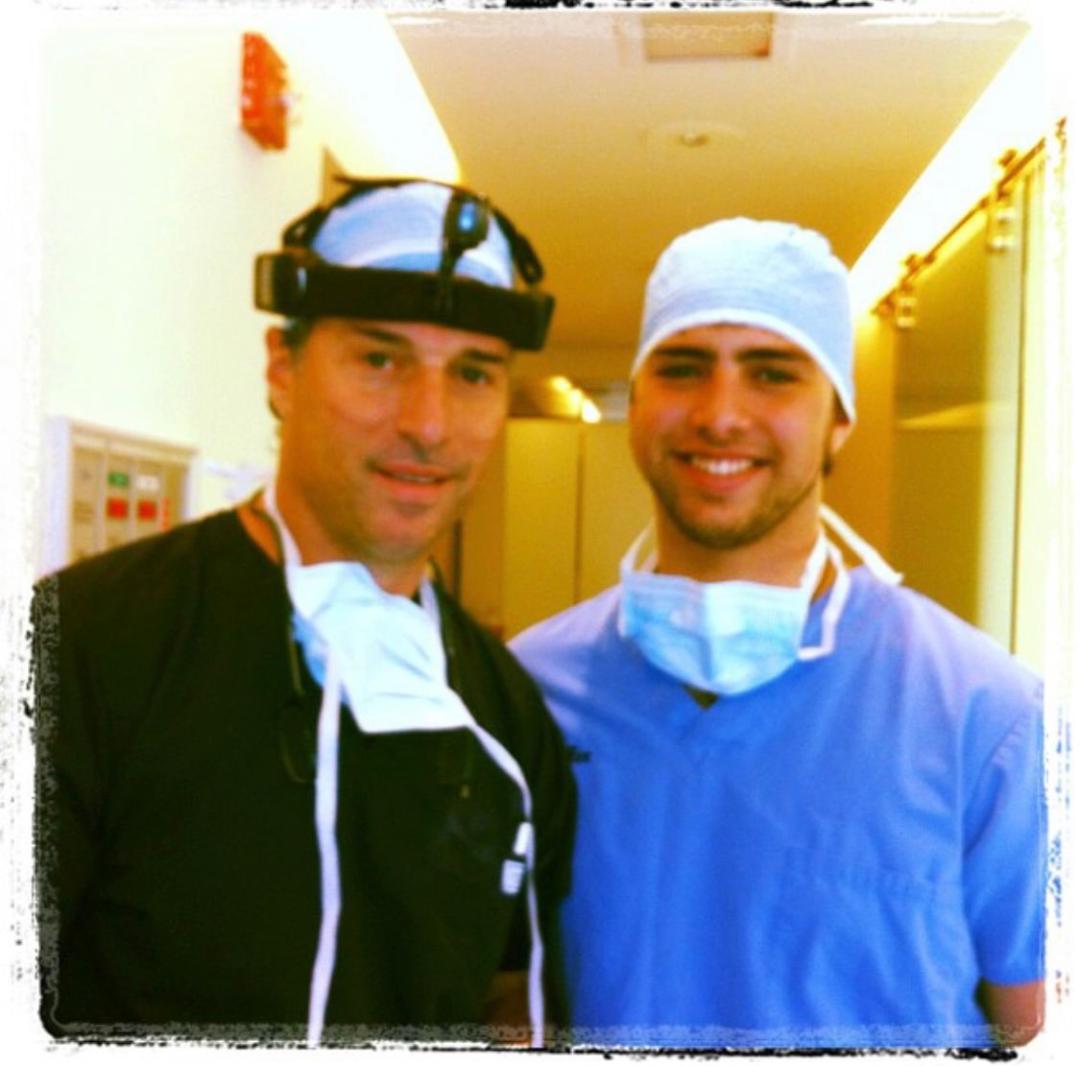 Dr. Eric Adler with his son Andres, a UMHS student. Photo: Courtesy of Dr. Adler.
"I really like the engagement of the UMHS professors with the students and the ratio of students," Dr. Adler said. "It seemed to me that UMHS was everything a medical school needed but it also had a personal touch."
Dr. Adler was especially impressed when he met second and third-year UMHS students.
"It seems like they have a different perspective on medicine. To me, it seems like they are not as tense as the students from other medical schools."
---
Discover if a Caribbean Medical School is right for you.
Learn about the most popular alternative path to becoming a doctor.
---
Why UMHS?
What made Dr. Adler and his son Andres decide on UMHS over other medical schools?
"It seemed to me this school was very into their students getting well prepared for what was coming their way as far as testing and they [strive to] make their students very competitive."
Dr. Adler attended medical school in New York, and his twin brother (also a facial plastic surgeon) attended a Philadelphia med school. He found UMHS offers something other schools do not.
"UMHS seemed like a new thing. I'd never heard of a school being so interested in the education and preparation of its students. Just plain and simple. I thought that with all the information and how competitive it is nowadays, I felt it was important for my son to have this type of preparation and the opportunity that he had to review a lot of the material which would make sure he would not have problems."
He said he thought the ARP option was a great refresher for his son before going on to the complex curriculum of Basic Sciences.
"A lot of people say 'I want my kid to go to Harvard or Princeton or Yale' but I'm not a believer that the school makes the student. The student makes the school."
UMHS Mentoring Program
Andres Adler now attends UMHS in St. Kitts as an EBS student and is the lead mentor in the UMHS Mentoring Program.
"I have seen him while he's doing his virtual semester take care of his study group," Dr. Adler said. "I think that has given him an opportunity to help other students but also, he has to learn the material extra well so he can be a model to these younger or lower classmen in the same institution so I believe this is an incredible opportunity. I understand that not everybody has the time to do it but I believe it is part of becoming a leader."
Dr. Adler with his son, Andres. Photo: Courtesy of Dr. Adler.
Benefits of UMHS
Dr. Adler said his son Andres enjoys attending UMHS for many reasons, particularly the climate and proximity to family in Puerto Rico.
"He likes being in the Caribbean," he said. "He had attended Syracuse University and was there for a couple years where it was a very harsh climate. He loves the weather in St. Kitts. He loves being close to home. We're a very tight family."
Dr. Adler said Andres is learning how unique the UMHS experience is.
"He likes the idea that he has been given the opportunity to help other students whereas he has many friends that are going to medical school elsewhere and he does not see that his peers at other schools are getting the types of opportunities that UMHS is giving."
Andres especially likes the faculty in St. Kitts.
"High on the list of things he likes about UMHS are the professors. He really likes his professors and the variety of professors and he thinks they are world renowned in their different fields and he has a lot of respect for the people leading him to becoming a doctor."
What should parents know about UMHS?
For parents who might be reluctant to send their child to UMHS in St. Kitts, Dr. Adler has sound advice.
"St. Kitts is a tropical island that's not far away from the mainland so geographically it's not like having to fly to Europe," he said. "As a matter of fact, it's probably quicker to get to St. Kitts from the East Coast than it is to go to the West Coast."
Dr. Adler noted that once students graduate from UMHS, they have many opportunities to Match because of all the affiliated hospitals that UMHS has made connections with. It is also possible for UMHS grads to Match into specific specialties.
"Many parents, especially doctors—they may think their kid may not end up getting a gastroenterology fellowship or a cardiology fellowship. A lot of them think these are schools that are more inclined to preparing students for primary care type of programs and not necessarily like brain or heart surgery."
Dr. Adler stresses again that the student makes the school, not the other way around. UMHS could be the right school for many students.
"I believe that being on an island like St. Kitts in these very formative years is not going to be good for every student because I believe there is a perfect school for each student. I think it is a school that many students will be able to connect with what they need to connect with. They will not have as many distractions as being in a bigger city and [that's important] I believe when you are trying to get serious about medicine ."
Why UMHS is popular among Puerto Ricans
Competition for medical schools in Puerto Rico is fierce, but UMHS remains the top choice for some students for many reasons.
"I think culturally Puerto Ricans can relate more to a school that is in the Caribbean and is on an island because there's no question that we like this type of weather," Dr. Adler said. "The second thing is Puerto Ricans are tight knit. People are used to staying with their families and living near their families even when they move on and become professionals. I believe that is one of the big things that has made UMHS very popular."
UMHS is often a good choice for students who have difficulty getting into Puerto Rican schools.
"Every year it has become harder and harder for Puerto Rican students to attend local medical schools and I don't know if it's because of their testing scores or because of their mix of students who come from the mainland but I believe that a lot of students have not had the opportunity to stay in local medical schools and they have found that UMHS [has given them] that opportunity."
Andres' plans for the future
Dr. Adler's son Andres has gained a great advantage by attending UMHS. Others have asked if he would like to transfer to their med school.
"Andres has already mentioned to me there's no way he is going to transfer from UMHS, the school that gave him the opportunity and has taught him how to get prepared for his future."
Right now, Andres is devoted to his studies but he can go anywhere and pursue any specialty in Puerto Rico and the mainland USA after attending UMHS.
"He has some ideas of things he'd like to possibly consider but I have always told Andres that it is best to wait until he finishes his first year of clinicals so he can decide what type of specialty to pursue because he needs to keep an open mind because once you commit yourself to a specialty, it can indirectly make a student not be so interested in other things," Dr. Adler said. "I don't think that's a good thing to do. He definitely knows that when he decides the specialty he wants to do, he has already mentioned that it's possibly going to be on the mainland."
When Dr. Eric Adler finished his post-medical school training, he joined the military and trained at Walter Reed National Military Medical Center in the DC area. When he was his son's age, he wasn't sure what medical specialty he wanted to focus on right away, but he knew he wanted to become a doctor.
"When I went into medical school, l loved sports and I thought I'd end up going into sports medicine but once I had a close encounter with plastic surgery because I was assigned to work with a doctor at a military hospital—that was something that was very important for my decision," he said.
Shadowing program at Adler Clinic
Dr. Adler's office has a shadowing program in which he works with college students each week.
"We have an ongoing program where they come and observe surgery and they can tag on to me while I am taking care of patients," he said. "This year I have a 5th year otolaryngology resident from the Icahn School of Medicine at Mt. Sinai in New York City so I have a resident for the whole month who already got accepted to do a fellowship in facial plastic surgery. Mt. Sinai sent him to Puerto Rico to work in my clinic with me."
When he is not busy with patients, Dr. Adler also works as an associate professor at Universidad Central del Caribe in Puerto Rico.
"I get medical students from there to rotate," he said, adding that he would be happy to work with UMHS medical students in the future.
(Top photo): Collage of UMHS student Andres Adler & his father, Dr. Eric Adler. Second photo from Dr. Adler's website. Photos: Courtesy of Dr. Adler.

Posted by
Scott Harrah
Scott is Director of Digital Content & Alumni Communications Liaison at UMHS and editor of the UMHS Endeavour blog. When he's not writing about UMHS students, faculty, events, public health, alumni and UMHS research, he writes and edits Broadway theater reviews for a website he publishes in New York City, StageZine.com.