2021 was another difficult year for UMHS as we all coped with the realities of the COVID-19 pandemic but our students, faculty and staff still made a difference by volunteering to help vaccinate communities, publishing important medical research, participating in Facebook Live events about crucial medical issues, and more.
The UMHS Endeavour looks back at 2021 and the many achievements from our students, alumni and faculty.
Grad helps women of color succeed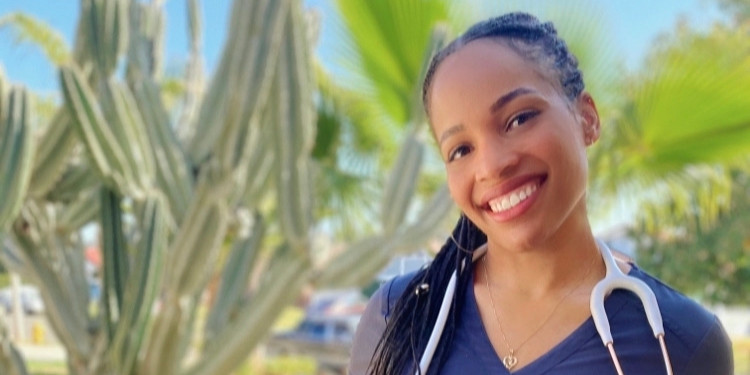 UMHS 2021 grad Dr. Venus Swearingen helped mentor women of color interested in pursuing a medical career.
Photo courtesy of Dr. Swearingen.
Dr. Venus Swearingen is a 2021 UMHS grad working in a family medicine residency at UAMS in Arkansas. In early 2021, Dr. Swearingen was mentoring women of color in the healthcare field.
She spoke to UMHS about common things prospective medical students of color experience.
"The field of medicine lacks diversity," Dr. Swearingen said. "Thus, there is still systemic racism that negatively affects black providers' ability to practice effectively, and it plays a role in the healthcare disparities that currently exist in the black and underserved communities. The goal of mentoring women of color in the healthcare field is to diversify medicine, help reduce the health disparities that currently exist, and do away with systemic racism."
Dr. Swearingen participated in workshops to mentor underserved communities and students of color, talk to them about medicine, offer guidance, and help them succeed.
"The majority of the questions I received from prospective medical students were about studying and various study tips for success."
Dr. Swearingen said medical schools can create more Culturally Relevant Pedagogy and Practices to help women of color interested in medicine.
"Medical institutions can help play a major role in tackling systemic racism issues in the medical field. Our institutions must believe in the importance of diversity and advocate for more institutional initiatives that support inclusion. Medical schools can accomplish this by using a holistic review process to admit students, which is already seen in many Caribbean medical schools. Schools that used a holistic review process experienced increased diversity and no change to student success metrics."
Read more about Dr. Swearingen in the UMHS Endeavour.
Faculty & student research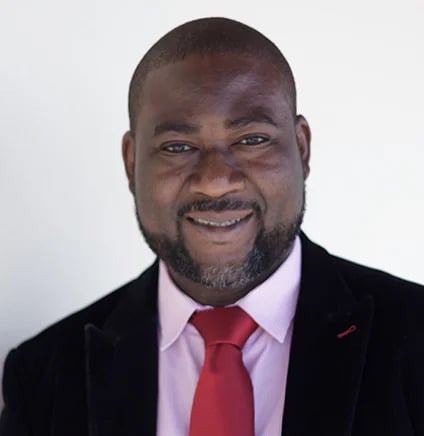 UMHS professor Dr. Fakoya. Photo courtesy of Dr. Fakoya.
UMHS professors Dr. Adegbenro O.J. Fakoya and Dr. Rania Siam both had important research published in the fall of 2021. Dr. Fakoya published a book chapter on "Induced pluripotent stem cells in intestinal diseases" in The Intestine, released by Academic press, with the help of UMHS student Nihal Satyadev. Dr. Fakoya also published "The diagnostic challenges associated with myocardial infarction type 2" in the International Journal of Applied and Basic Medical Research.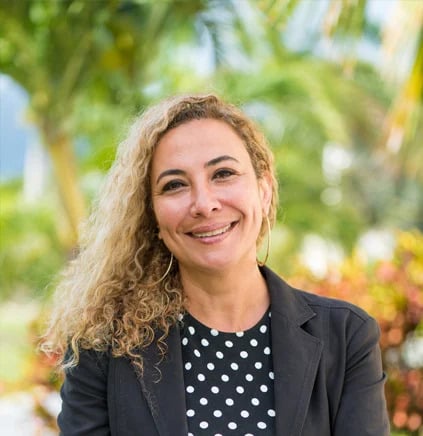 UMHS professor Dr. Rania Siam. Photo courtesy of Dr. Siam.
Dr. Rania Siam was co-author of the study "The association of group IIB intron with integrons in hypersaline environments," published in Mobile DNA. Dr. Siam was also one of many co-authors of "A global metagenomic map of urban microbiomes and antimicrobial resistance" in Cell magazine, Science Direct.
UMHS professors and students also had research published in spring 2021—from Dr. Rania Siam having two articles published, including one in the Lancet Microbe—to work by Dr. Adegbenro Fakoya and students and faculty in the UMHS Department of Anatomical Sciences published in "Anomalous Origin of the Superior Thyroid Artery from the Internal Carotid Artery" in Open Access Macedonia Journal of Medical Sciences. Dr. Edith Esparza-Young and UMHS student Milagros I. Rivera Cora, in collaboration with two other institutions, had their work "The Power of a Doodling Brain: Concept Maps as Pathways to Learning" published in Education Quarterly Reviews on the Asian Institute of Research website.
Read more about Dr. Fakoya and Dr. Siam's published research (and research by other faculty members) in the UMHS blog.
1

st

UMHS grad to Match in CA serves to vaccinate community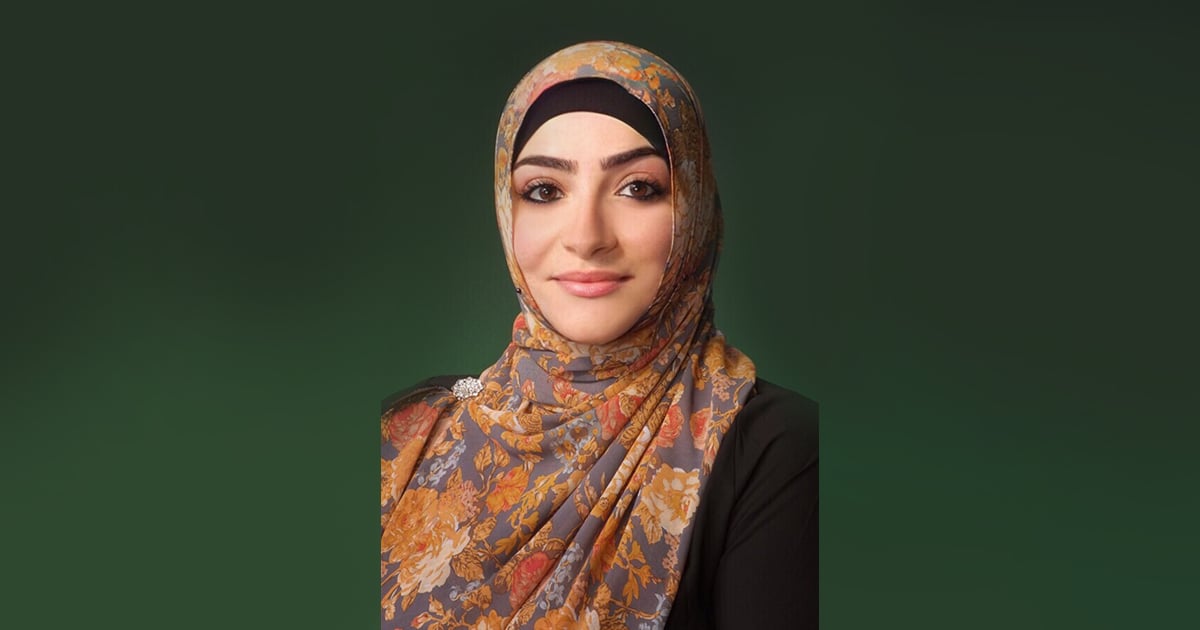 Dr. Sarah Mohtadi, the first UMHS grad to Match in California. Photo courtesy of Dr. Mohtadi.
Class of 2019 alumna Dr. Sarah Mohtadi is the first UMHS graduate to Match in California. She is currently a psychiatry resident at Charles R. Drew University of Medicine and Science in Los Angeles. In addition to putting in long hours as a resident, the California native also helped with volunteer COVID-19 vaccination efforts in the state, and even vaccinated the Mayor of Long Beach, CA.
The UMHS Endeavour spoke to Dr. Mohtadi about why she attended UMHS, what it is like to be the first UMHS grad to Match in California, how she's helped inform the public about COVID-19 and assisted with the vaccine rollout locally, the importance of getting vaccinated, the challenges she faced, and more.
UMHS finally received California recognition in 2020, allowing graduates to Match in California residencies. Dr. Mohtadi was elated to learn she was the very first UMHS grad to Match in the Golden State.
"It feels surreal that I am the first UMHS graduate to Match in California. I remember how my graduating class would talk about the possibility of having residency options in California in the future, but I had no idea I would become part of that reality," she said. "I received my diploma in December 2019 and applied for the 2020 Match. This was my first choice in the Match, and I say this as motivation for others who are interested in applying for residency in California."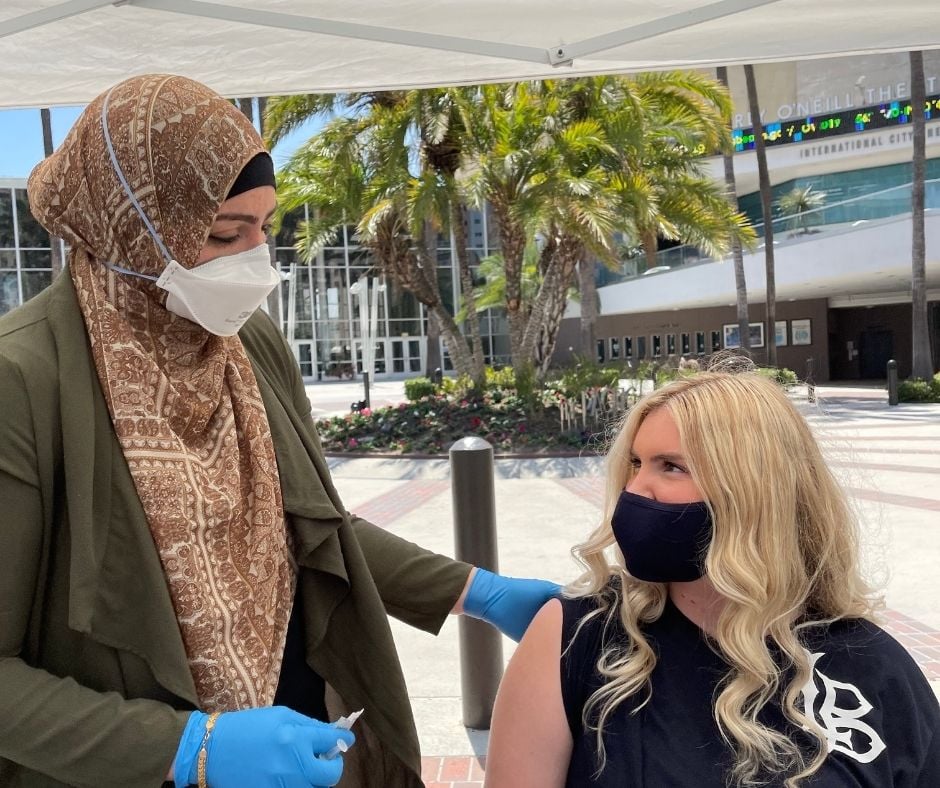 Dr. Mohtadi speaks with a patient in Long Beach, CA about the COVID-19 vaccine. The UMHS grad volunteered to help vaccinate several Southern California communities. Photo courtesy of Dr. Mohtadi.
Dr. Mohtadi applied for the Match during the height of the pandemic in 2020. She was committed to helping the people of California during this unprecedented time and volunteered to assist with medical efforts.
"I think what helped me Match or gave me an extra boost in representation is the continued effort to be part of medical care while I was applying for residency. When the pandemic struck, I immediately signed up to volunteer with the Medical Reserve Corps, which needed medical professionals in Long Beach to help with patients who were sick or needed to get tested for COVID-19. From there, I became a Public Health Physician and was part of the COVID-19 vaccination mission for the City of Long Beach. This allowed me to network with other fields and gave me the experience of community medicine."
She felt a sense of duty to help others while also honing her skills as a future doctor.
"The COVID-19 pandemic was a time for me to really think about my future as a physician. I knew that I needed to help in any way I can. Volunteering was the best way for me to help, while also gaining experience with patient care and practicing medicine at a time where it was scary, chaotic, and unpredictable."
Read more of Dr. Mohtadi's full interview in the UMHS Endeavour blog.
UMHS students volunteer to vaccinate Puerto Rico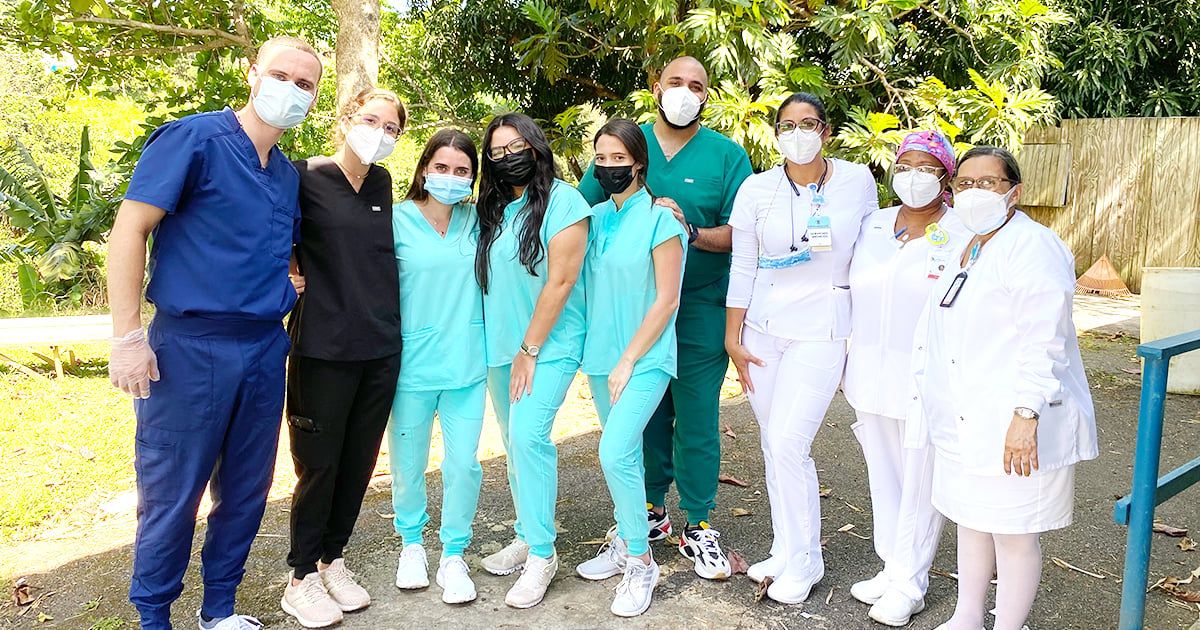 Group photo of vaccination clinic Centro Cultural in Caimito, Puerto Rico. From left to right: Raúl Rodríguez González, Mariana Fernández, Adriana P. González Frontera, Marianne Prada Ramírez, Daiana Burgos Vázquez & Luis E. Morales Jímenez. Nurses from left to right: Ms. Trinidad, Mrs. Traviesos & Mrs. Viggo. Photo: Lcda. Mabel Febres.
A group of UMHS students volunteered their time to administer the COVID-19 vaccine throughout Puerto Rico in May 2021. The Puerto Rico Health Department Administrative Order 2021-492, signed in March 2021, mandated that medical and nursing students can work in vaccination campaigns under the supervision of health care professionals.
UMHS professor Dr. Prakash Mungli said all UMHS students were trained before starting vaccinations and were under constant supervision from professionals.
"Before vaccination, our students were trained by certified pharmacists how to give [an] intramuscular injection," Dr. Mungli said. "After proper training, our students were allowed to vaccinate people. While they vaccinated people, they were under constant supervision by certified nurses and family physicians. Apart from vaccination, our students also helped with paperwork and other voluntary work that was necessary during this vaccination program."
First-year UMHS medical student Luis Enrique Morales-Jiménez wanted to volunteer because he said it offered an opportunity to grow in the medical field.
"Being a volunteer allowed me to have that connection with patients that, after all, all of us in this profession want to have and, above all, I wanted to be a volunteer because it is a blessing and pride for me to be able to serve in my country," he said.
Mr. Morales-Jiménez said volunteering has given him an opportunity to actually listen to patients for a few minutes.
"Many times they come so loaded with fear, so it is very satisfying to be able to listen to their thoughts and what they feel, and then have the opportunity to educate them; that way their fears are minimized or disappear."
He has worked in two different locations administering first and second doses. In total, the UMHS group has given approximately 1,200 doses. He has personally given people Pfizer, Moderna and Johnson and Johnson vaccines.
Mr. Morales-Jiménez said he has run into a few issues, such as vaccine hesitancy.
"I believe that the misinformation that exists in social media contributes to the fact that when patients go to be vaccinated, they arrive with many doubts, fears, anxiety, etc. We have had patients who arrive with high blood pressure due to the anxiety caused by getting the vaccine, as we have also had patients who feel dizzy. In those cases, we have to intervene to try to calm the patients down."
For more about UMHS students volunteering to vaccinate Puerto Rico, read the full post in the UMHS Endeavour.
Alumni & Faculty Facebook Lives
UMHS alumni and faculty held livestream events via Facebook Live to educate medical students and the general public about topics ranging from LGBTQ+ Medicine to psychiatry and COVID-19 vaccines and the many myths about them.
Boot Camp for LGBTQ+ Medicine & Theory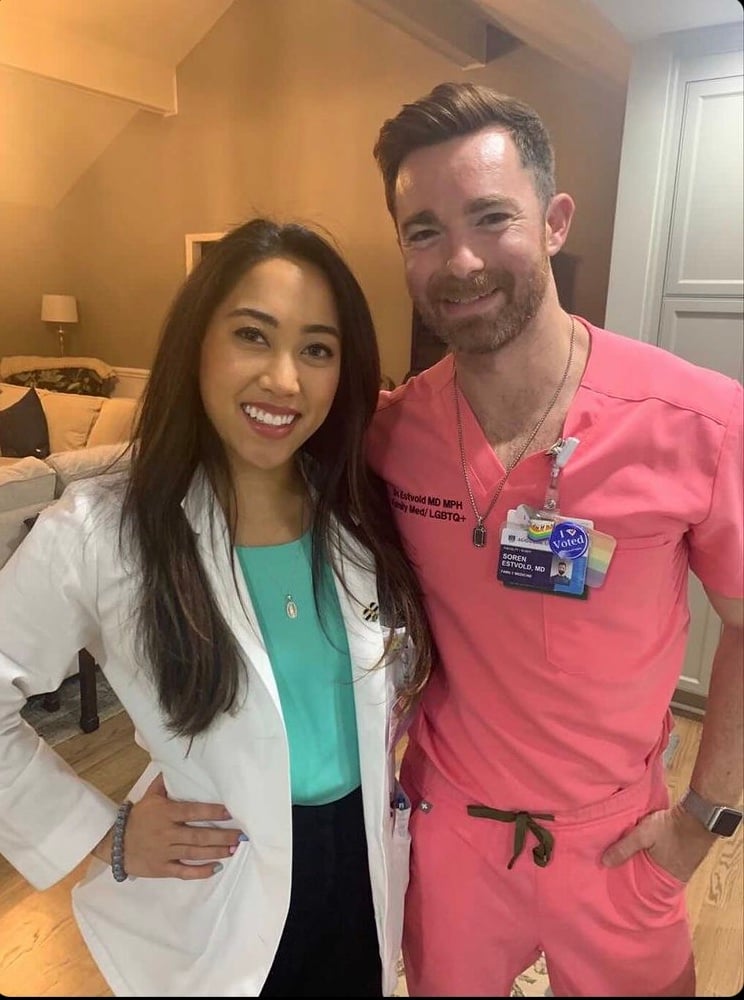 UMHS student Priscilla Bigol & UMHS alum Dr. Søren Estvold hosted a "Boot Camp for LGBTQ+ Medicine & Theory" in June 2021. Photo courtesy of Dr. Estvold.
UMHS alumnus Søren Estvold, MD, MPH (Class of 2018) is in a Family Medicine residency at Augusta University Medical Center in Georgia. He proudly wears "LGBTQ+" on his hospital scrubs to show that patients can feel safe with him. Dr. Estvold and his colleague, Priscilla Bigol, a fourth-year medical student at UMHS and a straight ally, hosted "Boot Camp for LGBTQ+ Medicine and Theory," in June 2021.
Dr. Estvold and Ms. Bigol spoke about treating LGBTQ+ patients with dignity and treating their unique health challenges. Dr. Estvold also spoke in a blog post about dealing with homophobia, volunteering at an LGBTQ+ health clinic in Georgia, treating transgender patients, why he created an LGBTQ+ Medicine Guide and badge, and more.
Facebook Live on National Suicide Prevention Week & the State of Psychiatry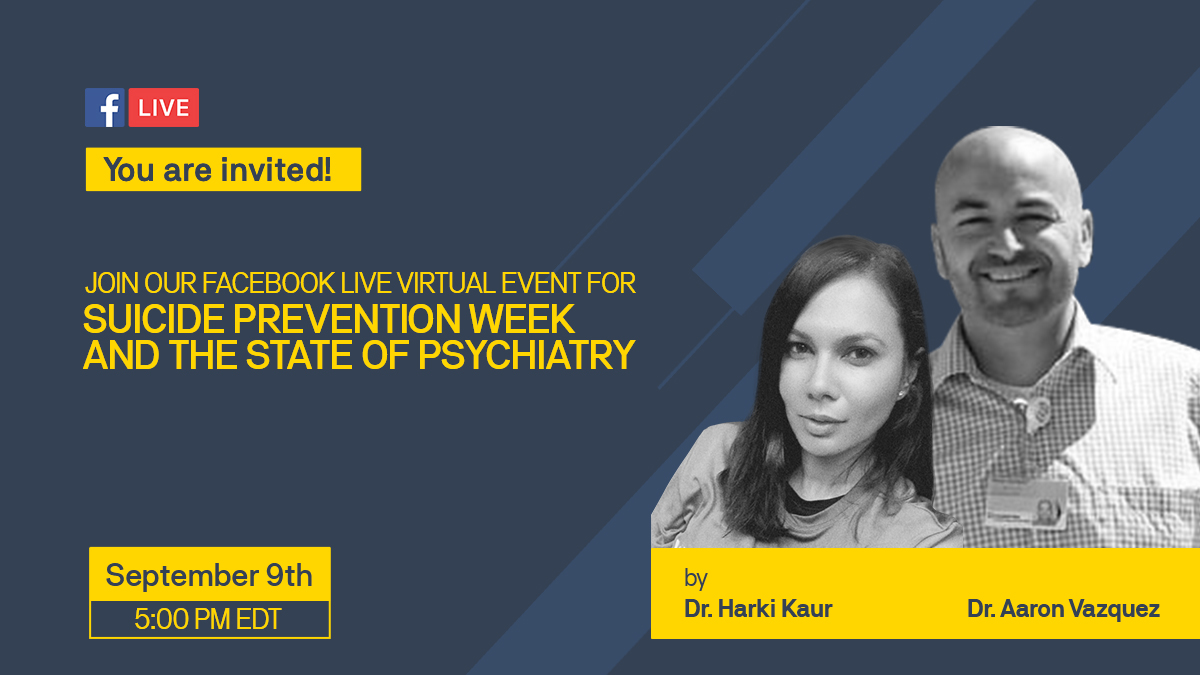 Promo for a Facebook Live with UMHS grads Dr. Harki Kaur & Dr. Aaron Vazquez
UMHS Class of 2015 graduate Dr. Aaron Vazquez completed his residency in Psychiatry at Case Western University in Cleveland, OH and works as an inpatient psychiatrist and medical director and medical director at Intermountain Healthcare St. George Regional Hospital, a 284-bed hospital in St. George, UT. He currently teaches and advises medical students as an adjunct faculty member at Rocky Vista University College of Osteopathic Medicine. Dr. Vazquez and 2017 UMHS graduate Dr. Harki Kaur, a fourth-year Psychiatry resident at Case Western University in OH, hosted a Facebook Live on National Suicide Prevention Week and the State of Psychiatry in September 2021 in recognition of National Suicide Prevention Week September 5 to 10, 2022.
The UMHS Endeavour spoke to Dr. Vazquez about how UMHS prepared him to become the psychiatrist he is today, his thoughts on the specialty, the high suicide rates for doctors and medical students, new, cutting-edge treatments for depression and mental health conditions, why primary care physicians must be properly trained to screen for mental health issues, common warning signs for possible suicide, and more.
2017 UMHS graduate Dr. Harki Kaur was also interviewed in the blog about her psychiatry career after graduation.
Dr. Harki Kaur is originally from India. She and her family moved to the Boston area. Dr. Kaur attended the University of Massachusetts Amherst. She studied Public Health. Before going to medical school at UMHS, she also worked at a detox center in Springfield, MA.
"I worked very closely with psychiatry residents and also worked with therapists and social workers and also a lot of psychiatrists," she said. "And I think that's kind of where my interest developed. I think the reason why I picked psychiatry is I knew I wanted to do it going into medical school because of my background."
While at UMHS, Dr. Kaur took several psychiatry rotations, such as adult psychiatry, child psychiatry and forensic psychiatry. The scheduling of different psychiatry rotations at UMHS helped her tremendously, further igniting her passion.
"I really enjoyed it," she said, adding that getting to work in different areas of psychiatry helped solidify her interest in the specialty.
She took a gap year and did research at Yale in their Psychiatry Department. She completed her first year of residency in a transitional year at Coliseum Medical Center through Mercer University in Macon, GA.
"After my first year of transitional year, I got accepted straight into second year into the psychiatry program at Case Western Reserve University in Cleveland, Ohio," she said. "So, I am finishing up. I'm in my last year right now."
She completes her fourth and last year of residency in June 2022. Read more about Dr. Kaur in her blog interview.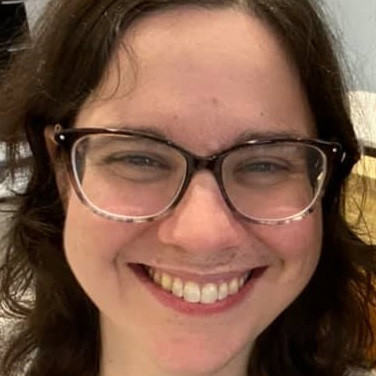 UMHS professor & COVID-19 expert Dr. Nichole Cumby. Photo courtesy of Dr. Cumby.
Ask a Microbiologist Facebook Live about COVID-19
UMHS professors Dr. Rania Siam and Dr. Nichole Cumby hosted the "Ask a Microbiologist Facebook Live" about the COVID-19 vaccines. The two professors discussed the facts and myths about the vaccines to help inform med students and the public about using these life-saving medications to help end the pandemic.
Zain Hussain wins 2

nd

place in ophthalmology research awards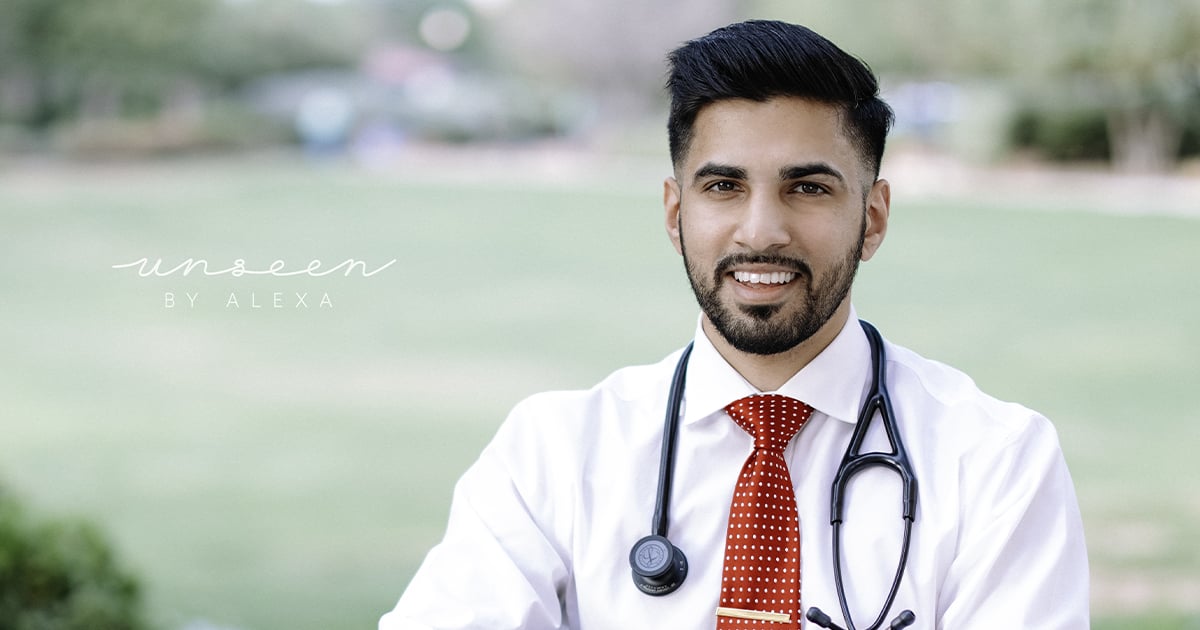 UMHS student Zain Hussain. Photo by Unseen by Alexa.
In August 2021, UMHS student Zain Hussain won Second Place in the Rabb-Venable Excellence in Ophthalmology Awards for a poster presentation on "Impact of Marital Status on Survival in Patients with Choroidal Melanomas: A SEER Analysis" with Claudia Maria Prospero, MD as mentor. Dr. Dan S. Gombos, the co-director with Retinoblastoma with the MD Anderson Cancer Center in Texas Medical Center, contributed to the development of the project and as a corresponding author. Mr. Hussain tied for Second Place with Jessica Brinson of Howard University College of Medicine.
UMHS spoke to Mr. Hussain, a California native, about the award and what medical students and young doctors should know about choroidal melanomas, how marital status can have a positive effect on this type of cancer, who is at risk, treatment and survival rate, and more.
He is pleased he received the award, but said he is more interested in the poster's impact on medicine and the field of ophthalmology in particular.
"It's less about the award and more about the tangible impact on current clinical care," he said. "Being advised by well-respected ocular oncologists that our particular investigation is not only uniquely contributory to the ophthalmic literature— but also has the capacity to influence current clinical guidelines and patient care—is incredibly satisfying. While creating a personalized impact on a patient-by-patient basis is also especially rewarding, identifying outcomes with the potential to generate a meaningful impact on a systemic level in the psychosocial niche of oncologic and ophthalmic care is truly commendable."
Read more about Zain Hussain and the Rabb Venable Awards in his interview with the UMHS Endeavour.
UMHS student Jared Sharza gets published

UMHS student Jared Sharza. Photo courtesy of Mr. Sharza.
UMHS M4 student and Healthcare Leadership Academy Scholar Jared Sharza had an "Op-Med" titled "Why Networking is Important for Med Students" published in the online journal Doximity. He spoke to UMHS about his work during 2021.
"This past year I have been running a group called Medivation IMG that connects international graduates with current foreign medical students to create opportunities for mentorship, career advising, and general networking within our own niche of current and future medical professionals. We talk to residents, fellows, and attendings about their specialties, about their residency training, and what it takes to be a successful candidate in their field. We also ask about their favorite memories from studying abroad as it is a common experience that connects us all. This opens the opportunity for students to connect directly to mentors after our sessions.
"With my final rotation of med school, I ended up having a lot of extra time on my hands. I found myself reflecting on the success of the group and felt that it was important to write up an article to increase awareness about the skill of networking and how it can be useful for medical students in particular. As foreign medical students, there's traditionally been a cultural stigma within the practice of medicine that limits the amount of opportunities that are available to us, especially when it comes to post-graduate training in residency. The essence of my article is that networking is a skill that allows you to open doors that may not otherwise be available to you. For instance, being offered an interview to a competitive program/specialty because a successful alumni affiliated with that hospital advocated on your behalf. I first uploaded my article to LinkedIn where it was met with a lot of support. I received a few direct messages from healthcare leaders who suggested I share the article to different channels, including Doximity. I reviewed the process for submitting an 'Op-Med,' and submitted my article, with a low prospect of ever hearing back from them. The following week I received a reply from them saying my article had been accepted for publication. It's been very encouraging to see all the comments from practicing physicians who reiterate the subtle importance of networking in medicine for professional development and career advancement."
UMHS students & professor publish paper on COVID-19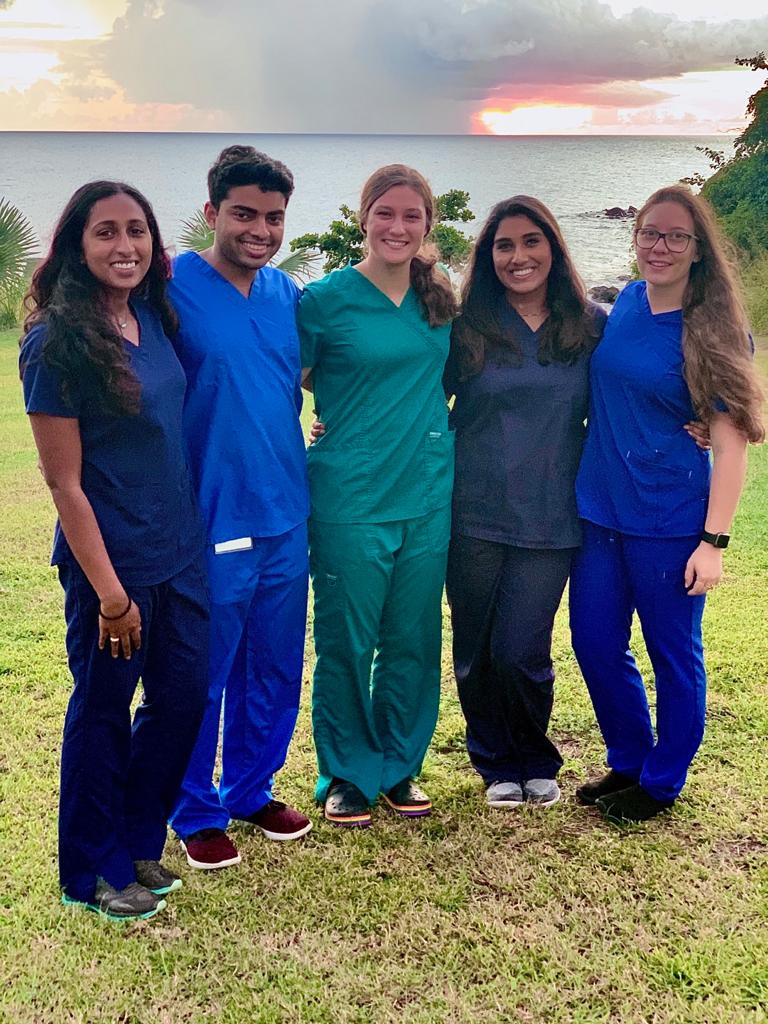 UMHS students (left to right) Ananya Vungarala, Nihal Satyadev, Tess McClenahan, Andrea Kallumadyil & Samantha De Filippis published a paper on B.1.1.7, a recently discovered variant of severe acute respiratory syndrome coronavirus 2 (SARS-CoV-2) associated with increased transmissibility. Photo courtesy of Ms. Kallumadyil.
"Perspectives into the possible effects of the B.1.1.7 variant of the severe acute respiratory syndrome coronavirus 2 (SARS-CoV-2) on spermatogenesis," is a review paper published by UMHS Professor Dr. Kulkarni, University of Tennessee Professor Dr. Waters BS UMHS students Andrea Kallumadyil, Tess McClenahan, Samantha De Filippis, Ananya Vungarala and Nihal Satyadev.
The paper discusses the effects of the B.1.1.7. variant on spermatogenesis. B.1.1.7 is a recently discovered variant of severe acute respiratory syndrome coronavirus 2 (SARS-CoV-2) associated with increased transmissibility. Recent findings indicate that this variant has a propensity to infect adolescents and children at higher rates than adults.
We spoke to Andrea Kallumadyil about the publication.
"This has been a hot topic in the virology and reproductive medicine fields and we are proud that the UMHS family has contributed to the discussion," she said.
Read the full publication through the link @ https://www.degruyter.com/document/doi/10.1515/jbcpp-2021-0083/html
(Top photo) Collage of 2021 UMHS students & faculty by Victoria Ross.

Posted by
Scott Harrah
Scott is Director of Digital Content & Alumni Communications Liaison at UMHS and editor of the UMHS Endeavour blog. When he's not writing about UMHS students, faculty, events, public health, alumni and UMHS research, he writes and edits Broadway theater reviews for a website he publishes in New York City, StageZine.com.