UMHS Clinical Site Coordinator Mary Abel in Michigan enjoys working with UMHS clinical students. Ms. Abel is known by staff and students alike for her good nature and positive, upbeat attitude.
The UMHS Endeavour spoke to Ms. Abel about the many ways she helps UMHS clinical students, what a typical day is like for her, advice for clinical students, managing stress, and more.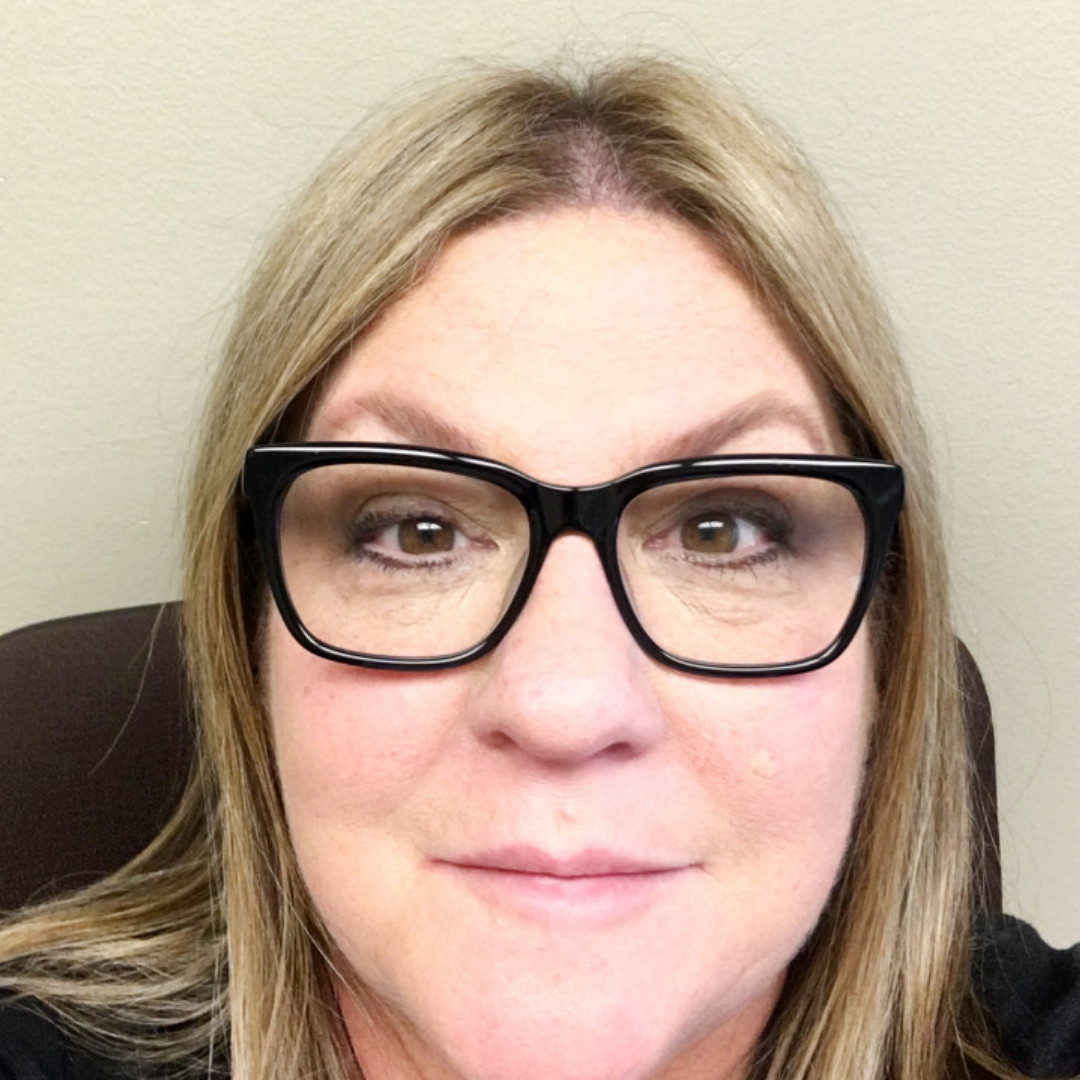 Mary Abel, UMHS Clinical Site Coordinator. Photo courtesy of Ms. Abel.
Working for UMHS since 2015
Mary Abel became the Clinical Site Coordinator for UMHS in 2015. She was working for the IM Hospitalist group at McLaren Oakland and was recommended for the job by the DME at that time.
"My background is medical based. I took the long road for my education. I went to college, then Radiologic Technology School, then became a CT Tech for years, and then back to school for more education in Health Care Management. I am committed to being a lifelong learner."
A Day in the Life
What's a typical work day like for her?
"A typical day usually starts with an early text from a student who either needs something or has forgotten something. After I arrive to either office, I check on happenings in Med Ed, then answer emails, or meet with students to discuss rotations, electives, Match, jobs for after completing med school waiting for residency to begin, mini-CEX evaluations (Mini Clinical Evaluation Exercise) to be sent for ECFMG certification. I also collect student end-of-rotation evaluations from preceptors. I do things differently daily depending on the time of the calendar year. I help students transition from third to fourth year for scheduling what electives to take to reflect on the specialty they want to match in."
Advice for clinical rotations
Ms. Abel also advises students on taking rotations where there is a Match opportunity and how much study time is needed for testing like Step 2 or CCSE.
"I try to help them stay on track for Match/graduation," she said. "I use guidelines set by the administration at UMHS who prepare, and provide detailed information for, all of these tasks. The information they provide is key to the students' success in completing these important tasks. All of the staff in each department of UMHS I have contact with is so helpful in preparing me to help our students for each step needed to stay on track for graduation .
Getting to know students is especially rewarding for Ms. Abel.
"I enjoy working with the students and creating relationships built organically, having face-to-face time to get to know them personally and professionally. My favorite thing is watching them grow in their journey in completing third and fourth years as medical students.
What should students know about clinical rotations in general?
"Most importantly, they need to know that this is a learning environment meant to help them become proficient future physicians by teaching them all of the skills and knowledge they need for success in practice. They need to commit to making the most of every rotation. Find something good. Be on time and ready to work. Be the first in and the last one out. Accept all challenges to improve and gain new skills. If you're asked a question and you don't know the answer, go look it up after you're off service and give the answer to the person who asked the question so they can see you follow up and know their time teaching means something to you."
Students should ask for help during clinical rotations if they don't understand something or simply need assistance. Ms. Abel said this is 100% important.
"You make yourself better when you ask for help or guidance. You're taking advantage of the resources offered when you do. You're here to learn so asking for help is a good thing which is expected in a teaching institution."
She said clinical students should be eager to learn and ready to participate at all times.
"Be respectful by being on time and prepared. Make each rotation a good experience by finding the best way to learn while you're there."
Minimizing stress is also crucial.
"Minimize stress by treating yourself well. Get as much rest as you can. Have balance by making time for study, downtime, social time, etc. If the site offers wellness events, participate."
What else?
"Enjoy the journey," she said. "Don't worry about what anyone else is doing. Make your plan to be what works best for you. Be kind and helpful to others. Treat everyone like you want to be treated. Celebrate all the small successes that get you closer to the completion of medical school. Congratulate yourself on a huge accomplishment when you have come to the end of school."
(Top photo) UMHS student Laura Mena-Albors, UMHS Clinical Site Coordinator Mary Abel & students Kristian Rosario & Valeria Fomitecheva. Photo courtesy of Ms. Abel.

Posted by
Scott Harrah
Scott is Director of Digital Content & Alumni Communications Liaison at UMHS and editor of the UMHS Endeavour blog. When he's not writing about UMHS students, faculty, events, public health, alumni and UMHS research, he writes and edits Broadway theater reviews for a website he publishes in New York City, StageZine.com.