We are excited to announce some important changes to UMHS' Accelerated Review Program (ARP).
Starting May 2023, you can:
Apply directly to the ARP program at umhs.org/apply
Attend ARP remotely from your home or attend in-person on our St. Kitts campus

Qualify for an

$9,000 merit-based ARP scholarship covering most of the cost of tuition


At the University of Medicine and Health Sciences, we are deeply committed to helping you achieve your dream of becoming a physician. It is in this spirit that we offer the Accelerated Review Program (ARP), a one-semester preparatory program designed to fully equip you for the academic rigors of medical school. ARP is designed for students who have the motivation and talent to become great physicians, but who need additional academic and study skills support to ensure they will succeed in the rigorous UMHS medical education program. Upon successful completion of ARP, you will be formally admitted into the UMHS medical school program. Students who complete ARP tend to become some of the strongest medical students at UMHS.
Apply Directly
Students who want to build on their academic foundation to ensure their success in medical school may apply directly for ARP at umhs.org/apply. Otherwise, students who have applied to the medical school will be accepted into ARP if the admissions committee determines that the student's performance and academic success would be substantially improved by this one-semester program.
Attend Online or In-person
UMHS recently developed two options for students entering ARP. An online option gives students the freedom and flexibility to enter the program from the convenience of their homes and participate in class virtually alongside their on-campus classmates. This is especially enticing for professionals who can benefit from this phenomenal experience while remaining committed to their current position.

For those who want to have an in-person experience, we also offer the program at our state-of-the-art campus in St. Kitts, where you'll have full access to our learning specialists and medical school faculty, as well as our anatomy lab, library, and learning resource center. You will also enjoy the collegiality of a medical school environment.
New ARP Scholarship
As an incentive to excel in this program, we have developed a new merit-based scholarship to reward our high achievers. To qualify for an Accelerated Review Program (ARP) $9000 scholarship spread out over the course of basic sciences, the student must have achieved a grade of a B or greater in ARP. Students who have maintained a B or greater will automatically qualify for the scholarship.
Learn more about the Accelerated Review Program on our website, contact ARP Alumni and student ambassador Allyson Shipp, or our admissions team for more information.
Watch the video below to learn more and hear directly from former ARP students.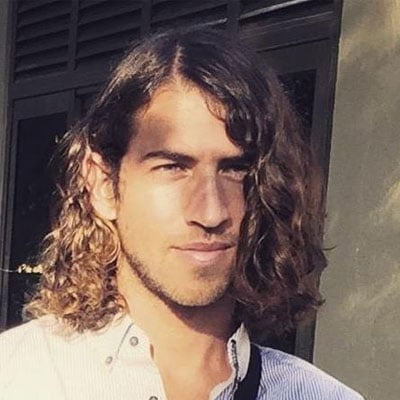 Posted by
Ryan Ross
Ryan is the Director of Marketing at UMHS. He holds a Masters in Public Health from the University of Southern California and a BA in Marketing from the University of Maryland, College Park. He is also a musician an avid outdoorsman.