The UMHS Endeavour spoke to a UMHS professor and an official at the St. Kitts Sustainable Destination Council about the project.
Dr. Julie Graves, Associate Professor of Epidemiology, Ethics, Behavioral Science, and ICM, spoke to the Endeavour about specific things UMHS students can do to avoid using one-time use plastics to help preserve the seas and ecosystem in St. Kitts.
"First, students can bring their own re-usable water bottles to school - we have a fountain designed to refill water bottles, and we can make a huge difference by dramatically cutting back on plastic disposable water bottles," Dr. Graves said. "Choosing sodas that come in glass bottles and aluminum cans over those in plastic will also make a big difference."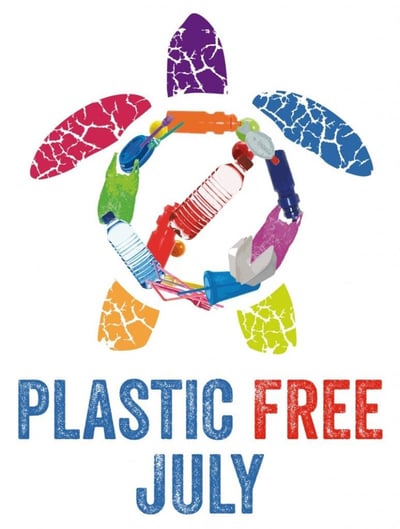 Dr. Graves also suggested "saying no" to plastic straws and plastic bags and bringing washable forks, knives and spoons with canvas bags.
"Students, through their student government representatives, can meet with campus officials to ask that Styrofoam containers used for food sold on campus be replaced with biodegradable paper or other material containers, and that a student's own container (covered plates, jars, Tupperware) could be used instead of disposables," she said. "Off campus, using canvas bags for groceries and following the steps above can help lower the plastic burden on our land and sea animals, and reduce trash in our environment."
Dr. Graves spoke about the plastic problem in a recent Facebook video.
The UMHS Endeavour also spoke to Annette Esquibel, Coordinator of Sustainable Tourism, St. Kitts about exactly why plastics are such a threat to the ecosystem in St. Kitts, how discarded plastics end up in the seas around St. Kitts and harm the marine life, and how last month's Plastic-Free July was part of a large effort to make people think twice about using plastic in St. Kitts and simple ways to make a difference to preserve the St. Kitts ecosystem. Following is a question-and-answer interview with Ms. Esquibel.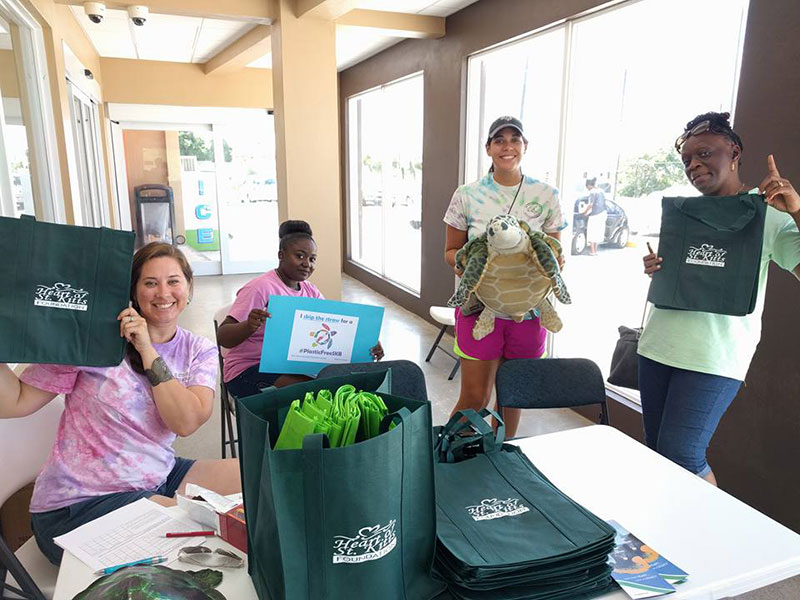 PART OF THE SOLUTION: SDC, St. Kitts Sea Turtle Monitoring Network, & Heart of St. Kitts representatives are all smiles at the reusable bag and outreach events during Plastic-Free July. Photo: Courtesy of SDC/Heart of St. Kitts Foundation
UMHS Endeavour: I've been reading up on the St. Kitts Sustainable Destination Council and your efforts to help rid the problem of plastic in the ocean. I read that eight million tons of plastics leak into the ocean each year around the world. Why are plastic bags and single-use plastic items (like plastic forks, spoons, etc.) such a threat to the seas in St. Kitts?
Annette Esquibel: One-use plastics are a huge threat to environmental and human health everywhere, but especially on a small island like St. Kitts. These items are designed from a material that does not degrade- at best it breaks down into tiny pieces called nurdles. Nurdles are ingested by marine life and the toxins in the plastics are absorbed into these fish, which we then eat every day.
Plastic bags and straws pose an extra threat to sea turtles which regularly eat jellyfish. Plastic bags and jellyfish in water look very similar and once a turtle starts to ingest something, it is physically impossible for it to stop. There are multiple posts on the page with infographics about how much plastic is in the ocean and exactly how much harm it is currently doing. I would also suggest you watch one of the interview clips of Sara Ramirez as she does a much better job explaining than I!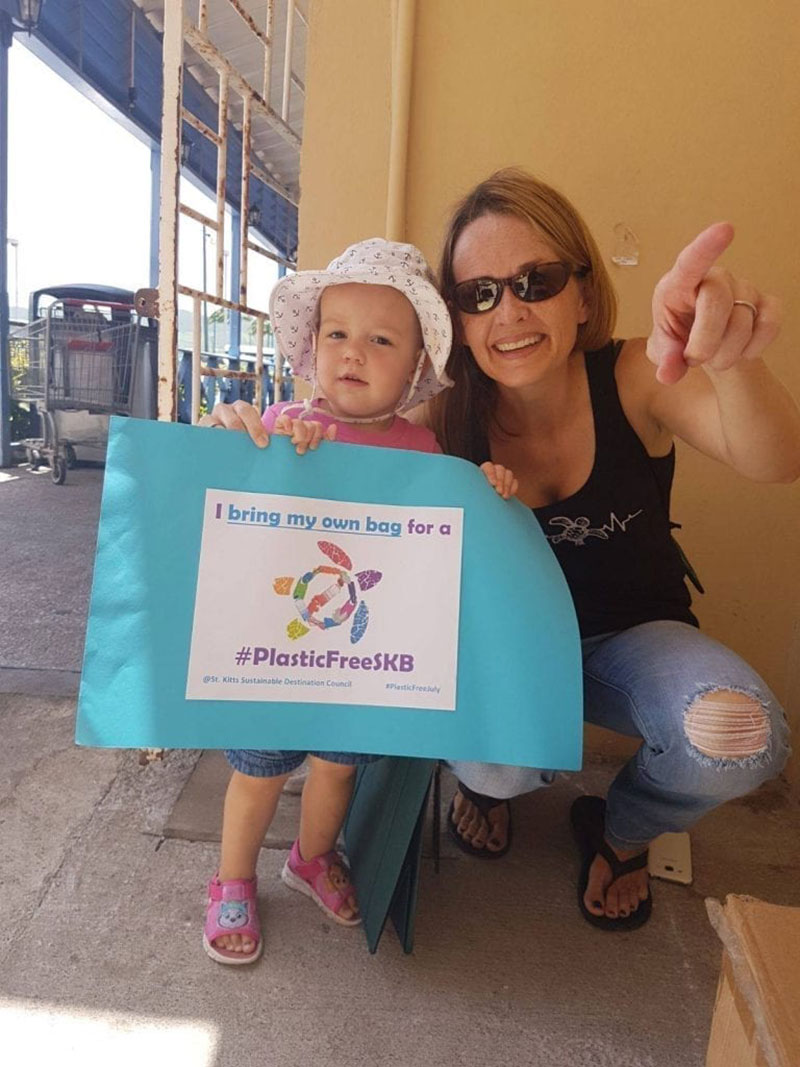 Dr. Kimberly Stewart, founder and director of the St. Kitts Sea Turtle Monitoring Network, and daughter Jess, show their support of a Plastic Free St. Kitts. Photo: Courtesy of SDC/Heart of St. Kitts Foundation
Plastic pollution in our waters is also a big problem for an island whose economy is dependent on tourism. Not only is it aesthetically unpleasing, but the harm caused to ocean ecosystems means that visitors who come to dive and snorkel will decrease. A large part of our culture and economy is dependent on healthy oceans and we can't underestimate the impact these plastics will have on our way of life.
Can you briefly tell us about some of the things you did in St. Kitts to promote Plastic-Free July?
It has been a busy month! The SDC and the St. Kitts Sea Turtle Monitoring Network (SKSTMN) partnered to make the Plastic-Free July campaign a reality. A huge part of this campaign was outreach- news, talk shows, radio, press releases, social media--you name it, we did it. The first two weekends of July were spent hosting reusable bag sales with all donations supporting the Heart of St. Kitts Foundation. The third weekend we hosted a screening of the documentary Plasticized to help community members understand the problem plastics pose. And our finale event was a baby sea turtle release this past Saturday. All events were a big success and the word really spread about living a more plastic-free life.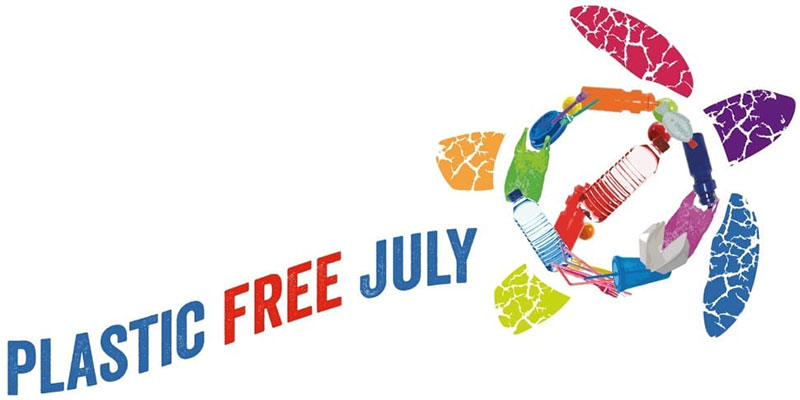 Do you think Plastic-Free July has made a difference in St. Kitts in just one month? Could you give us an example?
I do! It's an awareness campaign. It's making people think before they use/discard these objects. Habits are now being second-guessed. Over 12 million plastic bags are imported to St. Kitts each year for ONE supermarket. During our campaign, over 500 additional reusable bags are now in the community, meaning there will be far less disposable bags used. Restaurants and grocery stores who participated in the campaign have been asking customers if they want bags and straws instead of automatically giving them, and we are hoping this trend will continue. People have been asking me about metal straws and where to purchase them.
I think another benefit of this campaign is that a high number of residents voiced their concerns with the current levels of plastic usage and asked for a ban of plastic bags from the island. Knowing that such a measure would have popular residential and business support makes it far more likely to be proposed and passed. This campaign is not meant to be for just one month but to really open people's ears and eyes and get the ball rolling for long term, positive changes.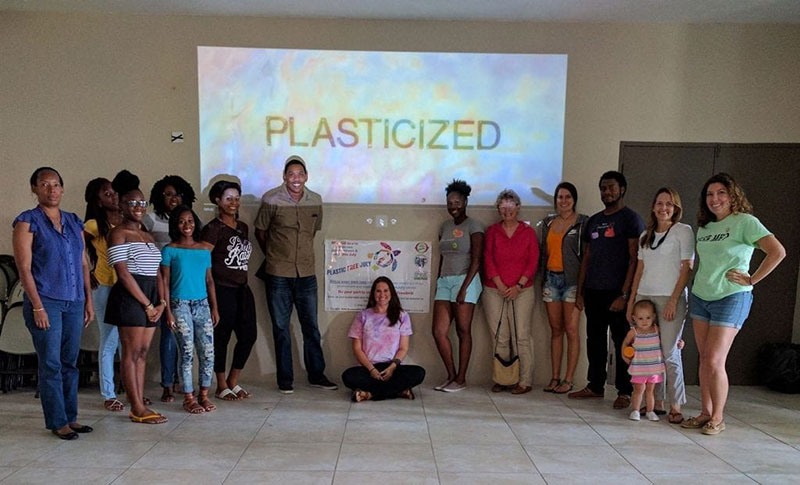 'PLASTICIZED': Supporters of Plastic-Free July attend a screening of the documentary 'Plasticized' in St. Kitts. Dr. Julie Graves of UMHS (in red blouse, second in righthand row) was interviewed for this post. Click here to see a brief video interview with Dr. Graves. Photo: Courtesy of SDC/Heart of St. Kitts Foundation
What do you think current and incoming UMHS medical students can do to work together to combat the plastic problem in St. Kitts?
I agree 100% with Dr. Graves. The only thing I would add is to separate your waste on campus and at home. Admiral's will accept single stream recycling and it is then transported to a recycling facility. Ross has established a program like this and I think it has been quite successful. Small actions can have huge benefits.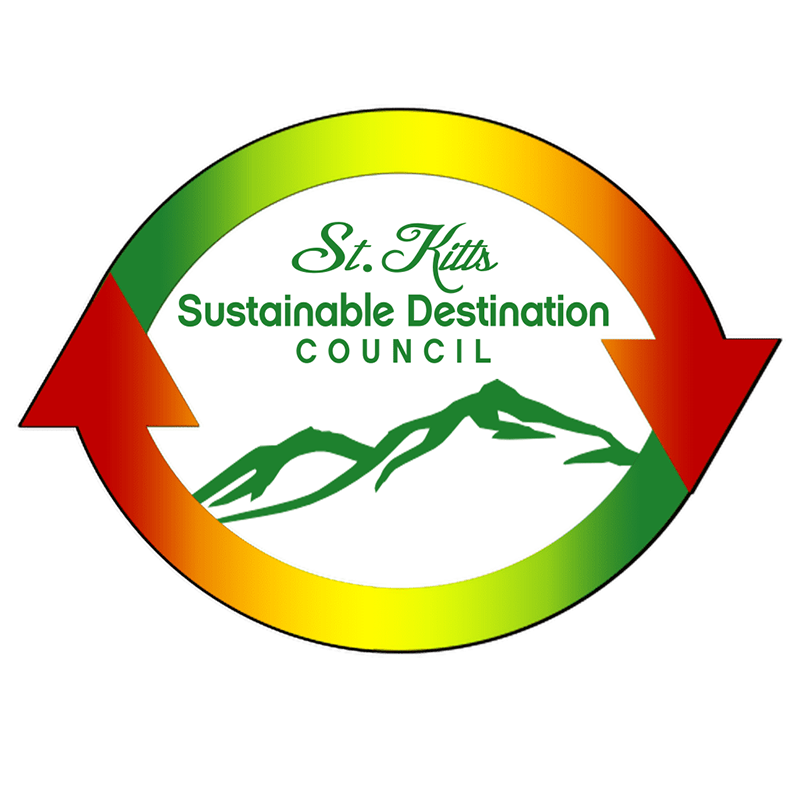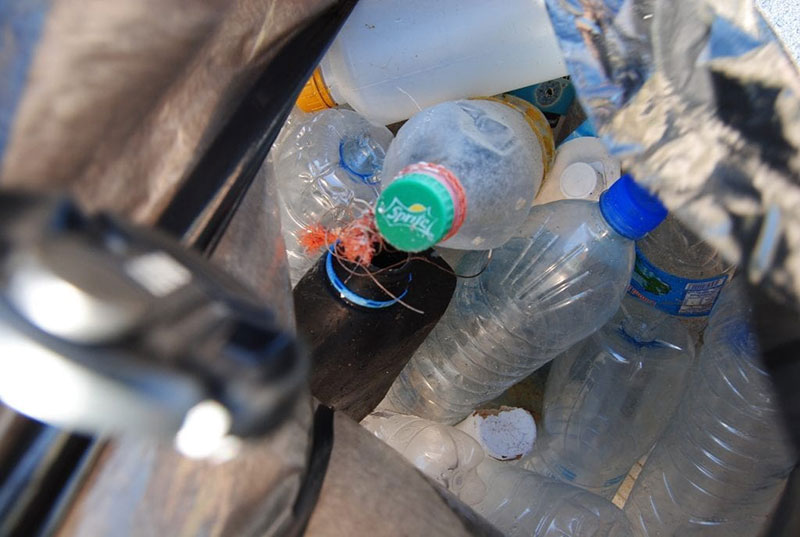 PLASTIC PROBLEM: More than half of the trash picked up on St. Kitts beaches is plastic debris. Saying no to that one-use plastic bags, straws or bottles can make a big difference in stopping this issue. Volunteers, make sure to separate these pieces and take them to Admiral's in St. Kitts for future recycling. Photo: Courtesy of SDC/Heart of St. Kitts Foundation
Is there anything else about limiting the use of plastic and making St. Kitts a sustainable tourist destination that you'd like to add?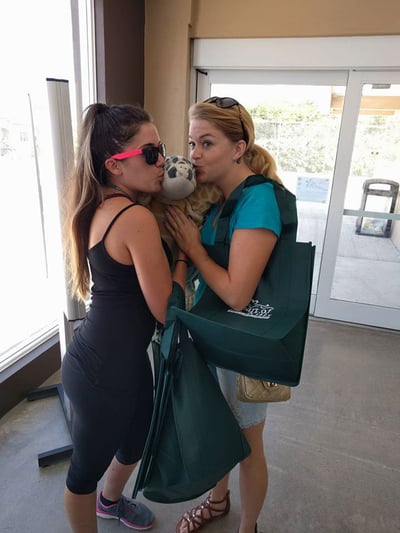 There is a lot of work being done by private and public sector folks to make St. Kitts a sustainable destination. There are two organizations in particular whose work I am very passionate about and want to share with you: The Sustainable Destination Council and the Heart of St. Kitts Foundation.
The Sustainable Destination Council (SDC) is an advisory body made up of public and private representatives with interest in sustainable tourism development in St. Kitts. The SDC facilitates partnerships and functional relationships among public and private sectors and all people in St. Kitts, to ensure that development in our destination preserves and benefits our environment, culture, heritage and community livelihoods. The SDC implements awareness campaigns, development projects and policy advocacy around destination action priorities. The SDC supports various initiatives including the Heart of St. Kitts Foundation and Sustainability Charter. St. Kitts Sustainable Destination Council: Good for Us, Better for All. For more information about the SDC, please call (869) 467-1390 or email iasdmc.sk@gmail.com
The Heart of St. Kitts Foundation is a travel philanthropy fund committed to conserving our island's environmental and cultural assets, and enhancing local well-being. The Foundation builds awareness, inspires collaborative action and provides funding for community-driven sustainability projects. Visitors, locals and businesses are invited to act as destination stewards making St. Kitts a better and more sustainable place to live and visit. Make a donation today at HeartofStKitts.org or volunteer for an event at Facebook/HeartofStKitts.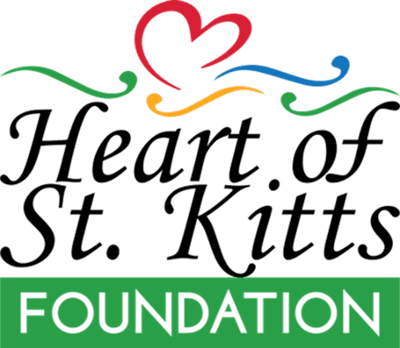 We support projects that:
Conserve marine and coastal habitats and biodiversity,
Improve waste management,
Preserve cultural heritage sites and
Support new community-driven tourism products.
Projects, programs and campaigns are led by both the SDC and the Heart of St. Kitts Foundation to make St. Kitts a more sustainable destination and both organizations often team up with island partners to make these goals a reality. We welcome inquiries and proposals for projects and would love to hear from the UMHS community.


(Top photo) BEACH CLEANUP: The Heart of St. Kitts Foundation sponsors monthly beach cleanups around St. Kitts, partnering with local groups and businesses for each. Pictured: Ross University students assist in cleaning up Turtle Beach on the Southern Peninsula. Photo: Courtesy of SDC/Heart of St. Kitts Foundation
---

About UMHS:
Built in the tradition of the best U.S. universities, the University of Medicine and Health Sciences focuses on individualized student attention, small class sizes and recruiting high-quality faculty. For these reasons, UMHS is quickly becoming the school of choice among Caribbean medical schools.

Posted by
Scott Harrah
Scott is Director of Digital Content & Alumni Communications Liaison at UMHS and editor of the UMHS Endeavour blog. When he's not writing about UMHS students, faculty, events, public health, alumni and UMHS research, he writes and edits Broadway theater reviews for a website he publishes in New York City, StageZine.com.