"Can I choose what region, city and state in which to do my medical residency?" is one of the most frequently asked questions by prospective U.S. and Caribbean medical school students (read "Caribbean Medical Schools: the Definitive Guide"). It is a complex issue indeed since some pre-med and medical students are unfamiliar with how medical residency actually works.
The UMHS Endeavour looks at what is involved. We include information from a U.S. doctor who is an expert on residencies as well as officials at UMHS in St. Kitts.
National Resident Matching Program
Residency slots are filled by the National Resident Matching Program (NRMP). 2022 was a banner year for the program. As the NRMP website explains, "The 2022 Main Residency Match included 39,205 total positions, the largest number on record. Of those, 36,277 were first-year (PGY-1) positions, also the largest on record and a 3.1 percentage point increase over last year. The growth in PGY-1 positions was supported in part by an increase in the number of programs offering PGY-1 positions, 177 or 3.4 percent, in the Match."
The NRMP Main Residency Match provides an impartial venue for matching applicants' preferences for residency positions with program directors' preferences for applicants.
The NRMP website says candidates must apply to the programs of their choice "using the method accepted by the program."
"Most programs participate in the Electronic Residency Application Service (ERAS)," the website says. "A few programs may use their own application. Applicants also are responsible for ensuring that they meet all program prerequisites and institutional policies regarding eligibility for appointment to a residency position prior to ranking a program through the NRMP. In particular, non-U.S. citizens should inquire about visas accepted by the institution."
Applying for a Medical Residency Program
Jeff González, M.D. discusses the variables of applying for medical residency in his article, "Selecting Your Residency Program" on the AMA (American Medical Association). The following is a sample of the highlights:
Program Characteristics
Dr.González recommends taking notes and asking lots of questions while interviewing for medical residency programs. He says to look at the educational and financial stability of the hospital. "The last thing you want to happen when you arrive to start your training, is to find that the community hospital you were hoping to spend much of you time at has been sold.,"
Questions to ask include: "What are the strengths and weaknesses of the hospital?" "What changes are coming to the hospital in the future?" Also ask if there is a permanent department chair; if there have been any top departmental administrative changes (or are expected); and how long the program director and department chair have occupied their positions.
Support
Look for a program that cares about its residents. "You can judge this by looking at the quality of fellowships attained, turnover rate in the program (how many residents leave/transfer after the first year), availability of mentors, number of residents that stay at the institution to complete fellowships, and departmental response to resident complaints as examples," Dr. González says.
Flexibility
Some programs have set schedules, but some are more flexible than others. "Many of you will have significant others who are also residents and who you would like to be see as much as possible during your residency," Dr. González says. "Does the program match call nights, vacation, and elective time? There are other things to look for. How amenable are they in allowing residents to change schedules to attend a conference? For residents who become pregnant during their residency, how hard was it for them to get time off?"
Institutional Climate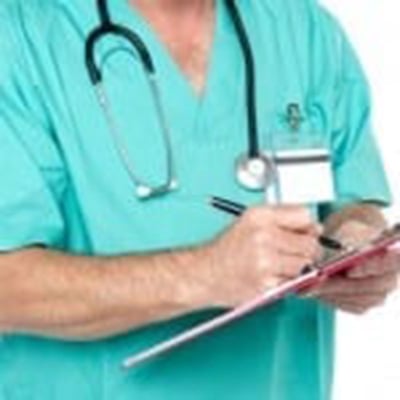 Consider the political/social/work climate at an institution. "You will find institutions that are very conservative in their ways and, therefore, very unresponsive to change," Dr. González cautions. "This could be manifested by very poor relations with the surrounding community or a lack of community outreach programs. There are other institutions, which are much more liberal, for a lack of a better word, in their actions and relationships with neighbors." Students that come from a more progressive medical school might have difficulty working at a conservative hospital.
(Photo, inset right) There are approximately 24,000 residency slots in the U.S. each year. Photo: FreeDigitalPhotos.net
---
Discover if a Caribbean Medical School is right for you.
Learn about the most popular alternative path to becoming a doctor.
---
Family Issues & Making New Friends
Consider your family when applying for medical residency positions. "Most of us will have loved ones back home who miss us and don't like us spending 36 hours without seeing us," Dr. González says. "Therefore, when it comes to looking at programs, it is necessary to look at time off. Are you going to have one day off a month for the next five years?"
Dr. González stresses that your family may have to live in the city in which you do residency. "Will your spouse/significant other have job opportunities in the city? If you have children, look at such factors as child care and schools. Does your institution offer reduced/free child care services? What is the quality of the public school system? These questions can affect which neighborhood you will choose to settle down and live in and also affect your commute."
Finally, consider the ability to make new friends since you might be spending several years with a small group of people. "It is hard to figure out the dynamics within a program from a short interview day," Dr. González says. "I would encourage you to look further. Ask friends who are at the same institution, whether or not they are in your same specialty, to give you the 'scoop' on the residents there. It is always wise to talk to any resident who went to your medical school. They are more frank with their answers. They can compare the program with that which you have encountered in your medical school. Make an effort to contact them either on your interview day or afterward."
Residency Variables to Consider
UMHS Executive Vice President Dr. Jerry W. Thornton explains the many variables to consider regarding medical residency, including the following:
Selection of a residency location
"Students begin their preparation for a medical residency in the fall of the year preceding their [medical school] graduation. In that process, students are asked to make a ranking of the medical residency specialty or subspecialty. At that time, the student has the choice of selecting a residency field that is either over-or underserved. Medical residencies in certain specialties and subspecialties (such as surgery, orthopedics, anesthesiology, and dermatology, to name a few) are considered as over-served. In most cases, these residency slots are filled by students who trained in U.S. medical schools. Other specialties, particularly in the primary care field (such as family medicine, internal medicine and pediatrics), are frequently underserved. Perhaps as many as 75% of the residency positions filled by Caribbean medical students are in the primary care fields."
Another critical choice is where you wish to engage in the residency
"Large university medical centers, known for research and development, are difficult to match. On the other hand, many medical residency positions in inner city, rural, or remote areas are typically unfilled."
The prospective graduate has the opportunity to choose both the specialty and the location
"The difficulty is that the probability of matching for a major university hospital in a highly desirable location is very low. On the other hand, the probability of matching for family medicine or internal medicine in an inner-city, rural, or remote location is much higher. "
Don't limit yourself
"Keep in mind that if you choose a specialty/subspecialty for a medical residency that is in high demand and only restrict your choices to one location, then you may well not get a residency in the year of your graduation."
UMHS Vice President of Admissions Marie McGillycuddy describes what she tells prospective medical students concerned about where they will do residency:
"The residency matching process dictates that candidates apply to residency programs and rank them. The residency programs do the same. The algorithm that runs matches the highest-ranked residency program by the student with the residency program that ranked them highest. Candidates are not in control of the process. They can exercise some measure of control by only applying to certain types of programs or programs in specific locations, but this is only recommended as it limits a student's options."
When asked about how UMHS supports its students during the Match process, Marie McGillycuddy states:
"According to the National Residency Matching Program, 2,262 positions went unfilled in 2022 after the algorithm process. From there, 2,111 were filled through the SOAP process. One hundred fifty-one positions remained unfilled. There are positions out there to be filled, and at UMHS, we provide a team of experienced folks who will work with you on a one-on-one basis to ensure you are taking full advantage of all resources. They will let you know if you are not choosing enough residency programs to make yourself marketable, and if you do not Match, they are on standby to assist you during the SOAP process."
Seeking Guidance
The academic affairs office at UMHS offers considerable resources to its students on preparing for and applying to residencies. Led by the Dean of Academic and Student Affairs, Patrick McCormick, his team of knowledgeable staff coach UMHS students on every aspect of the match process from where and how to apply to maximize match percentage, to residency interview role-playing.
"An approach where students both strive for new heights while covering fertile ground in settings open to their experience is essential," Patrick McCormick said. "This, combined with articulating a thoughtful embrace and recognition of how their unique journey has shaped them as a uniquely talented professional with skills not often seen via the traditional path becomes key to getting noticed."

(Top photo) Photo: Deposit Photos
Check out these other popular posts:
---
About UMHS:
Built in the tradition of the best US universities, the University of Medicine and Health Sciencesfocuses on individual student attention, maintaining small class sizes and recruiting high-quality faculty. We call this unique approach, "personalized medical education," and it's what has led to our unprecedented 96% student retention rate, and outstanding residency placements across the US and Canada. UMHS is challenging everything you thought you knew about Caribbean medical schools.
*This post was updated from the original version to reflect newer information

Posted by
Scott Harrah
Scott is Director of Digital Content & Alumni Communications Liaison at UMHS and editor of the UMHS Endeavour blog. When he's not writing about UMHS students, faculty, events, public health, alumni and UMHS research, he writes and edits Broadway theater reviews for a website he publishes in New York City, StageZine.com.