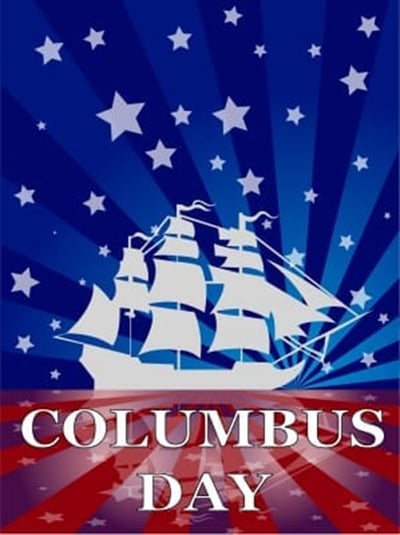 Today is Columbus Day in the USA (and Thanksgiving Day in Canada), celebrated the second Monday in October. Mention the words "Christopher Columbus" to most Americans and you'll get a variety of opinions. Did he or didn't he really "discover" America? We'll leave the answer to the history books and popular debate. What is noteworthy indeed is St. Kitts, the home of UMHS, was actually named by Columbus after himself—in honor of himself, depending on whom you ask.
(Photo, inset right) COLUMBUS DAY: Christopher Columbus 'discovered' St. Kitts in 1493. Photo: FreeDigitalPhotos.net
Discover St. Kitts.com says, "In 1492, the country was visited by Christopher Columbus on his second voyage. He named it Saint Christopher in his honor and sailed on to Hispaniola (Now called Haiti and the Dominican Republic)." Others, including the BBC, say Columbus discovered St. Kitts on his second voyage to the New World in 1493, and thought the island resembled Saint Christopher carrying the Christ child.
"Kitts" is the nickname and most commonly used moniker for the island. In the United Kingdom, St. Kitts is often still called "St. Christopher" as the former British colony was officially called "Saint Christopher-Nevis-Anguilla" when the Brits ruled the islands, and is still referred to by some Kittitians as the "Federation of St. Christopher and Nevis." (Anguilla officially separated in 1980.)
Here are some fun facts about Columbus Day from About.com.
Columbus Day commemorates Christopher Columbus' first voyage and sighting of the Americas on October 12, 1492. However, Columbus Day as a federal holiday was not officially recognized until 1937.
Columbus Day was first celebrated in America in 1792, 300 years after the famous voyage. To honor Columbus, a ceremony was held in New York, and a monument was dedicated to him in Baltimore, Maryland.
In 1892, a statue of Columbus was raised at Columbus Avenue in New York City. Further, at the Columbian Exposition held in Chicago that year, replicas of Columbus' three ships were displayed.
Italian-Americans were key in the creation of Columbus Day. Beginning on October 12, 1866, New York City's Italian population organized a celebration of the 'discovery' of America. This yearly celebration spread to other cities and became known as Columbus Day in San Francisco in 1869.
Colorado became the first state to observe an official Columbus Day in 1905. Over time other states followed until 1937 when President Franklin Roosevelt proclaimed every October 12 as Columbus Day. In 1971, the federal holiday was officially changed by Congress to be observed on the second Monday
in October.


(Top photo) FEDERAL HOLIDAY IN USA: Columbus Day as a federal holiday was not officially recognized until 1937. Photo: FreeDigitalPhotos.net
---
About UMHS:
Built in the tradition of the best US universities, the University of Medicine and Health Sciences focuses on individual student attention, maintaining small class sizes and recruiting high-quality faculty. We call this unique approach, "personalized medical education," and it's what has led to our unprecedented 96% student retention rate, and outstanding residency placements across the US and Canada. UMHS is challenging everything you thought you knew about Caribbean medical schools.

Posted by
Scott Harrah
Scott is Director of Digital Content & Alumni Communications Liaison at UMHS and editor of the UMHS Endeavour blog. When he's not writing about UMHS students, faculty, events, public health, alumni and UMHS research, he writes and edits Broadway theater reviews for a website he publishes in New York City, StageZine.com.