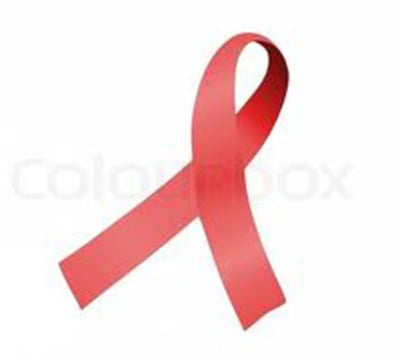 It is Saturday. World AIDS Day.
This could, of course, be a somber day as we pause to reflect on our collective journey over the past 30 years or so since we first heard of the disease. But even in that pause, hope rings in the tone of this year's theme: Working Together for an AIDS Free Generation.
Ten years ago the possibility of an AIDS free generation was barely a notion, even in the minds of the world's top researchers.
Yet today we are hopeful because of better methods for early detection and rates of decline in global mortality. Today we hear that in the Caribbean, where UMHS medical school students prepare for a life of service as future physicians, there is even news of declining rates of infection.
Globally, 20% fewer people were newly infected last year than there were in 2001. New treatments for HIV and AIDS continue to surface. Options continue to expand as the world turns its collective efforts towards battling a disease that has claimed the lives of more than 22 million people, with nearly 5 million being children under the age of 15.
My mother was a registered nurse who spent many of the last years of her life, caring for children dying from AIDS. My sister, also an RN, is charge nurse in the Pediatric ICU of one of the largest centers for pediatric care in the country. She too has held the hands of children, ravaged by this disease. When I ask her about it, she has little to say, sometimes exchanging only tears for words too difficult to express.
I spoke with a friend and pediatrician, Dr. V. Mason, who also has cared for children living with HIV and AIDS. He has traveled to sub-Saharan Africa to work in town and village clinics to bring care to regions hit hard by this disease. I asked him about it and he said, "Of course we mourn the loss of life when anyone dies. But when a child dies, we grieve the loss of possibility."
According to the World Health Organization:
An estimated 3.4 million children were living with HIV at the end of 2011, 91% of them in sub-Saharan Africa. Most of these children acquire HIV from their HIV-infected mothers during pregnancy, birth or breastfeeding. With efficacious interventions the risk of mother-to-child HIV transmission can be reduced to 2%. However, such interventions are still not widely accessible or available in most resource-limited countries where the burden of HIV is highest. The number of children receiving anti-retroviral treatment (ART) increased from about 456 000 in 2010 to 562 000 in 2011, but this represents coverage rate of only 28% among children in need of pediatric ART.
Yet Dr. Mason continued hopefully, perhaps buoyed by this World AIDS Day theme. "This fight isn't just in the numbers. We have to move beyond a vision of just treating the disease, to healing patients and ending this pandemic. Then we can talk about the end of this disease."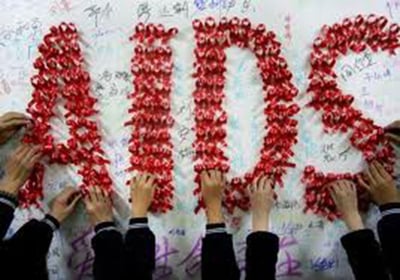 I asked him if he really believes it can end. He responded without a beat, "For the children, it has to."
(Photo, inset right) UMHS Recognizes Children with AIDS. Photo: Wikimedia Commons
Apparently, Secretary of State, Hilary Rodham Clinton agrees. Last year prior to World AIDS Day, when she first coined the phrase, an "AIDS-free generation," Secretary Clinton signaled that she, like Dr. Mason, envisions a future where no children are born with HIV infection. To get there, global infection rates would have to fall overall, and mothers with HIV would receive care and treatment for themselves and as measure to prevent them from transmitting the virus to their children.
Dr. Mason agreed. "We have to educate mothers and treat mothers. Women's health and children's health, in cases like this, are synonymous. "
But in January with somewhat of a changing of the guard in Washington, a new Secretary of State will take up the fight, as Secretary Clinton leaves her post. Given that she had just delivered what's being called a "blueprint for creating an AIDS free generation," will we see in the next Secretary of State, a continued commitment towards this bold vision?
Pamela Barnes, former president and CEO of the Elizabeth Glaser Pediatric AIDS Foundation certainly hopes so. A supporter of Clinton's vision, she co-authored a piece for the Huffington Post where she addresses the next US Secretary of State by saying, "Congratulations on your appointment. You have some big shoes to fill."
She goes on to tell the story of Maimuna a 28-year-old Tanzanian woman, who was diagnosed with HIV during a prenatal care visit to a health center in Magugu:
If she hadn't visited the Center, she might never have had an HIV test while pregnant. Her baby might have been born with HIV. She may have remained untreated herself.

But the Center's staff, experts in both prenatal and HIV care, provided anti-retroviral treatment that allowed Maimuna to birth a healthy child. She stayed healthy, too.

Staff at Magugu also counseled her and her husband, Jumanne, in family planning - the most effective tool for preventing both mother-to-child HIV transmission and reducing maternal mortality.
A world where HIV infected adults are educated and committed to treatments and behaviors that reduce and perhaps eliminate the possibility of adult-to-adult transmission. A world without mothers unknowingly transmitting AIDS to their children – imagine that. This is a vision of a world without this pandemic. This is the vision of An AIDS Free Generation.
(Top photo) Stock image
---
About UMHS:
Built in the tradition of the best US universities, the University of Medicine and Health Sciences focuses on individual student attention, maintaining small class sizes and recruiting high-quality faculty. We call this unique approach, "personalized medical education," and it's what has led to our unprecedented 96% student retention rate, and outstanding residency placements across the US and Canada. UMHS is challenging everything you thought you knew about Caribbean medical schools.
Posted by Dignan