This definitive guide to Caribbean medical schools is written for prospective students, premed advisors, or parents interested in learning more about the most popular alternative path to becoming a doctor in the US and Canada. We will look at what Caribbean medical schools are, why students go to them, and what students should know when considering whether or not to attend one. There are over 50 medical schools in the Caribbean, but the quality and outcomes of these schools can vary widely. Students interested in attending a Caribbean medical school should be as informed as possible to maximize their chances of succeeding academically and gaining a residency.
Why Consider Caribbean Medical Schools?
Ideally most US and Canadian students would like to go to medical school within their home country. Yet given the intense competition and low acceptance rates for domestic medical schools, only a very small percentage of students will be able to pursue this path. At a certain point, students must consider whether or not they are willing to give up on their dream of becoming a doctor, or if they are willing to investigate other paths to achieve this goal.
Going to a Caribbean medical school is the most popular alternative route to becoming a licensed MD in the US or Canada. These schools are designed for US and Canadian students, and are structured towards gaining residency and licensure back in the US and Canada. Admissions standards at these schools are lower than their domestic counterparts, creating the opportunity for many more students to become doctors.
Since the appearance of the first Caribbean medical schools in the late 1970's, thousands of students have now graduated and entered the US and Canadian healthcare systems. Roughly 40% of available US residency positions (what is a residency?) go to international medical graduates (IMGs) each year, which includes the graduates of Caribbean medical schools. Despite an increase in the number of US allopathic and osteopathic medical schools, 2018 saw the best US residency match rate for US-citizen IMGs since 1993 (NRMP Report). Caribbean medical schools have been and still remain a viable path to becoming a doctor.
A Model for Success
Nearly all Caribbean medical schools are structured in the following way: basic sciences (years 1-2) are taught at campuses in the Caribbean, followed by clinical rotations (years 3-4) in the US and Canada. Students will take the same licensing exams that US and Canadian students take, and apply for residency alongside their domestic peers. No additional licensing exams are required on the part of Caribbean medical students. This is achieved through proper accreditations that the school (not the student) must attain.
The US healthcare system depends on IMGs to fill the major gap in residency positions left by US medical schools. Caribbean medical schools are particularly suited to fill this gap because years three and four (clinical rotations) of the education takes place in US hospitals. IMGs from medical schools where clinical rotations don't take place in the US have a more difficult time of matching into US residencies. Clinical rotations form the proverbial "foot in the door" for graduates to gain residency.
There are several more important factors that go into getting residency, which we will discuss in-depth later on.
Factors to Consider when Choosing a Caribbean Medical School
Students interested in going to a Caribbean medical school should be aware of the various factors that affect the quality of their education and their chances for getting residency in the US or Canada. There are over 50 medical schools in operation in the Caribbean, yet only a small portion of these schools offer an education quality comparable to a domestic medical school. Students should be most wary of small, "fly-by-night" Caribbean medical schools, that operate with very limited resources and hinder the likelihood of their students to gain residency. Schools also vary widely in size and personal intimacy, so students should look for a school that will match their personal preference for learning style.
Below is a summary of important factors to consider when evaluating the quality and best fit of a Caribbean medical school:
Class size
Attrition / Retention Rates
Cost
Faculty
Campus and Facilities
Clinical Network
USMLE and MCCEE Preparation and Pass Rates
Residency Guidance and Coaching
Residency Match List
Accreditation
Financial Aid
Class Size
Students should be aware that class sizes at Caribbean medical schools can vary widely, with the larger schools accepting as many as 800 students or more in an incoming cohort. The average US medical school takes on about 150 students per incoming class. With class sizes so large, the learning environment can feel very impersonal, making it difficult to get to know one's professor or receive the proper attention from school officials. These larger schools have a reputation of being sink-or-swim, casting a wide admissions acceptance net but weeding out a large portion of the class.
There are many smaller Caribbean medical schools with class sizes more in-line with US and Canadian schools. Beware of schools that are abnormally small (less than 50 students in a September class), as it may signal that they are not on a sustainable course. Usually this is a sign of mismanagement or poor academic quality.
Attrition / Retention Rates
Some schools are known to have very high attrition rates, meaning a high percentage of each incoming class does not graduate due to academic failure and dropout.
Cost
The cost of Caribbean medical schools can vary dramatically. Some schools charge a higher tuition price than most US medical schools. Other schools may be extremely affordable, but students should be wary of strikingly low tuition prices, as it may signal that the school is a "fly-by-night," lacking in the proper resources to offer a quality medical education.
Faculty
The quality of academic faculty can vary widely between Caribbean medical schools. Reputable schools will hire faculty out of US and Canadian medical school teaching positions, so that the teaching quality is almost entirely comparable to a domestic school. Less reputable schools will mostly hire international faculty and those less qualified to teach to the US and Canadian medical licensing exams and clinical systems.
Campus and facilities
The quality of basic science campuses and facilities can vary widely, with some schools having massive, state-of-the-art campuses rivaling any US medical school, and others operating out of rundown buildings resembling little more than a strip-mall. Students should be most wary of smaller, lesser known schools that may not have the resources or experience to build a proper academic campus.
Clinical Network
One of the most important factors to consider is the quality of the school's clinical network. The entire second half of medical school takes place in teaching hospitals, where students will rotate through the various aspects of medicine such as psychiatry, internal medicine and surgery. It is essential that the Caribbean medical school has enough clinical spots for their students. To do this, the school must contract with teaching hospitals in the US and Canada. Schools with limited resources or inexperienced leadership may lack the ability to build a quality clinical network. In addition, schools which have grown too large may exceed the number of students that they have clinical capacity for.
USMLE and MCCEE Preparation and Pass Rates
In order to practice medicine in the US and Canada, graduates from medical schools both foreign and domestic must pass either the US Medical Licensing Exam (USMLE) or the Medical Council of Canada Qualifying Examination (MCCEE). Licensing exams also serve an important function in that they are used by residency programs to assess the quality of candidates. In the US, scoring higher on the USMLE generally correlates to a higher likelihood of matching into one's desired residency.
Higher specialization type residencies such as surgery and dermatology almost always go to students with higher USMLE scores. Failing a licensing exam such as the USMLE, particularly Step 1 (there are 3 steps total), which tests students on their knowledge gained from basic science, dramatically reduces one's chance of gaining a residency. Therefore, it is essential that a student not only pass the USMLE or MCCEE on the first try, but that they score as high as they possibly can.
Success on the licensing exams is greatly affected by the school's quality of education during basic science, which is why USMLE and MCCEE passing rates are often used as a proxy for school quality. Many schools go above and beyond to offer intensive in-the-classroom USMLE preparation from organizations such as Kaplan.
The importance of national licensing exams can't be overstated. Students should carefully look at the Caribbean medical school's USMLE passing rates, USMLE preparation, and also at the factors affecting basic science education such as class size, campus and library facilities, faculty experience, etc.
Residency Guidance and Coaching
At the end of the day, getting a residency is what matters. But even after going to medical school and passing one's licensing exams, getting a residency is no easy task. We will cover residency much more in-depth later on. For the purpose of this section, students should be cognizant that applying to and getting residency is a very strategic matter. Getting the residency of your dreams is an outcome of matching your credentials with realistic expectations, and applying intelligently and broadly to multiple programs. Some schools will go above and beyond to coach and train their students on the residency match process, so that they are fully informed and prepared for this confusing and stressful process. The student affairs office at UMHS provides this service to our medical students.
Residency Match Lists
The proof is in the pudding. This is the most important outcome you should be looking at when evaluating a Caribbean medical school. Pay careful attention to the types of residencies and where students are being placed. In addition, compare the residency match list with the average class size. This will give you a good approximation of the school's actual attrition and residency placement prospects. See UMHS Residency Match results.
Caribbean Medical School Accreditation
Accreditation for Caribbean medical schools can be a confusing topic. To help explain, I have split the various accreditations into three levels. Only the most basic, first level of accreditation is needed for the graduates of a Caribbean medical school to be able to apply for residency and practice in the US or Canada. Yet there are many levels of accreditation, which correlate to increased recognition and prestige for the school, as well as increased opportunities for their students and graduates. Students should pay particular attention to how each level of accreditation affects where they can get residency and practice medicine (most pertinent for individual state approvals in the US).
First Level – Accreditation by the Caribbean country where school is located

Allows the school to be listed on the International Medical Education Directory (IMED)

The most basic level of accreditation needed for students to sit for the USMLE and gain ECFMG certification

ECFMG Certification is a requirement to enter into residency and fellowship in the US
This changes in 2023 when all schools will be required to have accreditation by a WFME-recognized accrediting agency in order to gain ECFMG certification (see our guide to 2023 ECFMG changes)

Second Level – Accredited by an NCFMEA recognized accrediting body

National Committee on Foreign Medical Education and Accreditation (NCFMEA) is a division of US Department of Education

NCFMEA deems whether an international medical school accrediting body is equivalent to the standards of the Liaison Committee of Medical Education's (LCME), the body which accredits US and Canadian medical schools

Two main accrediting bodies for Caribbean medical schools are:

Accreditation Commission on Colleges of Medicine (ACCM)

Caribbean Accreditation Authority for Education in Medicine and Other Health Professions (CAAM-HP)

Having ACCM or CAAM-HP accreditations allow Caribbean schools to apply for certain state approvals and federal student loans

Third Level – State Approvals

Only some US states have individual application and approval processes for foreign medical schools

Each of these states is different in the scope and meaning of their approval

Florida

Without approval = no clinical rotations for students in that state

New York

Without approval = limited clinical rotations, no residency in that state, but yes to licensure after becoming licensed in another state first

Georgia

Without approval = limited clinical rotations, no residency, but yes to licensure after becoming licensed in another state first

California

Without approval = no clinical rotations, residency, or licensure in that state

Some states also look to California and follow the same ruling until a school gets California approval

As of January 1, 2020, California approval will dramatically change

Will recognize all foreign medical schools recognized by an LCME equivalent accrediting body, and is listed by IMED/FAIMER
Financial Aid
Medical school is an expensive investment no matter which school you choose. Yet this expenditure can be exacerbated based on the quality and type of financial aid that the school offers. Types of financial aid at Caribbean medical schools include:
No Financial Aid
Private Loans
Federal Student Loans
Scholarships


Generally, the level of financial aid offered by a Caribbean medical school will correlate to the level of accreditations the school has attained. Both US and Canadian federal student loans may be available to students at certain Caribbean medical schools. Federal loans are the most desirable because they offer the lowest interest rates. Private loans may be offered by any number of lenders such as banks, student loan specialty lenders such as Sallie Mae, or by the schools themselves. These loans may cover the full cost of attendance and be similar in scope to federal loans, but usually have slightly higher interest rates. Some schools may offer scholarships based on need or merit. The lowest quality schools will have limited to no financial aid and scholarships.
Doing Your Due Diligence
Now that you know what criteria to evaluate a Caribbean medical school by, it's time to go out and get the right information. As any student who's begun the search into Caribbean medical schools knows, this is no easy task. What follows is a basic guide for how to navigate through the vast sea of information about Caribbean medical schools.
Speak to Current Students and Alumni
Firsthand information is key when evaluating a Caribbean medical school, and no one can better share the real experience at and quality of a school as the students and alumni who attended. Ask the admissions office to put you in touch with current students and alumni. If the school can't do this then they are probably not worth evaluating. Once you get in touch with some students or alumni, here are some essential questions to ask:
What do you like about the school?
What don't you like about the school?
How would you rate the overall quality of the education?
How accessible are the faculty?
Is the administration receptive to student needs?
How big are the class sizes?
What is the drop out and failure rate (attrition)?
Is the campus conducive to learning?
What is the quality of the anatomy lab?
What is the student to cadaver ratio like? Are many students crowded around just one cadaver?
Is there a vibrant campus life?
What kinds of student clubs and social activities are available?
Does the school assist with student housing? Do they have dorms or apartments?
Is the island safe?
What is life like on the island where the school is located? Is there much to do?
What kind of preparation is given for USMLE Step 1?
What is the USMLE first time pass rate?
How is the quality of the clinical rotations?
Do students ever have to wait a long time between clinical placements?
Do the majority of students gain residency after graduation?
Does the school advise and help students to plan for residency? Do they provide residency interview coaching?
Explore Caribbean Medical Schools on Social Media
Checking out a Caribbean medical school on social media is a great way to learn more about them. Look for photos and videos from their Instagram, Facebook and YouTube accounts to see what their campus and student life is like. Also look for student accounts and content to see if the student perspective corroborates the school's message.
Visit Campus
Once you've narrowed down your search to just a few contenders, you should strongly consider planning a visit to check these schools out in-person. Obviously, this could be a costly endeavor between flights and hotels. However, given the immense size and scope of your investment in medical education, the few thousand dollars it will cost to evaluate your final selection in-person is a worthwhile tradeoff. Some Caribbean medical schools will even offer a tuition discount or financial incentive to visit their campus. For example, UMHS offers a $500 tuition credit for students who visit campus ($1,000 if a friend or family member joins you).
Visiting campus is the only real way to evaluate the quality of the campus, academic facilities, and faculty for yourself. As students from some Caribbean medical schools have learned the hard way, marketing can depict a very different picture of what the campus and school actually are. Don't make the mistake of attending a school that misrepresents itself and can't offer the quality education you need to succeed.
Read Caribbean Medical Student Blogs
Peruse the web for some written firsthand accounts of students from the various Caribbean medical schools. There are some excellent blogs out there that do a superb job of articulating the student experience and various pros/cons of the schools these students attend.
List of medical student blogs from the University of Medicine and Health Sciences (UMHS):
Talk to Caribbean Medical School Admissions Staff
You'll want to speak with the admissions staff of any school you are considering attending. They will be the best source of information on the application process, financial aid, and certain academic outcomes, but it's also important to know when to take what they say with a grain of salt. In the end they provide just another source of information to corroborate what you've learned so far.
Read Caribbean Medical School Forums and Review Websites
Sites like ValueMD, Studentdoctor.net and Reddit can offer some value as an alternate point of reference, but we would strongly caution against using these as a major source of information. As anonymous forums with limited user accountability, it's impossible to know who is writing the information and how accurate it may be. Often they attract little attention from the majority of students who are working hard and succeeding in medical school. Instead they become echo chambers for the students who are not succeeding, or a place for competing schools to slander one another.
Caribbean Medical Schools and Residency
On the path to becoming a fully licensed doctor, residency is the next step after graduating medical school, and it is your first paid job as a physician. It is where you choose your specialization and fully immerse yourself in clinical apprenticeship. If you're not already familiar with what a medical residency is, read this article for a brief primer.
If getting into medical school is the first great hurdle to becoming a doctor, matching into a residency position is the second. Getting a residency is no easy task, no matter where you go to medical school, but going to a Caribbean medical school can create some additional challenges that students should be aware of.
Many of the criteria describing the quality and types of Caribbean medical schools boil down to how the school will help or hinder your chances for matching into a residency program. Doing your due diligence to choose a quality medical school that fits your learning style is essential for maximizing your chances of getting a residency. A quality school with competent faculty, extensive learning resources, adequate campus and facilities, proper USMLE preparation, and added residency application guidance will give you all of the necessary ingredients to succeed. After that the onus is on the student.
In general, going to a Caribbean medical school does not preclude you from getting a residency in the US. If you perform well in medical school, on your licensing exams, and apply strategically and intelligently, you have a high likelihood of matching in the US. Getting a residency in Canada can be very challenging for Caribbean medical school graduates, but luckily Canadians can compete dually in both the US and Canadian residency matches. Most Canadians who go to Caribbean medical schools will take a residency in the US, and then return to practice in Canada after finishing residency.
Caribbean medical school graduates who do not match will almost always fall into one of these two camps:
Failed one or more steps of the USMLE

Applied too narrowly to residency programs

Only went after highly competitive residencies in a certain specialty type or in high-demand locations such as New York City or Miami
Even with a competitive USMLE score and GPA, students may find themselves without residency if they don't apply to a smart mix of reach and safety positions across specialty types and geographic locations
Residency Challenges for Caribbean Medical School Graduates
Although going to a Caribbean medical school does not preclude you from matching into any specific type of residency, the truth is that a much higher percentage of Caribbean medical school graduates will go into primary care residencies than their domestic counterparts. This is due to several reasons, including:
Higher specialization residencies correlate to higher USMLE scores

Domestic medical school graduates on average have higher USMLE scores than Caribbean medical school graduates

Majority of Domestic medical school graduates go after higher specialization type residencies over primary care

Want to choose higher paying career paths which generally correlate to specializations such as dermatology, anesthesiology, etc.

Exacerbated by a lack of diversity in domestic medical schools

Some bias against IMGs by residency directors


If getting a specialized residency is your goal, you should know that going to a Caribbean medical school does not mean that it's an impossibility. It just presents some additional challenges that students should be well aware of and have a strategy in place to overcome. Excelling on the USMLE is a must. Another important component is to conduct core and elective clinical rotations in hospitals where you expect to apply for residency. Use this time to network with hospital staff and show your quality as a clinician to residency directors. Caribbean medical school graduates who succeed in getting ultra-competitive residencies almost always do so for a combination of these reasons.
Takeaway
Caribbean medical schools are a viable alternative for those who cannot get into a US or Canadian medical school. The best Caribbean medical schools have state-of-the-art facilities, outstanding faculty, thorough USMLE preparation, US or Canadian based clinical rotations, and extensive residency placement track records. Some Caribbean medical schools are not of comparable quality to domestic medical schools, and students must conduct careful due diligence to steer clear of these schools.
At the end of the day, no matter where you go to medical school, the onus is on you, the student, to work hard and work intelligently. Choose a medical school that will maximize your chances for getting a residency, but take responsibility for your own effort and abilities. Remember that medical school is a marathon, and going to a Caribbean medical school is no different, albeit a slightly warmer one.
(Top photo) Medical students studying in beautiful St. Kitts, the island home of UMHS. Photo: UMHS archives
---
About UMHS:
Built in the tradition of the best US universities, the University of Medicine and Health Sciences focuses on individual student attention, maintaining small class sizes and recruiting high-quality faculty. We call this unique approach, "personalized medical education," and it's what has led to our unprecedented 96% student retention rate, and outstanding residency placements across the US and Canada. UMHS is challenging everything you thought you knew about Caribbean medical schools.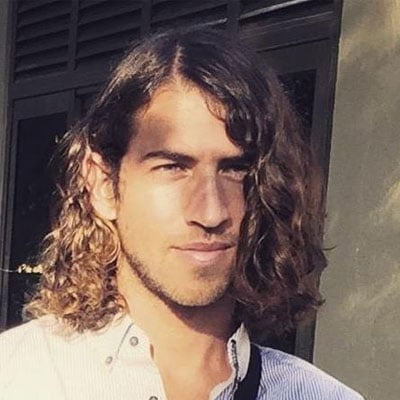 Posted by
Ryan Ross
Ryan is responsible for all marketing activities, including but not limited to branding, messaging, search engine optimization, lead generation, email marketing, paid advertising, social media marketing, community management, PPC/Adwords, public relations, managing vendor/agency relationships, marketing analytics and reporting.