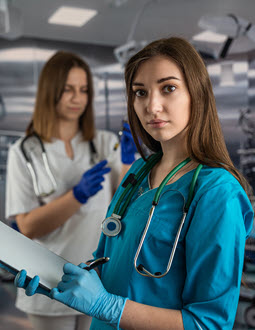 Are you considering the pros and cons of Caribbean MD vs DO? Is an Osteopathy based school in the U.S. different than an Allopathy based offshore medical school? Where should I go? What should I do.? These questions have been something that hundreds of thousands of premed students have considered since the 1970s when the first offshore medical schools in the Caribbean were built. Prior to this, there were two paths to becoming a practicing Physician in the US: Allopathic medical schools and Osteopathic medical schools.
As one of the top Caribbean medical schools, we are sharing up-to-date information to help navigate through the plethora of misinformation that can be found online about Osteopathic vs Caribbean medical schools.
FAQs and Navigation Links about Caribbean MD versus DO
Why Choose a Caribbean Medical School?
There are many reasons why prospective medical students choose Caribbean medical schools. These include:
Fierce Competition in US and Canada

- US Medical Schools as well as med schools in Canada are ultra-competitive and often overlook highly qualified applicants that are passed over by computer-based algorithms. According to the AAMC report of December 2021,

only 22,666 of 62,443 applicants, ( 36.3 percent), matched into US Allopathic schools. In a similar report from

AACOMAS 8,280 out of 22,708 applicants (36.5 percent), matriculated in Osteopathic medical school.

To summarize

, 30,946 of 89,151 matriculated into medical school while

over 58,200 did NOT matriculate

into medical school!
Equal Medical Education - The high-quality medical education at the top med schools in the Caribbean, including UMHS, is deemed equal to medical schools in the US by the ECFMG - Educational Commission for Foreign Medical Graduates and recognized by agencies such as CAAM-HP and AAMC.
Equal Residencies - There are opportunities for students to attend the same residencies that U.S. DO and MD students in the United States and Canada can attend.
Rolling 3X Admissions - Most Caribbean schools, in contrast to US institutions, permit year-round application and prompt matriculation happening 3 times a year. This enables medical students to immediately begin school instead of waiting a full year.
Why Choose an Osteopathic Med School?
There are several reasons why students may choose a DO Medical school. These include:
Location - Since all DO schools are located in the United States, students will be more familiar with life in the US compared to life at any of the international medical schools located on a Caribbean island.
Match rates- When students compare residency match rates of US DO schools to the average match rates of a medical school in the Caribbean, statistics will show a better match rate for DO schools. It is important to understand though, that the data put out by the NRMP (National Resident Matching Program) lumps all Caribbean medical programs together and does not provide information about individual schools. There can be large differences in these numbers, even in the top schools.
Non-profit status - Most DO Schools have non-profit status while all Caribbean medical universities are for-profit. Read more about this in the medical school costs section.
To learn OMM - (Osteopathic Manipulative Medicine)- OMM is a collection of hands-on bone, soft tissue, and muscle techniques that DOs employ to exert force or pressure on any area of the body. This may alleviate pain, enhance range of motion and mobility, and restore performance. Many consider this to be similar to Chiropractic manipulation. DO's students receive over 200 hours of training in this hands-on technique in med school.
To practice holistic health care - DOs support a holistic method of health care by promoting body, mind, and spirit-integrated healthy living while placing prescription drugs and surgery as secondary choices for patient treatment.
Why Choose UMHS over D.O. or other Caribbean Allopathic Medical Schools?
Prospective med students should spend time researching all the options that would enable them to achieve their goal of becoming practicing physicians in the USA or Canada. Our highly trained admissions team members understand that GPA and MCAT scores are not always a good indicator of success in becoming a Doctor. The admissions evaluation and educational process used at UMHS has led to an industry-leading 96% retention rate for our students. We feel the most important reasons prospective students should consider attending UMHS are the following:
Every application is reviewed individually. No one is excluded solely upon a computerized algorithm, MCAT Score or GPA.

The admissions staff places high value on an applicant's life experience.

All our class sizes are small and students receive the individual attention they deserve.

UMHS has an entire department of staff dedicated to helping students find placement in residency programs.

Professors are highly credentialed and care about you becoming a licensed Medical Doctor.

We partner with Kaplan, a world-renowned source to help you prepare for USMLE board examinations (Step 1 and Step 2 CK). This service retails for over $5000 but is included at NO CHARGE in your tuition.

We are the ONLY family/privately owned Caribbean medical school and feel "morally responsible for the success of our students"

Tuition and fees are lower than most DO schools and up to 150K less than other Caribbean schools that boast about their large residency placements.

State-of-the-art Anatomy Lab with full cadaver dissection unrivaled in quality.
UMHS is highly rated on Google.

Our medical school graduates match into the same specialties as DO students, US Allopathy students, and other offshore schools.
---
What kind of doctor should you be?
See whether you should earn your MD or DO degree
---
Is it worth going to Caribbean medical school?
It is definitely worthwhile to attend a recognized medical school located in the Caribbean, such as UMHS. If a student is serious about becoming a doctor and is willing to put in the necessary effort and time, then they will succeed and become a practicing physician.
All medical school programs are challenging and some are expensive. If programs produce MDs who complete a residency and subsequently obtain a medical license, then these programs are worthwhile. Like other medical students, those attending Caribbean medical schools must constantly work to be at the top of their class and meet or surpass the standards in order to match into competitive medical residencies.
After being accepted into and starting a residency, graduates of Caribbean medical schools aren't any different from other students from US MD or DO programs. Thus, after receiving their medical licenses and completing their residency successfully, they are doctors prepared to practice medicine.
How do Caribbean Medical schools compare in cost to Osteopathic medical schools?
When comparing the cost of attendance between Caribbean and Osteopathic schools of medicine, there are many aspects that should be considered. Our discussion is mainly centered on highly rated offshore medical schools like UMHS. There are over 90 offshore med schools in the Caribbean, and a small minority of these have the accreditations necessary for graduates to practice medicine in the United States.

Osteopathy Medical School - Tuition and Fees

According to the AACOM tuition and fees report for 2021 -2022, the average cost of tuition and fees was $53,633 per year. This equates to an average of $214,532 for all four years of Osteopathic medical schools. For public Osteopathy medical schools, the average cost of tuition and fees was $172,521. For private Osteopathy medical schools, the average cost of tuition and fees was $222,859. These dollar amounts seem to not include health insurance premiums.

Caribbean medical colleges - Tuition and Fees

According to information gathered from websites of top Medical Schools in the Caribbean, the average tuition and fees for the highly recognized offshore allopathic med schools were $256,912. This places the average cost for tuition and fees at over $42,000 ABOVE the cost of the Osteopathy schools! Upon close examination though there are some huge outliers in these statistics. Please check the graph below to see a comparison graphic and also view two SOMs that are over $100,000 more expensive than the average Osteopathy school's tuition and fees! Please also note that tuition and fees for UMHS are very similar to those of public Osteopathic institutions and significantly below the average costs of other top Caribbean medical universities.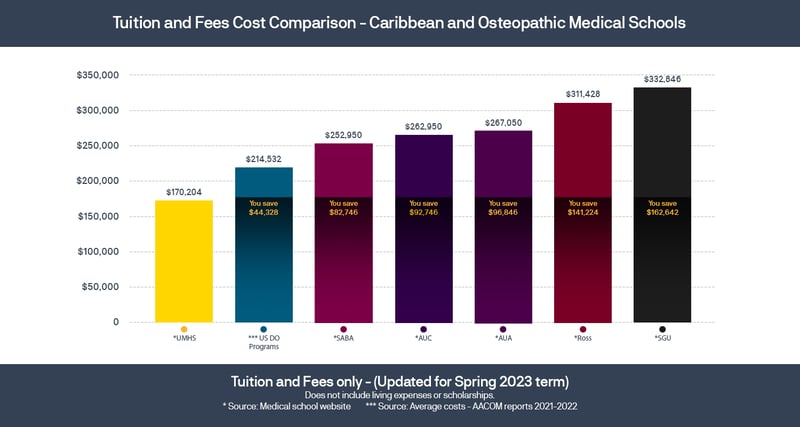 Click Image for Larger View
Are residency programs different for DO vs Caribbean medical schools after the residency merger?
The American Osteopathic Association (AOA), and AACOM (the American Association of Colleges of Osteopathic Medicine, and the Accreditation Council for Graduate Medical Education (ACGME) in July of 2020 announced an agreement for a unified system for approving residency programs. This means that there is NO Difference between Caribbean M.D., US M.D., and D.O. residency programs. Caribbean and Osteopathic medical students both apply to residency through the same process.
Is a Caribbean medical degree valid in the USA?
Yes, it is valid. What is important is that graduates of approved Caribbean medical institutions, including The University of Medicine and Health Sciences (UMHS), receive internationally recognized MD degrees. It should be kept in mind that in order to practice medicine, MDs must first finish a residency program and receive their license. Statistics from the AMA (American Medical Association) show that licensed doctors who attended medical schools abroad make up approximately 25% of all doctors working in the country.
Are Caribbean medical schools MD or DO?
All offshore Caribbean schools that allow students to attend residency programs and practice Medicine in the US and Canada are schools that give the MD, Doctor of Medicine, degree upon graduation.
How to start your career at a top-rated offshore Caribbean medical school like UMHS in Saint Kitts?
If you are wanting to learn more about The University of Medicine and Health Sciences, please check out the overview page for our top-rated offshore medical program - where we highlight major topics that prospective students should know. In addition please check out our medical school admissions page.
Related and Popular Content
Please check out our other top-rated and highly popular posts about Medical specialties by clicking on the images below!
| | | |
| --- | --- | --- |
| DO vs MD - Allopathic vs Osteopathic Medicine | How to become a Psychiatrist - Insights into Psychiatry | How to become a Pathologist - Six Steps after High School |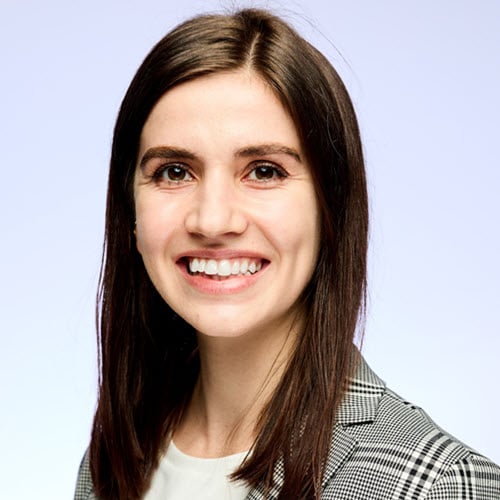 Posted by
Callie Torres
Callie Torres is a Captain in the United States Air Force and a resident at Wash U/Barnes Jewish Hospital in St Louis. She is a freelance writer with many published medical articles as well as multiple peer-reviewed medical publications