Applying to medical school can be a daunting task. It's often a highly competitive process trying to set yourself apart from other applicants who look similar on paper. The good news is that there are several resources available to help prepare you for pursuing your advanced education. Here's an overview of applying to medical school and what you can do to prepare.
7 Steps to Applying to Medical School
Choosing a medical school is an important decision, so it's important to familiarize yourself with the application process. Here are seven steps to applying to medical school.
Complete undergraduate course requirements
Take the MCAT exam
Write a stellar personal statement
Obtain letters of recommendation
Complete your primary application
Complete your secondary application
Nail the interview
1. Complete Undergraduate Course Requirements
First and foremost, it's crucial to satisfy the course requirements of your medical degree.
It's a common misconception that a pre-med degree is a prerequisite for med school. Pre-med coursework can provide an excellent foundation in medicine, but most med schools don't have specific major requirements. Most only require medical students to satisfy certain undergraduate course requirements to apply.
These requirements differ based on institution, so it's important to do your research. Despite this small discrepancies from school to school, most institutions in the United States and Caribbean require the following:
Inorganic or General Chemistry (with labs)
Organic Chemistry (with labs)
General Biology or Zoology (with labs)
Physics (with labs)
College-Level Mathematics (preferably Calculus or Statistics)
English


Once you've completed these required courses, you're eligible to apply for med school despite your chosen major.
---
Discover if a Caribbean Medical School is right for you.
Learn about the most popular alternative path to becoming a doctor.
---
2. Take the Medical College Admissions Test (MCAT)
The MCAT is an exam that tests prospective medical students on their skills and knowledge of the medical field. Not only is the completion of this exam expected by the majority of med schools in the United States, most of them also require students to score at least 490 or above.
To ensure you prepare effectively for this test, here are three tips for acing your MCAT:
Use study programs to prepare for the MCAT (set aside 3 months to do so)
Familiarize yourself with the test date and schedule
Practice effective time management


Be sure to study effectively. Avoid mistakes like neglecting to take enough practice tests, or sacrificing studying for extracurricular activities. It's also important to remember that the MCAT isn't the only thing schools look at when considering applicants, so be sure and familiarize yourself with all the requirements of becoming an MD.
3. Write a Stellar Personal Statement
Think of a personal statement like a cover letter on a job application. It's a written explanation or essay detailing why you're an excellent candidate for not only the school, but the profession. When written well, these can help you differentiate yourself from the other applicants and showcase your personality.
An effective personal statement should cover your motivation for pursuing medicine and the reasons you're an excellent candidate for the school. Many students make the mistake of writing what they think the admissions team wants to see, but creativity is key. Don't just reiterate your resume, instead expand on your experience, passions, and any extracurricular activities.
4. Obtain Letters of Recommendation
Letters of recommendation play a critical role in applying to medical school. They provide admissions committees with a sense of who you are based on other's perception of you. Most medical schools require three letters⁠—two from science faculty at your undergraduate institution, and one from a healthcare professional you've worked with in some capacity.
5. Complete Your Primary Application
The application process typically consists of two separate parts. The primary application is centralized and allows you to apply to multiple schools with the same application.
There are three primary online application services, depending on your desired degree and location:
For your primary application, you need to include:
Background information
Transcripts and coursework
Work experience, extracurriculars, and awards
Letters of evaluation
A list of schools you wish to apply to
A personal statement
MCAT scores
GPA
6. Complete Your Secondary Applications
Secondary applications are school-specific and requirements may vary based on the institution. These are submitted after the institution has received the primary application. These are intended to ensure that prospective students are a good fit.
While some med schools don't require secondary applications, the vast majority do. Typically an application isn't even considered complete or reviewed until the secondary application has been submitted.
7. Nail The Interview
The admissions interview is your opportunity to stand apart from the competition. As such, it's incredibly important to effectively prepare for it.
Dress appropriately: Dress to impress! It's important to make a good first impression, and a professional outfit can go a long way in that regard.
Confirm your interview immediately: Communication is incredibly important. When you're invited for an interview, don't wait⁠—confirm your interview as soon as you can.
Have a positive attitude: Throughout the interview process, maintain a positive attitude. Be polite to everyone you communicate with and remain pleasant throughout the interview process, even if there's a delay in the schedule.
Be yourself: Let your personality shine. Not every question you encounter will pertain to medicine, so don't solely prepare for a list of questions straight out of a textbook. Most admissions teams want to get to know prospective students to determine whether they're the right fit for the school's culture.
Leave your mark: The admissions team interviews so many students that many are likely to be forgotten almost immediately. So let your uniqueness shine during the interview.
Be aware of your body language: Your application may demonstrate confidence, but if you don't communicate the same confidence with your body language, you're not as likely to be selected. A pleasant demeanor is incredibly important, and can play a key role in distinguishing you from the competition.


Remember that interviewers are humans, so treat them with respect regardless of the outcome.
Holistic Admissions
Students often worry that they won't be able to attend a medical school if their GPA or MCAT scores are insufficient. However, some schools, such as UMHS, take a much more holistic approach to admissions.
Holistic admissions examines more than just standardized scores. According to the Association of American Medical Colleges (AAMC), this is separated into three categories:
Experiences
Attributes
Academic Metrics


In some cases, prospective doctors might not have the best undergraduate GPA, but shine in other areas such as experience, personality, or passion for the medical field. Holistic admissions approaches the admittance process from the perspective of training future physicians rather than acquiring prospective students.
Finding the Right School
There's an abundance of medical schools, and choosing one can be difficult. Many factors come into play in the decision-making process, making it easy to be discouraged. Take this time to make use of the resources available to you and effectively prepare yourself. Stay updated with news and trends in medicine, study for your exams, obtain volunteer experience, and make connections with individuals in the medical field.
The admissions process is challenging, but it's worth the effort to find the right institution. Be diligent, and don't give up!
---
About UMHS:
Built in the tradition of the best US universities, the University of Medicine and Health Sciences focuses on individual student attention, maintaining small class sizes and recruiting high-quality faculty. We call this unique approach, "personalized medical education," and it's what has led to our unprecedented 96% student retention rate, and outstanding residency placements across the US and Canada. UMHS is challenging everything you thought you knew about Caribbean medical schools.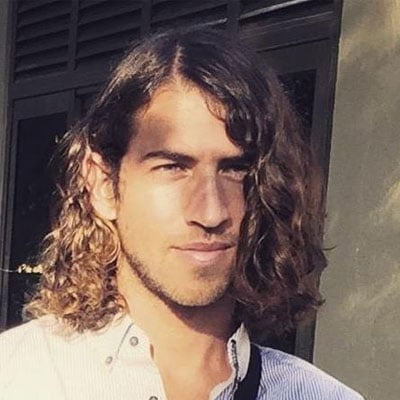 Posted by
Ryan Ross
Ryan is the Director of Marketing at UMHS. He holds a Masters in Public Health from the University of Southern California and a BA in Marketing from the University of Maryland, College Park. He is also a musician an avid outdoorsman.