The Medical College Admissions Test® (MCAT®) is one of the most important, and stressful, tests students take before applying to med school. It's part of the primary application process. For many institutions, an MCAT score determines whether or not a student is accepted. Therefore, it's incredibly important to prepare for the MCAT so you're able to pass when the time comes. Here's an overview of how to effectively prepare for the MCAT exam to achieve the best possible score.
What is the MCAT?
The MCAT is a standardized test used to assess applicants' knowledge. It's a multiple-choice, computer-based test that's part of the medical school admissions process. Most schools in the U.S. and Canada require prospective medical students to complete the MCAT in order to be considered for admission.
The MCAT consists of four main sections:
Biological and biochemical foundations of living systems
Chemical and physical foundations of biological systems
Psychological, social, and biological foundations of behavior
Critical analysis and reasoning skills
The knowledge required to complete the MCAT isn't exhaustive, but ensures each student has mastered the basics before advancing their education. Much of the information included in these sections is found in introductory science courses. That being said, however, the MCAT does require extensive preparation and study.
---
Discover if a Caribbean Medical School is right for you.
Learn about the most popular alternative path to becoming a doctor.
---
Most schools look for an MCAT score above 490, but it's generally not advisable to take it more than twice regardless of your score. Keep in mind when retaking the exam that the admissions team will see each of your scores, so taking the MCAT five or six times may impact the strength of your application.
How to Prepare for the MCAT
Preparation is key to acing the MCAT. Procrastination often negatively affects students' scores, so make sure you take the time to properly prepare. Draw up a study plan or schedule for yourself and follow it diligently.
Not sure where to start? Here are three tips for effective preparation for the MCAT.
Set Aside Sufficient Time
For most students applying to medical school, the MCAT requires diligent study and multiple practice exams, so give yourself plenty of time to study. It's advisable to set aside 3 months to prepare for the MCAT, depending on your base-line knowledge. Some scheduled study programs offered by companies like Kaplan, the Princeton Review, Tutor the People, and Magoosh, can help cover a lot of test material in an efficient amount of time. Most students should aim to complete between 200 to 300 hours of study time before taking the MCAT.
Familiarize Yourself With the Test Dates
Preparing for the MCAT involves more than just studying. Make sure you're familiar with the MCAT test dates in order to schedule accordingly. Keep in mind that taking the MCAT requires registering in advance. So don't expect to be able to just show up the day of the test.
You should also know when the MCAT scores are released. Since they're released on a specific date, it's crucial to know these dates to ensure they correspond with your timeline of applying to medical school.
Establish Good Study Habits
While you can easily get caught up in how many hours you hope to study over the course of your preparation, keep in mind that the amount of time spent studying isn't the only important factor. Efficiency is just as crucial, if not more. To ensure your preparation is as effective as possible, start by establishing good study habits. These will not only help with time management, but ensure you retain what you study.
Practice time management
Take lots of practice tests
Create a study schedule for yourself
Use study guides
Take scheduled breaks
Whether you're already studying for the exam or researching for the future, it's beneficial to start establishing these study habits now. If not for your MCAT score, for your success in medical school.
Common Mistakes to Avoid
There are many things you should do when studying for the MCAT, but there are also many things you shouldn't do as well. Many test preparation mistakes are easy to make, but incredibly important to avoid. These include:
Over-focusing on insignificant details: Details are important, but too much of a focus on small details can be distracting. Study resources⁠—like those offered by Kaplan and others⁠—can help you focus on studying the right information.
Sacrificing practice for studying: Too much studying at the expense of practicing can be counter-productive. Likewise, too much practicing without sufficient studying won't provide you with the information you need to pass the exam. Balance the time you spend studying and taking practice tests so you're able to capitalize on the best of both worlds.
Neglecting parts of your schedule: Don't sacrifice studying for extracurriculars. Volunteer work at health care facilities and shadowing doctors is an excellent use of your time⁠⁠, but shouldn't take priority over preparing for the MCAT. Choose a small number of extracurriculars you enjoy and will aid in your career aspirations to participate in. Consider cutting back on those that don't add as much value to your professional pursuits.
Concentrating on the easy subjects: If there are areas you find easy or more enjoyable, you might be tempted to spend more time on them. To study efficiently, however, you should focus on improving your weak spots while occasionally returning to easier topics so you don't forget them.
Avoiding these common mistakes will go a long way in making sure you're preparing effectively. Pay close attention to how you study and see if you notice whether you're making any of these mistakes. Maybe you can catch them before it's too late. Insight is critical to effective preparation, so pay attention to how you study, not just what you study.
You're Not Your MCAT
It's important to remember that, while the MCAT is incredibly important, there are several other exams you need to take on your road to medical school. Don't fixate on one exam at the detriment of others. Familiarizing yourself with these other exams and preparing for them concurrently builds strong study habits that are crucial to obtaining your medical degree.
Remember, your MCAT score isn't the sole determining factor of whether you're accepted or rejected to medical school. While many schools only consider applicants with a high GPA and passing MCAT score, some schools with holistic admissions focus on other factors. Some of these factors include an applicant's personal attributes, motivation, and past experiences, as well as academic results when considering them for admissions.
So don't let your GPA or MCAT score define you on this exciting journey to medical school. If you're struggling to pass, but have the drive, passion, and motivation to become a medical doctor, find alternative ways to demonstrate this to the admissions team during the application process. If you apply to a school with holistic admissions, you've still got a good shot at being admitted to medical school.
---
About UMHS:
Built in the tradition of the best US universities, the University of Medicine and Health Sciences focuses on individual student attention, maintaining small class sizes and recruiting high-quality faculty. We call this unique approach, "personalized medical education," and it's what has led to our unprecedented 96% student retention rate, and outstanding residency placements across the US and Canada. UMHS is challenging everything you thought you knew about Caribbean medical schools.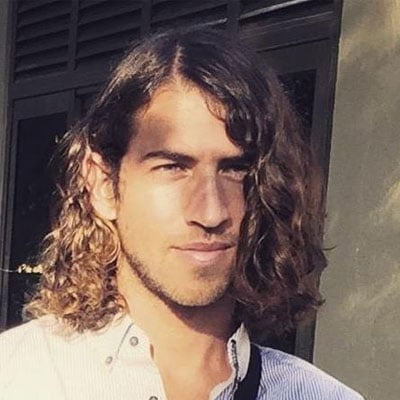 Posted by
Ryan Ross
Ryan is the Director of Marketing at UMHS. He holds a Masters in Public Health from the University of Southern California and a BA in Marketing from the University of Maryland, College Park. He is also a musician an avid outdoorsman.