In celebration of Hispanic Heritage Month (through October 15, 2021), the UMHS Endeavour brings you a look at Latino doctors, scientists and educators that made a difference.
**This post has been updated for 2021 to include additional Doctors, Scientists and Educators.**
Many (but not all) of the following are Latino Americans, but each one made significant contributions to medicine, science and math in the past century. We celebrate these Latino/Latina scientists, doctors and educations as an inspiration for all students at American and Caribbean medical schools.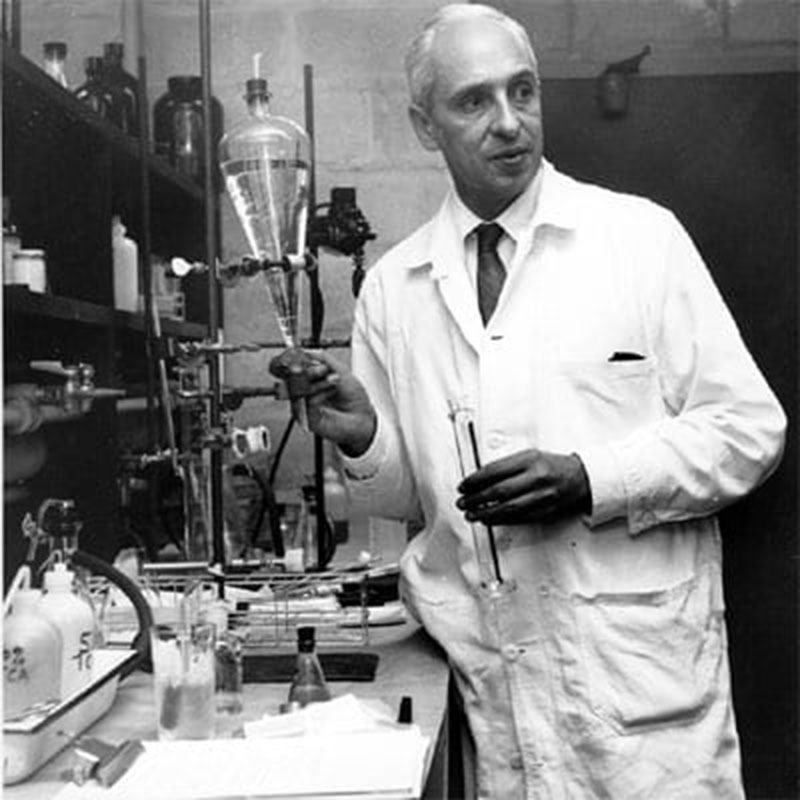 Nobel Prize winner Severo Ochoa. Photo: Wikimedia Commons
Severo Ochoa, Academic, Chemist, Scientist (1905-1993)
This Spanish-American biochemist and molecular biologist was co-awarded the 1959 Nobel Prize in Physiology or Medicine and is known as "The man behind RNA" for "discovering an enzyme that enables the synthesis of RNA," according to National Institutes of Health.

Dr. Helen Rodriguez Trías, (1929-2001), First Latina President of the American Health Association
Dr. Trias was born in Puerto Rico and moved to New York City. As a child, she experienced bias for simply being Latina and was "placed in a class with students who were academically handicapped, even though she had good grades and knew how to speak English," according to Wikipedia. Dr. Trias later went on to graduate from medical school at Universidad de Puerto Rico with highest honors. Her accomplishments include founding the first center for newborn children in Puerto Rico and serving as Director of Pediatrics at Lincoln Hospital in South Bronx, NY. In addition, Dr. Trias went on to lead the New York City Department of Health Mental Hygiene. She helped "bring national attention to the devastation caused by HIV and AIDS among inner city mothers and children. In 1993, the American Public Health Association elected her their first Latina president." (https://www.nps.gov/people/dr-helen-rodriguez-trias.htm).
(Photo, inset right) DR. HELEN RODRIGUEZ-TRIAS: Latina pioneer in American medicine & public health. Photo: Jim Hansen/Wikimedia Commons
---
Discover if a Caribbean Medical School is right for you.
Learn about the most popular alternative path to becoming a doctor.
---
Mario Molina, Chemist, Scientist (1943–2020)
Mexican-born chemist Mario Molina won a Nobel Prize in 1995 for "alerting the world to the danger of CFCs and ozone depletion" ScienceHistory.org says he became interested in science at a young age, creating a chemistry laboratory inside a bathroom in his home.
He moved from Mexico to the USA in 1968 to work on an advanced degree in physical chemistry from the University of California-Berkeley. He later taught at the Massachusetts Institute of Technology (MIT) and the University of California-San Diego.
Mr. Molina received the Presidential Medal of Freedom from President Obama on November 20, 2013. From: Sciencehistory.org.
(Photo, inset right) Mario Molina, at the Nobel Laurate at Globalsymposium 2011 in Sweden, discussing climate change. Photo: Janwikifoto/Wikimedia Commons

Luis Federico Leloir, Chemist, Scientist (1906–1987)
This French-born Latino scientist received the 1970 Nobel Prize in Chemistry for discovery and study of sugar nucleotides, 'discovered a completely new class of biological compounds. These are hybrids of nucleotides and sugars that facilitate the synthesis of oligo- and poly-saccharides in all living organisms," says University of Cambridge. He established the Institute for Biochemical Research in Buenos Aires, Argentina, in 1947. From: University Of Cambridge.
(Photo, inset right) Luis Federico Leloir. Photo: MaterialScientist/Wikimedia Commons

Bernardo Alberto Houssay, Doctor, Physiologist (1887–1971)
This Argentinean-born pioneer became a doctor by age 23. The NIH says "In addition to being recognized by the Nobel Foundation, he received honorary degrees and distinctions from multiple prestigious academic institutions such as Harvard, Cambridge, Oxford and the University of Paris. He was also the recipient of the 1960 Dale Medal, the highest honour in the field of endocrinology" He won a Nobel Prize in 1947 for research on the role of pituitary hormones in the regulation of blood sugar. From: National Center for Biotechnology Information.
(Photo, inset right) BERNARDO ALBERTO HOUSSAY: Won Nobel Prize in 1947. Photo: Wikimedia Commons
Jaime Escalante, Math Educator (1930-2010)
This Bolivian-born teacher is renowned for his work with struggling math students. His story was chronicled in the 1988 Hollywood film, Stand and Deliver. He moved to Los Angeles in the 1960s and worked in inner-city schools. In 1974, he began teaching at a tough East L.A. school, Garfield High, and started an advanced math class, something unprecedented for Los Angeles Latino schools at the time.
Biography.com notes that in n 1982, Mr. Escalante's "largest class of students took and passed an advanced placement test in Calculus." When some students' test scores were invalidated by testing company due to cheating allegations, "Escalante protested, saying that the students had been disqualified because they were Hispanic and from a poor school."
Students were later allowed to retake the test and passed, proving the "cheating" claims were false. From: Biography.com.

Dr. Ellen Ochoa at Johnson Space Center in Houston. Photo courtesy of NASA.
Dr. Ellen Ochoa, NASA Astronaut (1958 to present)
Dr. Ellen Ochoa, a veteran astronaut, was the 11th director of the Johnson Space Center. According to a post on the NASA website: "She was JSC's first Hispanic director, and its second female director. Her previous management roles include Deputy Center Director and Director of Flight Crew Operations.
"Ochoa joined NASA in 1988 as a research engineer at Ames Research Center and moved to Johnson Space Center in 1990 when she was selected as an astronaut. She became the first Hispanic woman to go to space when she served on the nine-day STS-56 mission aboard the space shuttle Discovery in 1993. She has flown in space four times, including STS-66, STS-96 and STS-110, logging nearly 1,000 hours in orbit.
"Born in California, Ochoa earned a bachelor's degree in physics from San Diego State University and a master's degree and doctorate in electrical engineering from Stanford University. As a research engineer at Sandia National Laboratories and NASA Ames Research Center, Ochoa investigated optical systems for performing information processing. She is a co-inventor on three patents and author of several technical papers.
"Ochoa has been recognized with NASA's highest award, the Distinguished Service Medal, and the Presidential Distinguished Rank Award for senior executives in the federal government. She has received many other awards and is especially honored to have six schools named for her. She is a Fellow of the American Association for the Advancement of Science (AAAS) and the American Institute of Aeronautics and Astronautics (AIAA), serves on several boards, and chairs the Nomination Evaluation Committee for the National Medal of Technology and Innovation.
"She is married to Coe Miles, an intellectual property attorney. They have two sons."
Dr. Ellen Ochoa retired from NASA in 2018 as Director of the Johnson Space Center. She is currently a member of the National Science Board's class of 2016—2022. In 2018 , Dr. Ochoa joined the board of trustees for the Gordon and Betty Moore Foundation, making grants for environmental conservation, scientific research and higher education and the San Francisco Bay Area.
Hispanic Heritage Month Online Resources
(Top image) Image: Deposit Photos
---

About UMHS:
Built in the tradition of the best US universities, the University of Medicine and Health Sciences focuses on individual student attention, maintaining small class sizes and recruiting high-quality faculty. We call this unique approach, "personalized medical education," and it's what has led to our unprecedented 96% student retention rate, and outstanding residency placements across the US and Canada. UMHS is challenging everything you thought you knew about Caribbean medical schools.
Please check out some of our other very popular blog articles:

Posted by
Scott Harrah
Scott is Director of Digital Content & Alumni Communications Liaison at UMHS and editor of the UMHS Endeavour blog. When he's not writing about UMHS students, faculty, events, public health, alumni and UMHS research, he writes and edits Broadway theater reviews for a website he publishes in New York City, StageZine.com.