It's no secret that medical school is expensive. According to Education Data Initiative, approximately 45.2 percent of medical students are concerned about how they'll pay off their educational debt. This is largely because 76 to 89 percent of medical school students graduate with debt, and 43 percent already have debt from their undergraduate degree.
The expense of med school shouldn't be a deterrent, however. If you have a passion for medicine and are interested in obtaining a medical degree, there are several ways to finance your education. Here's a comprehensive guide to paying for your medical school degree.
How to Pay For Medical School
If you're concerned about medical school tuition costs, here are six ways you can prepare to pay for your education:
Be proactive
Research each institution's financial aid options
Work on your credit score
Familiarize yourself with financial terminology
Seek out scholarships
Evaluate your loan options
1. Be Proactive
While it's easy to procrastinate, it's critical to get started as early as possible when looking for ways to finance your education. Putting it off for too long can result in mountains of debt down the road. For example, try to avoid entering medical school with debt from your undergraduate program if possible. If you do carry undergraduate debt into medical school, however, make sure you have a plan in place for paying off both degrees.
When it comes to financing your medical education, there are several do's and don'ts you should be aware of. For instance, if it's possible to borrow from interest-free sources (like family members), take advantage of this method. This can save you thousands of dollars that would have otherwise gone to interest payments.
It's also important to remember that tuition isn't your only expense when attending medical school. Housing, books, food, and more can amount to quite a bit if you're not prepared for them.
---
Discover if a Caribbean Medical School is right for you.
Learn about the most popular alternative path to becoming a doctor.
---
2. Research Each School's Financial Aid Options
First and foremost, it's important to familiarize yourself with the financial assistance options of each school you apply to. Examine their financial aid page to see their tuition and fees, the loans they accept, the scholarships they offer, and the resources they provide. Reach out to the financial aid office to learn more about the various financing options available for you. You should also request data such as:
How many students receive aid from loans and scholarships offered by the institution

The average need-based scholarship awarded by the school

The average student debt accumulated by the previous year's graduating class




These metrics can help you prepare for financing your education and determining a repayment plan.
3. Work on Your Credit Score
A good credit score is important for borrowing from private loan lenders, so try to start building it early. Keep in mind, however, that your credit score isn't the only factor lenders analyze—they also review the student's overall credit history. Make sure you have no open collection accounts and take advantage of the free annual credit reports available to you. These include reports from:
Each report may not show the exact same information, so review each annually to obtain a thorough grasp of your credit report.
4. Familiarize Yourself with Financial Terminology
Since you'll be researching your financing options for school, there are various terms you'll need to understand. Try to educate yourself on the numerous aspects of financing, such as loans, interest rates, and repayment plans. This will also help you have an informed conversation with financial aid officers at the various institutions you apply to.
5. Seek Out Scholarships
Scholarships can put a big dent in your debt. Most institutions you apply to will have a scholarship page on their website. Be sure and check it out to see the available scholarship options and their eligibility requirements.
For example, if you're willing to serve in the U.S. Military, the Army offers a Health Professional Scholarship Program that covers your full tuition plus a monthly stipend in return for your service. This typically entails four years of active duty service following your residency.
6. Evaluate Loan Options
There are many different types of loans that can help you pay for your education. Before borrowing, however, it's critical to understand that repaying loans is a huge responsibility. You are responsible for paying back this money, whether or not you graduate. Additionally, defaulting on a loan can potentially ruin your credit score, which can impact your housing options, insurance, or even future employment. Therefore it's important to use loans when needed rather than relying on them to receive an education.
If you need a loan to afford medical school, however, take a look at the loan providers of each institution. At UMHS, our primary loan provider is the Sallie Mae program. This loan can cover your entire cost of attendance (COA), and has several repayment options that allow you to defer your payments, or begin paying while you're attending school.
Repaying Student Loans
One of the benefits of becoming a doctor is the fact that you'll almost certainly be able to repay your loans, since the career has a high return on investment. However, if you're still concerned about your ability to pay-off your loans, especially during your first few years in the field, there are several ways you can make the process less stressful. Here are some tips for repaying your student loans:
Figure out how much you owe: It's important to have a clear idea of how much debt you've accrued, along with their respective interest rates, to make a clear plan for repaying them. Consider using an online loan calculator to help you find the most efficient strategy to pay off your loans.


Make payments while in school: Begin paying off your medical school loans as soon as possible. The average medical school student pays between $165,000 and $240,000 on interest alone, so it's important to get ahead of your loans and not let interest accrue out of control.


Enroll in income-based repayment (IBR): If you take out federal student loans and are struggling to repay them, IBR can reduce the monthly payment you're obligated to make to between 0–10 percent of your monthly income. This can make it much easier to manage and pay off your federal loans. If you don't qualify for IBR, there are other income-driven repayment plans that you might want to explore. Familiarize yourself with the available options and find out whether you qualify.


Refinance your loans: If you've taken out private student loans with high interest rates, refinancing them can be an excellent way to lower your interest payments. It's important to note, however, that refinancing loans typically requires you to have a good credit score and can prevent you from taking advantage of flexible repayment options. Depending on the company you refinance with, you may even lose access to programs like IBR and Pay As You Earn (PAYE).


Consider joining the military: Active duty service in the military is an excellent way to repay your loans. There are several repayment options, depending on which branch you serve in. While repayment through the military may not cover your entire loan, it can significantly reduce it.


Consider working in a health professional shortage area (HPSA): HPSAs are locations where there's a shortage of medical providers. This includes primary care, mental health, and dental care providers. The National Health Service Corps Scholarship Program (NHSC SP) awards scholarships for students willing to serve in one of these communities following graduation. Student loan repayment programs such as those from NHSC can substantially reduce your debt in exchange for a commitment to work in a medically underserved area.
Start Saving Now
Part of being proactive is saving as much as you can as early as you can. Put money into personal savings and give yourself a budget so you have a clear idea of how much you have, and will have in the future.
If you're worried about debt, consider evaluating the affordability of various medical schools. Tuition at UMHS is much more affordable than many other medical schools, with students saving up to $169,454 over other U.S. and Caribbean medical schools. If cost is one of your primary concerns for attending medical school, obtaining your medical degree at UMHS is definitely worth considering.
---
About UMHS:
Built in the tradition of the best US universities, the University of Medicine and Health Sciences focuses on individual student attention, maintaining small class sizes and recruiting high-quality faculty. We call this unique approach, "personalized medical education," and it's what has led to our unprecedented 96% student retention rate, and outstanding residency placements across the US and Canada. UMHS is challenging everything you thought you knew about Caribbean medical schools.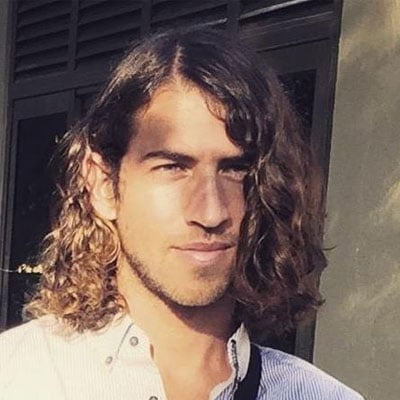 Posted by
Ryan Ross
Ryan is the Director of Marketing at UMHS. He holds a Masters in Public Health from the University of Southern California and a BA in Marketing from the University of Maryland, College Park. He is also a musician an avid outdoorsman.