February 3rd is National Women Physicians Day. On this day we honor female physicians and recognize that this has been a long, strenuous journey that is not yet finished. February 3rd is Dr. Elizabeth Blackwell's birthday. She was the first woman, in 1849, in the United States to receive a medical degree. She initiated the movement that led to the entry and equality of women in the medical field.
This day celebrates Dr. Blackwell, her achievements, and the achievements of female physicians throughout the world. It also sheds light that improvement is needed in the workplace for female physicians. Female physicians still encounter gender bias, sexual harassment, and unequal pay. A study conducted by JAMA Internal Medicine in 2016 found that female physicians make on average 8% less than male physicians. The medical field is still primarily made up of men and there is still work for us to do to support our female physicians.
The UMHS Endeavour spoke to UMHS graduates Dr. Laura Tafuri, Dr. Melissa Alvarez, and Dr. Mikayla Troughton about the joys and challenges of being a woman physician.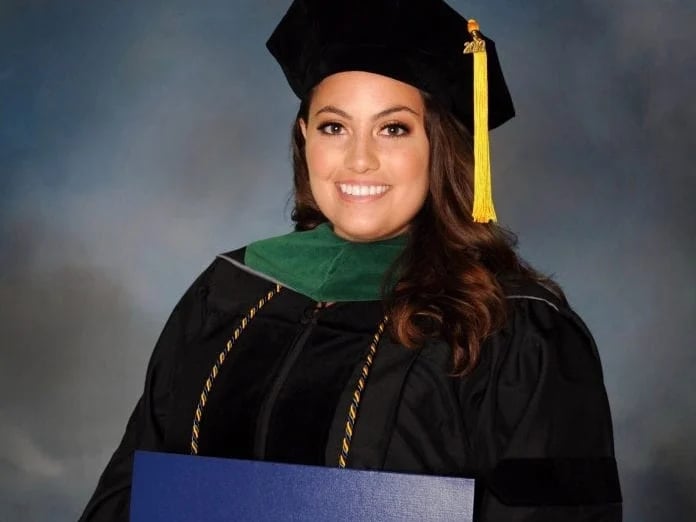 Dr. Laura Tafuri at UMHS graduation in New York City in 2019. Photo: Island Photography.
Dr. Laura Tafuri
Dr. Laura Tafuri, who is doing her OB-GYN residency at Bridgeport Hospital in Connecticut, said:
"One great thing is having strong women mentors to guide me and hoping that one day I can be that same role model for another female physician.
One challenge is when I meet patients and their families, they always assume I'm the nurse instead of the surgeon/physician and they're surprised when I inform them otherwise."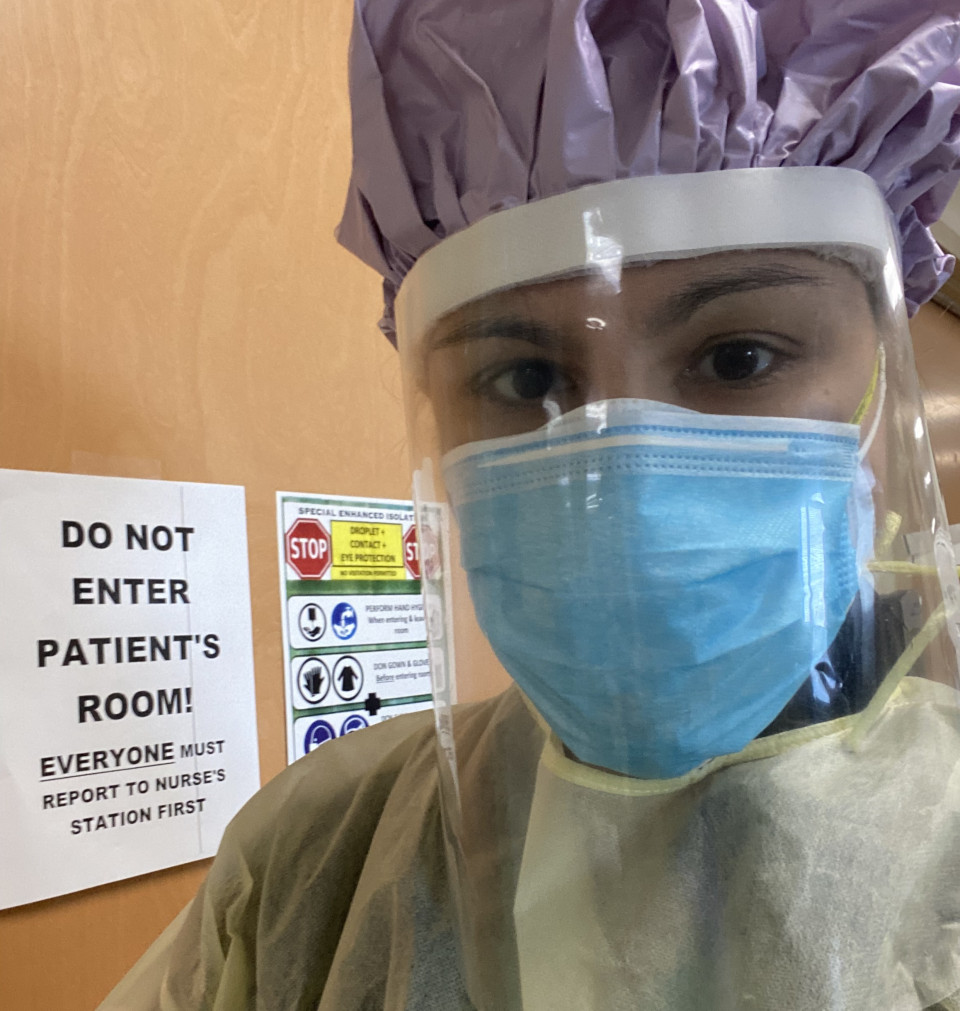 Dr. Melissa Alvarez in PPE while treating COVID-19 patients at Mercy Catholic Medical Center in Darby, PA. Photo: Courtesy of Dr. Alvarez.
Dr. Melissa Alvarez
Dr. Melissa Alvarez, an Internal Medicine resident, PGY-III, at Mercy Catholic Medical Center in Darby, Pennsylvania, said:
"The best part of being a woman physician in 2021 is knowing that there really are no limits. While there are many fields that are still predominantly male, there is a large movement within medicine to empower women to choose those fields and many female mentors in those fields that can be found via social media.
"The challenging part is that the training atmosphere is just not easy for women to navigate. Many women in training put off having children due to many different factors: taking maternity leave while in training can extend your training; some programs are not supportive of pregnant trainees, and many programs do not have proper facilities for breastfeeding trainees to pump or store breast-milk. I think changes are on the horizon, and that our generation of trainees will make positive changes to support all women who want to become physicians."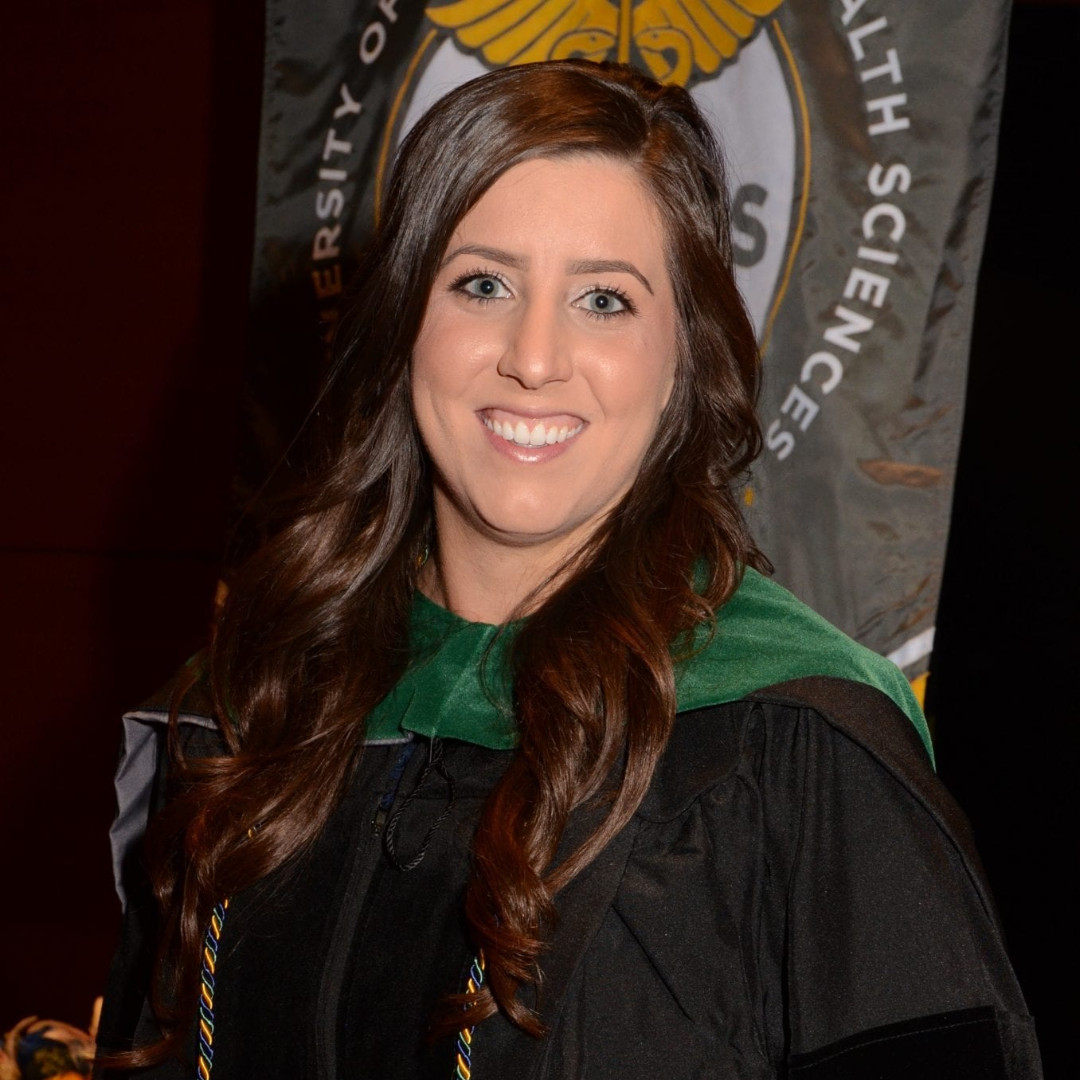 Dr. Mikayla Troughton at UMHS graduation in New York City in 2018. Photo: Island Photography.
Dr. Mikayla Troughton
Dr. Mikayla Troughton, who is in a CA-2/PGY-3 Anesthesiology residency at the University of Arkansas for Medical Sciences (UAMS), said:
"Something that I find great about being a woman physician, specifically a physician anesthesiologist, is that I am contributing to the encouragement and rise of women in our male dominated field. In 2018, an estimated 26.5% female anesthesiologists (including all races) were working across the United States. As an anesthesiologist, I am privileged to understand physiology in depth, keep organs optimized, and literally keep patients alive in the operating room – this is empowerment. I look forward to continuing my career in academic anesthesiology by teaching, encouraging and mentoring the next generation of female anesthesiologists.
"Women tend to experience work-family conflict to a larger degree than male counterparts. I believe that one of the most difficult parts of being a female physician, specifically a woman in a procedural subspecialty, is the unpredictable nature of the perioperative environment in which we work. This can be challenging for women to navigate, especially if they have a family. We cannot simply leave the operating room at any time to be able to tend to family emergencies, and this can be extremely stressful. Fortunately, at my institution we have lactation rooms and have incorporated ways to support our new moms. Women should not equate having a family with putting their careers on hold, as both can be done in parallel."
The UMHS Endeavour is grateful for our women physicians who are healers, educators, mentors, role models, and pioneers in their field.
(Top photo) left to right: Dr. Laura Tafuri, Dr. Mikayala Troughton & Dr. Melissa Alvarez. Collage: Victoria Ross.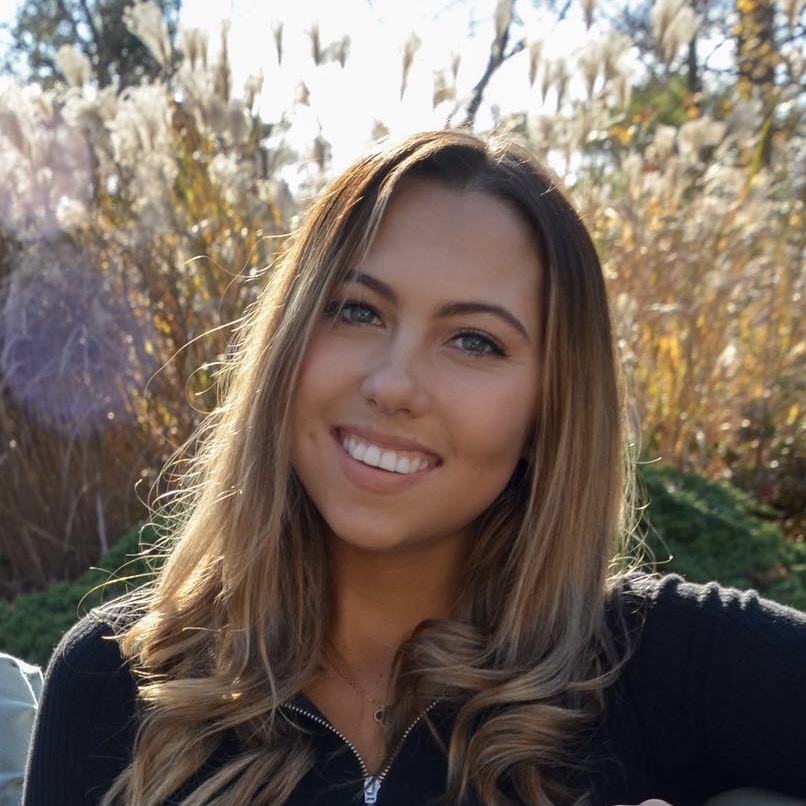 Posted by
Victoria Ross
Victoria Ross is the Social Media Manager and Marketing Assistant at UMHS. She holds a Marketing IMC degree. She lives in Los Angeles and is a devoted dog mom.