UMHS graduate Dr. Lara Gizzi took time from her hectic schedule–juggling duties as a Family Medicine resident at the University of Ottawa in Canada, research projects, exams and a work lifestyle she describes as an "absolute whirlwind"–to speak to the UMHS Endeavour. We were especially interested in speaking to Dr. Gizzi because she has a unique perspective on working in medicine in Canada.
Dr. Gizzi initially met with Michelle Peres, UMHS VP of Enrollment Management, and had a good feeling about our school, so she "took a risk" by applying to UMHS a few years ago. Ultimately, she made the right decision to enter UMHS as a Canadian studying medicine abroad. The Toronto area native had missed a deadline to apply online to Canadian medical schools and did not wish to wait a full year before applying again.
The UMHS Endeavour spoke to this gifted young doctor about her experiences at UMHS and on the island of St. Kitts, from the close connections she made with professors and working as a teaching assistant to the challenges of living abroad on a tropical island, and the myriad of lessons learned during clinical rotations and electives in the USA and Canada. Dr. Gizzi adapted quickly to St. Kitts and the UMHS campus and bonded with her fellow students, realizing she was "surrounded by people in the same boat with the same fears," all wanting to become doctors. We spoke in detail with Dr. Gizzi about what Canadians can expect before, during and after studying medicine at UMHS.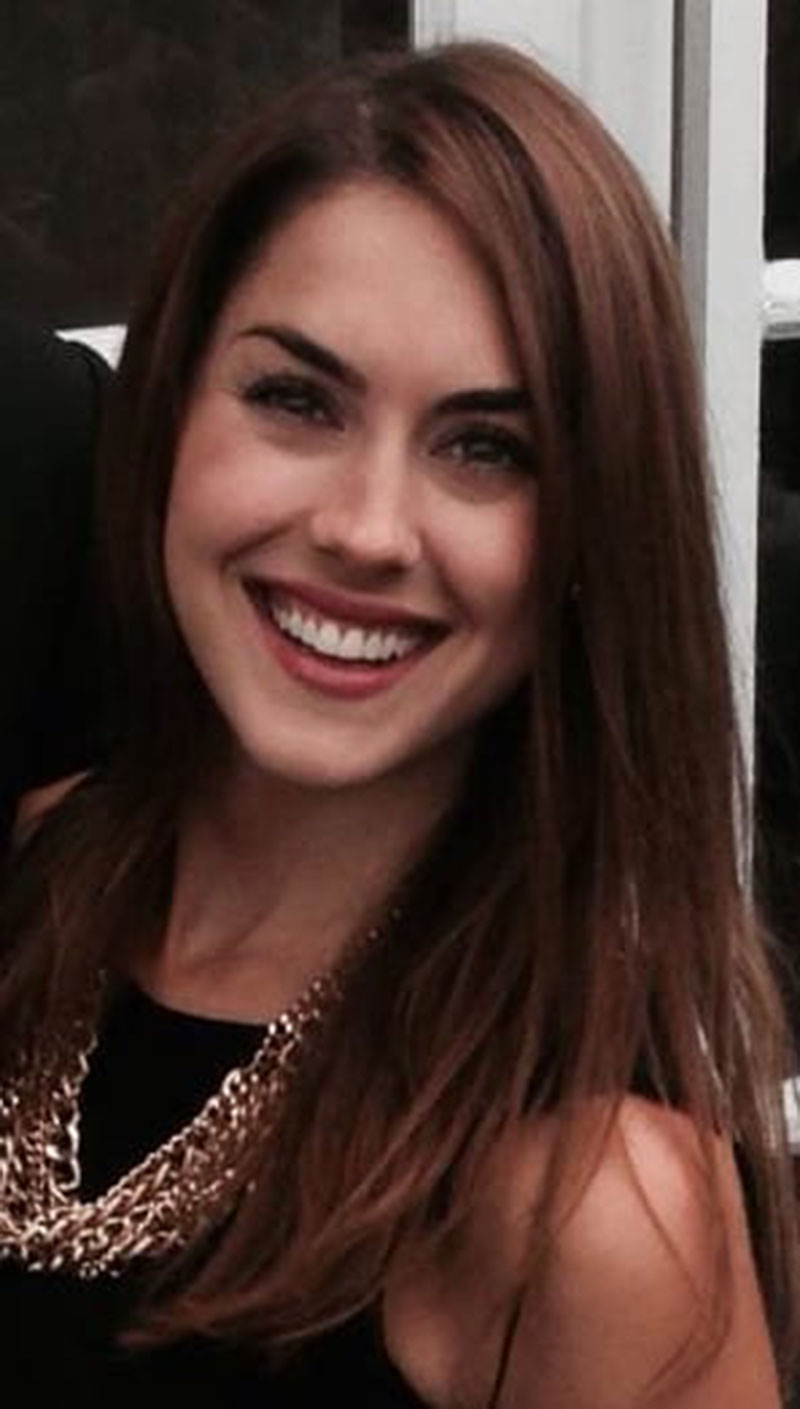 Dr. Lara Gizzi. Photo: Courtesy of Dr. Gizzi
UMHS Endeavour: Tell us a little about where you are currently working.
Dr. Lara Gizzi: I am a Family Medicine resident at the University of Ottawa in Canada. I am finishing off my final PGY2 year now and will be applying for a PGY3 fellowship year in Emergency Medicine in either Ottawa or Toronto, Canada.
What year did you graduate and where are you originally from?
I graduated from UMHS in spring 2014. I am originally from Mississauga, ON, Canada, which is just outside of the better known Canadian city, Toronto.
Why did you decide to go to UMHS?
To be honest, my ultimate goal was to practice in my home country. However, I just missed a deadline to create an online account for Canadian medical school applications. As such, I would have had to wait a full year before applying, and the competition/number of available seats in Canada wasn't very promising in the first place. So, I took a risk and listened to my gut and a few University Supervisors' opinions and applied to UMHS. I interviewed with Michelle Peres in Toronto in the summer of 2009. I had a positive feeling about venturing to medical school abroad from the second the interview began.
---
Discover if a career in Family Medicine is right for you.
Learn why 70% of doctors would choose the same specialty again.
---
What about your medical education at UMHS gave you an edge for becoming a doctor?
The faculty-to-student ratio was ideal. I was able to form close connections with my professors, as they were available and approachable and got to know me well. I was able to be a teacher assistant each semester. I had many more interesting experiences being abroad and meeting so many different types of people in terms of age, culture, background, etc. I became very familiar with my own personal strengths and weaknesses being away from the comforts of home. I learned to not take education and opportunities for success for granted. I had exposure to several different systems and cities across the U.S. As such, I learned to adapt very easily to new settings and gain great confidence in my personal and medical skills as I always had to put my best foot forward to make a lasting impression in a short amount of time.
Did you do any clinicals in Canada and did that help?
I did electives in Plastic Surgery and Cardiology through McMaster University, as well as an elective in Family Medicine in a private practice in Toronto. This most certainly assisted in my successful entry into residency in Canada. Having letters of reference from Canadian physicians and proof that I made it my prerogative to invest time learning in Canada was of utmost importance.
Does the preparation for USMLE apply to Canadian exams as well?
The USMLE is a great method of preparation for the Medical Council of Canada examinations. I found the USMLE examinations to be much more lengthy and difficult, making the subsequent writing of Canadian exams much less daunting. Prospective Canadian applicants should ensure they review Canadian ethics sections as well as the different laboratory values used in Canada prior to exam writing.
What was your experience on the island like?
I enjoyed the sun each and every day. I still miss it, just as much as I miss the never-ending barbecued chicken, mango trees and monkeys. The first month is a bit of an adjustment as you are in foreign territory, with foreign people, and starting a very difficult academic endeavor. Once you realize you are surrounded by people in the same boat, this uneasiness quickly fades while your support system quickly grows. I made many friends that I still have today and enjoyed everything Caribbean island life had to offer, from numerous hikes, to beautiful beaches, to scuba diving, to island nightlife and more. You will miss friends, family and the conveniences of home, but the experience is one you will take much away from and I wouldn't trade it for the world.
Is there anything else you'd like to add?
Don't let anyone convince you that you can't achieve your ultimate goals. Set them out from day one and never look back. Good luck.


(Top photo) Dr. Lara Gizzi. Photo: Courtesy of Dr. Gizzi
---
About UMHS:
Built in the tradition of the best US universities, the University of Medicine and Health Sciences focuses on individual student attention, maintaining small class sizes and recruiting high-quality faculty. We call this unique approach, "personalized medical education," and it's what has led to our unprecedented 96% student retention rate, and outstanding residency placements across the US and Canada. UMHS is challenging everything you thought you knew about Caribbean medical schools.

Posted by
Scott Harrah
Scott is Director of Digital Content & Alumni Communications Liaison at UMHS and editor of the UMHS Endeavour blog. When he's not writing about UMHS students, faculty, events, public health, alumni and UMHS research, he writes and edits Broadway theater reviews for a website he publishes in New York City, StageZine.com.