Growing up around Caribbean medical schools, I've spent much of my life visiting island medical campuses and being around medical students. With higher education so ingrained into my life, it's easy for me to lose perspective, and forget that Caribbean medical schools aren't so ubiquitously known and understood. Therefore, I'd like to use this post to share some helpful resources I've come across or previously written for prospective students of Caribbean medical schools. Hopefully these links and articles will help to shed light on the purpose, benefits, misconceptions and need-to-knows of international offshore medical schools in the Caribbean.
Overview
Here are a few links to provide you with an overview of Caribbean Medical Schools:
Caribbean Medical Student Bloggers
Getting first-hand information from current students and campus visits is an essential part of the prospective student process. One great way to learn from current students is by reading student blogs. UMHS links to all of its student bloggers on its homepage, but for a more comprehensive list of all Caribbean medical student bloggers, check out AUC student Benji Ho's compilation:
Caribbean Medical School Accreditation
It's important to understand the basics of Caribbean medical school accreditation, and how it affects your path to residency and licensure. Here are a few sites covering this topic:
List of Caribbean Medical Schools
Other Resources
These links should get you started as a prospective student. There are many more resources available, and I'd be happy to speak about them in-depth via email or phone. I know this process can seem daunting, but take your time and constantly corroborate your facts across different mediums. Good luck!
(Top photo) St. Kitts, home of UMHS. Photo: UMHS archives
Ryan Ross




Assistant Director of Admissions




Director of Marketing




University of Medicine and Health Sciences, St. Kitts (UMHS)
---
About UMHS:
Built in the tradition of the best US universities, the University of Medicine and Health Sciences focuses on individual student attention, maintaining small class sizes and recruiting high-quality faculty. We call this unique approach, "personalized medical education," and it's what has led to our unprecedented 96% student retention rate, and outstanding residency placements across the US and Canada. UMHS is challenging everything you thought you knew about Caribbean medical schools.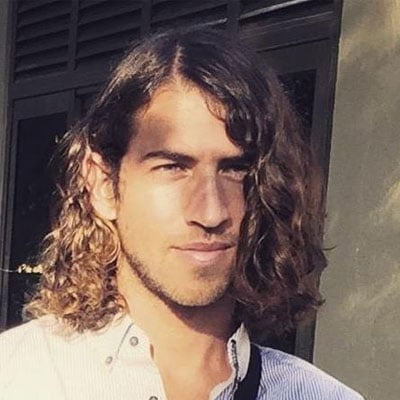 Posted by
Ryan Ross
Ryan is the Director of Marketing at UMHS. He holds a Masters in Public Health from the University of Southern California and a BA in Marketing from the University of Maryland, College Park. He is also a musician an avid outdoorsman.