Where to do one's residency and which specialty to choose are two of the biggest questions on the minds of students at North American and Caribbean medical schools. From countless online articles about looming doctor shortages in Primary Care to posts about which states and provinces have the most open residency slots to salary ranges in each specialty, the information out there is overwhelming indeed.
The UMHS Endeavour takes a comprehensive look at residencies in North America in our Residency Spotlight, with a focus on U.S. states and regions with doctor shortages, the types of specialties needed in certain areas, as well as salary ranges. We will cite information from numerous online sources and include interviews with UMHS officials about why one should consider applying for a residency in less-populated areas.
Where to Do Residency: Best & Worst States for Doctors
Most med students would love to land a prestigious residency in an ultimately high-paying specialty in a large North American city, often on the East or West Coast or in a major U.S. city like Chicago, Atlanta or Houston or Canadian city like Toronto or Vancouver. The reality, of course, is the most competitive residencies are at the large hospitals in major cities. While everyone who has worked hard in medical school to achieve their goals deserves a shot at applying for their dream residency, do not rule out researching (and applying for) residency positions at hospitals in smaller regions and cities in North America. Less-populated states are some of the best for young doctors, recent surveys show.
A post about the 2017 Best and Worst States for Doctors on Wallethub.com lists Iowa as the #1 state for doctors and New York as last at #51. Also of note is the post mentions that in 2016, the average med school graduate left with $189,000 in student loan debt, so no matter which region people choose for residency, so many leave school in the red.
Wallethub.com compared all 50 states and the District of Columbia using what they call "14 key metrics."
"Our data set ranges from average annual wage of physicians to hospitals per capita to quality of public hospital system," wrote John S. Kiernan, Senior Writer and Editor at Wallethub.com.
The site compared the 50 states and the District of Columbia with two main components, "Opportunity & Competition" and "Medical Environment."
Metrics for measuring "Opportunity and Competition" included physicians' average annual wage, monthly starting salary, hospitals per capita, insured population rate, Primary Care provider shortage, current competition (a metric measuring the number of physicians per 1,000 residents), projected competition (measuring the projected number of physicians per 1,000 residents by 2024, number of continuing medical education credits required, and the presence of interstate medical licensure compact law (a metric "based on data from the Interstate Medical Licensure Compact and considers whether compact legislation has been enacted, introduced or not introduced").
The "Medical Environment" metrics included quality of public hospital system (based on data from the Centers for Medicare & Medicaid Services), punitiveness of state medical board (measuring "the number of serious disciplinary actions (per 1,000 physicians) taken by the state medical board), and malpractice award payout amount per capita and annual malpractice liability insurance rate.
Sources for the data used for the ranking included the U.S. Census Bureau, Bureau of Labor Statistics. Centers for Medicare & Medicaid Services and more.
Indiana tops the list for highest average annual wage for physicians (adjusted for cost of living), while the District of Columbia has the lowest average annual wage (adjusted for cost of living), the Wallethub.com report said.
North Dakota has the lowest malpractice award payout amount per capita, while New York has the highest. Wisconsin has the least expensive malpractice liability insurance, and New York has the highest.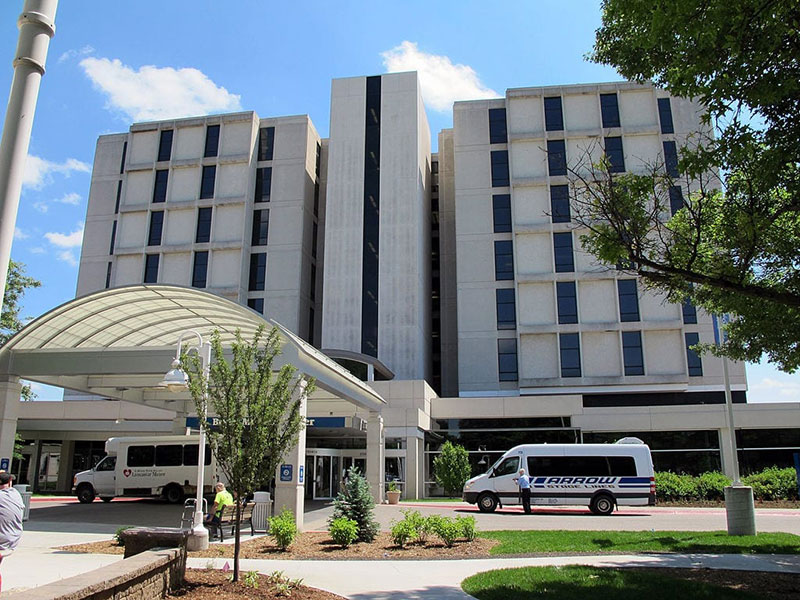 DON'T OVERLOOK RESIDENCIES AT SMALLER CITY HOSPITALS: Regions such as the U.S. Midwest often pay higher salaries for doctors than coastal counterparts. Pictured: Bryan Medical Center West in Lincoln, Nebraska. Photo: Hanyou23/Wikimedia Commons
Don't Overlook Residencies in Rural America
Marie McGillycuddy, VP of Admissions for UMHS, spoke to the UMHS Endeavour about the importance of applying to residencies in rural America and smaller U.S. and Canadian cities.
"It has been quite clear for many years that rural America needs more doctors," she said.
"Most medical students have a perception that a residency in an urban setting is better than a residency in a rural setting. This is a very antiquated opinion. Medical students should absolutely choose hospitals in a rural setting when they are applying through the MATCH program. There is a higher need for them, especially within the field of emergency and internal medicine. Residency positions in rural America tend to pay slightly higher as well."
"Once a graduate has completed their residency, whether in an urban setting or a rural setting they should absolutely consider a full-time position in the rural sector. Financially, you could fare better than if you were to live and work in an urban setting where prices tend to increase drastically. At the end of the day we need to remember why we went into this field…we cannot forget about rural America…they need the same care as folks in a mid-sized and urban setting.'"
Patrick McCormick, Associate Dean of Academic and Student Affairs at UMHS, echoed these sentiments.
"In a nutshell, students who enrolled in medical school with the simple, uncomplicated desire to practice medicine with a consistent patient population right after medical school should consider looking outside the big cities, " he said. "Compensation is still quite competitive, even with a slight adjustment for cost of living. More important to some, though, is the opportunity to practice in a small, tight-knit community, where their presence can have great impact, with post-residency job security not posing an issue. Quality medical graduates with an extracurricular penchant for community health and patient care find their applications are viewed quite favorably among a less-saturated pool of would-be physicians, new residents enjoying an oftentimes less cutthroat and competitive atmosphere."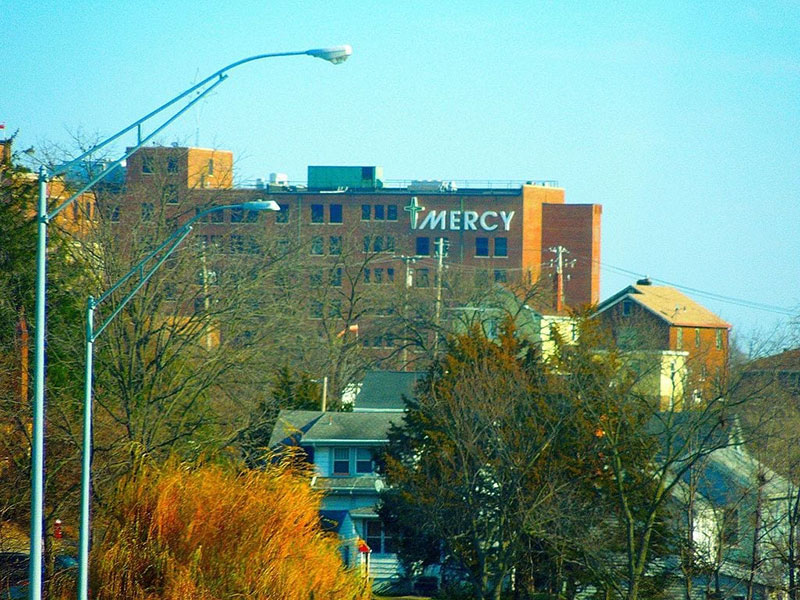 IOWA TOPS LIST OF BEST STATES FOR DOCTORS: A post on Wallethub said Iowa is a great place for physicians to practice. The report was based on data from U.S. Census Bureau, Bureau of Labor Statistics, Centers for Medicare & Medicaid Services & others. Pictured: Mercy Medical Center in Dubuque, Iowa. Photo: Wikimedia Commons
Regions That Pay Most for Doctors
A 2015 post "What Regions Pay the Most for Doctors? It Might Surprise You" by MedCity News noted that doctor compensation is higher in Texas, Florida and Minnesota than in New York, California and Massachusetts.
The data comes from Doximity, called a "Linked-In for doctors" by MedCity News. Based in San Francisco, Doximity said physicians in rural areas of the U.S. "see an average of $1,500 more in salary each year compared to urban areas."
MedCity News notes Doximity said such specialties as Emergency Medicine, Family Medcine, Occupational Medicine and Psychiatry are some of the most in-demand.
The Society for Academic Emergency Medicine (SAEM) has a website dedicated to helping prospective residents connect with Emergency Medicine residency directors.
Whether it's Emergency Medicine or Primary Care, rural North America desperately needs doctors and is willing to pay more for them.
"We believe that the higher rural compensation is a result of more of a supply problem. The demand for doctors stays relatively consistent with population, with some exceptions," Doximity spokeswoman Lauren Lloyd told MedCity News. "However, in areas with a lower supply of physicians either due to the number of training programs or the desirability of the location, we're seeing that those areas are paying higher wages to meet their demand."
National Public Radio did an extensive report this past July called "Doctor Shortage in Rural Arizona Sparks Crisis in 'Forgotten America'" in which Kirk Siegler from the NPR show "All Things Considered" discussed the challenges of finding doctors outside America's major population centers.
"It has long been hard to recruit new doctors to rural America," Mr. Siegler said in the post. "They can make a lot more money in metropolitan areas as specialists, and many choose to do that, especially if they're saddled with mounting debt from student loans.
"But the shortage, especially of Primary Care providers, has grown steadily worse in recent years. According to the National Rural Health Association, rural areas could be short 45,000 doctors by 2020."

DOCTORS NEEDED IN SMALL TOWNS: Smaller regions are paying doctors well, studies say. Pictured: Cornwell Center, the ER section of O'Bleness Memorial Hospital in Athens, Ohio. Photo: Wikimedia Commons
Salaries in Rural Areas vs. Urban Areas
A 2016 report by Staffing Industry Analysts (issued by The Medicus Firm based on doctors it has placed) noted that Internal Medicine doctors received the highest average placement salaries back in 2015 at $256,667. Family Practice doctors had an average placement salary of $227, 261 in rural areas that same year.
Staffing Industry Analysts noted the following average placement salaries for different populations for Family Practice and Internal Medicine doctors.
"Rural: Family Practice, $227,261; Internal Medicine, $256,667."
"Mid-sized: Family Practice, $207,400; Internal Medicine, $233,154."
"Urban: Family Practice, $195,914; Internal Medicine, $227,105."
"The average signing bonus was $19,714."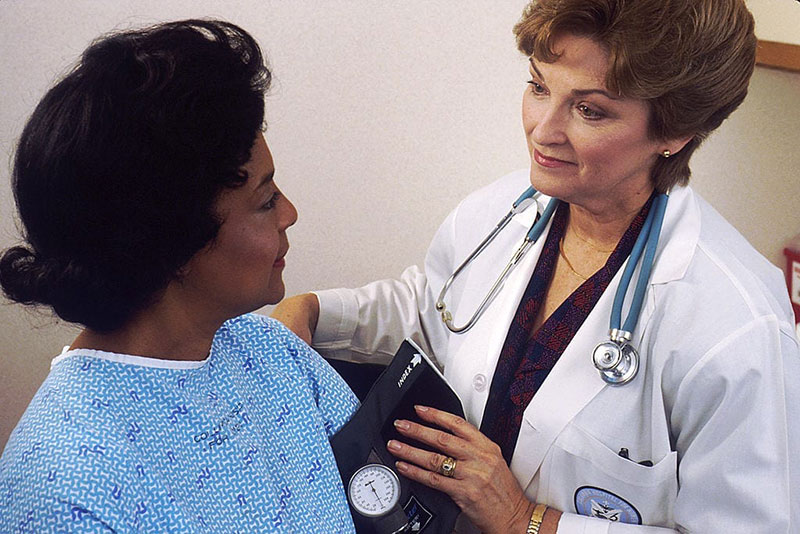 INTERNAL MEDICINE A HOT SPECIALTY: Internal Medicine is a growing specialty due to the U.S. Primary Care shortage, statistics say. Internal Medicine physicians earn a placement salary of more than $256K annually in rural areas, The Medicus Firm said. Photo: Bill Branson/Wikimedia Commons
Shortage of 100,000 Doctors by 2030
There will be a shortage of 100,000 doctors by 2030, the AAMC (Association of American Medical Colleges) announced in a report in March 2017.
Primary Care doctors will especially be needed, with a shortage of "between 8,700 and 43,100 physicians" in this specialty by 2030, the AAMC said.
Online Resources for Residency
HRSA Health and Human Services medically underserved areas

---

About UMHS:
Built in the tradition of the best U.S. universities, the University of Medicine and Health Sciences Medical school focuses on individualized student attention, small class sizes and recruiting high-quality faculty. For these reasons, UMHS is quickly becoming the school of choice among Caribbean medical schools.

Posted by
Scott Harrah
Scott is Director of Digital Content & Alumni Communications Liaison at UMHS and editor of the UMHS Endeavour blog. When he's not writing about UMHS students, faculty, events, public health, alumni and UMHS research, he writes and edits Broadway theater reviews for a website he publishes in New York City, StageZine.com.