Most people are familiar with forensic pathologists given the popularity of shows like CSI, but the job duties of a forensic pathologist are very different than what is depicted on television. Forensic pathologists are medically trained physicians who have attended medical school, completed pathology residency, and a forensic pathology fellowship. They undergo extensive training to be able to examine deceased patients and determine the mechanism and cause of death. In this article, we will discuss what forensic pathologists do, the training path of how to become a forensic pathologist, their salary, the difference between a forensic pathologist and medical examiner, who performs autopsies and more.
Quick Navigation Links + FAQs
What is a Forensic Pathologist
Forensic pathologists are medical physicians, such as MDs and DOs, who are usually called by the authorities or courts to investigate violent, unexpected, or suspicious deaths. When performing an autopsy, they examine and ascertain the mechanism and the manner of death using their expertise in science and medicine. During an autopsy, the pathologist will examine a body for any abnormalities, take samples of different organs to examine under the microscope, and collect samples of body fluids such as blood and ocular fluid to perform tests. Throughout the procedure they will examine for indications of poisoning, trauma, and diseases, which may have contributed to the patient's passing.
What do Forensic Pathologists do?
Forensic pathologists may work in a variety of settings include private practice and hospitals as well an numerous government settings such as working for states, counties, cities etc. No matter the environment, a forensic pathologist's typical tasks include:
Carrying out autopsies.
Obtaining tissue samples for microscopic analysis.
Issuing death certificates.
Identifying the cause of death and reconstructing how injuries led to death.
Accompanying detectives as the medical examiner to crime scenes.
Giving courtroom testimony based on info gathered from the death scene and autopsy.
Informing families of the patient's cause of death.
Collaborating with investigators, toxicologists, forensic dentists, biochemists, pharmacologists, and microbiologists to help ascertain a cause of death.
How to become a Forensic Pathologist?
The path to becoming a forensic pathologist is a long one, taking at least twelve years following graduation from high school. Here is a step-by-step guide on how to become a forensic pathologist and the requirements needed:
Step 1: Complete four years of high school: Obtaining a high school certificate or GED is the initial step. High school students interested in forensic pathology career options are urged to take as many science and mathematics classes as they can and maintain good grades in order to get admitted into a top-tier undergraduate college or university.
Step 2: Complete a four-year bachelor's degree program: Obtaining a bachelor's degree in pre-medicine, biology, or chemistry is the next step in pursuing a career in forensic pathology. Although certain degrees are not required for admission into medical school, these are the most common. It's also advised to enroll in courses in forensic science, criminal justice, or psychology.
Step 3: Complete a four-year medical degree: Medical students should expect to spend almost all of their time in classrooms, on clinical rotations, and studying for exams. It is a very busy time period with many students working and studying nearly all hours of the day. Medical students will spend the first two years of school in the classroom and the final two years in clinical rotations in the hospital.
Step 4: Obtain a Medical License: Medical school students must pass three steps to obtain a medical license before they may legally practice medicine. The National Board of Medical Examiners (NBME) and the National Board of Osteopathic Medical Examiners (NBME) both provide demanding multi-day examinations for all three exams, which are normally completed during medical school and the first year of residency.
Step 5: Complete a three-year anatomic pathology medical residency: Following medical school, doctors who want to work as forensic pathologists must complete a residency program in anatomic pathology. Anatomic pathology residency lasts three years. Doctors also have the option to complete residency in clinical pathology which would add on an additional year of training for a full four years of residency.
Step 6: Complete a One-Year Forensic Pathology Fellowship: Fellowships last one year and offer physicians the chance to learn more in-depth information regarding forensic pathology. Advanced training is offered in toxicology, trace evidence, DNA technology, guns, ballistics and more.
Step Seven: Pass Anatomic and Forensic Pathology Boards: Anatomic pathology boards are commonly taken during the final year of residency, but they may also be taken following completion of residency. Physicians who complete a fellowship in forensic pathology are qualified to apply to the American Board of Pathology (ABP) for board certification in forensic pathology. Some roles for medical examiners may require board certification, which can increase pay and open up more career choices.


Forensic Pathologist salary - How much do Forensic Pathologists make?
Salaries for forensic pathologists differ significantly based on various aspects, including employment type (government or independent practice), time in career, credentials, location, and educational degrees. While there is no official report of forensic pathologist salaries, there are several sources that offer some insight.
According to Medscape a general pathologist makes on average $334,000 as a base salary and $54,000 as an incentive bonus for a total of $388,000 a year, according to the annual physician compensation report for 2022. Additionally, the American Association of Medical Colleges (AAMC) reports that assistant professors in the field of pathology medicine make an average salary of $230,500 a year, while associate and full professors make an average salary of $304,800.
For current forensic pathology job openings, many of which list a salary, the National Association of Medical Examiners (NAME) has a webpage that will provide some insight into the salary and job market: https://www.thename.org/employment-opportunities.
Forensic pathologist vs medical examiner - What's the difference?
It is easy to see why many are confused when you compare the job of a forensic pathologist and a medical examiner. One can be either a forensic pathologist, or a forensic pathologist who works as a medical examiner. The important difference is that not all forensic pathologists may be medical examiners. Let's compare:
What is a medical examiner? A medical examiner is a forensic pathologist who examines bodies to ascertain the cause of death. They carry out investigations into sudden, unexpected, violent fatalities and those that can pose a public health danger. All medical examiners are forensic pathologists. What makes a forensic pathologist a medical examiner is simply the work environment. Medical examiners work in government positions, including for states, cities, counties, and more.
What is a forensic pathologist? Forensic pathologists are considered experts in their field and are crucial members of the criminal justice system. They conduct investigations to ascertain the cause and method of sudden, unexpected, or violent deaths. In contrast to medical examiners who work for the government, forensic pathologists may work for hospitals, commercial and public investigation firms, and forensic science labs.
Is it hard to be a forensic pathologist?
Yes, it is very challenging to become a forensic pathologist, requiring at least twelve years of training following high school. It is also very competitive to be accepted into medical school and begin training. Additionally, working as a forensic pathologist is challenging in the capacity required and operate in a difficult and emotionally taxing setting. They must handle the emotional strain of working with deceased individuals and talking to the deceased's family. Lastly, forensic pathologists must be able to function individually and collaboratively, communicating proficiently with the public, attorneys, and law enforcement.
What is the difference between a forensic scientist educational requirements and a forensic pathologist?
Forensic scientists spend their careers working in police stations, crime labs, and agencies within government. They collect and preserve physical evidence in the crime area and analyze the data. Some forensic scientists gather evidence firsthand at the crime scene, while others operate in laboratories and analyze data given to them by others. Working as a forensic scientists commonly requires at least a bachelors degree.

On the other hand, a forensic pathologist performs autopsies to determine the manner of death and its causes and usually conducts them in medical examiner's offices, morgues, and hospitals. A forensic scientist might testify in court about the findings of their analysis while a forensic pathologist might also testify in court, but their testimony would be focused on the cause and manner of death.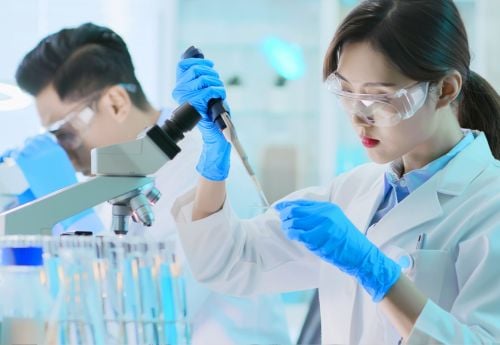 How long is the education and training to become board certified in Forensic Pathology?

To become board certified in forensic pathology, one must complete at least twelve years of school and training. This includes three or four years of residency training in anatomic and possibly clinical pathology followed by a one-year fellowship training program in forensic pathology. Pathology residency is preceded by a bachelor's degree that will take four years and a medical degree that takes another four years, resulting in either a D.O. or M.D. Following completion of college, medical school, residency, and fellowship one is eligible for board certification in forensic pathology. This entails a rigorous long exam over the topics of forensic pathology. By passing this exam, physicians demonstrate the highest level of knowledge in the subject area and may be eligible for additional jobs or an increase in salary.
How long is residency after medical school for forensic pathology?
Forensic pathology training entails one year of fellowship training following at least three years of anatomic pathology residency. Many physicians may choose to also complete a clinical pathology residency which adds a year to training for a final total of four years of residency. Then, a year long fellowship in forensic pathology is completed. Following fellowship, physicians can become board-certified forensic pathologists.
Who performs autopsies?
There are a few types of autopsies, but the two main ones are hospital based autopsies and forensic autopsies. The main difference between the two is the manner and location in which the decedent, the patient who will undergo the autopsy, passed. Hospital based autopsies are performed on patients who passed while undergoing treatment in the hospital. They may be carried out by both general pathologists and forensic pathologists. Forensic autopsies are performed on decedents who passed outside the hospital setting or in cases of sudden, suspicious, or violent deaths. These autopsies are only completed by one with training in forensic pathology.
Does a regular Pathologist perform autopsies?
Yes, regular pathologists perform autopsies. However, not all practicing pathologists perform autopsies after residency depending on their job, role, duties, etc. All anatomic pathologists receive training in performing autopsies during the residency and there is a 30 autopsy minimum completion requirement in order to apply to take anatomic pathology board examinations.
Is a career as a forensic pathologist worth it?
Every career has unique challenges, whether in the medical field, such as forensic pathology, or outside the medical field. However, a career as a forensic pathologist is very much worth it. Forensic pathologists are crucial in investigating deaths and delivering justice to the victims' and their relatives' families. Without their work, victims of crime or injustice may lose court cases or limit or slow down law enforcement officials from correctly solving a crime. The data that forensic pathologists collect and present in court is indispensable.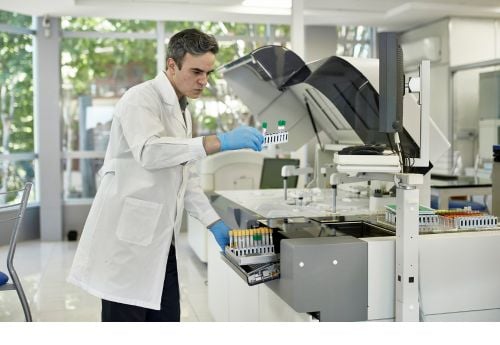 Getting started in Medicine
Now that you know more about becoming a forensic pathologist, you may want to start planning a career in Medicine. It all begins with getting accepted into a Medical school like the University of Medicine and Health Sciences (UMHS).
To apply, please get started on this page: Apply For more information, please check out our medical school overview page. For questions, please contact one of our admissions staff.
Popular and Related Articles: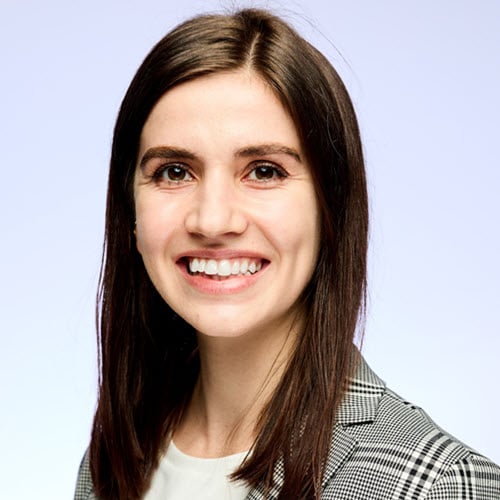 Posted by
Callie Torres
Callie Torres is a Captain in the United States Air Force and a chief resident at Wash U/Barnes Jewish Hospital in St Louis. She is a freelance writer with many published medical articles as well as multiple peer-reviewed medical publications