Dr. April Frater is proof that "nontraditional" students can make dreams of becoming a doctor reality. She didn't even think about becoming an M.D. until age 26. Now, the native Canadian is thrilled to be starting a Family Medicine residency at Tuscaloosa College of Community Health Sciences in Alabama.
Dr. Frater, a Class of 2018 UMHS graduate, is also happy she decided to study at UMHS because, as she told the UMHS Endeavour, "Attending medical school in the Caribbean has been one of the best experiences of my life."
The UMHS Endeavour spoke to Dr. Frater about how she did not start out planning to become an M.D. but ended up going to med school, why she chose UMHS, and how professors and university officials helped guide her toward her goal, what it was like studying in St. Kitts and what to expect from clinical rotations at U.S. hospitals, how UMHS assisted with helping her through residency interviews, her thoughts on the public misconceptions of Family Medicine, and more.
'Playing Doctor' & Actually Becoming One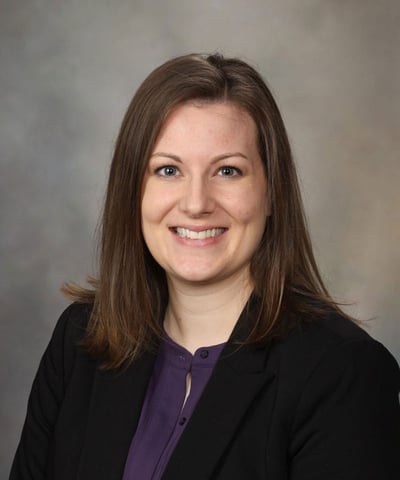 Dr. Frater was already working in medicine when she decided to become an M.D. She trained to become a Medical Laboratory and X-ray Technologist and worked for about eight years at a hospital in her hometown of Kipling, Saskatchewan in Canada.
"I actually never considered a career in medicine or realized I had the potential to be a doctor so it wasn't a dream of mine until I was about 26 years old," Dr. Frater said.
She said the most rewarding part of her job as a Laboratory and X-ray Technologist was when she went to the the emergency room to draw blood, perform ECGs and X-rays and was looking at the radiographic images and lab work before the doctors had a chance to review it as she completed testing.
"I would come up with my own diagnosis for fun and then discuss with the doctor what I thought the diagnosis was and discuss their plan," she said. "They would humor me and let me have my own fun. One particular doctor I worked with noticed that I was pretty good at 'playing doctor' and suggested I attend medical school. His suggestion kind of blew me away because not once in my life had I considered that. Once he said that to me, the thought never left my head, and here I am now having completed medical school and about to start residency."
First-Rate UMHS Professors
Of all the reasons why she enjoyed medical school at UMHS so much, Dr. Frater has the most praise for the professors both in St. Kitts and at the clinical program in Portland, Maine, all of whom she said are "amazing" and taught her well.
"They were open to help you with any questions you had and helped to ensure you understood concepts that were difficult," she said.
UMHS graduates often say the professors are outstanding both in and out of the classroom. She has high praise for a few faculty members in particular.
"Dr. Prakash Mungli [biochemistry professor] and Dr. Michael Doherty [neuroscience professor] were especially amazing as they not only were excellent at teaching but spent time with students doing extracurricular activities like hiking in the rainforest and art therapy class," she said.
She also enjoyed learning from Dr. and Mrs. Jalan.
"Dr. Jalan was the most amazing pathology teacher and I will never forget what he taught me and he was so funny," she said. "His wife, Mrs. Jalan, taught microbiology and made difficult topics easy to remember."
---
Discover if a career in Family Medicine is right for you.
Learn why 70% of doctors would choose the same specialty again.
---
How UMHS Helped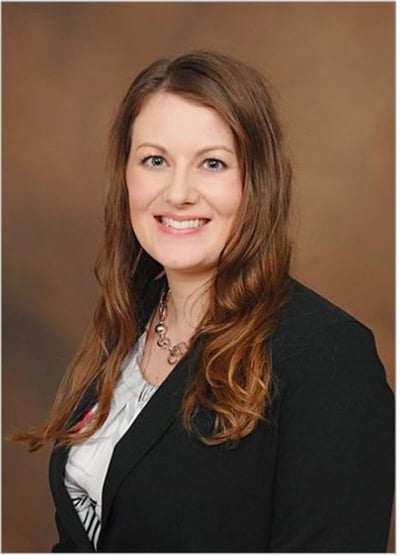 Studying Basic Sciences at UMHS in St. Kitts is the first step to becoming an M.D. After the Fifth Semester in Portland, Maine and successfully passing USMLE Step 1, students enter clinical rotations. For Dr. Frater, the experience was beneficial in many ways.
"I believe that I have gained the ability to adapt quickly to new and stressful situations which is something I didn't possess before," she said. "Completing a rotation in one city on Friday and moving to a new city to begin a new rotation on a Monday has taught me to just take one day at a time and not to get overwhelmed by change."
(Photo, inset right) Dr. April Frater. Photo: Courtesy of Dr. Frater
UMHS helped her persevere, a requisite quality for anyone studying to become an M.D.
"Physicians have to be dedicated to their patients and career and I believe that UMHS helps strengthen that," she said. "You have to be super dedicated. There will be a lot of times you just want to give up because it's a huge challenge but if you want to be a doctor, you simply can't quit and must push through."
While studying Basic Sciences in St. Kitts, the beautiful surroundings and nature offer a quiet environment in which students study along with their peers. However, life as a Caribbean medical student requires focus and concentration.
"Living on a tropical island, you have to be extremely disciplined because, of course, you would rather go to the beach or sit by a pool when you should be studying," Dr. Frater said. "I only allowed myself to do that once or twice per semester. I studied hard every single day after school and every weekend."
How did she manage to get through her studies? 'The volume of material taught in the curriculum can bury you if you don't keep up," she said. "I made about 2,500 flashcards each month which kept me on top of the material and made it efficient for me to study for block exams. It is key to do well in the basic science semesters because having a strong understanding of those classes is what will help you do well on the USMLE Step 1 which is one of the most important components of getting an interview with a residency program."
Advice for a Successful Match
Dr. Frater advises UMHS students to "keep on top of the material" during med school to ensure doing well on the USMLE Step 1 (and UMHS gives plenty of preparation for it in the Fifth Semester in Maine).
She was impressed by the assistance of UMHS Academic Affairs when it was time to apply for residency. Patrick McCormick, UMHS Associate Dean of Academic and Student Affairs, sent her a list of commonly asked residency interview questions.
"A hint as to how to be prepared for your interview is to take all of his questions (there's a lot!) and write the questions separately on flashcards with your answer on the back and just review these over and over before interviews start and once on the night prior to your interview," she said. "This will prevent you from stumbling over your words and struggling to find a good answer. Most of the questions I was asked during interviews were ones I had prepared for in this way."
Debunking Family Medicine Myths
Many, including medical students, think Family Medicine is perhaps the easiest of the medical specialties, but they are wrong, as Dr. Frater can attest.
"I think it's because they think that all Family Physicians do is have an outpatient clinic and prescribe blood-pressure medication and antibiotics for minor infections," she said. "This is certainly not the case. Family Physicians manage complicated cases and work in many different fields. Many work in emergency departments and many do operative procedures such as C-sections, tubal ligations and vasectomies."
Dr. Frater notes that working in Family Medicine in a rural community often means "managing busy outpatient clinics while at the same time being on call for the emergency room in the local hospital which can see many traumas, acute coronary syndromes and acute abdomens, to name a few examples."
Family Physicians treat patients of all ages, from newborn babies to the elderly and also provide care in obstetrics.
"It's a busy profession, requires a lot of skill and has so much variety that you most certainly can't get bored."
Thoughts on Residency
Dr. Frater is excited about her upcoming Family Medicine residency at Tuscaloosa College of Community Health Sciences in Alabama.
"What I really like about that program is that it is unopposed with no competing residencies, giving residents ample opportunity for a variety of procedures including, but not limited to, emergent procedures like chest tubes and intubations," she said. "I am very interested in Emergency Medicine and this program has a one-year fellowship that I hope to complete after my Family Medicine training."
She has many goals for her residency, but mostly wants to become comfortable managing patients and become proficient in many procedures.
"My plan now is to do a lot of Emergency Medicine electives so that I am well prepared to work in a rural setting where any medical issue or trauma can come my way in the emergency room," she said.


(Top photo) Dr. Frater at UMHS graduation in New York City. Photo: Island Photography.
---
About UMHS:
Built in the tradition of the best US universities, the University of Medicine and Health Sciences focuses on individual student attention, maintaining small class sizes and recruiting high-quality faculty. We call this unique approach, "personalized medical education," and it's what has led to our unprecedented 96% student retention rate, and outstanding residency placements across the US and Canada. UMHS is challenging everything you thought you knew about Caribbean medical schools.

Posted by
Scott Harrah
Scott is Director of Digital Content & Alumni Communications Liaison at UMHS and editor of the UMHS Endeavour blog. When he's not writing about UMHS students, faculty, events, public health, alumni and UMHS research, he writes and edits Broadway theater reviews for a website he publishes in New York City, StageZine.com.