Dr. Prakash Mungli, MD., M.B.B.S., UMHS Chair of Department of Molecular Sciences, Professor of Biochemistry, recently became the new Dean of Student Affairs at UMHS.
UMHS faculty member Dr. Mungli—one of the most popular professors on campus—spoke to the UMHS Endeavour about the many ways the Student Affairs Office is available to help students in St. Kitts, from student housing, orientation and transportation to health-related emergencies, counseling, assistance with study skills, the formation and functioning of Student Government Association and more.
How does Dr. Mungli feel about becoming the new Dean of Student Affairs?
"I feel humbled for being given this great responsibility," Dr. Mungli said. "I thank the administration for believing in me and for giving me this great responsibility. I will give my best to fulfill my responsibilities honestly and to the best of my abilities."
Dr. Mungli discussed the many duties he has as the Dean of Student Affairs, including overseeing all non-academic matters for UMHS students. He also oversees all functions of the Dean of the Student Affairs Office.
Student Housing
"The Dean of Student Affairs Office will be responsible for all non-academic things starting from the time students have been accepted to UMHS," he said. "Our housing department will coordinate with students for their accommodation arrangement while they are on the island. Our housing department in coordination with the welcome committee will welcome all new students as they arrive on the island and make sure that they are comfortable and oriented to the school and the island in general."
Orientation Week & Transportation
The Dean of Student Affairs Office also coordinates activities during Orientation Week in which "all new students will be given all necessary information and training to get oriented to the school." The office coordinates this with the registrars during the student registration process.
The office also coordinates student transportation and addresses requests and grievances related to student transportation.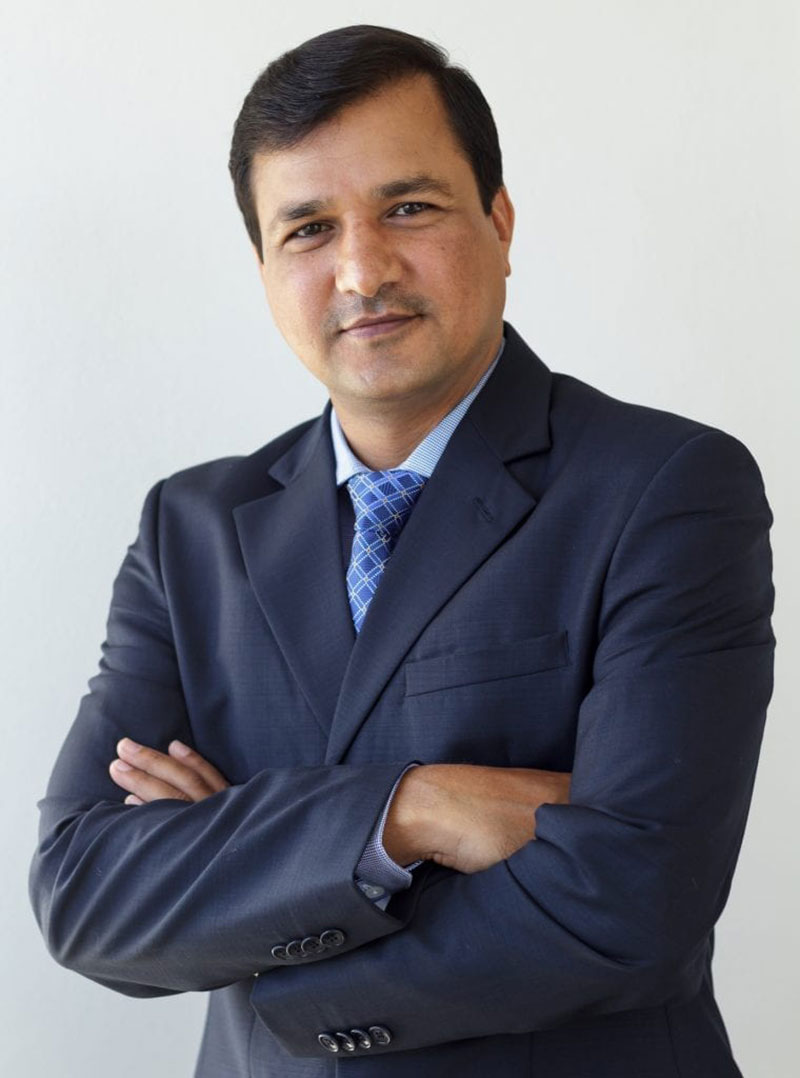 Dr. Prakash Mungli. Photo: Courtesy of Dr. Mungli
Health-Related Emergencies, Counseling & Study Skills
The Dean of Student Affairs Office is also available to assist students during brief illnesses and health-related emergencies.
When necessary, the Dean of Student Affairs Office works with the student counselors "for student counseling needs and all psychological crisis" situations.
Need help with your studies? "The Dean of Student Affairs Office will coordinate with the study skills counselors and teaching assistants for study skills and additional help for students in their studies to succeed in medical school," Dr. Mungli said.
Student Government Association
The office also works with the formation and functioning of Student Government Association (SGA) and other student organizations.
Dr. Mungli said the office helps "to address general student requests and resolve student issues, approve and help to organize student activities and events, approve and help student organizations initiated events and activities."
The Dean of Student Affairs Office also coordinates community outreach programs. The Office handles implementation of various non-academic school policies and guidelines.
"The Dean of Student Affairs Office is also responsible for resolving any non-academic grievances of students and also to initiate disciplinary actions against the breach of school policies," he said.
The Dean of Student Affairs Office oversees the student-initiated Mentor-Mentee Program and also coordinates with the school-initiated faculty academic advisor-advisee program.
All of the non-academic things as mentioned above and the Dean of Student Affairs will oversee many more non-academic matters in coordination with student services personnel.
Stay Tuned for Lifestyle Medicine & Biochemistry Videos
Dr. Mungli is renowned on campus for the popular Facebook group Biochemistry Made Easy and a YouTube series of lifestyle medicine and biochemistry videos (past videos include "How I Make a Green Smoothie" and "Overweight or Obese—Insulin is the Cause"). Please visit his YouTube channel to learn about such things as why regular cold showers can help us lose weight to the benefits of intermittent fasting, as well as how medical students can cope with stress.
He has had to hold off doing new videos temporarily, and for good reason.
"Honestly, given my busy schedule as the Dean of Student Affairs, I'm not getting time during my office hours to make lifestyle medicine or biochemistry videos for my YouTube channel or for my Facebook group," he said. "Hopefully, in the coming days, as I get used to my office responsibilities, I will find some time to continue making videos to share.
Grateful for New Position
Dr. Mungli has lots of gratitude for the people that help make UMHS such a great medical school.
"I'd like to take this opportunity to thank the administration, especially President Ross, Dean Last, Dean Purcell and Vice-President Jerry Thornton for believing in my capabilities and skills and for giving me this great opportunity and responsibility," he said. "I also would especially like to thank Dr. Last, Dr. Purcell and our Provost Dr. Graham for constant motivation and guidance in carrying out my responsibilities. Last but not the least, my sincere thanks to all my beloved past and current students for their honest feedback and appreciation of my work."


(Top photo) Dr. Mungli. Photo: Courtesy of Dr. Mungli
---

About UMHS:
Built in the tradition of the best US universities, the University of Medicine and Health Sciences focuses on individual student attention, maintaining small class sizes and recruiting high-quality faculty. We call this unique approach, "personalized medical education," and it's what has led to our unprecedented 96% student retention rate, and outstanding residency placements across the US and Canada. UMHS is challenging everything you thought you knew about Caribbean medical schools.

Posted by
Scott Harrah
Scott is Director of Digital Content at UMHS and editor of the UMHS Endeavour blog. When he's not writing about UMHS students, faculty, events, public health, alumni and UMHS research, he writes and edits Broadway theater reviews for a website he publishes in New York City, StageZine.com.