People love lists and rankings. In our ever-changing busy world, where information is bombarding us from every direction, sorting through the noise is exhausting. Lists and rankings offer us an easy solution. They present quantifiable shorthand for helping us to make decisions quickly.
In the realm of Caribbean medical schools (download our guide), where students must navigate through an already tangled jungle of conflicting information, unbiased lists and ranking systems would be most welcome. Caribbean medical school rankings by reputable third parties such as US News and World Report or Bloomberg would in fact be a breath of fresh air. However, no such rankings exist. So, parties with the desire to steer and influence consumers create their own. Perhaps the best known of these rankings is the 3 Tiers of Caribbean Medical Schools.
The problem with the 3 Tiers of Caribbean Medical Schools
Under the 3 Tiers of Caribbean Medical Schools ranking system, schools are grouped into Top, Mid, and Bottom-tiers based on the various approvals and accreditations that they have received. The main problem with this system is that approvals and accreditations are not a definitive proxy for educational quality or likelihood of attaining medical residency. They are just one factor in a large selection-set of factors that students should use to assess a school. For example, residency placement track record, USMLE Step 1 passing rate, class size, attrition rate, and clinical partnerships are all equally as important as the level of approvals and accreditations a school has attained.
Adding to the confusion of Caribbean medical school accreditation
Caribbean medical school accreditation is already a complex topic, but the 3 Tiers of Caribbean Medical Schools adds to the confusion by not fully explaining the importance or context of accreditations and approvals, and misleading readers about the different types of accreditations. For instance, the article only writes about Caribbean Accreditation Authority for Education in Medicine and other Health Professions (CAAM-HP), insinuating that schools without CAAM-HP accreditation are of lesser quality. CAAM-HP is in fact, just one of several different accrediting bodies recognized by the US government's National Committee on Foreign Medical Education and Accreditation (NCFMEA) - the other main accrediting body being Accreditation Commission on Colleges of Medicine (ACCM). To see all of the different accrediting bodies recognized by NCFMEA, read here.
More problems with the 3 Tiers of Caribbean Medical Schools
Spend time in any Caribbean medical school forums or blogs and you will see that prospective students regularly cite the 3 Tiers ranking system. I could write for many more pages on why you should take the 3 Tiers of Caribbean Medical Schools with a huge grain of salt, but to save you time, here is a summary:
The list is static – it is not updated when schools gain or lose approvals and accreditations
The ranking system is biased - it was created by a Caribbean medical school that placed itself at the top of the ranking
Accreditations and approvals are not a definitive proxy for education quality and residency outcomes
Accreditations and approvals favor schools that have been in existence longer, but are not necessarily of higher quality
Some of the information on the list is incorrect and misleading


Conclusion
For students wishing to get a better understanding of how accreditations and state approvals affect Caribbean medical schools, we have created a comprehensive guide to Caribbean medical schools (linked below). We have explained this topic in a simple and clear manner. There are many Caribbean medical schools in existence but only a handful that offer an educational quality comparable to domestic medical schools. Students must exercise careful due diligence when choosing a Caribbean medical school, which includes weighing many different factors beyond just accreditation and approvals. Getting firsthand information such as visiting campus, and speaking to current students and alumni should be the priority.
---
About UMHS:
Built in the tradition of the best US universities, the University of Medicine and Health Sciences focuses on individual student attention, maintaining small class sizes and recruiting high-quality faculty. We call this unique approach, "personalized medical education," and it's what has led to our unprecedented 96% student retention rate, and outstanding residency placements across the US and Canada.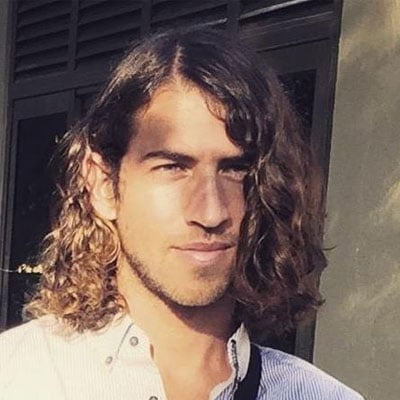 Posted by
Ryan Ross
Ryan is the Director of Marketing at UMHS. He holds a Masters in Public Health from the University of Southern California and a BA in Marketing from the University of Maryland, College Park. He is also a musician an avid outdoorsman.