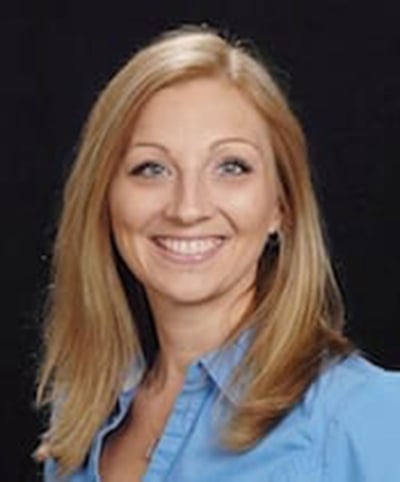 If you go online to read about Caribbean medical schools, you may already know Dr. Christine Fetterolf (known to her friends and family as simply "Chrissy"). During her time at UMHS and throughout clinical rotations, she wrote many posts on her blog, Chrissy MD: My Experiences as a Caribbean Medical Student (published before she graduated), about her studies, clinical rotations, and the residency match process. She also answered many questions from prospective students curious about UMHS and life in St. Kitts.
(Photo, inset right). Dr. Christine Fetterolf. Photo: Courtesy of Dr. Fetterolf
This is the third installment in a UMHS Endeavour series of interviews with Class of 2015 UMHS graduates about how they landed residencies, and the challenges facing students and graduates of Caribbean medical schools.
Dr. Fetterolf hails from Royersford, Pennsylvania. She decided to become a doctor after seeing her parents, who are both deaf, struggle to understand their own health issues because of miscommunications with health care providers. She was determined to one day change the way deaf families experience health care by improving deaf cultural awareness in health care and eliminating the need for sign language interpreters for her own patients. She says she always had an interest in how the human body works growing up and now, after years of hard work, she has made her dream of becoming a doctor a reality.
This summer, Dr. Fetterolf starts a Family Medicine residency at Lehigh Valley Hospital in Allentown, Pennsylvania and hopes to make a difference advocating cultural competency in health care, particularly in the area of disabilities. We recently spoke with Dr. Fetterolf about the residency match process, Family Medicine, the advantages and disadvantages of being a Caribbean medical student, and more.
What was the greatest thing about learning you matched at Lehigh Valley Hospital in Family Medicine?
It was such an incredibly happy and exciting moment for me. I was with my mom and my best friend when I found out and we were so excited that I was going to complete my residency in a well-respected health system so close to home. Lehigh Valley just felt like the perfect fit for me. They were a part of the P4 initiative to improve the way medicine is taught during residency and although the P4 initiative is over, they continue to allow for flexibility within their program to tailor it to individual goals and interests. Having deaf parents, I have become an advocate for cultural competency in health care especially in the area of disabilities. I thought Lehigh Valley's Medical Home Project for improving care for patients with disabilities would be the perfect avenue for me to pursue this interest and to make a difference in the community I grew up in. I also thought the residents and faculty had great relationships with each other. I knew I would fit in well and it would be a positive learning environment.
Is there anything in particular that interests you about Family Medicine?
I love that family medicine gives me the potential to develop sincere long term relationships with patients and their families. During rotations, I found some aspect of every specialty appealing and, in a way, family medicine lets me put it all together. I love the challenge of providing a wide range of care for everyone, from newborns to the elderly and everyone in between, including those needing prenatal care.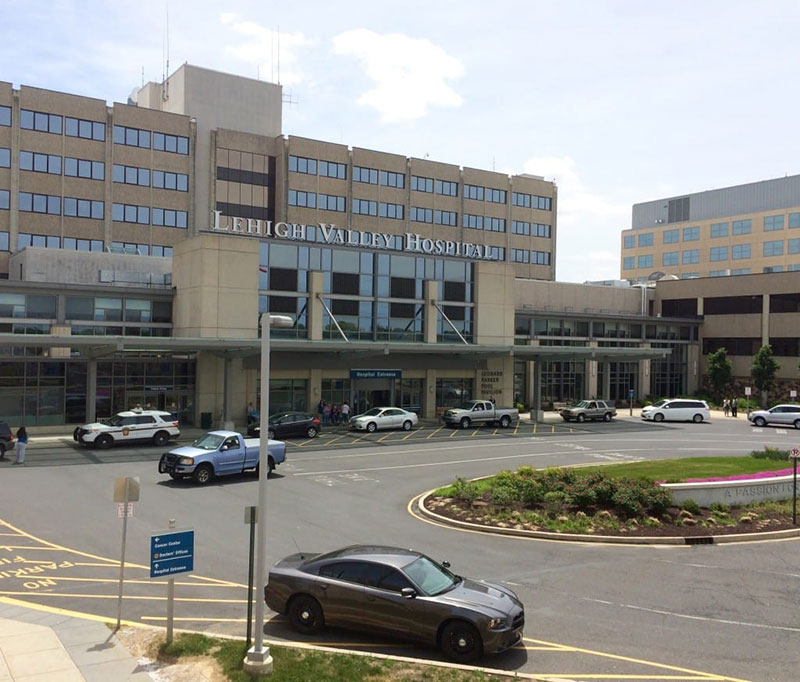 LEHIGH VALLEY HOSPITAL IN ALLENTOWN, PA: Dr. Christine Fetterolf starts her Family Medicine residency here this summer. Photo: Courtesy of Dr. Christine Fetterolf
What advice do you have for current UMHS students, and medical students in general, about the match process?
I have a lot of advice! I'll try to just highlight what I think is most important. Start preparing early, understand the process, and pay attention to details and deadlines. It's easy to underestimate how much time it will take to complete your application and you definitely want to have everything ready to go the first day or two that applications can be submitted to programs. Set backs and lack of attention to details can be very detrimental and cost you interviews. Have someone read over your entire application to catch mistakes you may have overlooked. I also highly recommend the book, The Successful Match by Desai and Katta. It really helped me feel confident about my application and feel prepared during interviews. It had great tips that I felt gave me an edge over other applicants. If you know you are interested in a certain specialty, see if they have a conference for medical students to meet potential residency programs. For family medicine, the AAFP (American Academy of Family Physicians) has a conference in Kansas City, MO, every summer. I was able to meet representatives from Lehigh Valley and other programs I ultimately interviewed with and I honestly think it made a difference in obtaining interviews I might not have otherwise gotten had I not met them at the conference. Also, don't be afraid to reach out to someone who has just gone through the match, especially in the specialty that you are interested in. They have invaluable insight about the process. Finally, try to pair up with another student going through the match to practice interview questions, or practice with your mentor, it makes a difference to hear your answers out loud before the interviews begin.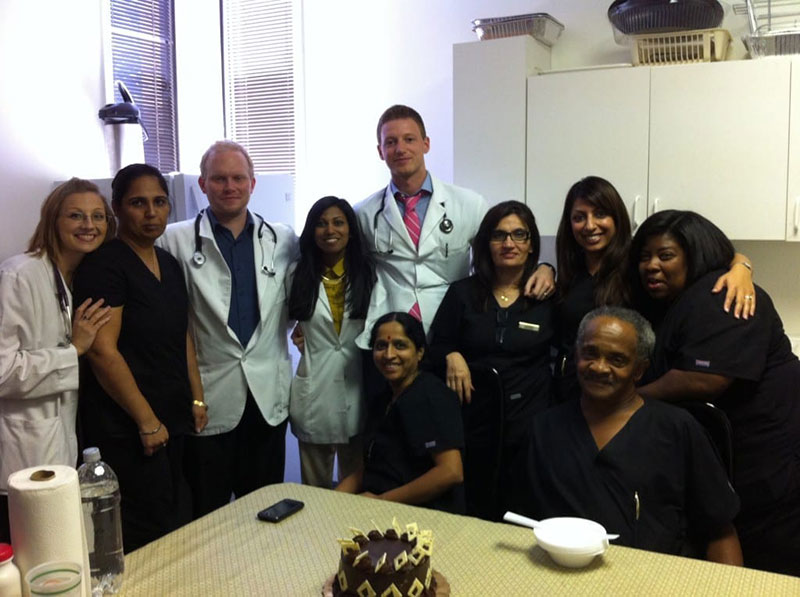 FAMILY MEDICINE ROTATION IN ATLANTA, GA: Dr. Christine Fetterolf & (from left to right in white lab coats) UMHS students Kevin Sullivan, Shanti Eckman & Jerry Eckman with office staff. This rotation introduced Dr. Fetterolf to Family Medicine. Photo: Courtesy of Dr. Christine Fetterolf
Was there anything specific about your medical education at UMHS and clinical rotations that prepared you well for matching?
Patrick McCormick, the Associate Dean of Academic & Student Affairs, was a great guide and resource during the match process. He has had years of experience with Caribbean medical students and the match process. His e-mails helped me make sense of the process, where to go for more information, and what to expect as a UMHS grad. He was always quick to respond to my questions and following his advice definitely set me up for a successful match.
Are there any advantages or disadvantages for students at Caribbean medical schools regarding the match process?
Unfortunately, there are disadvantages for Caribbean medical students within the match. Some programs have filters such as higher minimum USMLE score requirements for IMGs or they do not sponsor visas. My thought is if a program is going to go through that kind of trouble to avoid IMGs, it's probably not the kind of program you would want to be in anyway. There are advantages, too. I really believe most Caribbean students are more determined, resilient, and caring because of their experiences. Those characteristics and experiences are what will make your application stand out from the rest and what will potentially win over a program.
Do you have any specific goals for your residency?
I obviously want to learn everything I possibly can to become a well-rounded Family Medicine physician. I also plan to work closely with Lehigh Valley's Medical Home Project for improving care to patients with disabilities and hope to contribute to positive changes for the disabled community. I want to encourage better cultural competency of disabilities among other health care facilities in the area as well. Finally, I hope to gain the skills necessary to open my own practice focused on caring for deaf and special needs populations.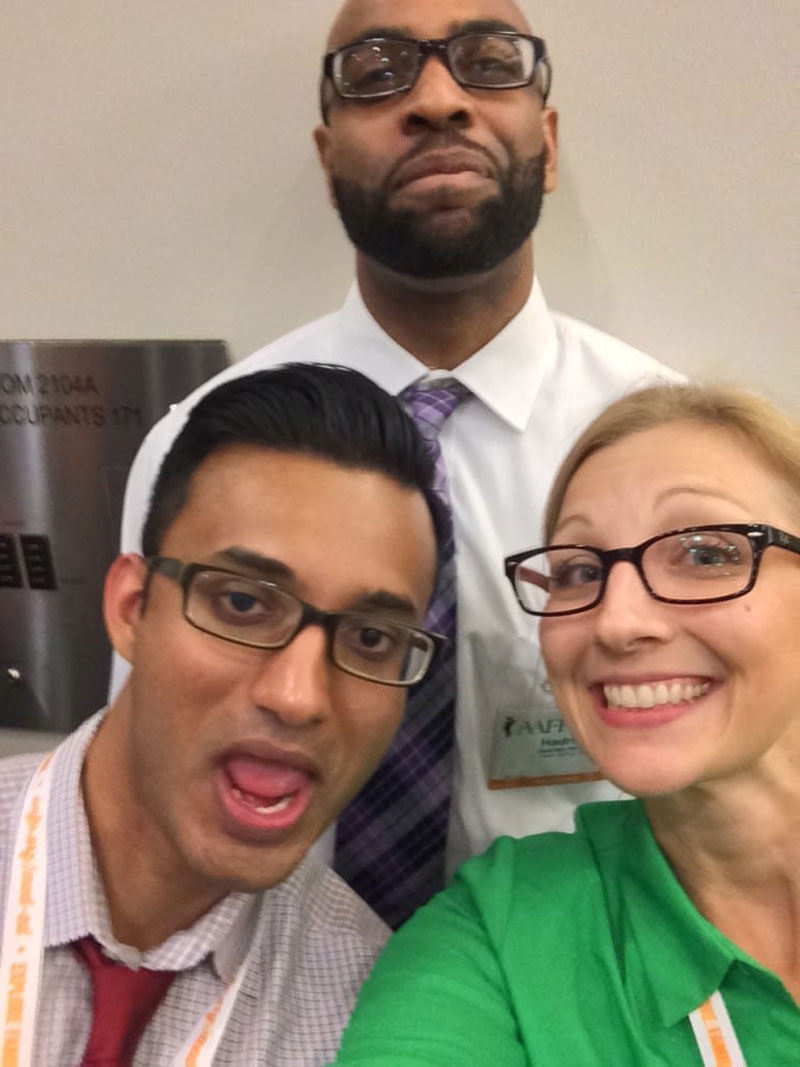 SELFIE AT AMERICAN ACADEMY OF FAMILY PHYSICIANS CONFERENCE: Dr. Christine Fetterolf (right) with UMHS students (left) George Sebastian & Hadrian Holder (middle) in Kansas City, MO last year. Photo: Courtesy of Dr. Christine Fetterolf
(Top photo) DR. CHRISTINE FETTEROLF: Hiking with her dog at Red Rock Canyon in Las Vegas, where she did her Internal Medicine rotation. Photo: Courtesy of Dr. Christine Fetterolf
---

About UMHS:
Built in the tradition of the best US universities, the University of Medicine and Health Sciencesfocuses on individual student attention, maintaining small class sizes and recruiting high-quality faculty. We call this unique approach, "personalized medical education," and it's what has led to our unprecedented 96% student retention rate, and outstanding residency placements across the US and Canada. UMHS is challenging everything you thought you knew about Caribbean medical schools.
Posted by
Scott Harrah
Scott is Director of Digital Content at UMHS and editor of the UMHS Endeavour blog. When he's not writing about UMHS students, faculty, events, public health, alumni and UMHS research, he writes and edits Broadway theater reviews for a website he publishes in New York City, StageZine.com.