This Caribbean medical school quick guide is written for prospective students, premed advisors, or parents interested in learning more about the most popular alternative path to becoming a doctor in the US and Canada. This is meant to be a quick reference, but for much more in-depth analysis we recommend checking out our new Caribbean medical schools page.
Why Consider a Caribbean Medical School?
Going to a Caribbean medical school is the most popular alternative route to becoming a licensed MD in the US or Canada. These schools are designed for US and Canadian students, and are structured towards gaining residency and licensure back in the US and Canada. Admissions standards at these schools are lower than their domestic counterparts, creating the opportunity for many more students to become doctors.
Caribbean Medical School Structure
Nearly all Caribbean medical schools are structured in the following way:
Basic science in the Caribbean (Years 1+2)
Pre-clinical semester at US based campus (only higher quality schools)
Take Licensing Exam (USMLE Step 1 or MCCEE)
Clinical rotations at US or Canadian teaching hospitals (Years 3+4)
Apply for residency alongside domestic medical school peers
Graduate
Enter into residency
Factors to Consider when Choosing a Caribbean Medical School
Students interested in going to a Caribbean medical school should be aware of the various factors that affect the quality of their education and their chances for getting residency in the US or Canada. There are over 50 medical schools in operation in the Caribbean, yet only a small portion of these schools offer an education quality comparable to a domestic medical school. Schools also vary widely in size and personal intimacy, so students should look for a school that will match their personal preference for learning style.
Below is a summary of important factors to consider when evaluating the quality and best fit of a Caribbean medical school:
Class size
Attrition / Retention Rates (Generally high attrition rates most prevalent at the schools with largest class sizesCost)
Faculty
Campus and Facilities
Clinical Network (Important to make sure there are enough clinical spots for the amount of students the school has)
USMLE and MCCEE Preparation and Pass Rates (A good proxy for the quality of education)
Residency Guidance and Coaching
Residency Match List (The ultimate outcome, judge a school severely by their residency match list)
Accreditation (Can be confusing, increasing levels of accreditation = more prestige for school and more opportunities for the student. Read our definitive guide to Caribbean medical schools for much more detail)
Financial Aid

Speak to current students and alumni

Firsthand information is key when evaluating a Caribbean medical school, and no one can better share the real experience at and quality of a school as the students and alumni who attended

Explore Caribbean medical schools on social media
Visit campus
Read Caribbean medical school student blogs
Talk to Caribbean medical school admissions staf
Read Caribbean medical school forums and review websites
Doing Your Caribbean Medical School Due Diligence
Now that you know what criteria to evaluate a Caribbean medical school by, it's time to go out and get the right information. As any student who's begun the search into Caribbean medical schools knows, this is no easy task. What follows is a basic guide for how to navigate through the vast sea of information about Caribbean medical schools.
The 21 Essential questions to ask when speaking with current students, alumni and admissions staff about a Caribbean medical school:
What do you like about the school?
What don't you like about the school?
How would you rate the overall quality of the education?
How accessible are the faculty?
Is the administration receptive to student needs?
How big are the class sizes?
What is the drop out and failure rate (attrition)?
Is the campus conducive to learning?
What is the quality of the anatomy lab?
What is the student to cadaver ratio like? Are many students crowded around just one cadaver?
Is there a vibrant campus life?
What kinds of student clubs and social activities are available?
Does the school assist with student housing? Do they have dorms or apartments?
Is the island safe?
What is life like on the island where the school is located? Is there much to do?
What kind of preparation is given for USMLE Step 1?
What is the USMLE first time pass rate?
How is the quality of the clinical rotations?
Do students ever have to wait a long time between clinical placements?
Do the majority of students gain residency after graduation?
Does the school advise and help students to plan for residency? Do they provide residency interview coaching?
Caribbean Medical School Students and Residency
Going to a Caribbean medical school does not preclude you from getting a residency in the US. If you perform well in medical school, on your licensing exams, and apply strategically and intelligently, you have a high likelihood of matching in the US. Canadian students have some additional challenges which we discuss in more detail on our find here. If you're not already familiar with what a medical residency is, read this article for a brief primer.
Caribbean medical school graduates go into primary care residencies in a much higher percentage than their domestic counterparts. If getting a specialized residency is your goal, you should know that going to a Caribbean medical school does not mean that it's an impossibility. It just presents some additional challenges that students should be well aware of and have a strategy in place to overcome. We cover this in much more depth in our definitive guide.
The bottom line though - roughly 40% of available US residency positions go to international medical graduates (IMGs) each year, which includes Caribbean medical school graduates. Despite an increase in the number of US allopathic and osteopathic medical schools, 2018 saw the best US residency match rate for US-citizen IMGs since 1993 (NRMP Report).
Takeaway
Going to a Caribbean medical school is a viable alternative for those who cannot get into a US or Canadian medical school. The best Caribbean medical schools have state-of-the-art facilities, outstanding faculty, thorough USMLE preparation, US or Canadian based clinical rotations, and extensive residency placement track records. Some Caribbean medical schools are not of comparable quality to domestic medical schools, and students must conduct careful due diligence to steer clear of these schools. Choosing a quality medical school that fits your learning style is essential for maximizing your chances of getting a residency. A quality school with competent faculty, extensive learning resources, adequate campus and facilities, proper USMLE preparation, and added residency application guidance will give you all of the necessary ingredients to succeed. After that the onus is on the student.
(Top photo) Photo: UMHS in St. Kitts. UMHS archives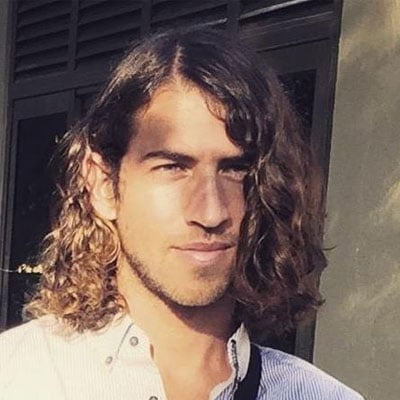 Posted by
Ryan Ross
Ryan is the Director of Marketing at UMHS. He holds a Masters in Public Health from the University of Southern California and a BA in Marketing from the University of Maryland, College Park. He is also a musician an avid outdoorsman.