Major changes are set to take place in 2023 for ECFMG certification. This will impact students of some Caribbean medical schools in their ability to sit for the United States Medical Licensing Exam (USMLE) and return to the US. The changes will specifically affect any Caribbean medical university, that is of lower quality or poorly funded and may lead to driving them to shut down.
What is ECFMG Certification?
The Education Commission for Foreign Medical Graduates (ECFMG), is a non-profit, founded in 1956 that evaluates the qualifications of international medical graduates before they enter the US for medical practice. Caribbean medical students wishing to sign up to take the United States Medical Licensing Exam (USMLE) Steps 1 and 2 must do so by registering with ECFMG. This begins the ECFMG certification process. Students receive full ECFMG certification once they have successfully passed USMLE Steps 1 and 2, and graduated from their medical school. ECFMG Certification is an essential requirement in order for foreign medical students to enter into medical residency and fellowship in the US.
What are the current requirements to apply for ECFMG certification
A student applies for ECFMG certification when they register with ECFMG to sit for the USMLE, at which time they must provide their medical school transcripts
ECFMG looks at the student's transcripts and verifies if their medical school is listed with the International Medical Education Directory (IMED)
In order for a school to be listed on IMED, it has to be accredited by the country where it is located in (i.e. UMHS is accredited by the federation of St. Kitts & Nevis)
If the school is not listed with IMED, the student can't begin the ECFMG certification process and sit for USMLE
2023 Changes to ECFMG Certification
Currently, a Caribbean medical school needs only the basic level of accreditation (from its host country) in order for its students to have the opportunity to sit for the USMLE and return to the US. 2023 marks a major change, in that schools will now have to be accredited by a World Federation for Medical Education (WFME) recognized accrediting body in order for their students to obtain ECFMG certification. (See a full list of all WFME recognized accrediting bodies)
The main repercussion from this ruling change is that some Caribbean medical schools will no longer be viable paths for returning to the US. The change is meant to raise the standards of doctors entering the US and to weed out foreign medical schools of low quality. Accrediting bodies recognized by WFME generally have much more rigorous application processes than the accrediting bodies of host countries. Attaining one of these accreditations requires schools to "show what's under the hood," so to speak. This includes a campus site inspection by the accrediting body, and meticulous analysis of historical data on educational outcomes, recruitment tactics and student successes. Read more about Caribbean medical school accreditation)
What are the most important points and repercussions of the 2023 ECFMG changes?
Students attending most well-funded, medium to large Caribbean medical schools will not be affected
WFME recognizes accrediting bodies such as Accreditation Commission on Colleges of Medicine (ACCM) and Caribbean Accreditation Authority for Education in Medicine and Other Health Professions (CAAM-HP)
Students attending or thinking about attending non-WFME recognized schools face certain trouble
Students already certified by ECFMG will not be impacted
Students can't apply for ECFMG Certification if their medical school is still in the process of obtaining accreditation by an WFME-recognized accrediting agency
Students who successfully apply in 2023 or later can't complete the USMLE and obtain ECFMG Certification if, after they apply but before they receive certification, their medical school loses accreditation or they transfer to a non-accredited school
Some Caribbean medical schools will likely go out of business


---
About UMHS:
Built in the tradition of the best US universities, the University of Medicine and Health Sciences focuses on individual student attention, maintaining small class sizes and recruiting high-quality faculty. We call this unique approach, "personalized medical education," and it's what has led to our unprecedented 96% student retention rate, and outstanding residency placements across the US and Canada.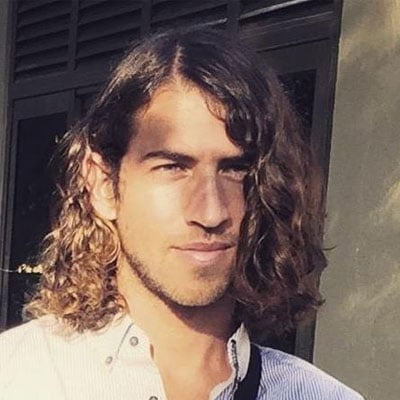 Posted by
Ryan Ross
Ryan is the Director of Marketing at UMHS. He holds a Masters in Public Health from the University of Southern California and a BA in Marketing from the University of Maryland, College Park. He is also a musician an avid outdoorsman.