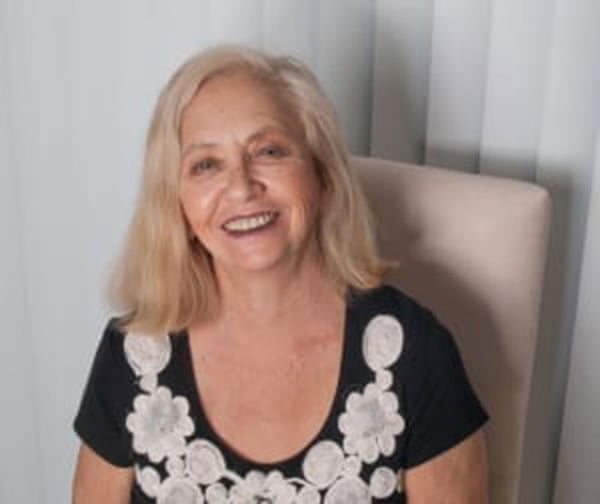 NANCY ROSS: She was an inspiration to many students & staff alike. Photo: Courtesy of Melanie Weiner
Nancy Ross, former Regional Director of Admissions, Southeast Region for UMHS, passed away back in January after a long and courageous battle with brain cancer.
Instead of publishing a standard obituary, the UMHS Endeavour has compiled tributes to Nancy from various people who knew her, from friend and colleague Shelly Surowitz, who was literally with Nancy until the end; to her brother, Warren Ross; to UMHS staff members and former students/alumni.
Shelly Surowitz, UMHS Admissions Counselor (Florida Office)
Nancy was a great friend and mentor, and I am grateful I spent the last four years of Nancy's life with her, literally right to the end. Everybody says this but I saw this firsthand. Nancy was truly an inspiration as an employer, coworker and a survivor battling a brutal, aggressive cancer. Working for Ross University and University of Medicine and Health Sciences brought Nancy a tremendous amount of joy. She loved the idea that she played a certain amount of influence in helping students achieve their dream in becoming a physician, and the students she worked with all had a tremendous amount of admiration for her. Even attending fairs and conferences, there wasn't an adviser from any school I could recall that had not heard of the legend of Nancy Ross.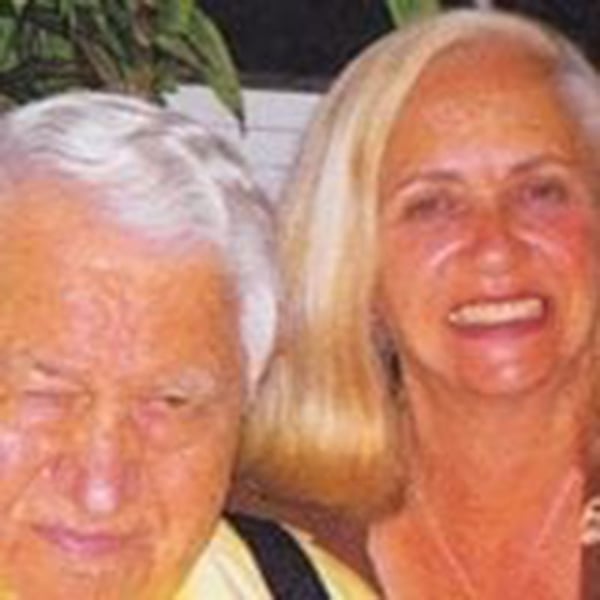 DR. ROSS & NANCY: Nancy Ross (right) with her father, the late Dr. Robert Ross, founder of UMHS
As a friend I was with Nancy while she was in and out of hospitals battling her many recurrences of cancer. And as soon as the attendings would enter the hospital room, Nancy would always delight all the teams of doctors with all her stories of how she interviewed thousands of prospective doctors for a living. At 71, Nancy had to make the tremendously difficult adjustment of losing her eyesight to cancer. In a situation where most people would succumb to depression, Nancy did not let that destroy her spirit to persevere in her everyday life. When she was not in the hospital undergoing chemotherapy, Nancy came to work every day and contacted her students and even conducted interviews till just a few months before her passing. Her love for UMHS was Nancy's motivation to stick around and fight cancer. Nancy was an incredible woman who has made her indelible mark on UMHS and will forever be missed.
Warren Ross, UMHS President and Nancy's Brother
As many of you know, Nancy has been involved in both Ross University and the University of Medicine and Health Sciences since the early 80s. Her achievements during her life time have been significant and she has positively impacted the lives of so many students. Nancy was a true professional with high ideals, and always worked diligently to advance the reputation of our students and university. In her early years, she worked closely with the leadership of the National Association of Advisors for the Health Professions and helped forge the relationship UMHS has with them today. In the 80s and 90s most advisers had not visited or seen a foreign medical school firsthand. Nancy was one of the first to invite advisers from around the country to visit our school, which opened the eyes of many advisers to the benefits of attending a foreign medical school. Through her efforts she met and became friends with many premed advisers and I know she will be missed.
As the regional director of both the Southern and Midwest Regions, Nancy met with countless numbers of students with aspirations of attending medical school. Her counseling and insight into the profession helped guide thousands of students who have completed their medical education and are now licensed and practicing throughout the United States. Nancy has left her mark on this industry by helping many young people achieve their dream of becoming either a physician or veterinarian. She made this world just a little bit better and we will miss her dearly.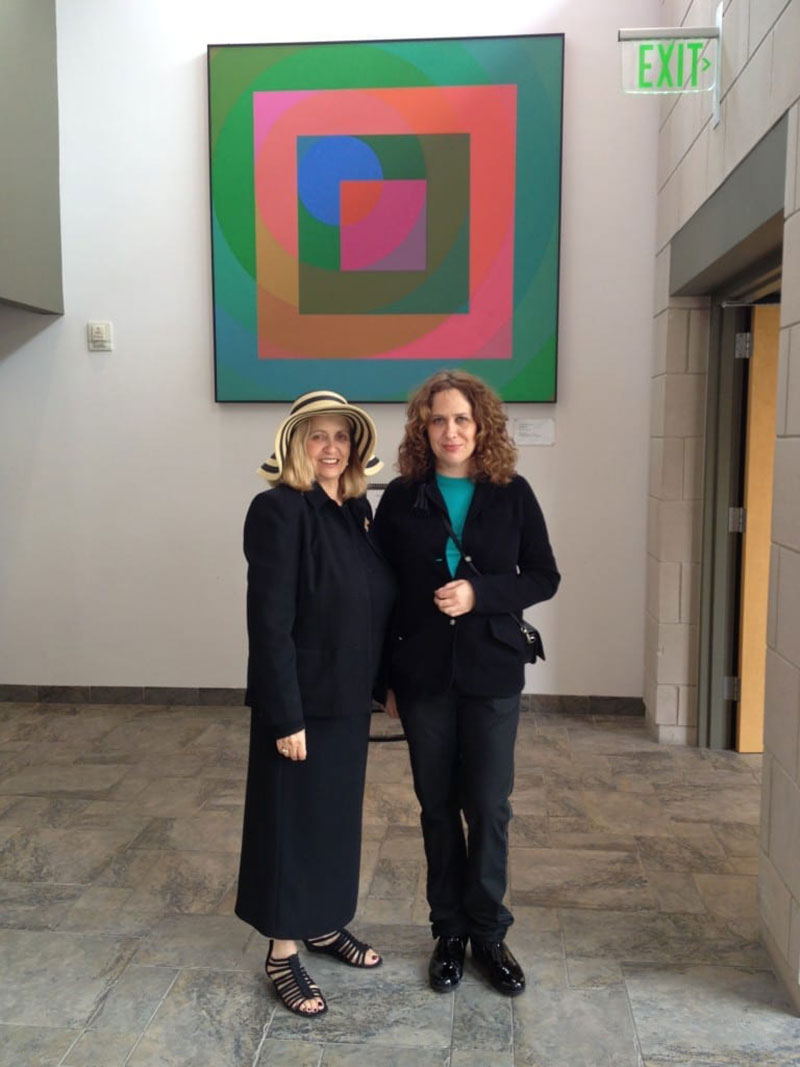 NANCY & DAUGHTER: Nancy Ross with daughter Melanie Weiner. Photo: Courtesy of Melanie Weiner
Catherine Chokuba (former student via Facebook)
My deepest condolences go out to the Ross family. I cannot begin to fully express the love and gratitude that I have toward Nancy Ross. Definitely memories to cherish for a lifetime. Thank you for your relentless encouragement, frequent phone conversations, and island check-ins. Thank you for believing in me from the very moment you spoke to me! Look where I am today. So grateful for the immense impact you have made in my life. RIP.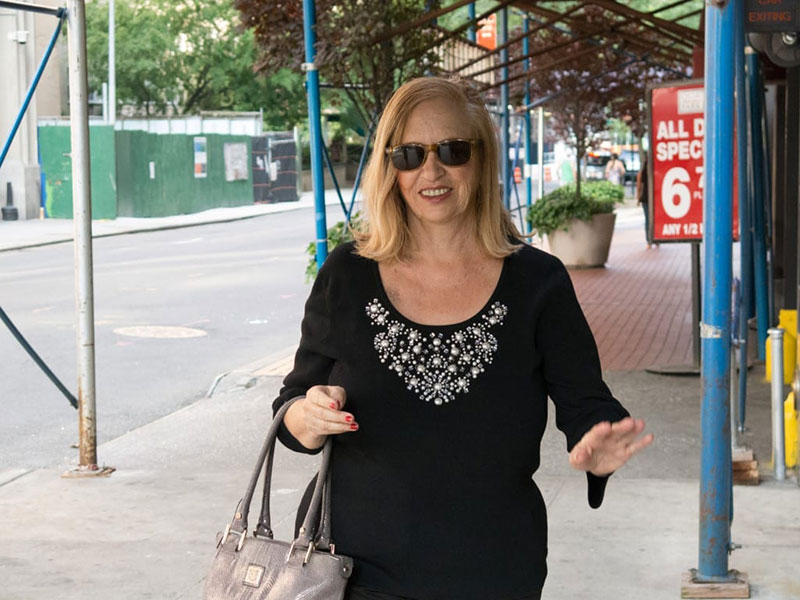 NANCY ROSS: 'She would literally light up when sharing stories about students & their success,' says colleague Earl Mainer. Photo: Courtesy of Melanie Weiner
Earl Mainer, UMHS Senior Associate Director of Admissions, SE & Puerto Rico
Nancy made a difference for what seems like a countless number of students as she was a true student advocate who thrived on hearing about her applicants getting accepted and whenever possible, following their success all the way to graduation. She would literally light up when sharing stories about "her students" and their success in rotations and residencies. I marveled at her recollection of student's names and/or where she recruited them.
I personally observed Nancy when she was speaking about UMHS with students one on one or to an audience, she was never at a loss for words of encouragement by sharing stories of applicants who are now at UMHS or have graduated showing that they too were in their shoes at one time, examining medical school options and they took the steps necessary to make it happen at UMHS and reached their dream.
Even when her health was declining, it was admirable to see her determination to carry on, seemingly to ignore whatever pain, disability or discomfort she was experiencing. (I think this dedication is in the DNA of the Ross family!)
I benefited from having known and worked with Nancy. As one of the pioneers of Caribbean medical education, she was an important part of this university's history, success and reputation so her legacy will live on!
Thank you, Nancy, for all your energy, efforts and devotion.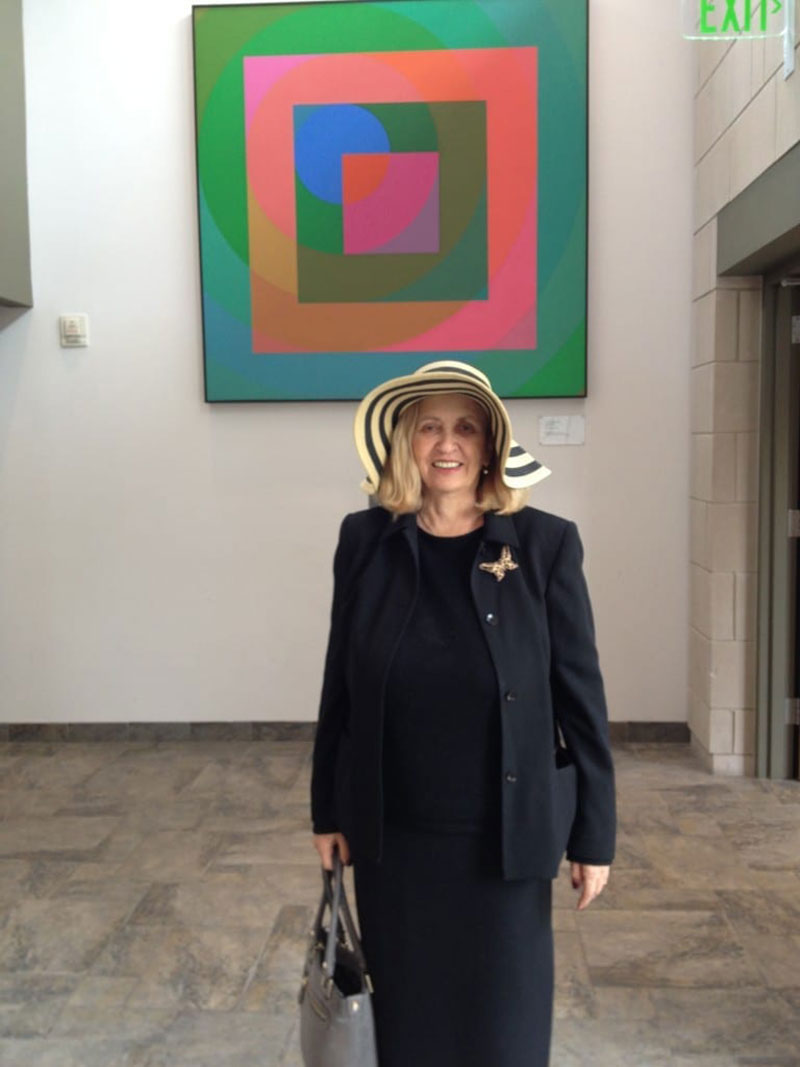 NANCY ROSS: Had a big heart & a great sense of humor. Photo: Courtesy of Melanie Weiner
Scott Harrah, UMHS Director of Digital Content
I worked for Nancy for many years when I was in admissions. I used to set up appointments from the New York office for Nancy to speak with students in the Southeast region. Nancy was a very intelligent woman who demanded perfection from everyone, and she also had a big heart. What I found most amazing about Nancy was her enthusiasm for young people wanting to become doctors. She'd call me up from the Florida office and gush about a prospective student she just interviewed. She truly cared about the students, and that's why so many fondly remember how she inspired them to go after their dreams.
Although she was a no-nonsense person, she also had a great sense of humor and was a lot of fun. She wasn't always focused on business and the med school. She also had a creative side and loved to talk about everything from theater to music. She always flashed a big smile whenever I saw her and had something witty to say.
I'll never forget her and I know everyone misses her terribly. UMHS will never be the same without Nancy.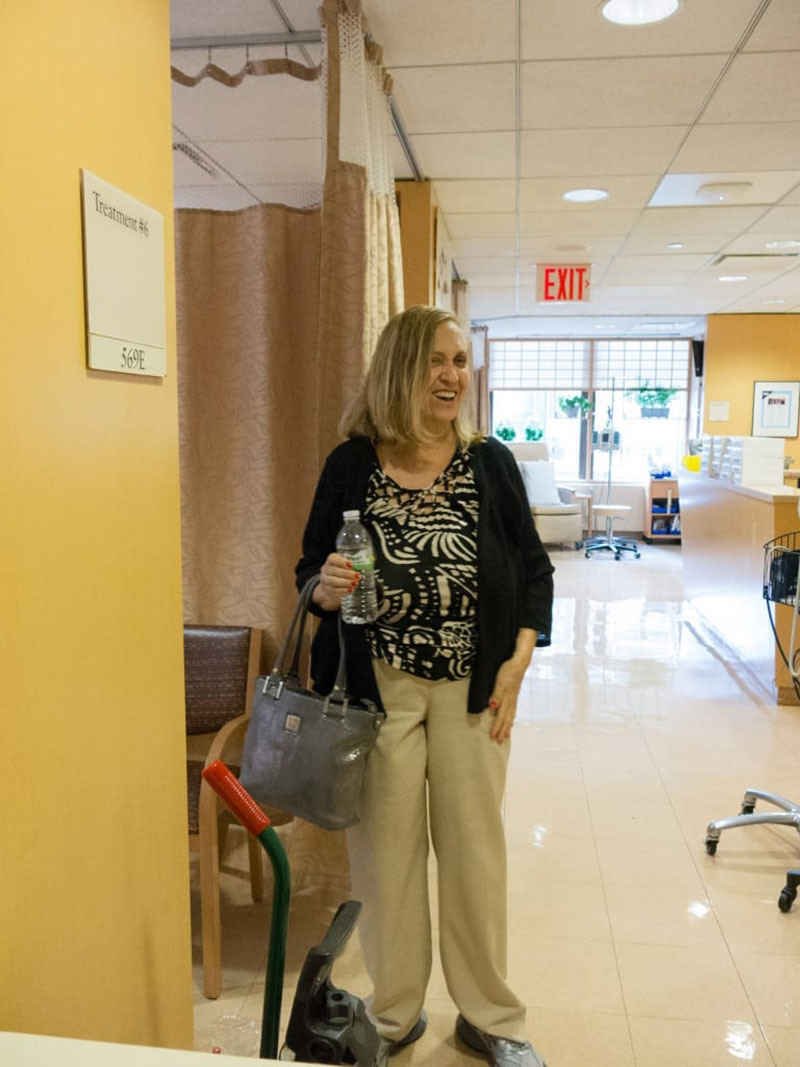 NANCY SMILING WHILE GOING FOR TREATMENT: 'Nancy's love for UMHS was her motivation to stick around & fight cancer,' says friend Shelly Surowitz. Photo: Courtesy of Melanie Weiner
Dr. Igor Areinamo (former student)
I had the pleasure to interact with Ms. Nancy Ross, who was more than great at exposing all the things UMHS had to offer. To be completely honest, being that I had immigrated from Venezuela, I was not very informed as to the differences between a Caribbean medical school and an American one. She took the time to explain what the main differences were and gave me a general background of why this institution had more to offer than other one out there. The fact that the school was managed by the Ross family gave me a huge sense of security.


(Top photo) Nancy Ross. Photo: Courtesy of Melanie Weiner
---

About UMHS:
Built in the tradition of the best US universities, the University of Medicine and Health Sciencesfocuses on individual student attention, maintaining small class sizes and recruiting high-quality faculty. We call this unique approach, "personalized medical education," and it's what has led to our unprecedented 96% student retention rate, and outstanding residency placements across the US and Canada. UMHS is challenging everything you thought you knew about Caribbean medical schools.

Posted by
Scott Harrah
Scott is Director of Digital Content at UMHS and editor of the UMHS Endeavour blog. When he's not writing about UMHS students, faculty, events, public health, alumni and UMHS research, he writes and edits Broadway theater reviews for a website he publishes in New York City, StageZine.com.