UMHS has a large number of current students and graduates from Puerto Rico. Some choose to return to Puerto Rico for residency after graduation, but some also match at hospitals on the US mainland or eventually secure prestigious fellowships throughout the continental USA. UMHS 2017 graduate Dr. Angela M. Torres Torres is an example of alumni who succeeded through hard work and determination. She first heard about UMHS at an in-person conference in Puerto Rico hosted by Senior Associate Director of Admissions, SE & Puerto Rico Earl Mainer. She enjoyed learning more about the state-of-the-art campus in St. Kitts and was even more impressed with UMHS when she eventually traveled to visit the school.
The UMHS Endeavour caught up with this gifted young doctor to talk about why UMHS is so popular among med students from Puerto Rico, why she chose UMHS over other med schools, how UMHS admissions and faculty helped and encouraged her throughout her years of studying, why she chose to return to her native island for residency, how she became a clinical research coordinator at Emory University in Atlanta, and how she obtained a cardiology fellowship at Marshall University in West Virginia.

UMHS Endeavour: Why do you think UMHS is such a popular choice for med students from Puerto Rico?

Dr. Angela M. Torres Torres: As a former UMHS student from Puerto Rico, I attended UMHS not only for the amazing anatomy dissection laboratory, but also for the location. I am a family person; there is no better feeling than knowing that in less than an hour I could see my loved ones in Puerto Rico.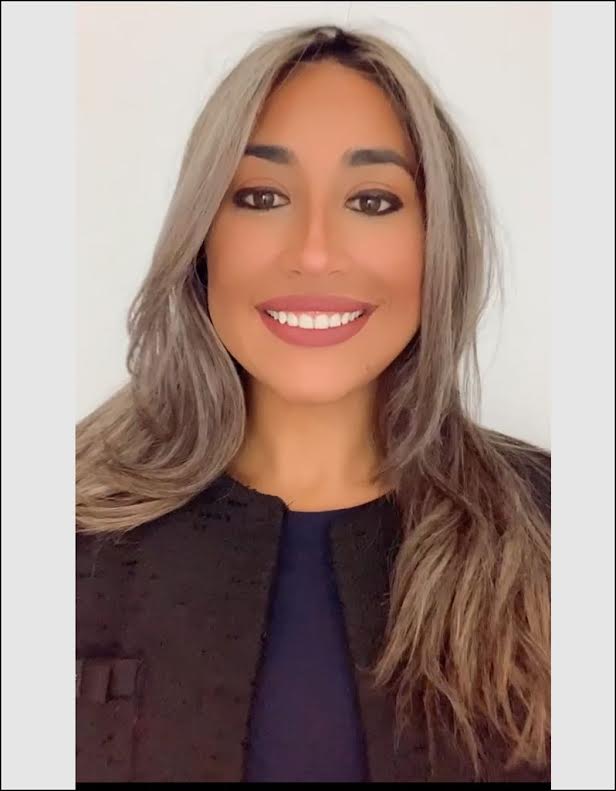 Dr. Angela M. Torres Torres. Photo courtesy of Dr. Torres Torres.
What made you choose UMHS over other med schools?
My dream came true after attending one of the conferences provided by Earl Mainer. I was impressed with the location of the school. He discussed the Anatomy Lab and Cadaver Dissection. I thought it was too good to be true, so I decided to visit the University and it turned out that it was even better than he explained. There were multiple dissection platforms in the gross anatomy lab where students have a ~5 to 1 cadaver ratio. A high-resolution camera records even the slightest details and presents them onto the TV monitors at the end of every worktable. This advanced technology allows the student to follow up simultaneously what the professor is explaining about the cadaver.
During the application process to be part of UMHS, I felt like I was receiving individualized attention. They did not ask details about MCAT or GPA score even when this is part of the application, they understood that numbers are not always an indicator of success in medical school. They also looked at my personal statement and my history.
Finally, I chose UMHS because I knew students have the option of completing rotations either in the U.S. or Puerto Rico, and qualify for licensure in the U.S., Puerto Rico. Again, being a family person, I always imagined myself doing my residency in Puerto Rico, and having the opportunity to do most of my clinical rotation in programs with residency opened a door for Internal Medicine in Hospital Damas.
Tell us a little about your internal medicine residency at Hospital Damas in Puerto Rico. You graduated in 2017, right? What were some highlights of your residency and what were a couple of the best things about matching back in Puerto Rico?
I graduated from UMHS in December 2017, and in 2018 I was accepted as a part of the Transitional Residency in Damas Hospital Ponce, PR. Doing the transitional Program I had the opportunity to decide between Internal Medicine to become Cardiologist vs Surgery Residency. Finally, I accepted to become part of the Internal Medicine Residency Program in 2019 allowing me to work and move forward to become part of the Cardiology Fellow.
Residency is known for being very demanding. You must work long hours, not forgetting to study for board exams. Going from medical school to residency is an enormous accomplishment. The transition from an observer role to a practicing role means that you take on more responsibility and gain more independence. UMHS supplied me with the resiliency and the ability to handle adversity during this process.
You are now working in a Cardiology Fellowship at Marshall University in West Virginia and previously worked as a Cardiology Clinical Research Coordinator III at Emory University Hospital in the Atlanta, GA area. Can you tell us briefly about what you are doing, and further plans?
Research has always been one of my major strengths. I enjoy knowing that I am part of such cutting-edge device studies that will potentially improve the quality of life of many people. A cardiology fellowship is one of the most competitive internal medicine fellowships and their cardiologists serve a diverse population of patients, yet the lack of diversity within the cardiology workforce has continued to persist and does not stand for the composition of the patient population in the United States. I also was chosen to become part of the American College of Cardiology Women/Hispanic IM Program. Doing research and working to increase diversity and inclusion imperatives that will diversify the cardiovascular workforce, create a more inclusive cardiovascular profession through education and awareness. Lastly, being part of improving cardiovascular health outcomes for all patient groups helped me to get into the Cardiology Fellowship at Marshall University in West Virginia.
Finally, do you think it is important for UMHS students from Puerto Rico to pursue residency both in Puerto Rico and in the mainland of the USA? What are some things you have learned so far working in the USA that have helped you become a better doctor?
My best advice is: "Don't put all your eggs in one basket." I had different plans on the backburner while I waited to hear from the fellowship match. The Cardiology Fellowship was my ultimate goal but I knew I needed to expand my horizons in terms of knowledge, experience, and networking. While I was out there, sowing seeds in different places, growing out of your comfort zone I was able to see opportunities present themselves. When I applied for Cardiology, I also applied to ~80 other programs in the USA and Puerto Rico.
Is there anything else you would like to add?
I would like to thank UMHS and Mr. Earl Mainer because they believed in me and my ability to pursue my dream. They knew how far I could get if I trusted them by choosing UMHS. I do not have regrets. A language barrier should never be an obstacle to completing your goals. I still remember the interview with UMHS. Earl told me not to worry about my English-as-a Second Language (ESOL) skills. He knew I would become more fluent with practice and time. He wanted to know about Angela Torres, my story, and my family. UMHS created a physician who is resilient, hardworking, perseverant, empathic and with a profound sense of compassion for my patients. As a former student from UMHS, I developed the responsibility of being an advocate for women, Latinas, and minorities in the medical specialty of cardiology.
Contact Dr. Angela M. Torres Torres at angelamtorrestorres@gmail.com

Posted by
Scott Harrah
Scott is Director of Digital Content & Alumni Communications Liaison at UMHS and editor of the UMHS Endeavour blog. When he's not writing about UMHS students, faculty, events, public health, alumni and UMHS research, he writes and edits Broadway theater reviews for a website he publishes in New York City, StageZine.com.